Rebecca and Shaun - Walworth Castle Wedding
Posted on 29th April, 2022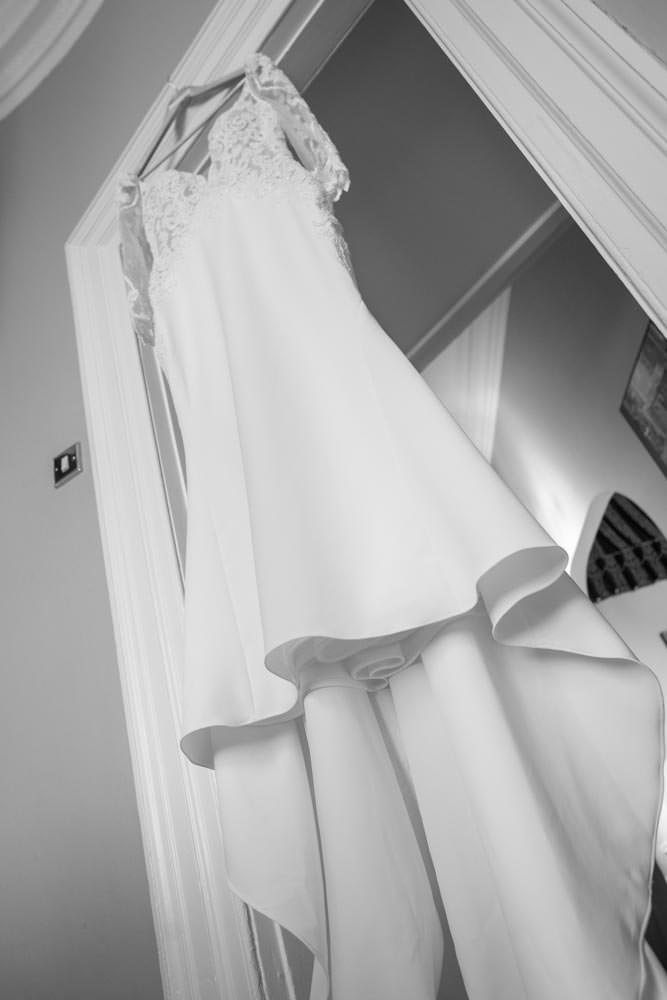 It's been a little while since I've been over to Walworth Castle so I was delighted to be back to shoot the wedding of Rebecca and Shaun. It's a beautiful venue, standing proud amidst the County Durham countryside.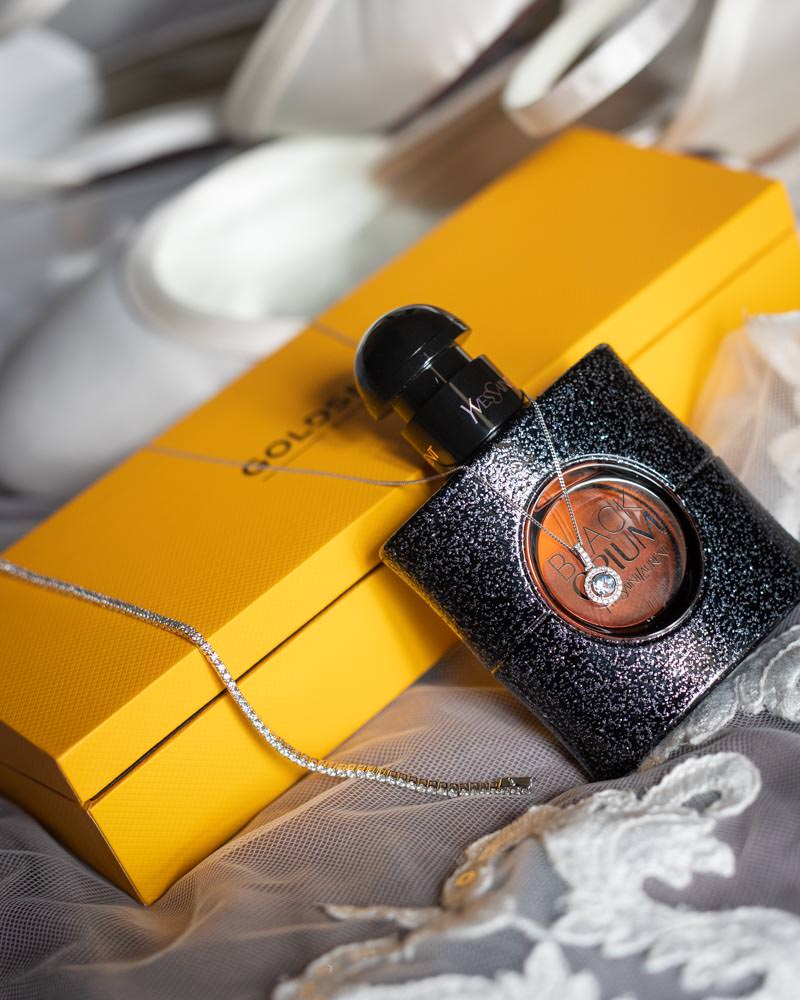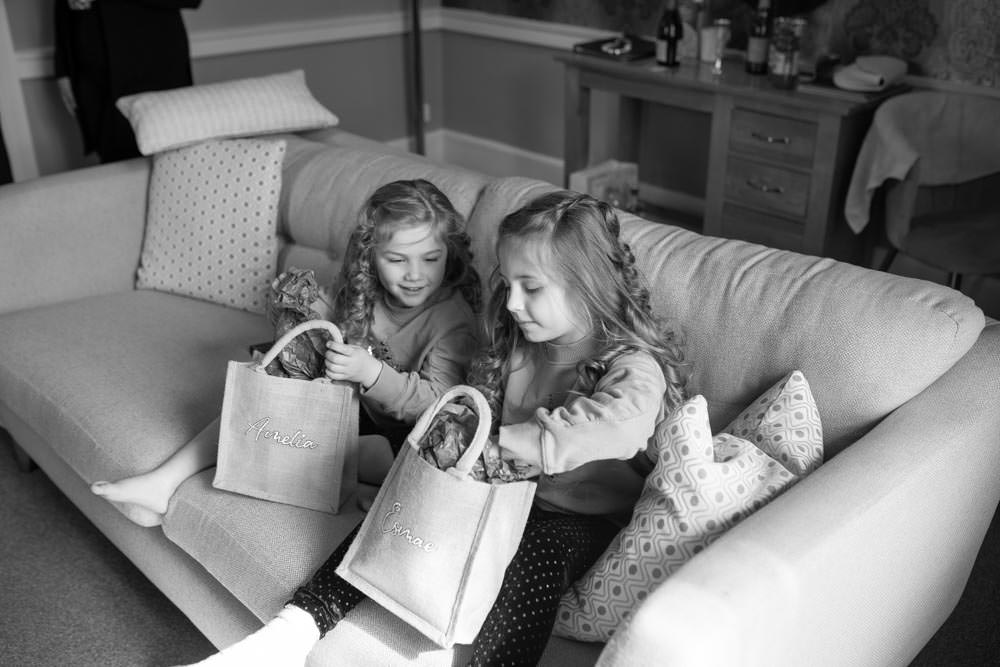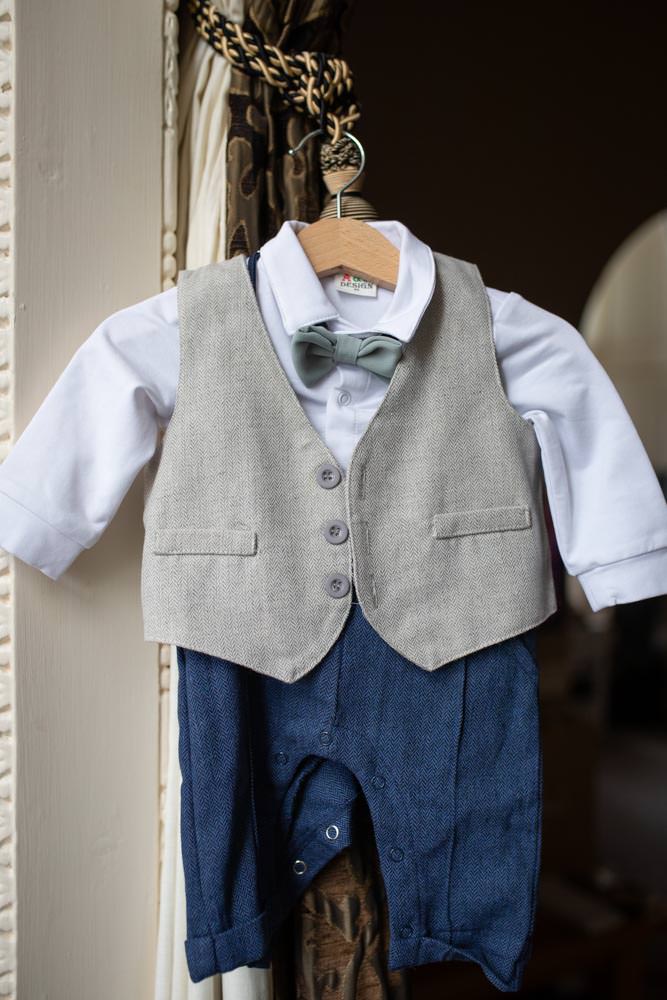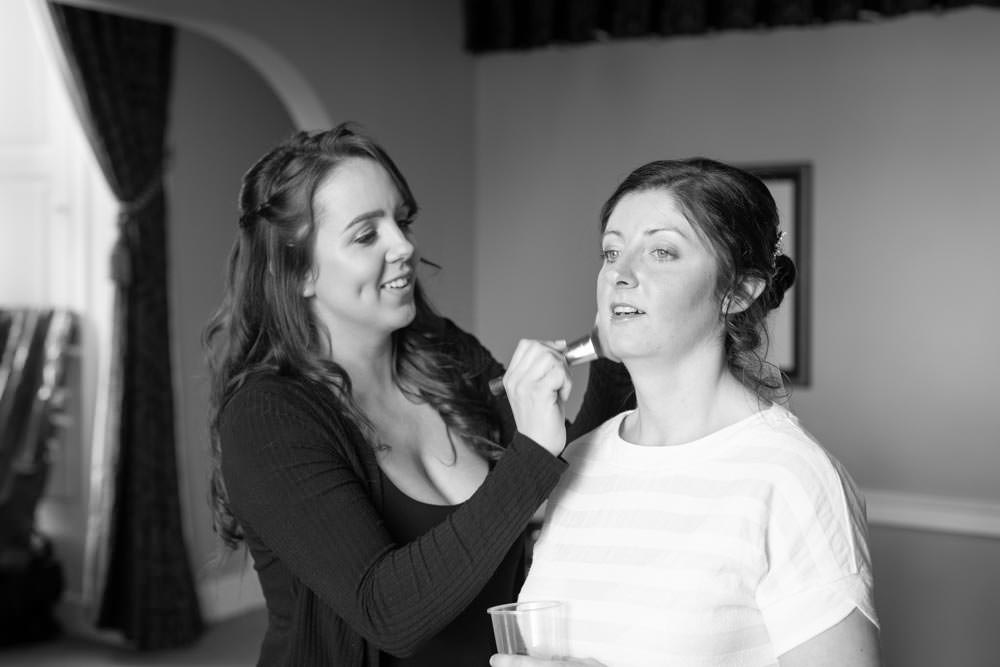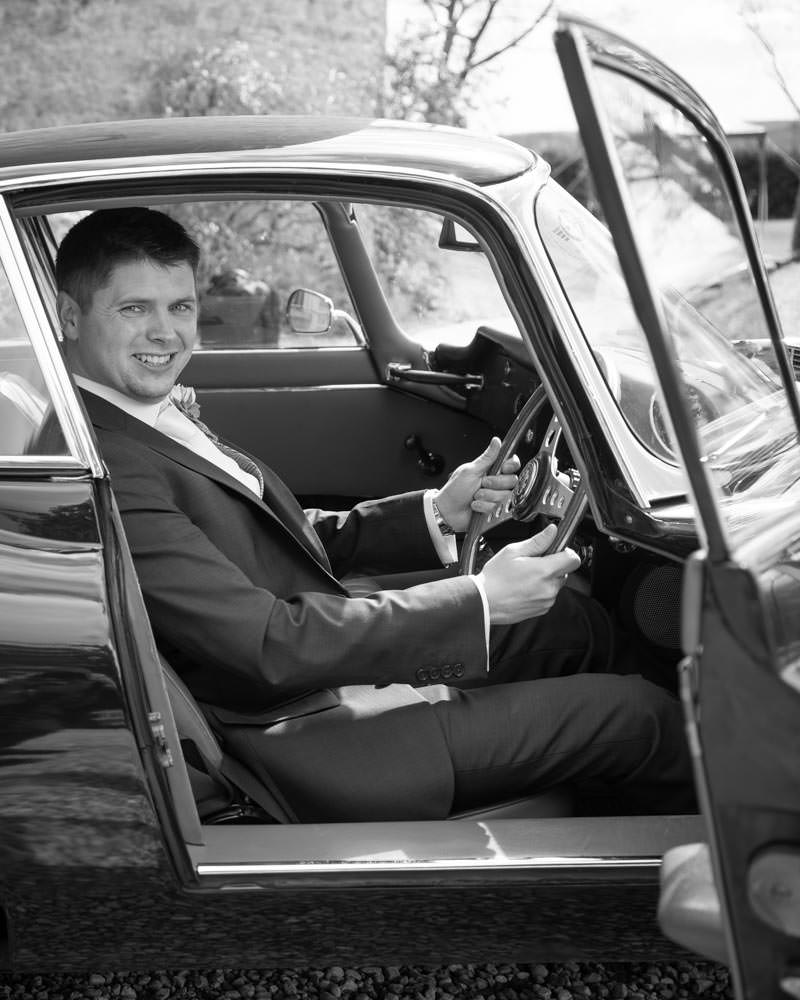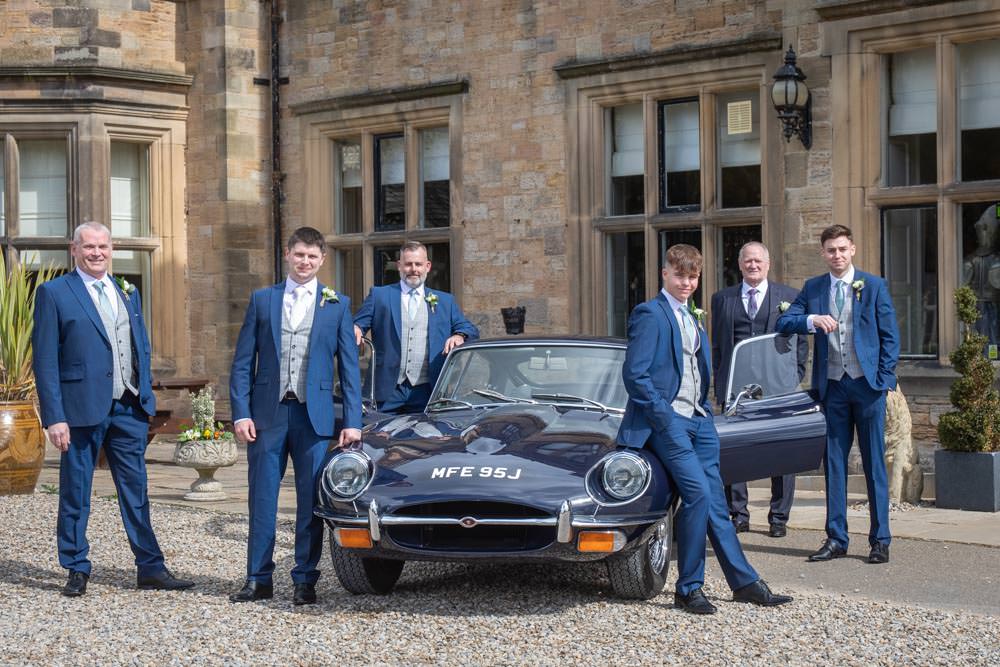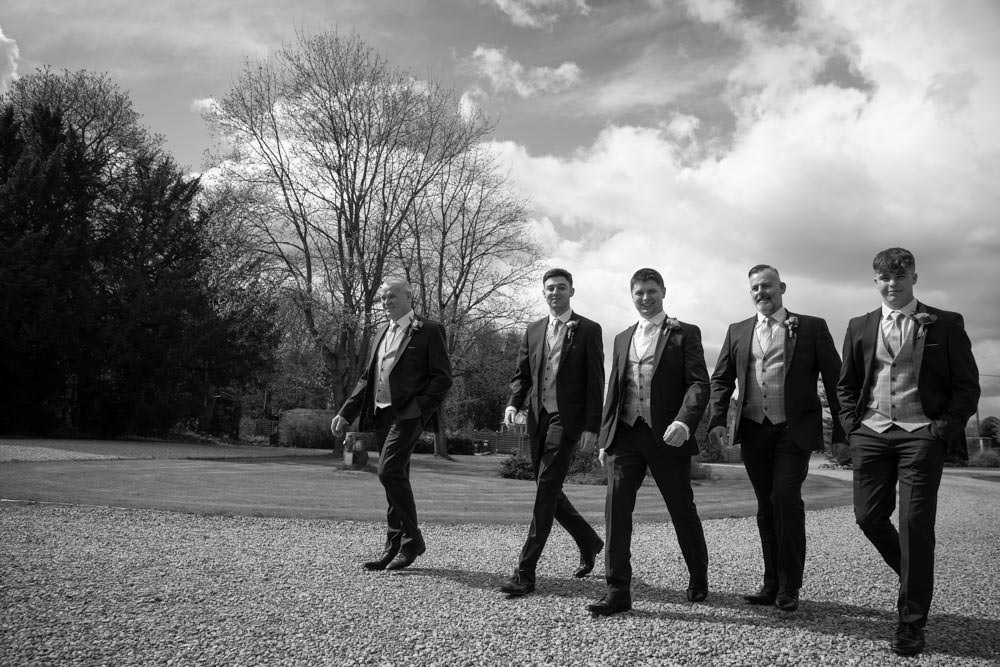 The weather at this time of year can turn in an instant, and so it was with a hint of trepidation that guests gathered outdoors for a ceremony in the sunshine, with the rumble of thunder echoing somewhere in the distance. Thankfully, the weather held off and Rebecca and Shaun enjoyed the outdoor, Spring ceremony that they had wanted.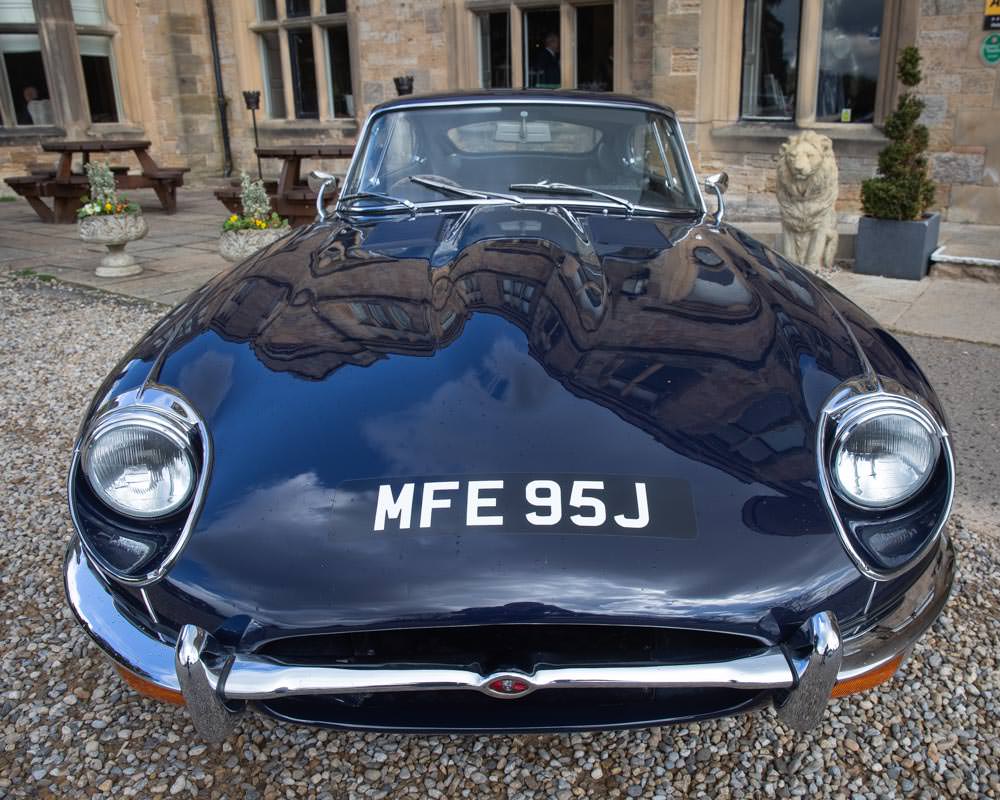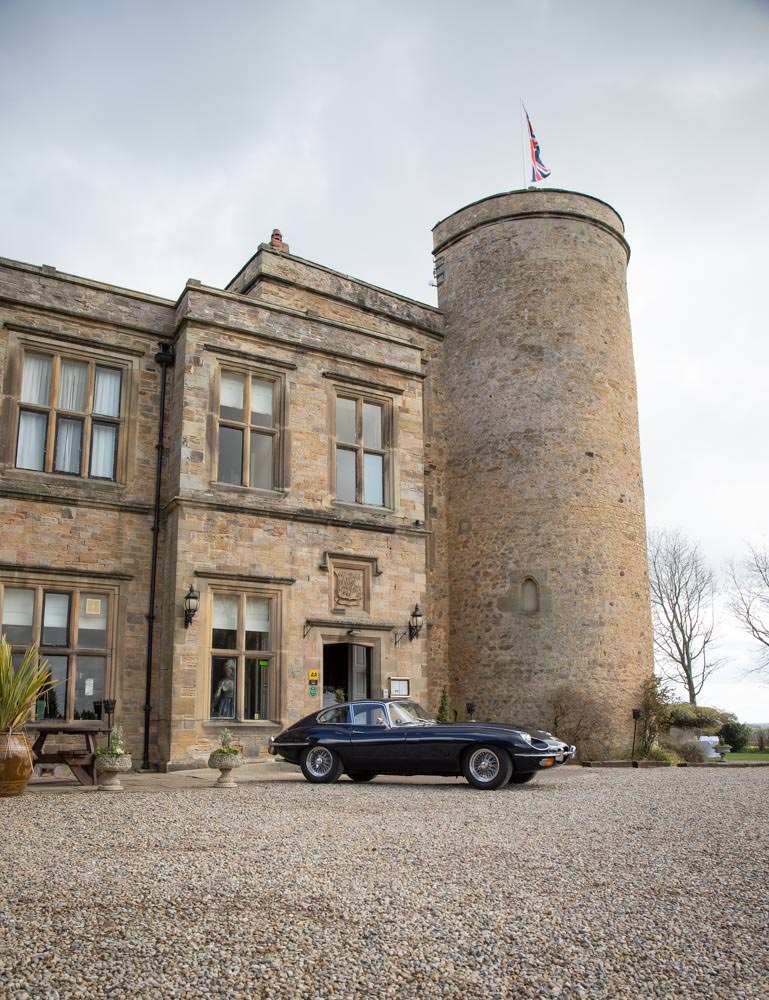 Rebecca looked fabulous in a beautiful Maggie Sotterro gown that had a classic, vintage feel. This tied in perfectly with Shaun's vehicle of choice, a stunning E Type Jaguar.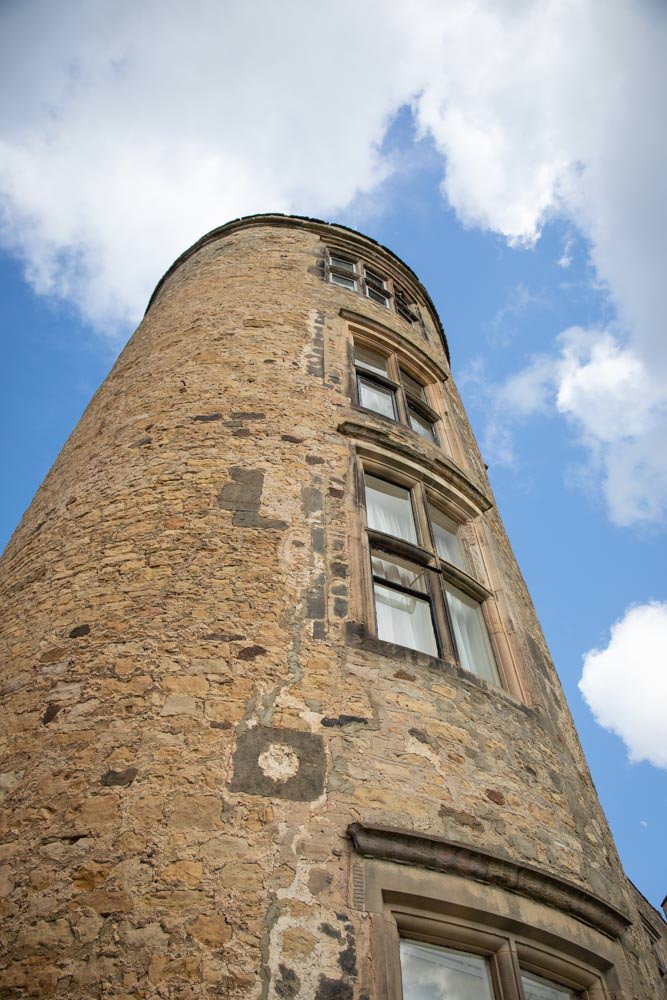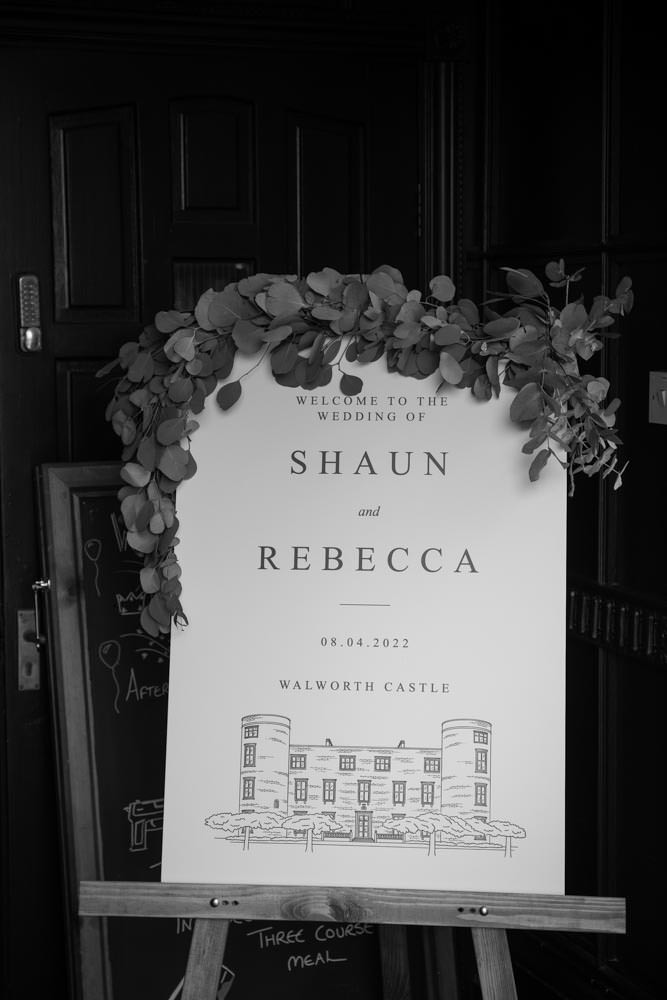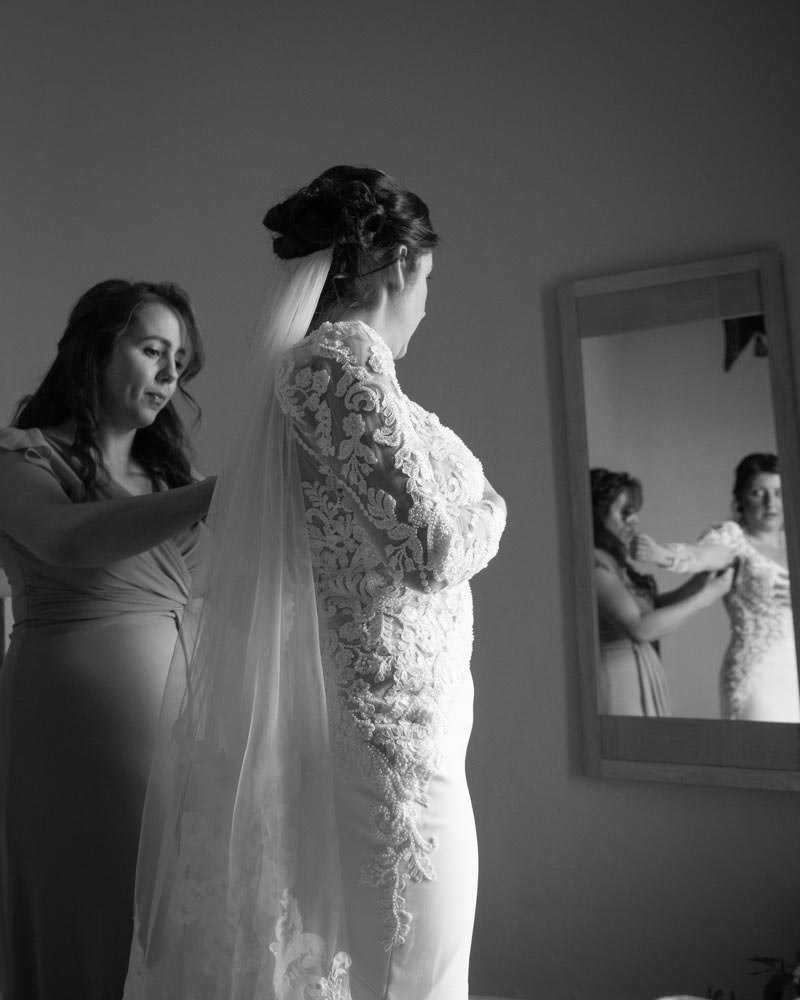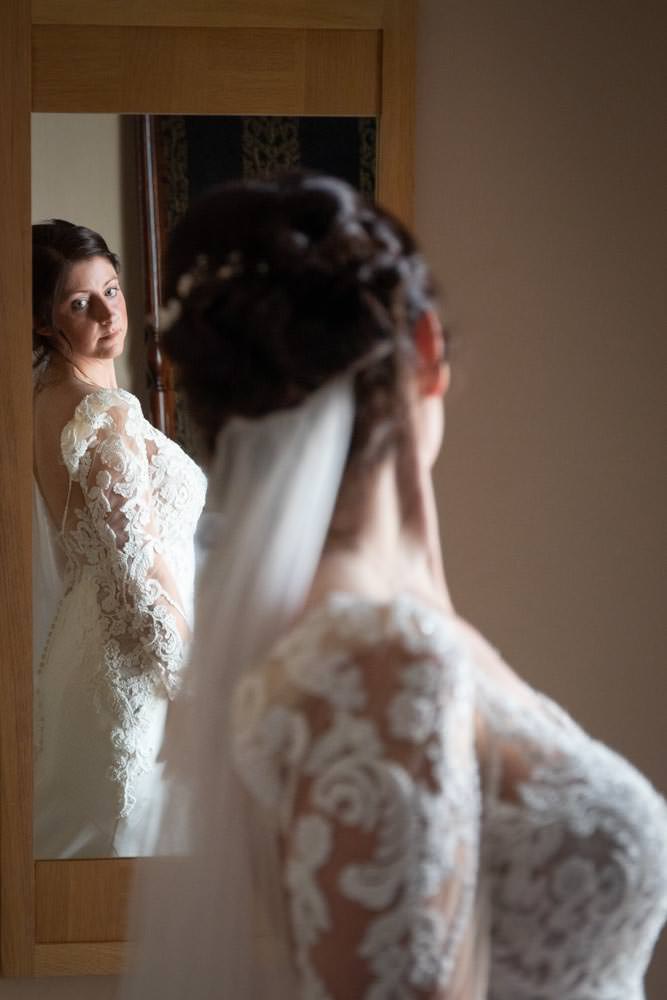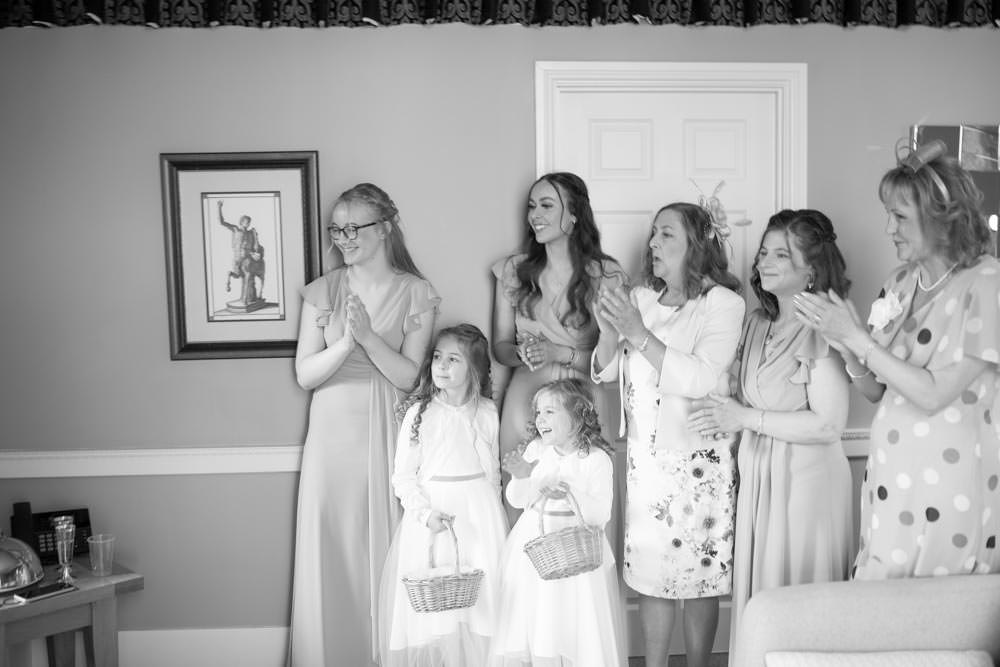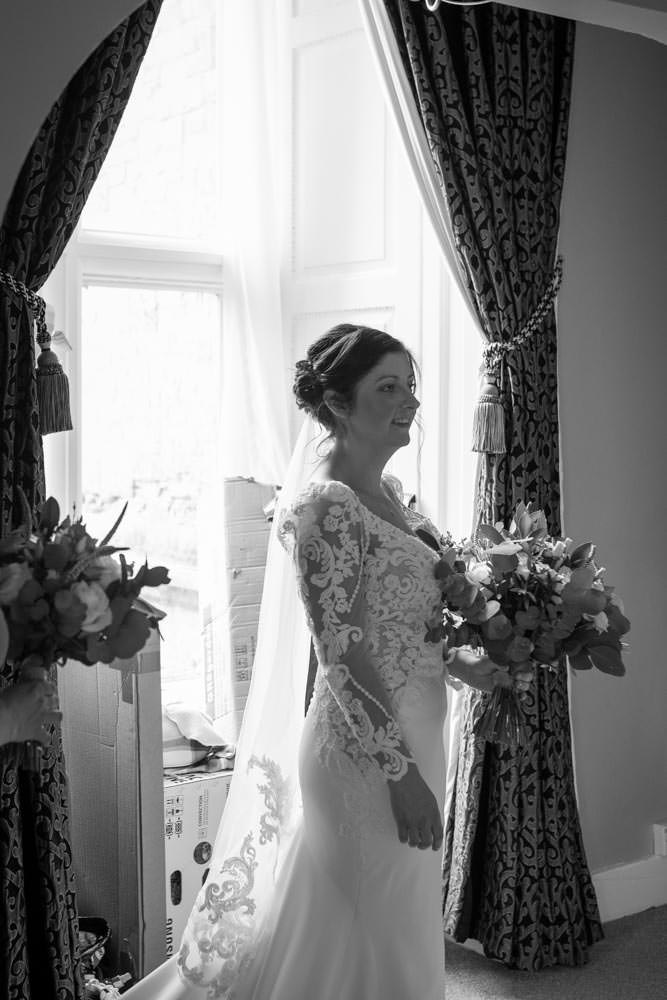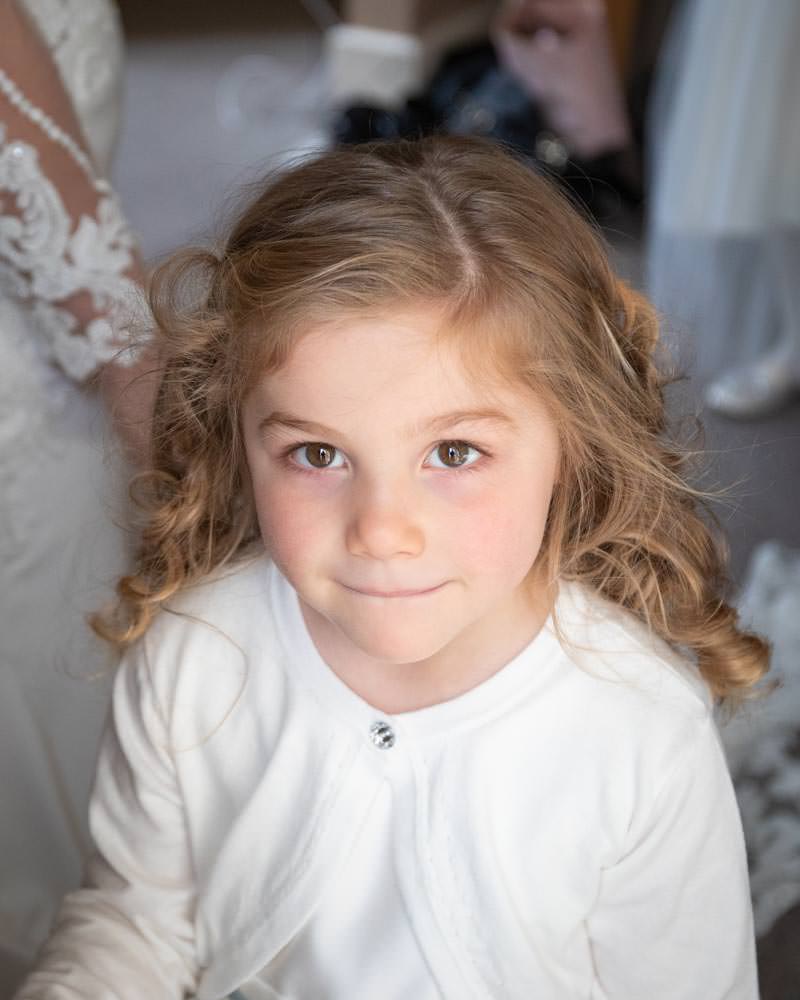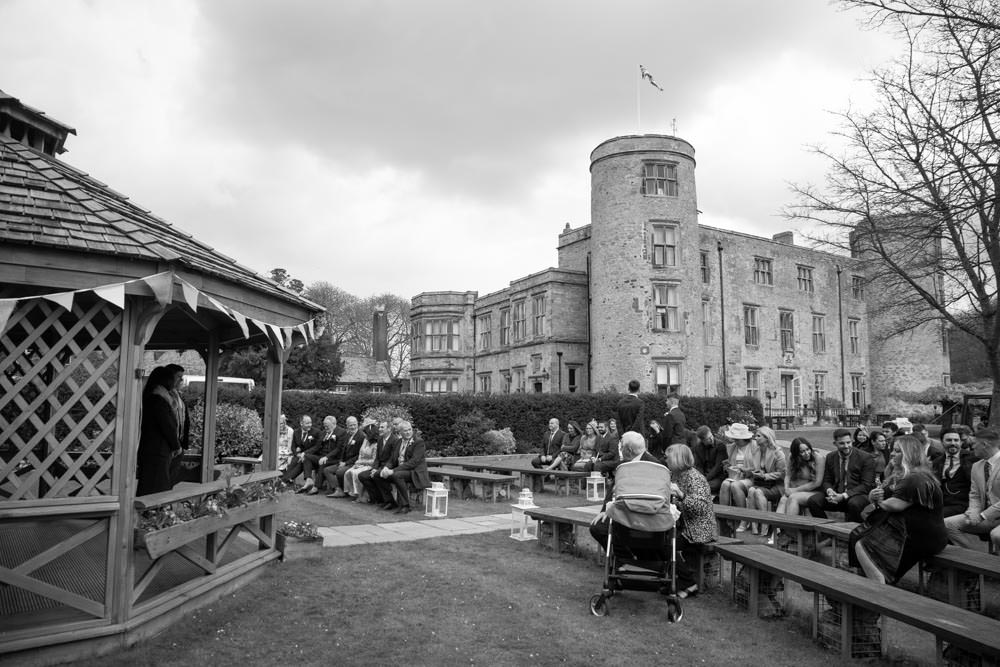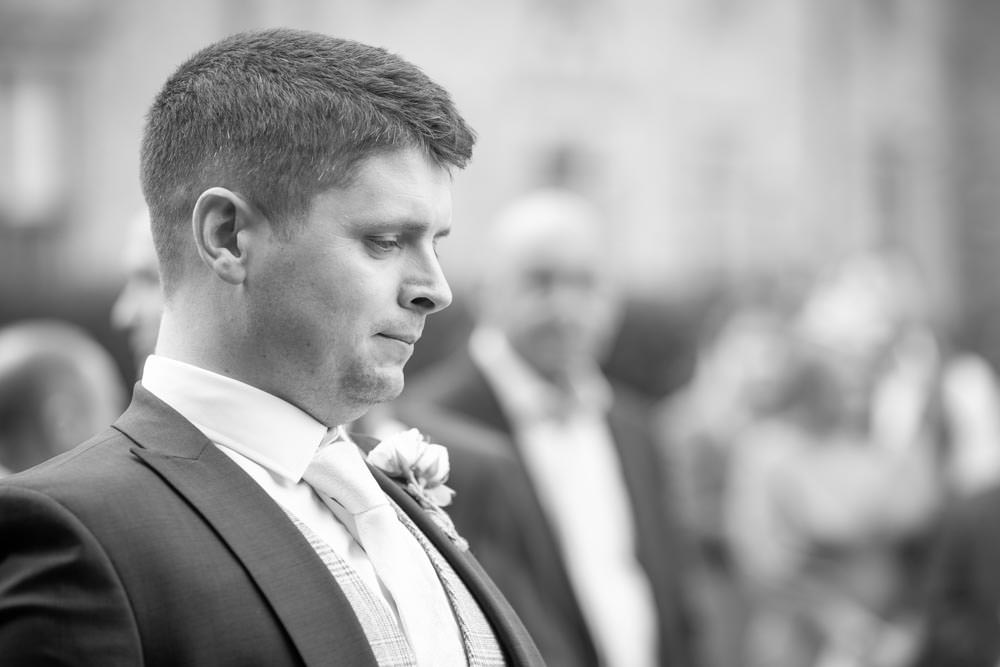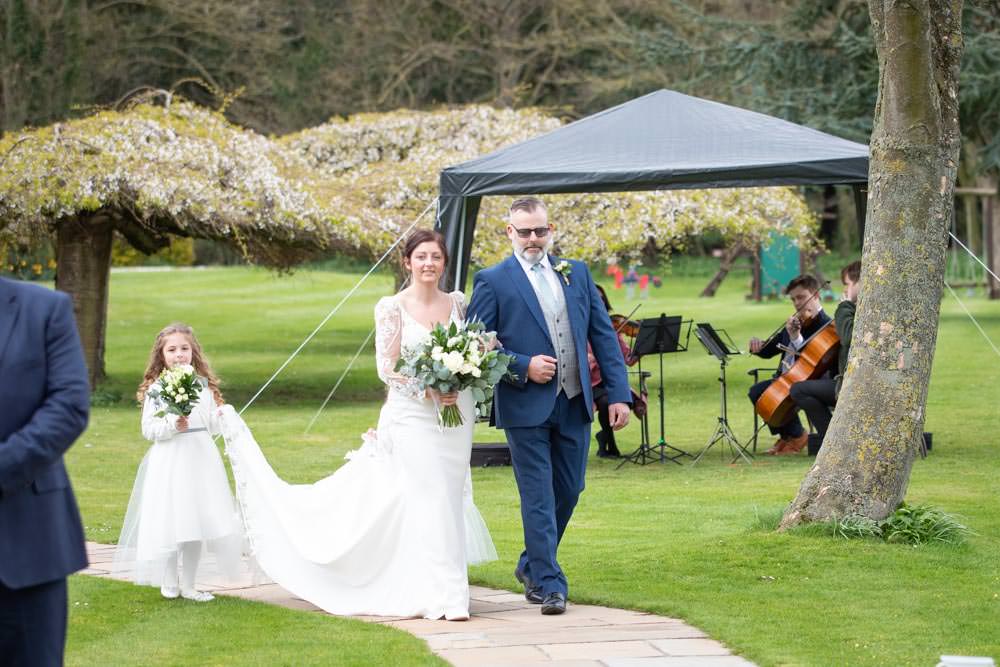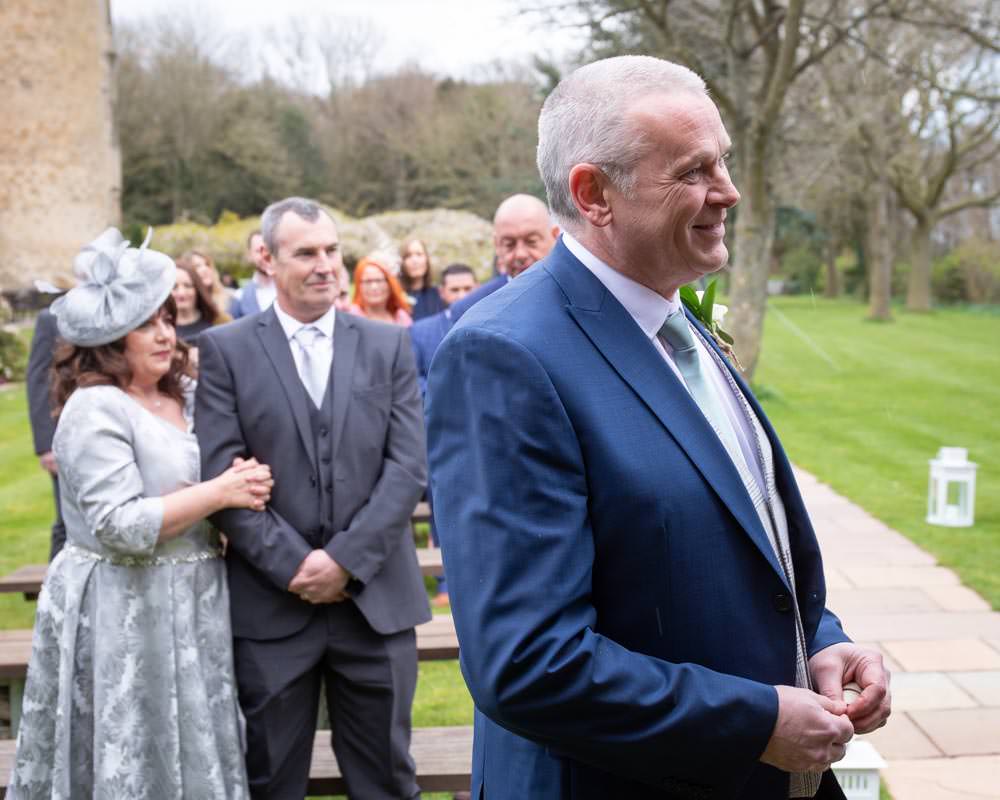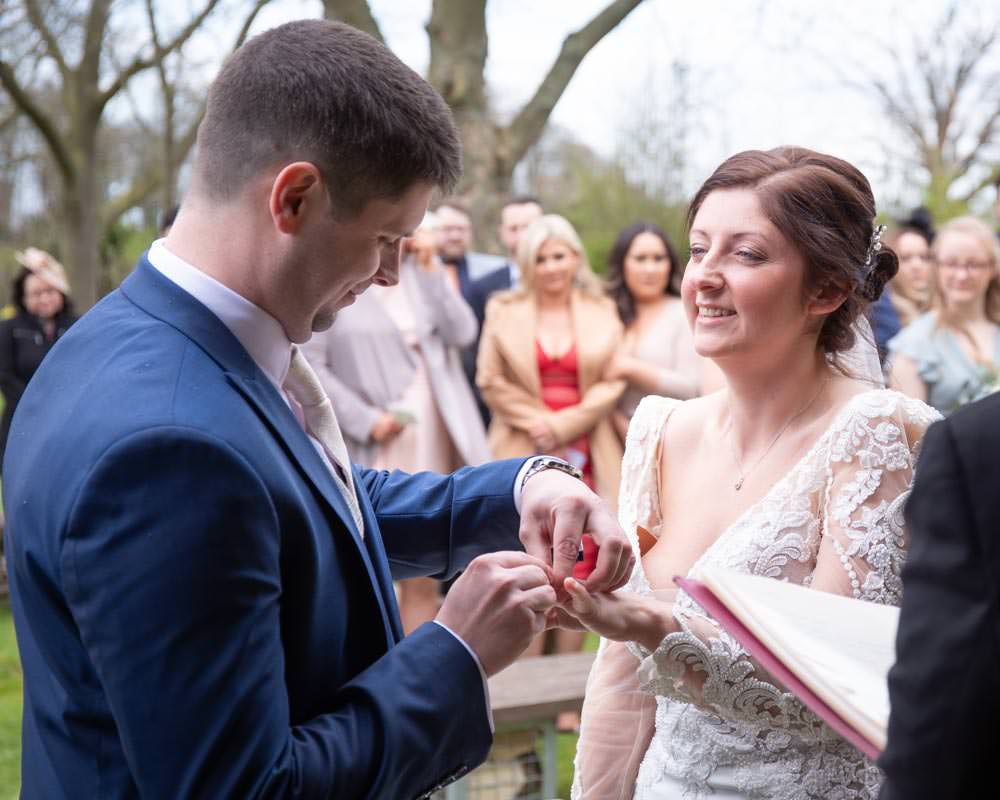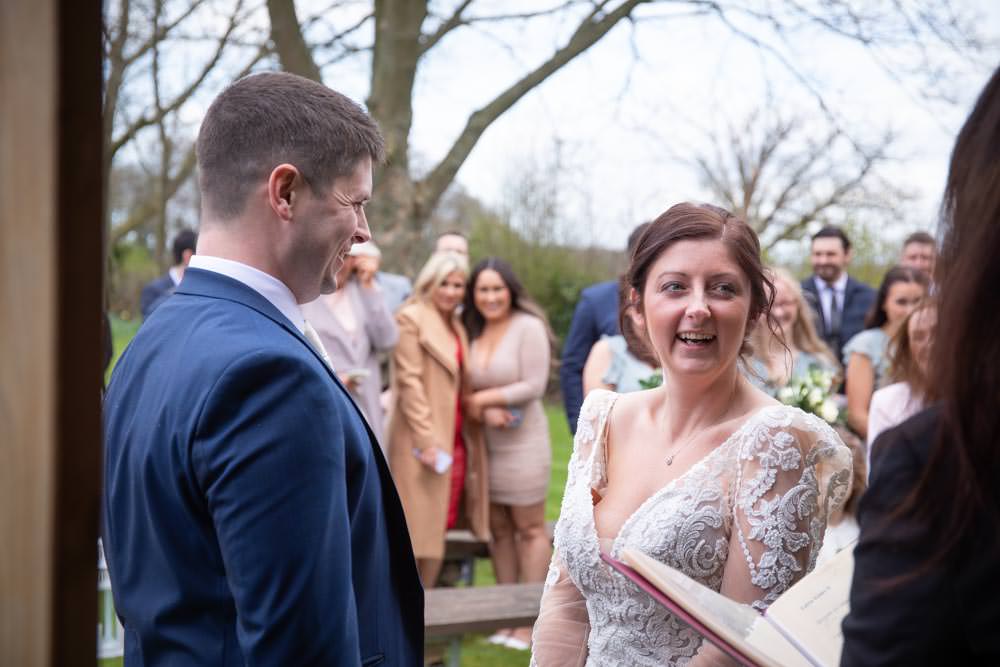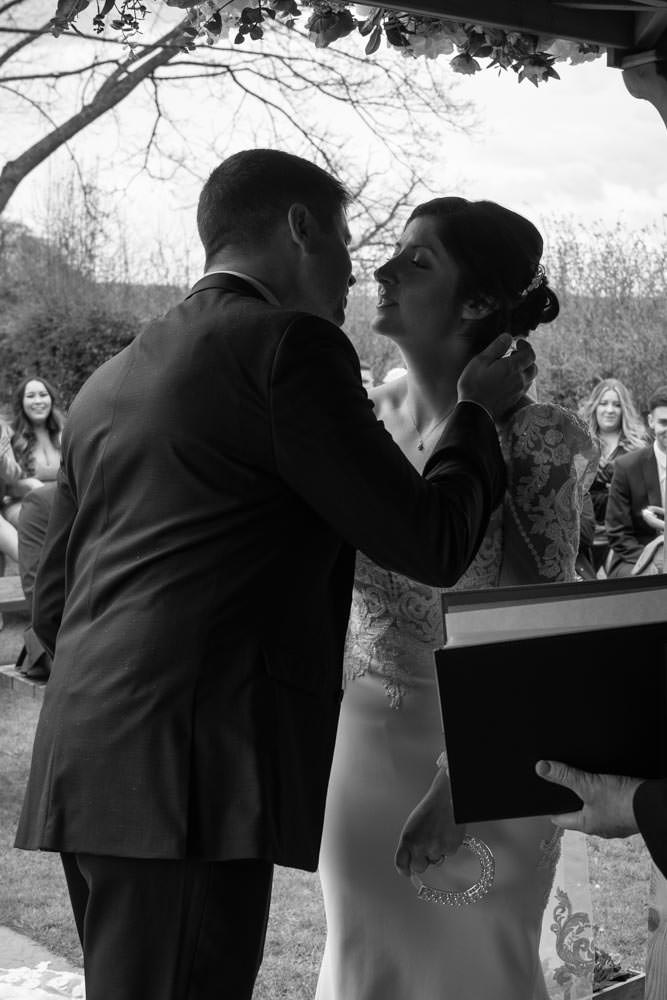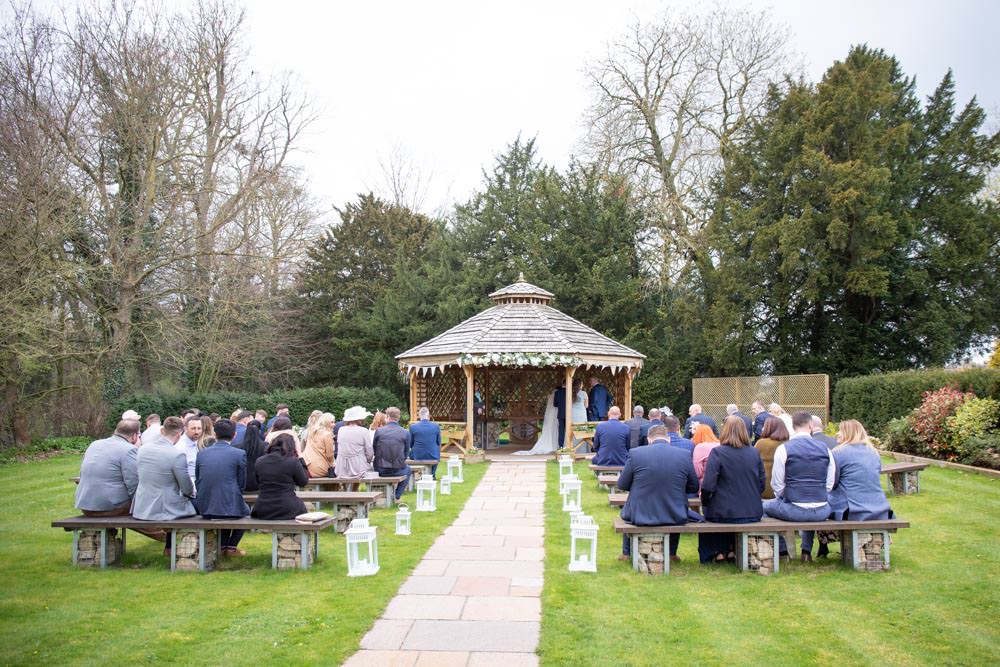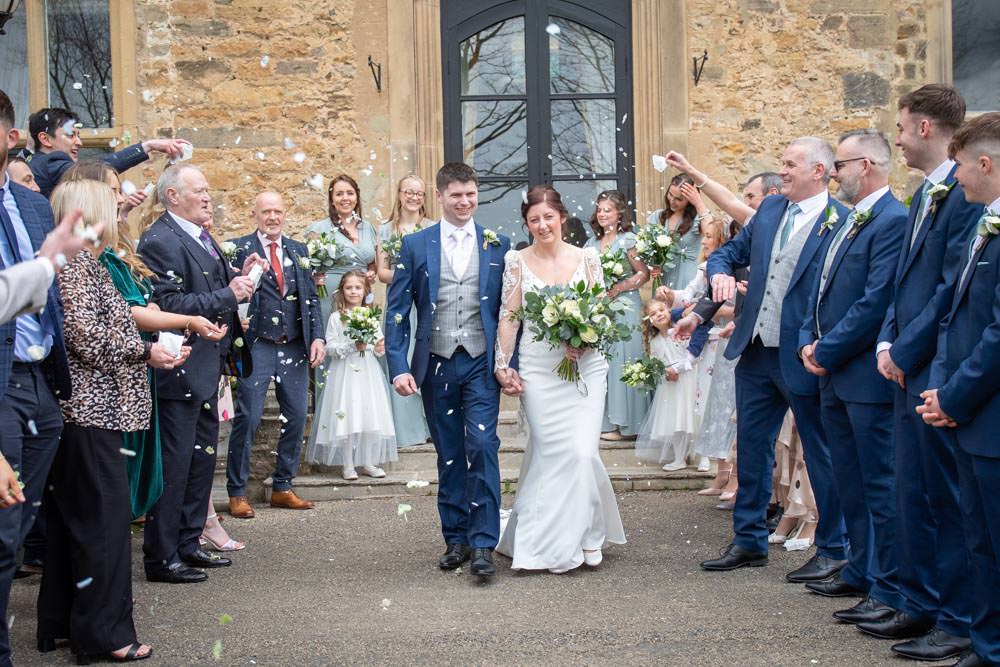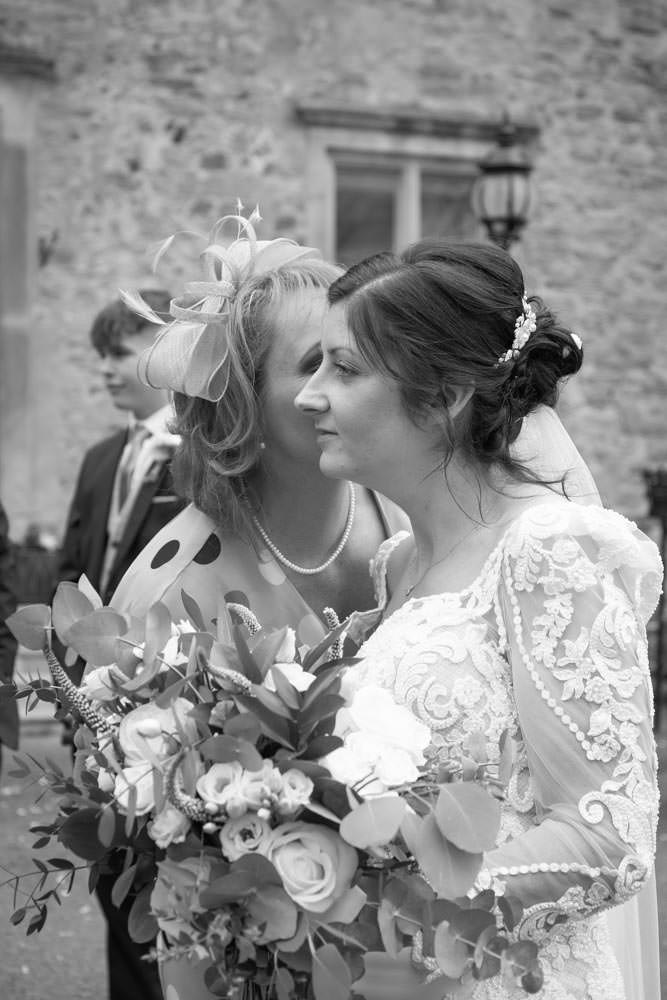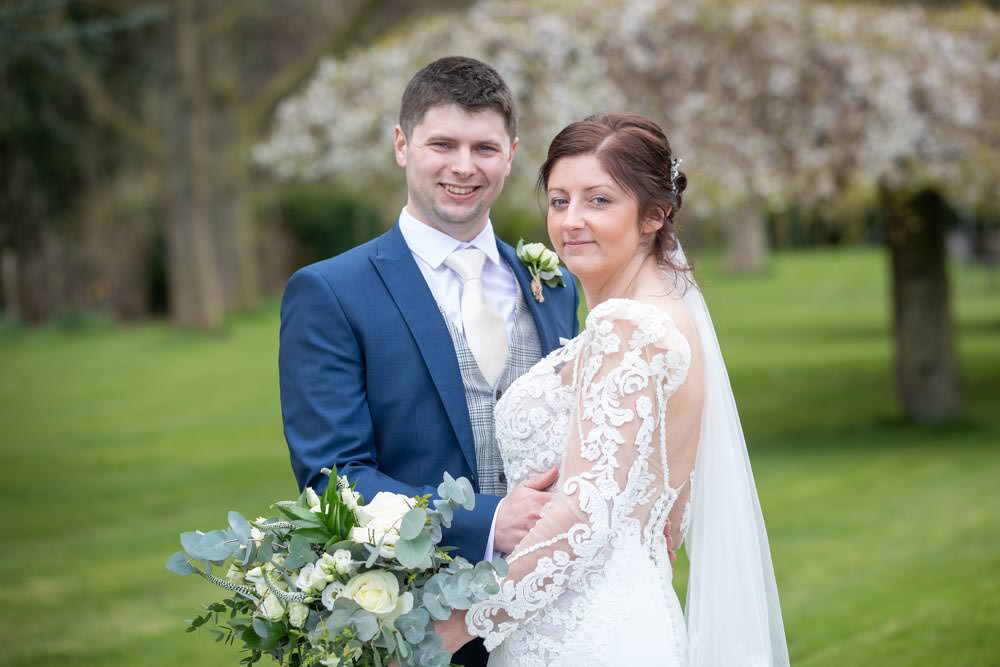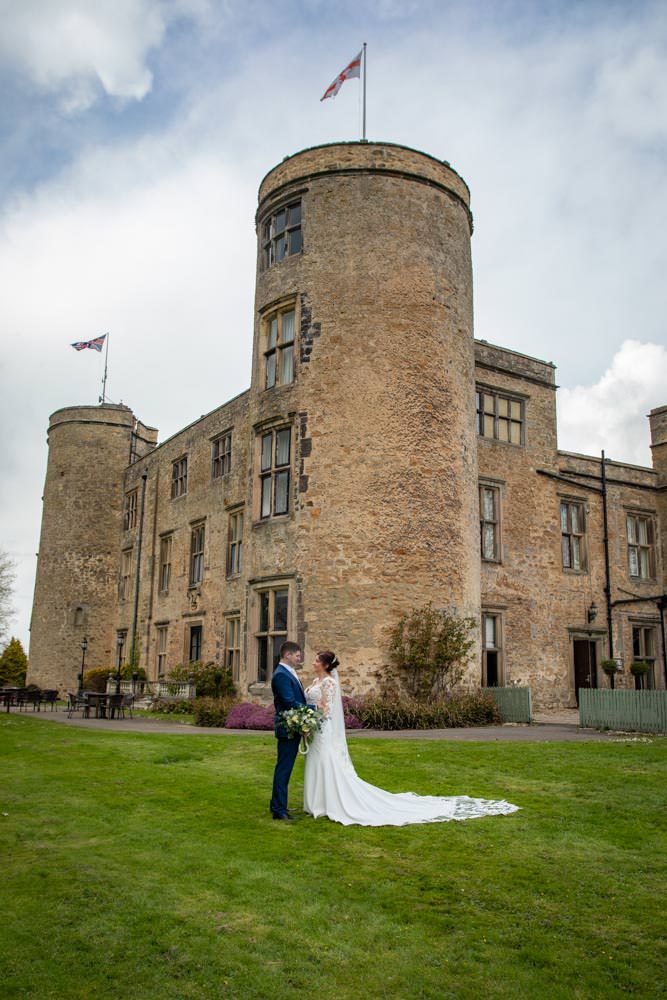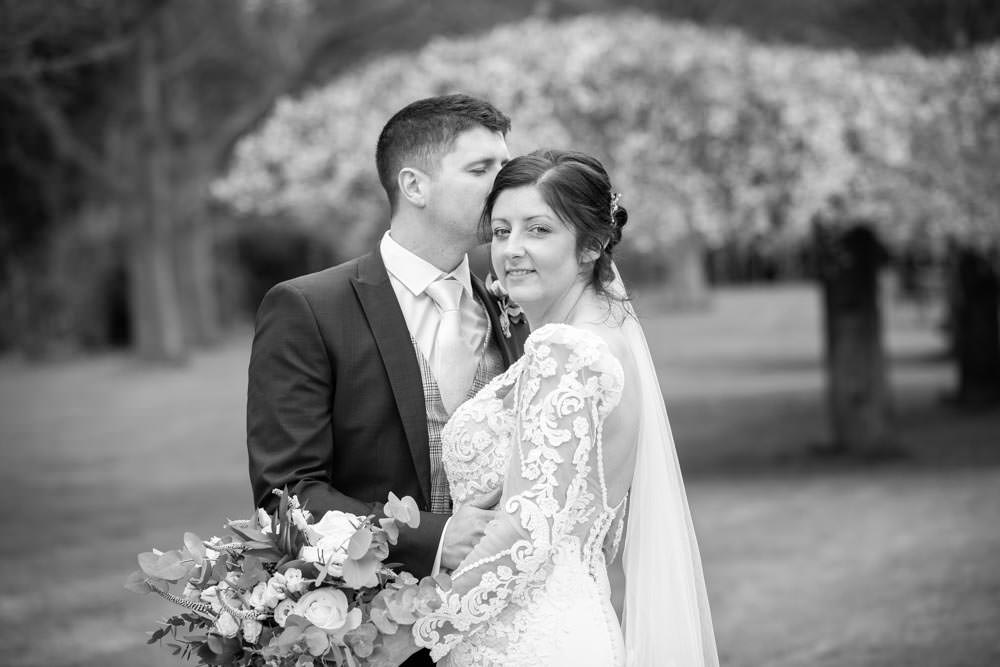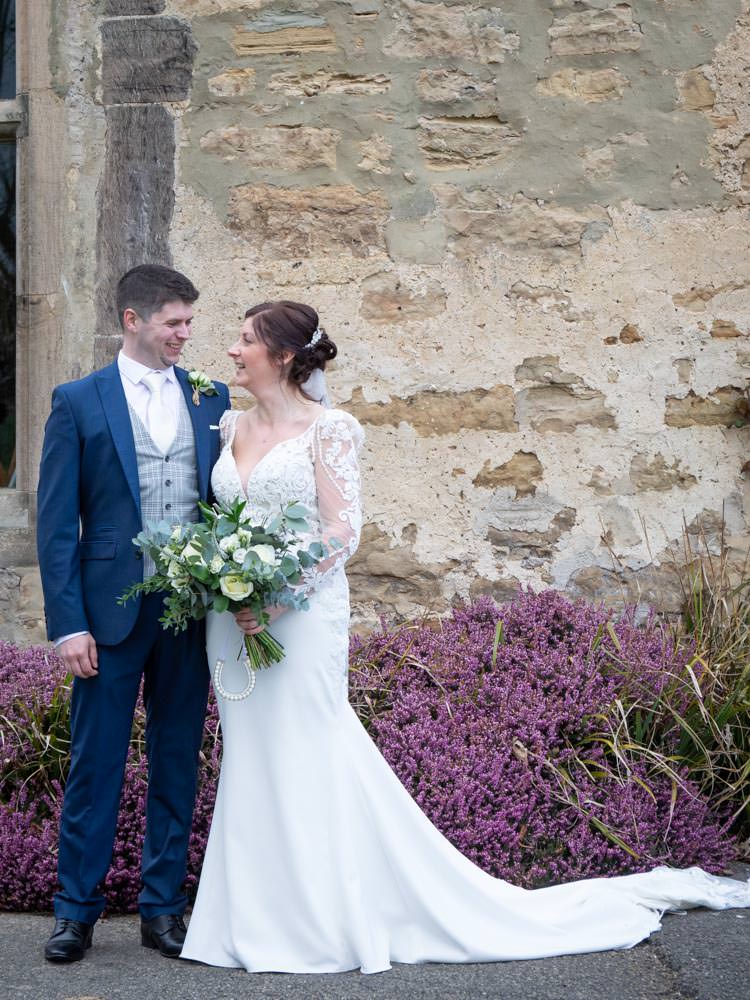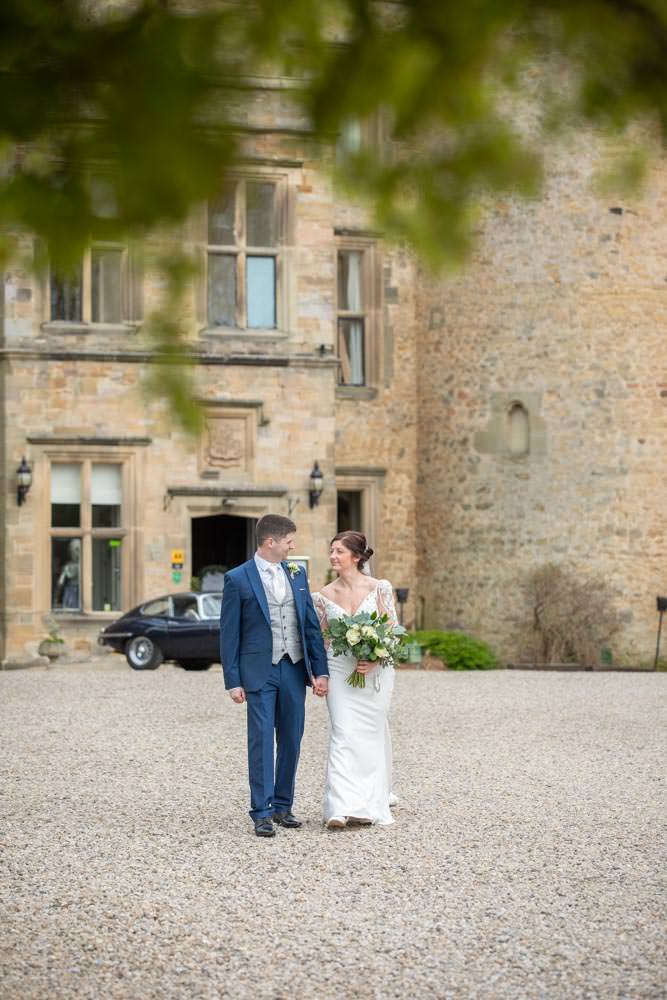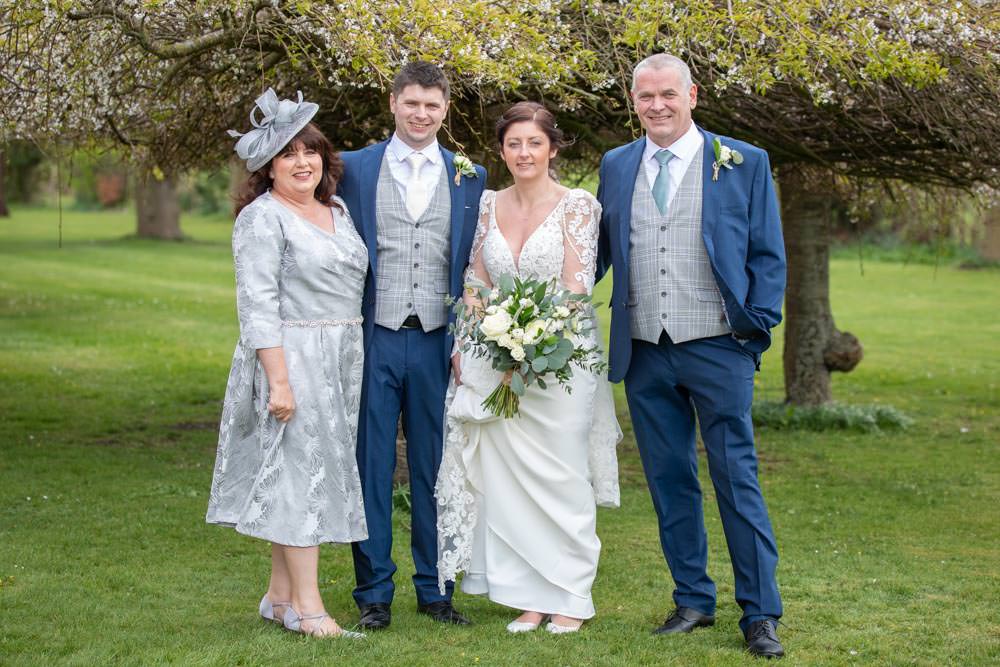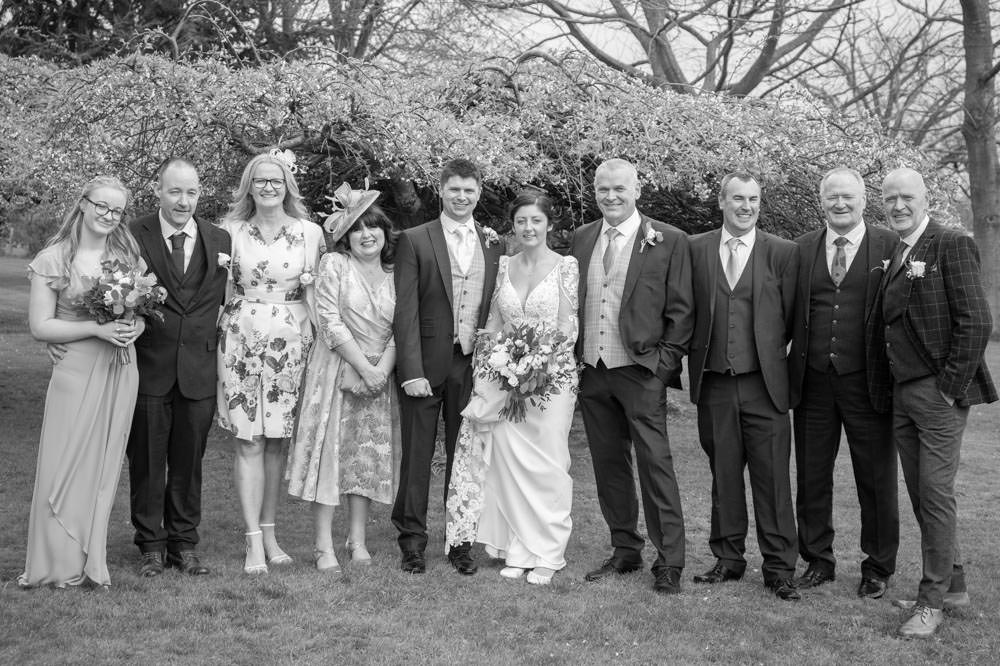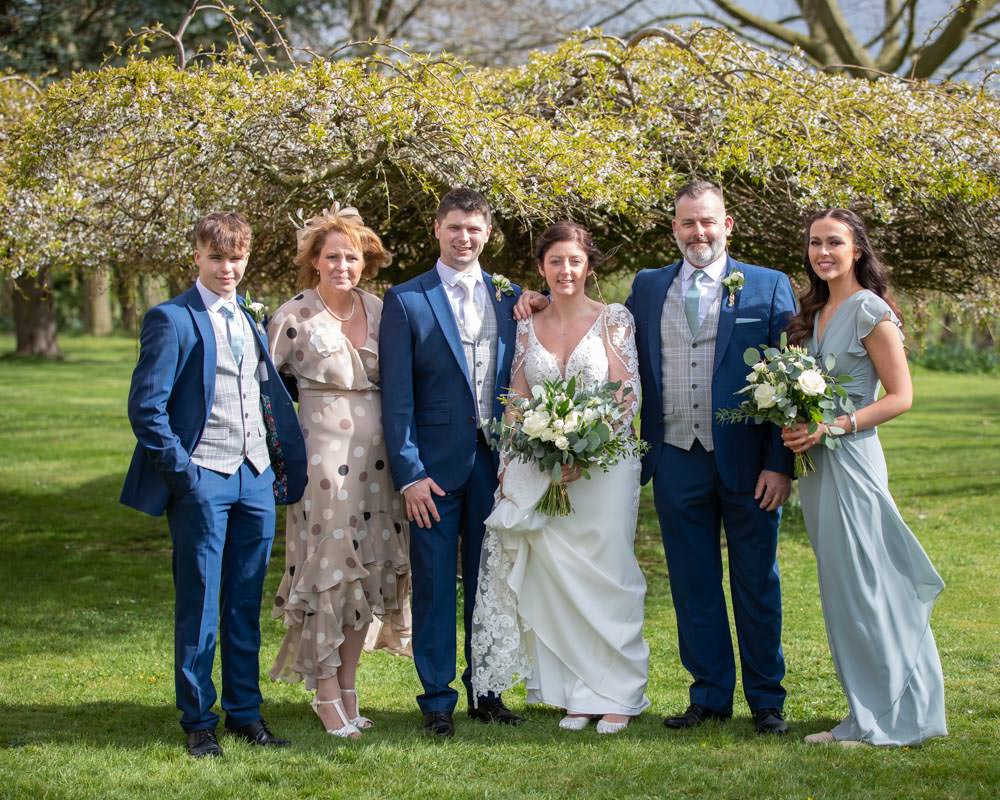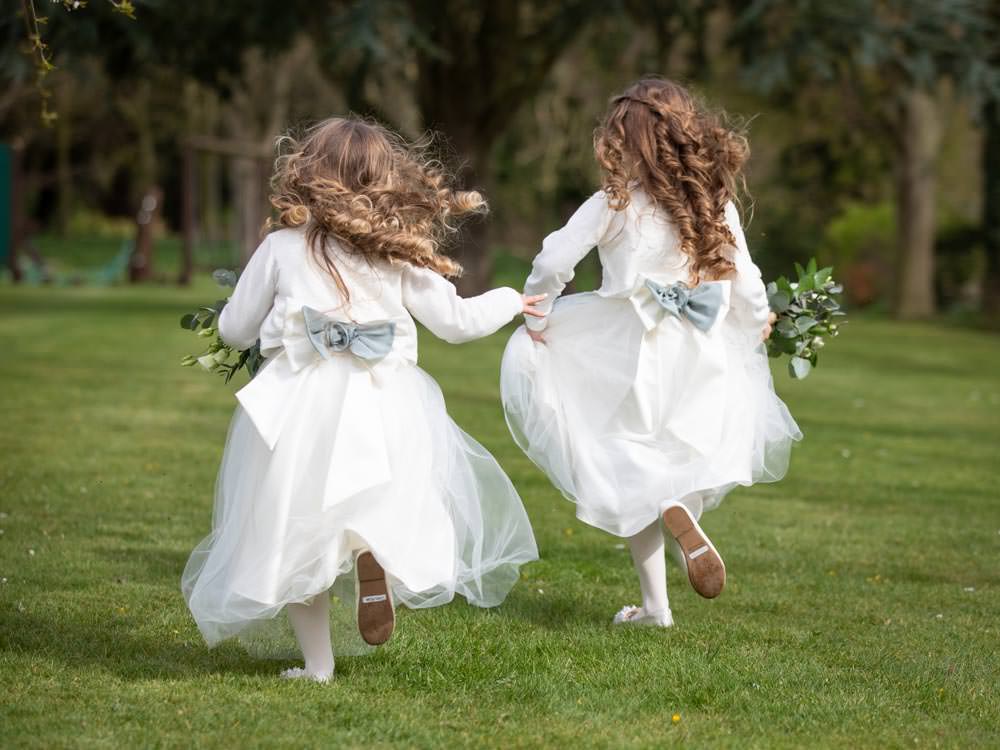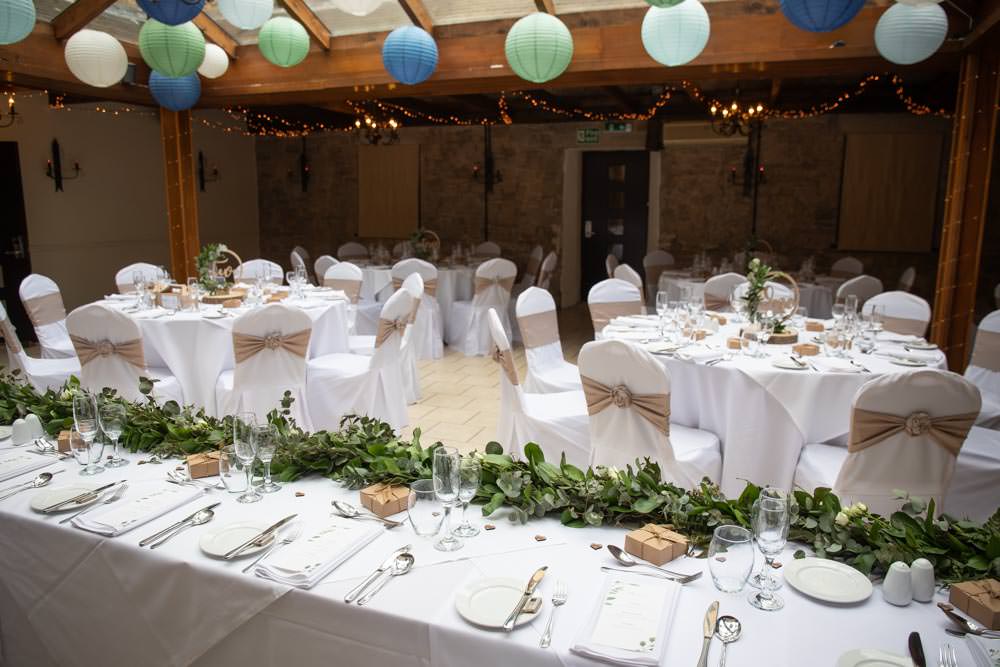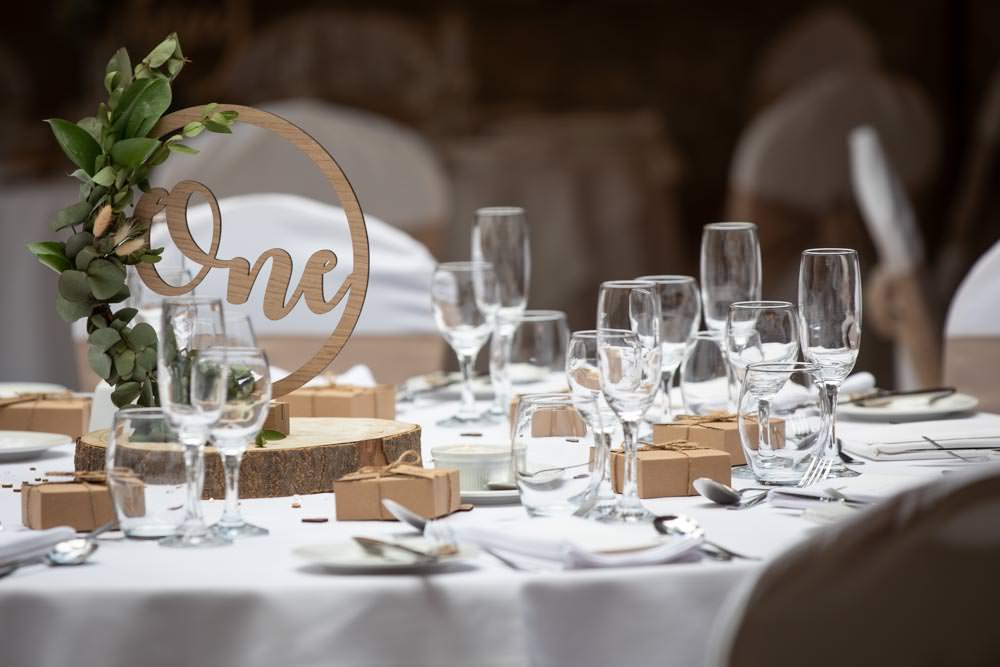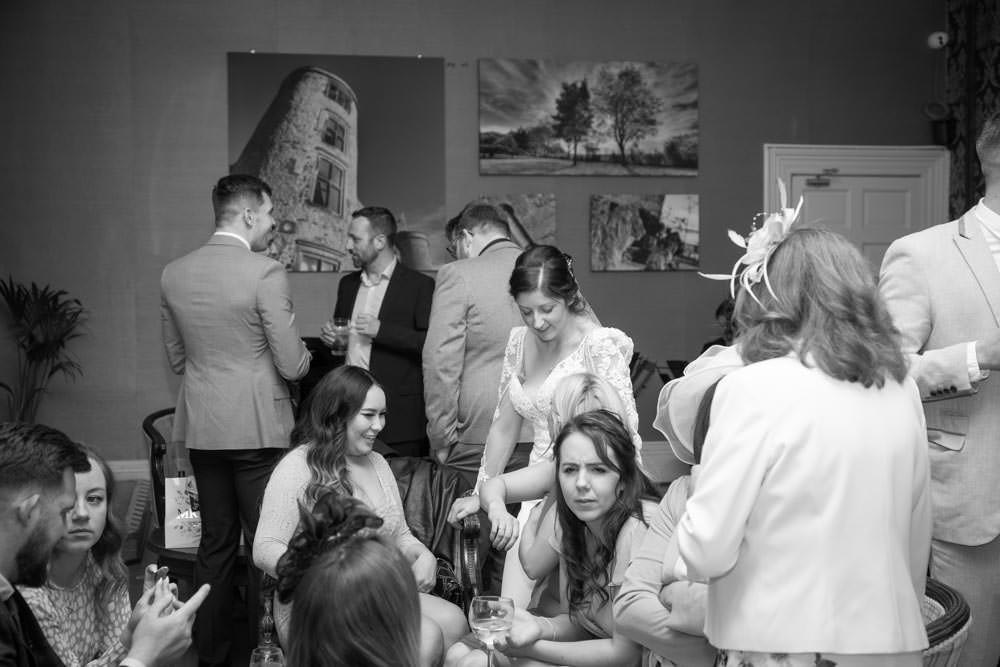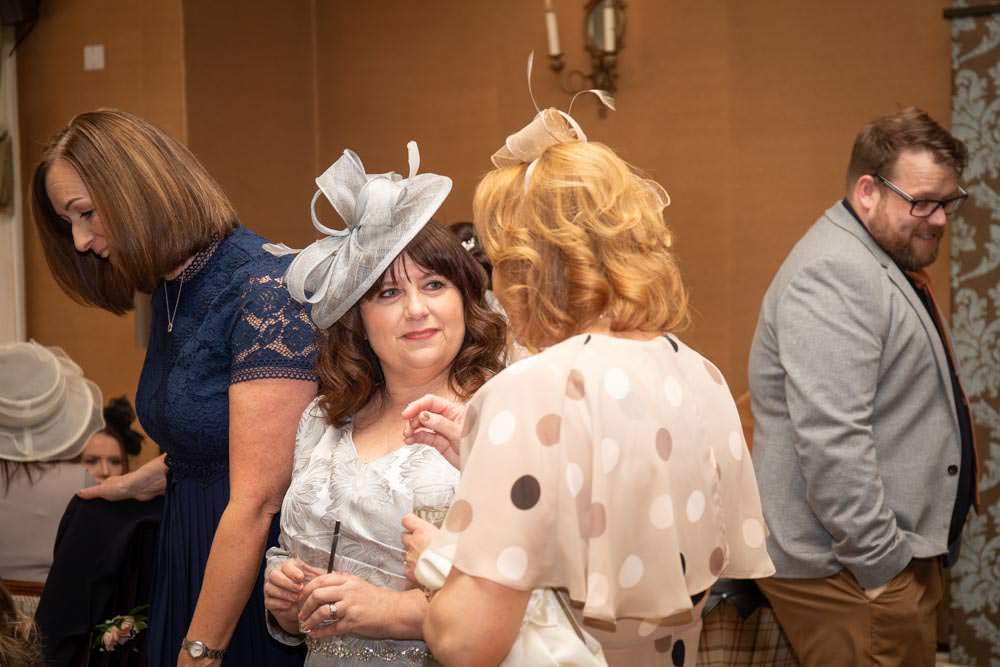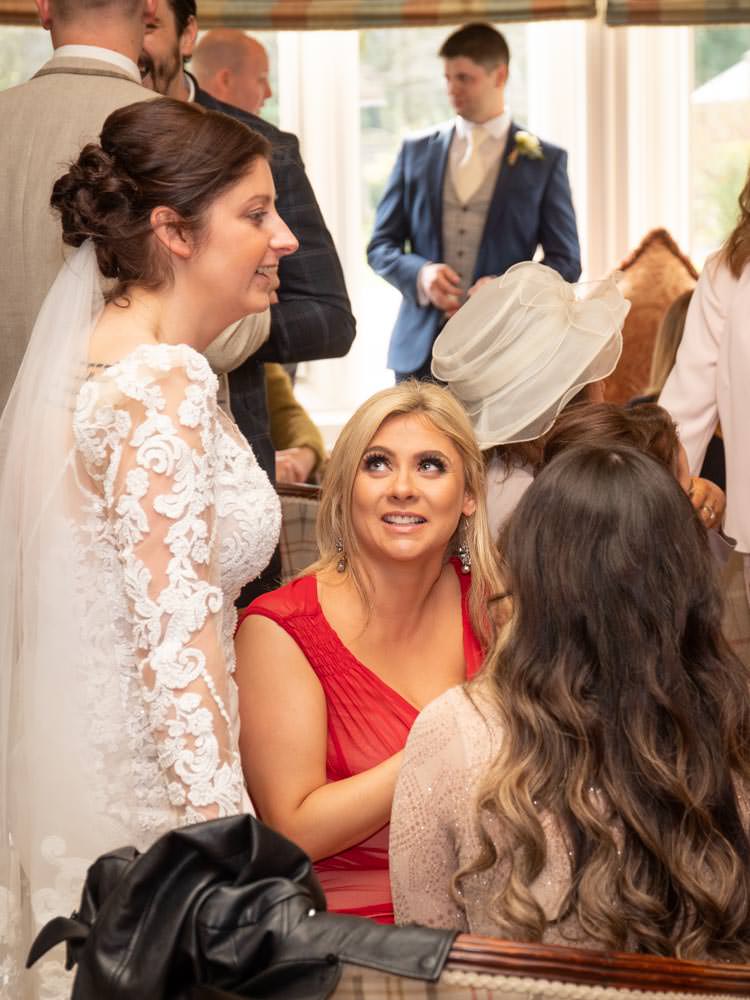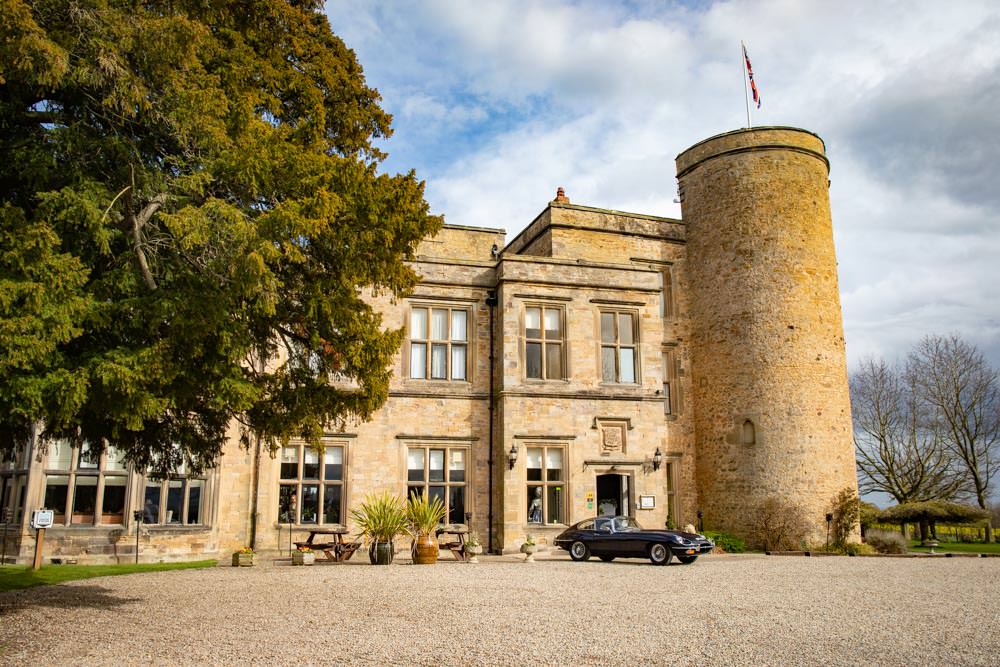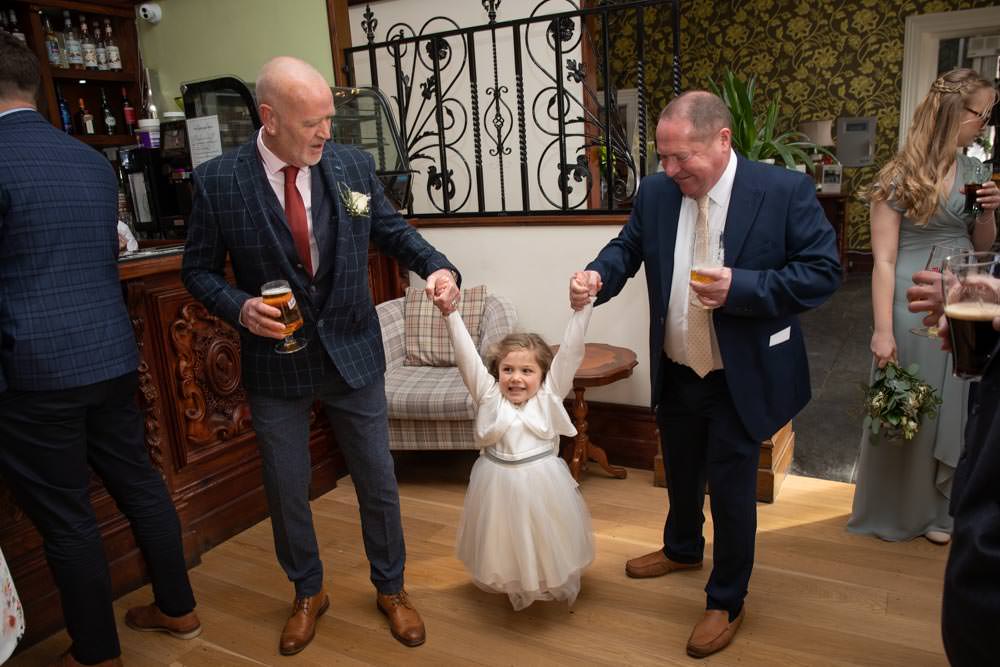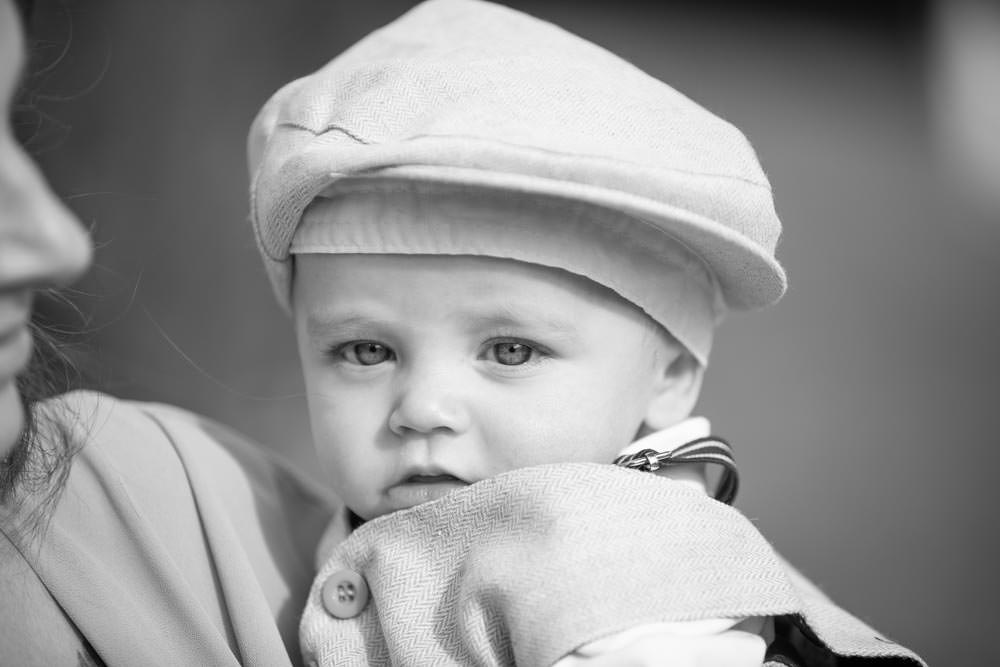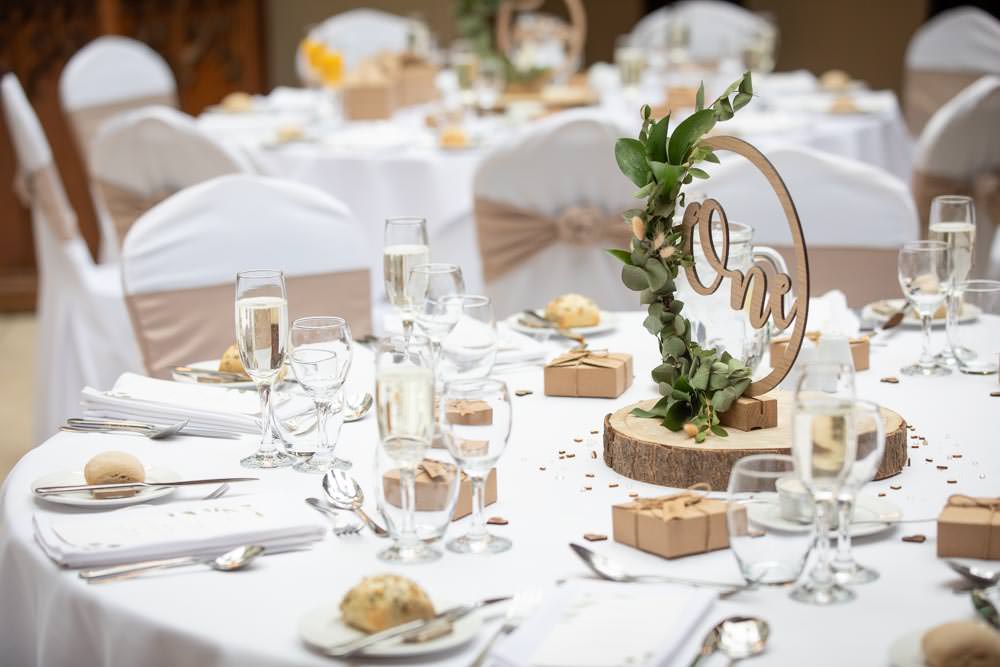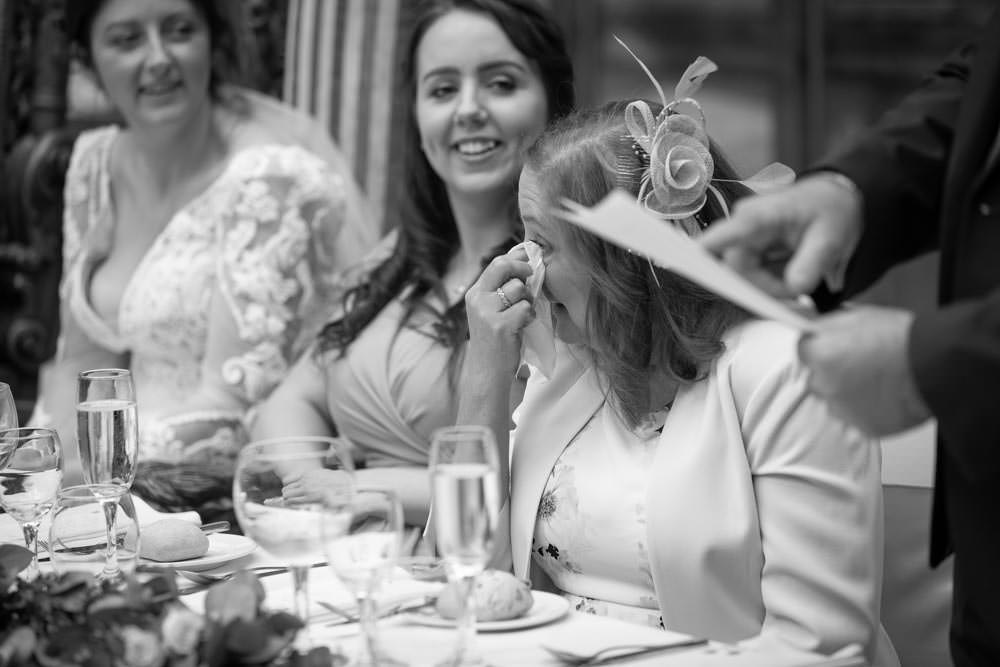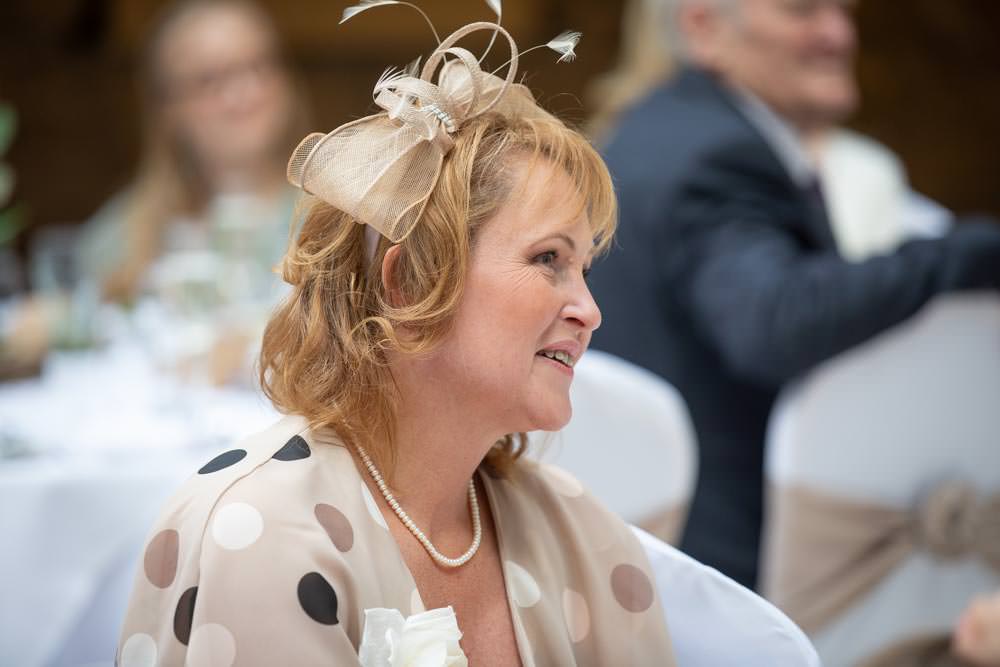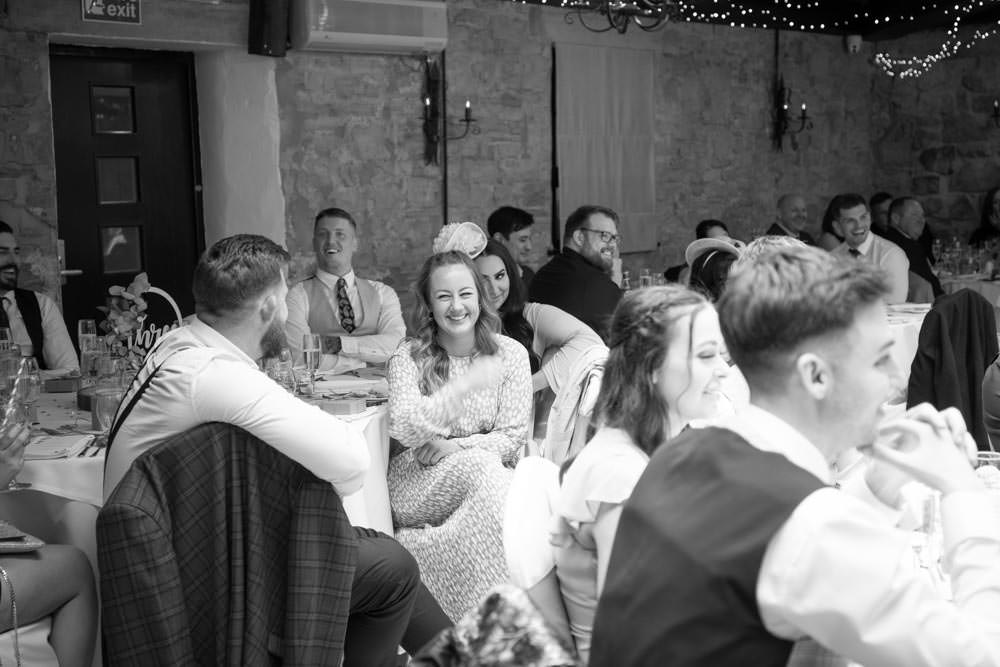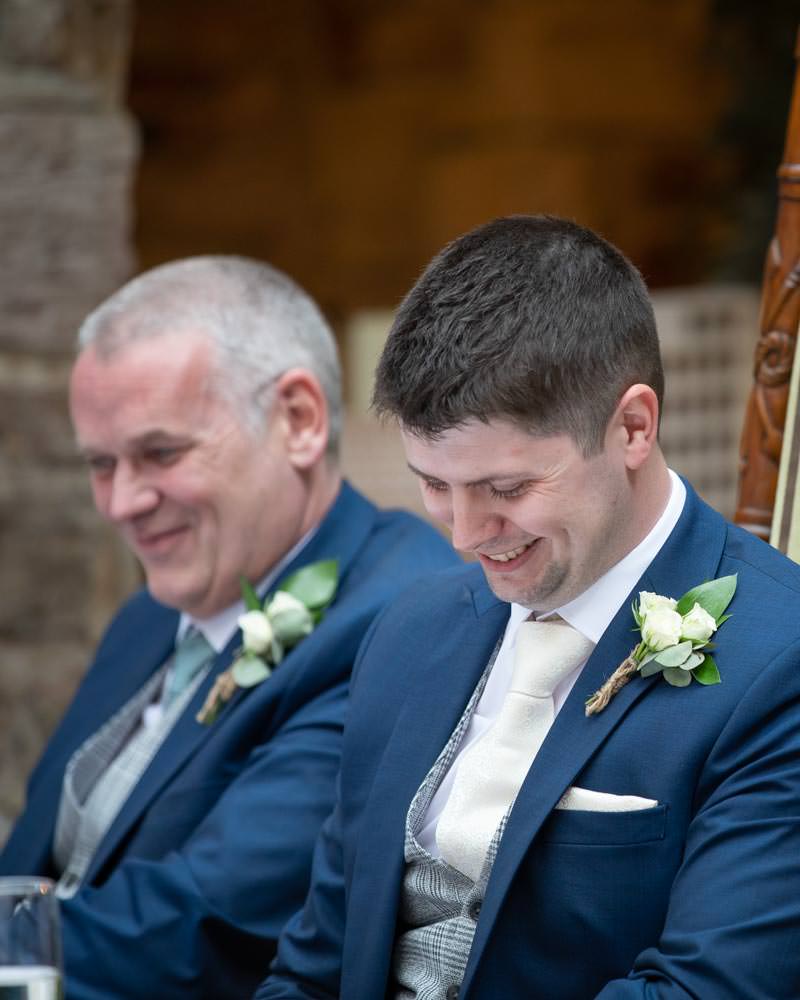 It was lovely to see that Shaun had chosen his Dad as Best Man, and it was easy to see why. They have a great relationship and Dads proud speech was a highlight of the day. The wedding breakfast and the speeches were held in the Cardinals Court, a fabulous suite with windows on the ceiling which provides a beautiful light.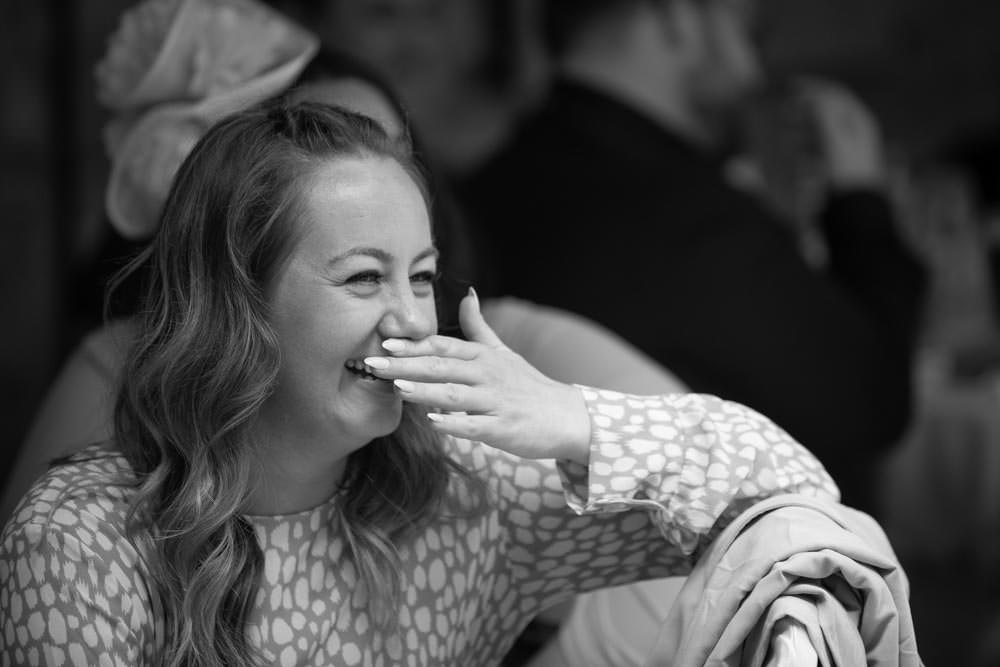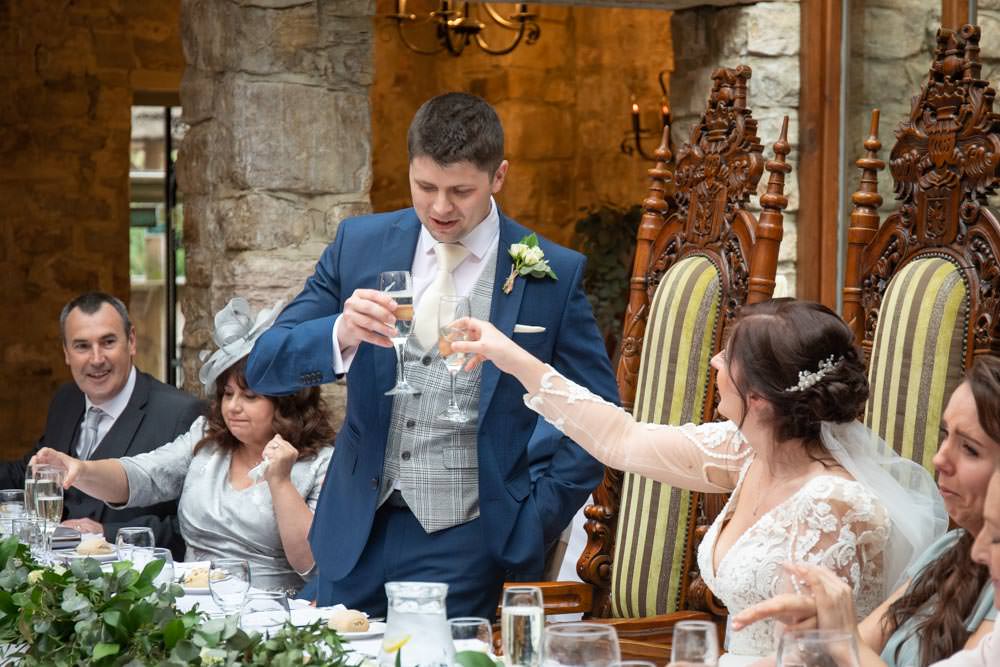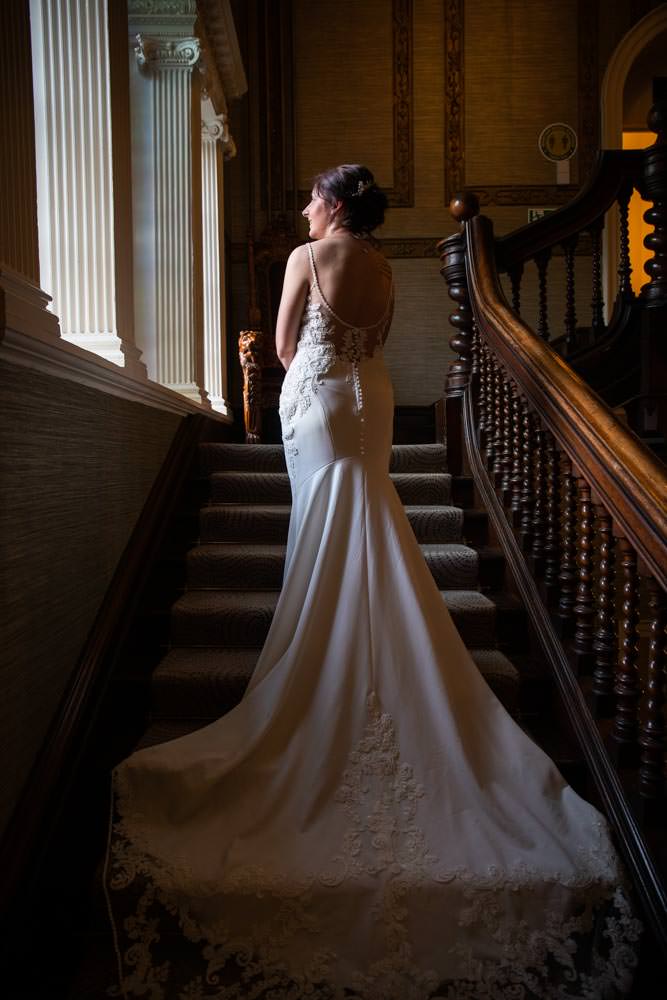 After a wonderful 3 course meal (thank you Walworth Castle for looking after me), we had some time to shoot a handful of images around the interiors of the venue, before the evening reception. The staircase and windows here are a fantastic backdrop for bride and groom portraits.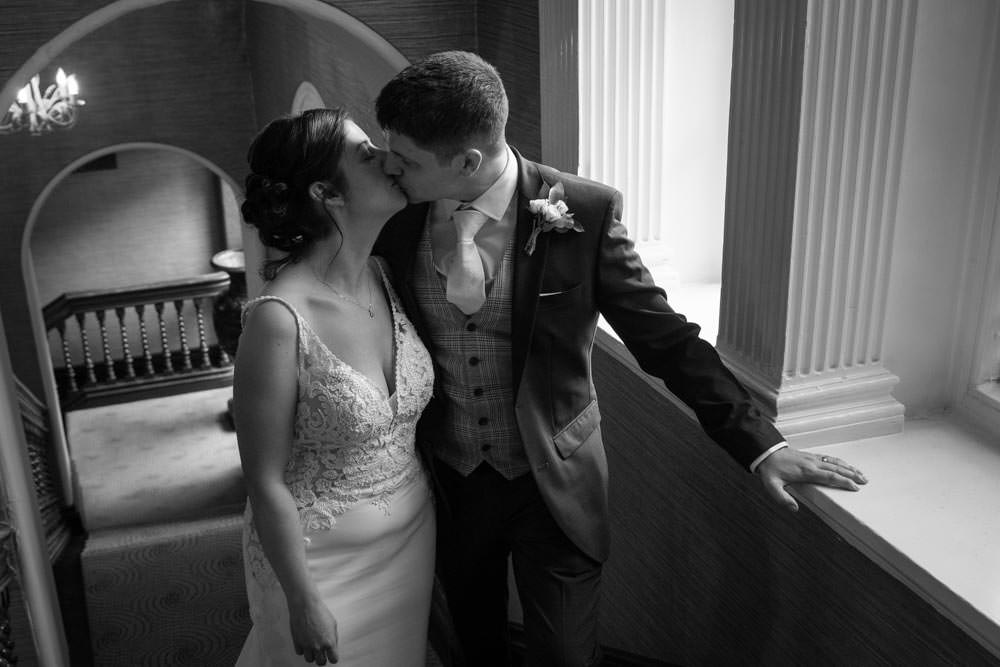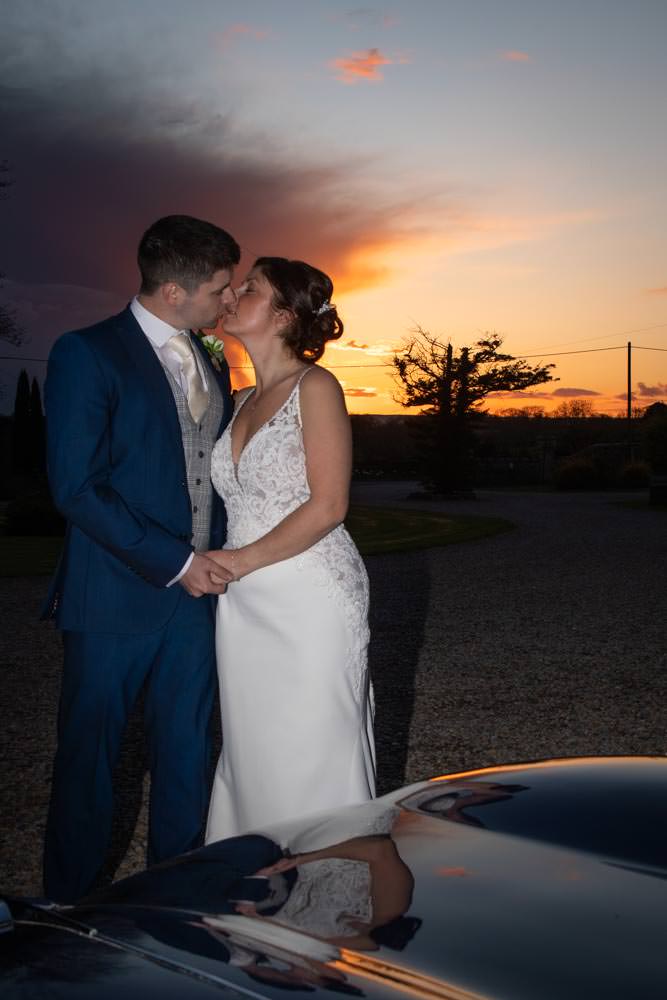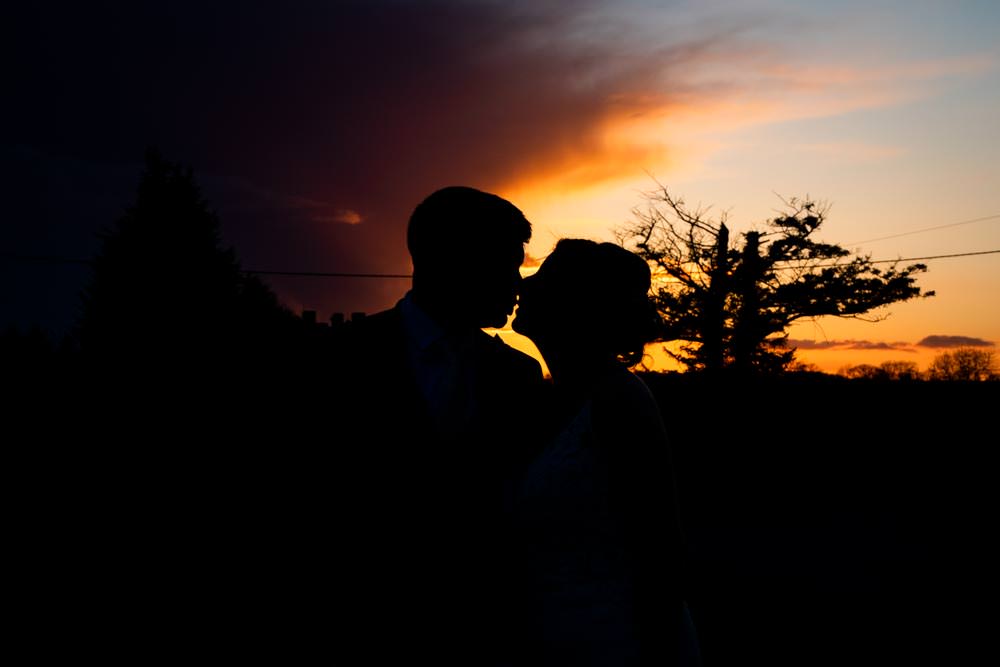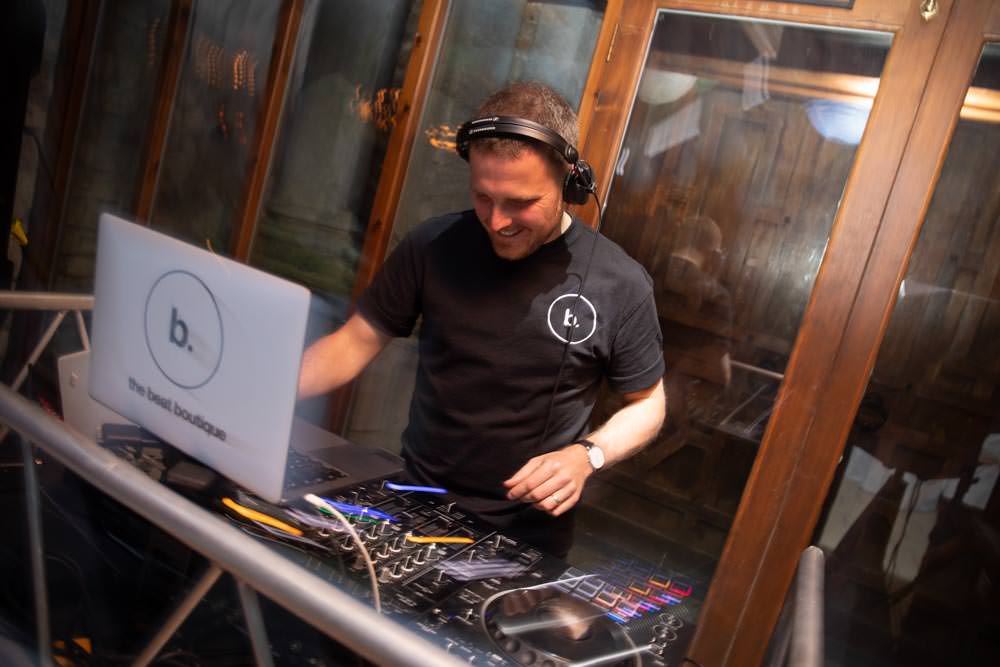 After sunset, The Beat Boutique and Lady V Sax got the party started with some upbeat dance tunes. It was great to see everyone enjoying the music.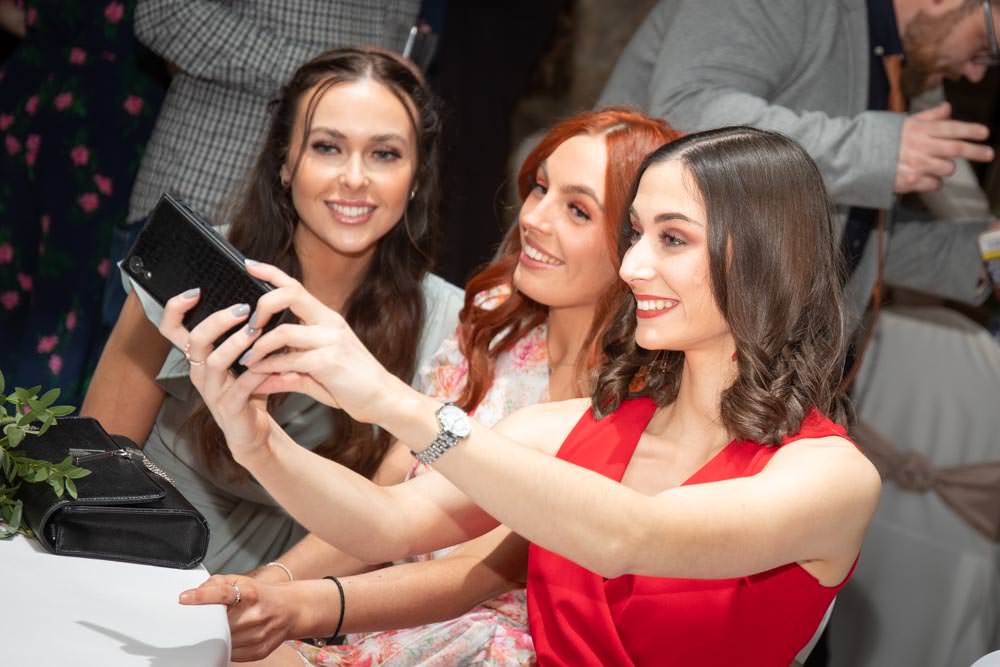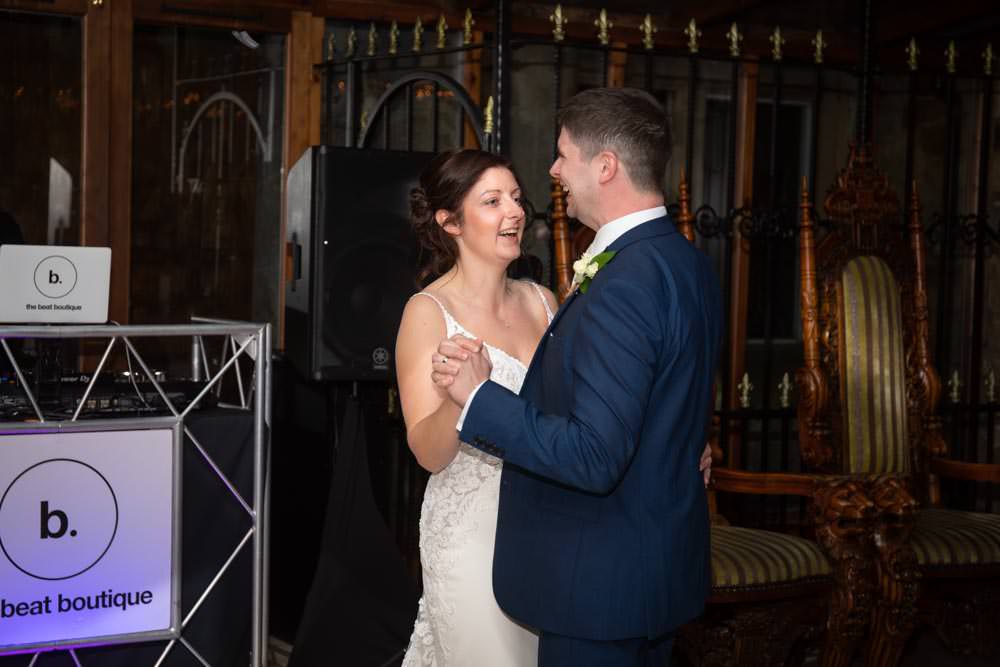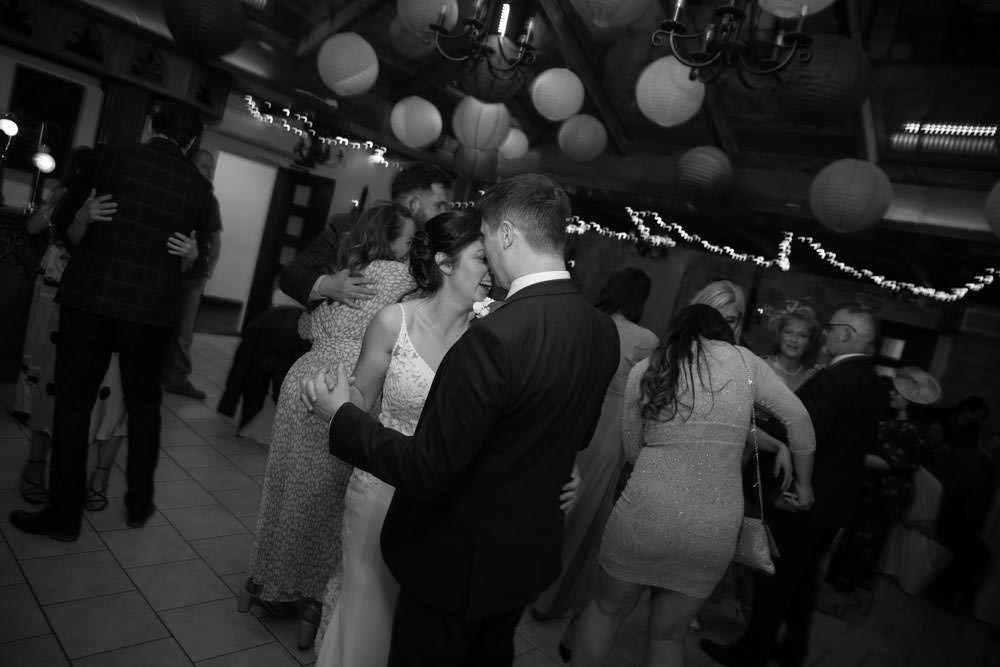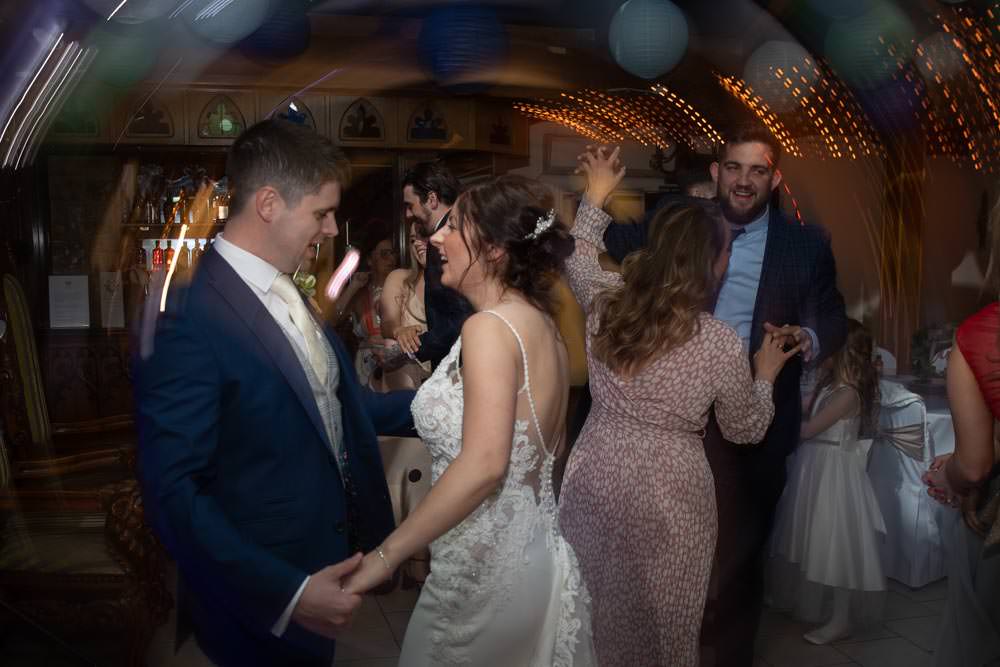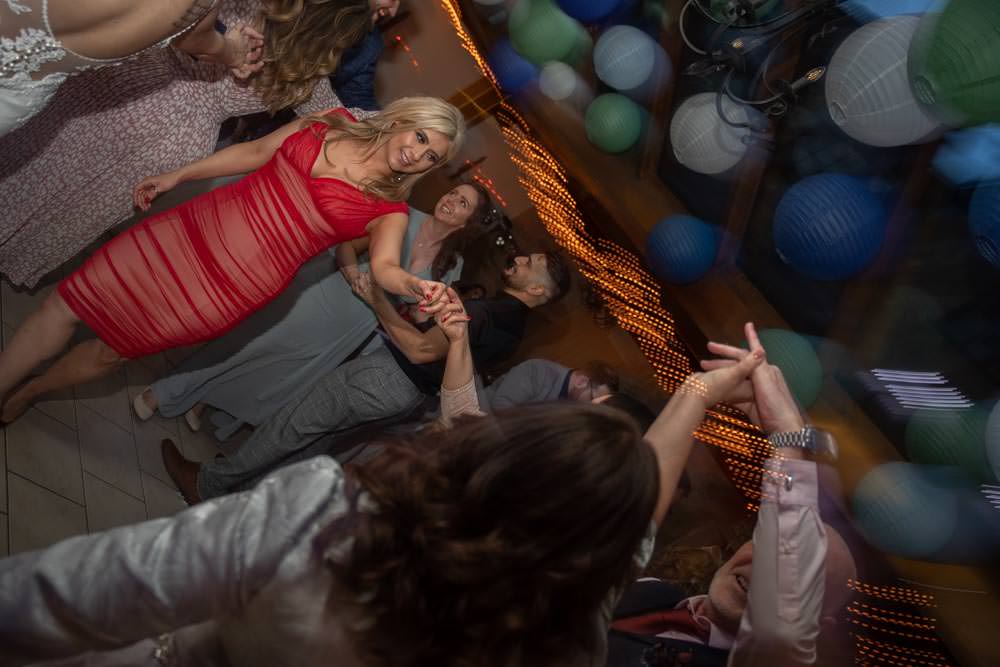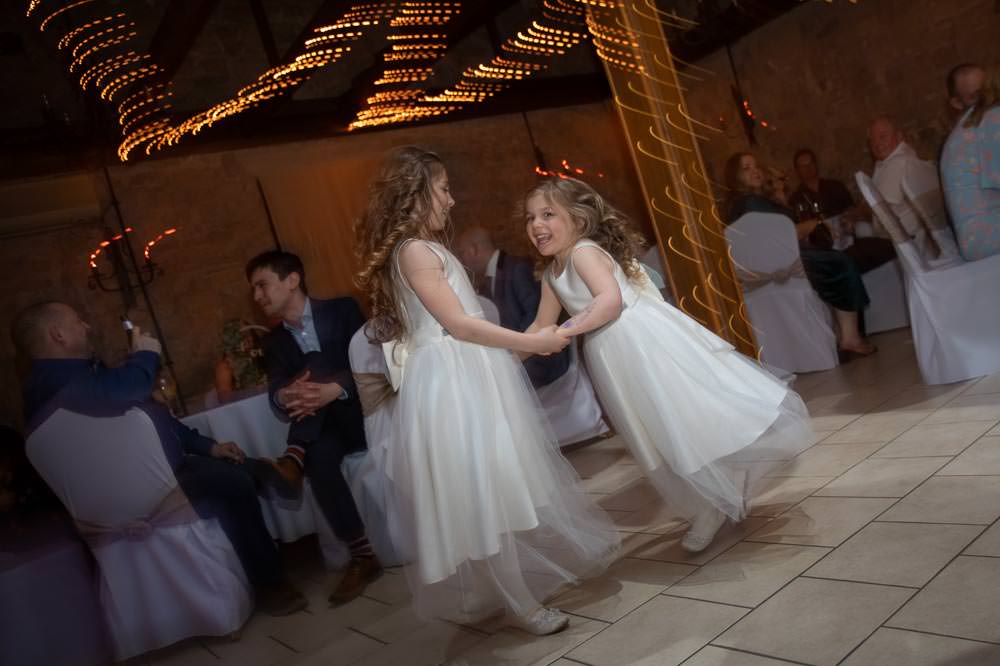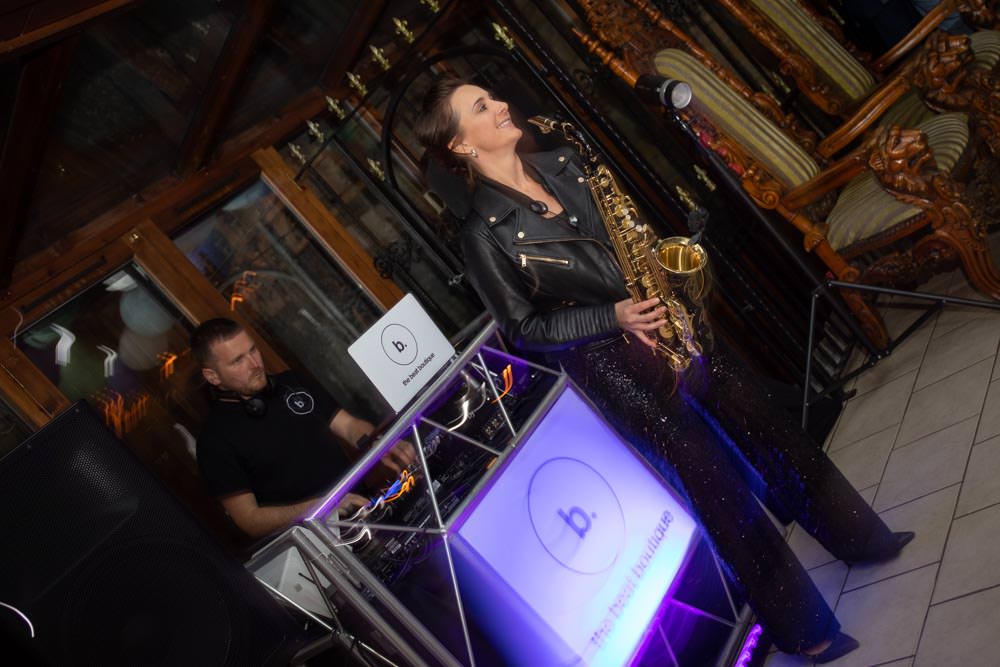 This was a really fun wedding with a chilled vibe that reflected Rebecca and Shaun's relationship. They pretty much left me to go about my business in the background, trusting that I would capture the important moments in a relaxed way. I love to shoot in this documentary style and hugely enjoyed being a part of this wedding.
Congratulations to you both on a perfect day. xxx
To see the fiull collection of images from this wedding please click here - Rebecca and Shaun