Albie - The Loneliest Bird In the World - Bempton Cliffs Albatross
Posted on 3rd May, 2022
Native to the islands of the South Atlantic, a Black Browed Albatross is perhaps the last bird you would expect to find half the world away on the east Yorkshire coast, but that's exactly what you can find with a keen eye and a little patience at RSPB Bempton Cliffs.
Nicknamed "Albie" by his adoring fans, this beautiful Black Browed Albatross has been visiting UK shores since 2014, after being blown off course and somehow ending up thousands of miles from home. On Sunday 1st May 2022, I headed over to Bempton Cliffs and was lucky enough to catch a glimpse of Albie soaring between the Gannets and Guillemots, looking right at home.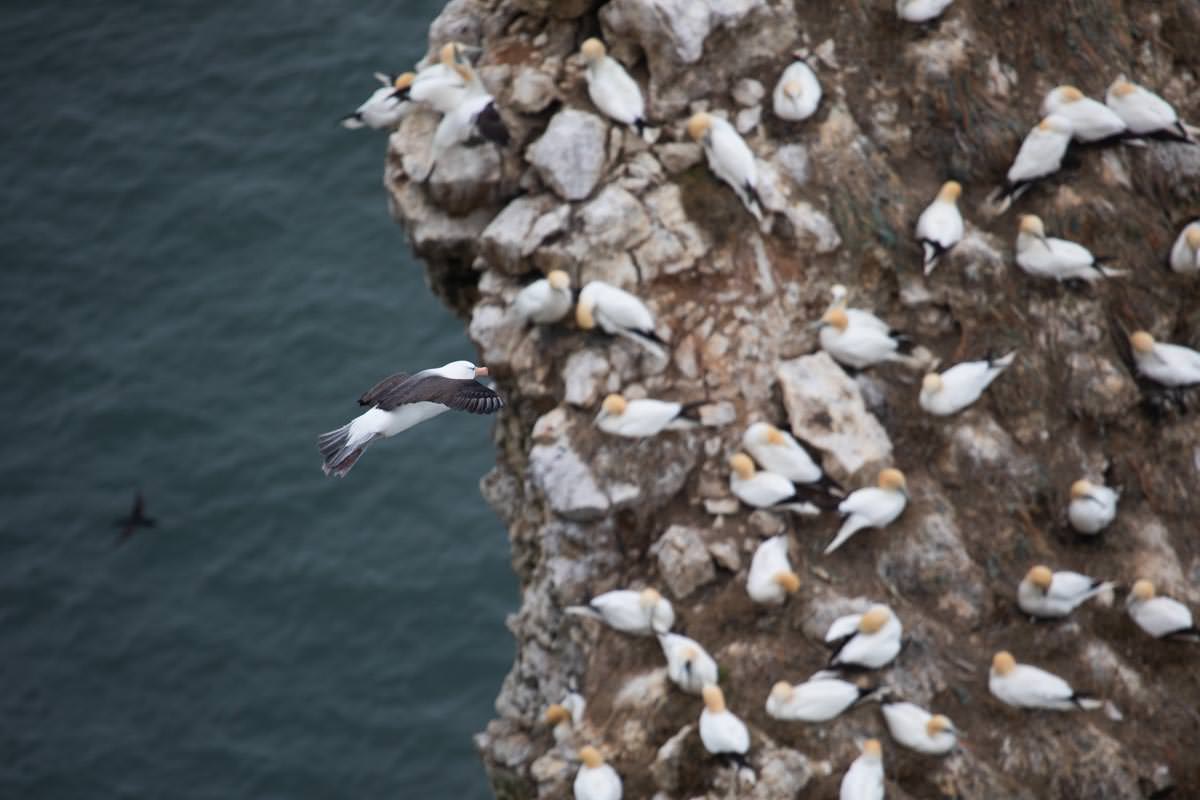 Black Browed Albatross mate with only one partner for life, and can live to the ripe old age of 70. Albie, at an estimated 10 years old, seems destined for a lifetime of solitude, as it is highly unlikely that he will ever return to the southern hemisphere. It is truly wonderful to witness his huge 8ft wingspan as he soars above the Yorkshire cliffs, but you can't help but feel a little sadness for a lost soul who will never be reunited with his partner. On the other side of the world, a lonely female is waiting for his return.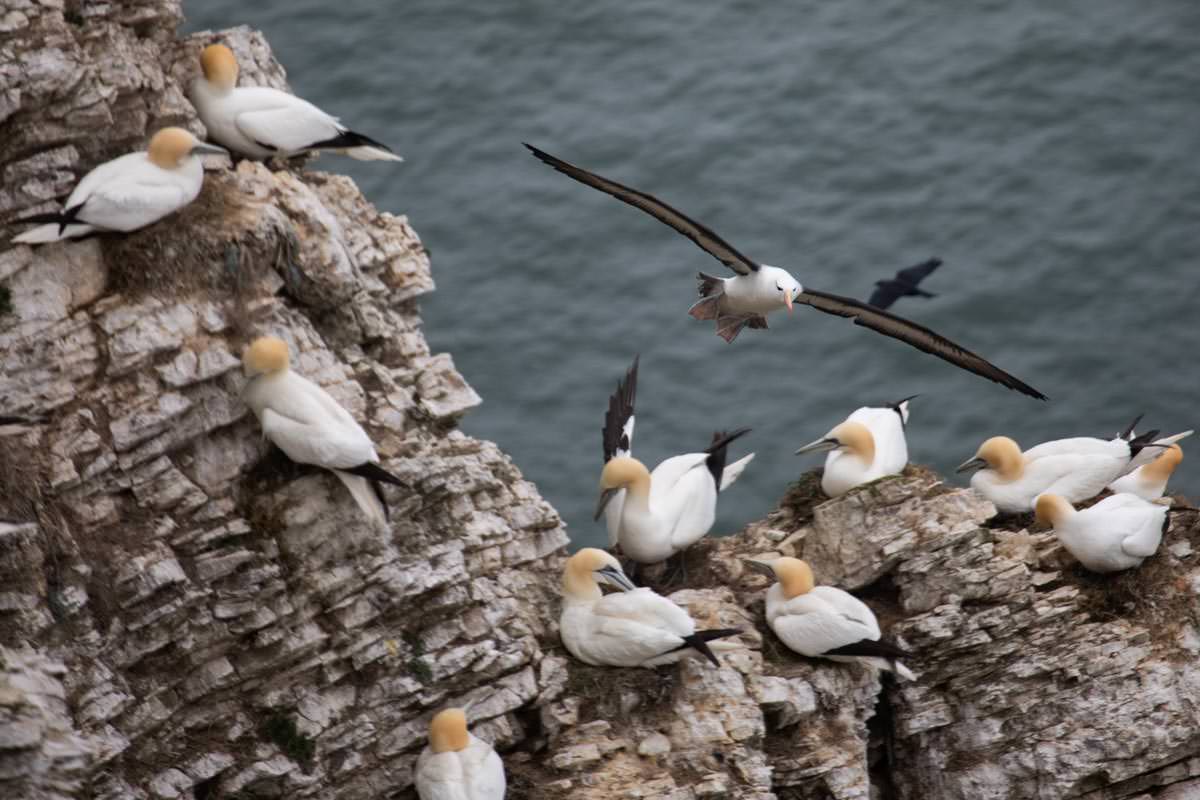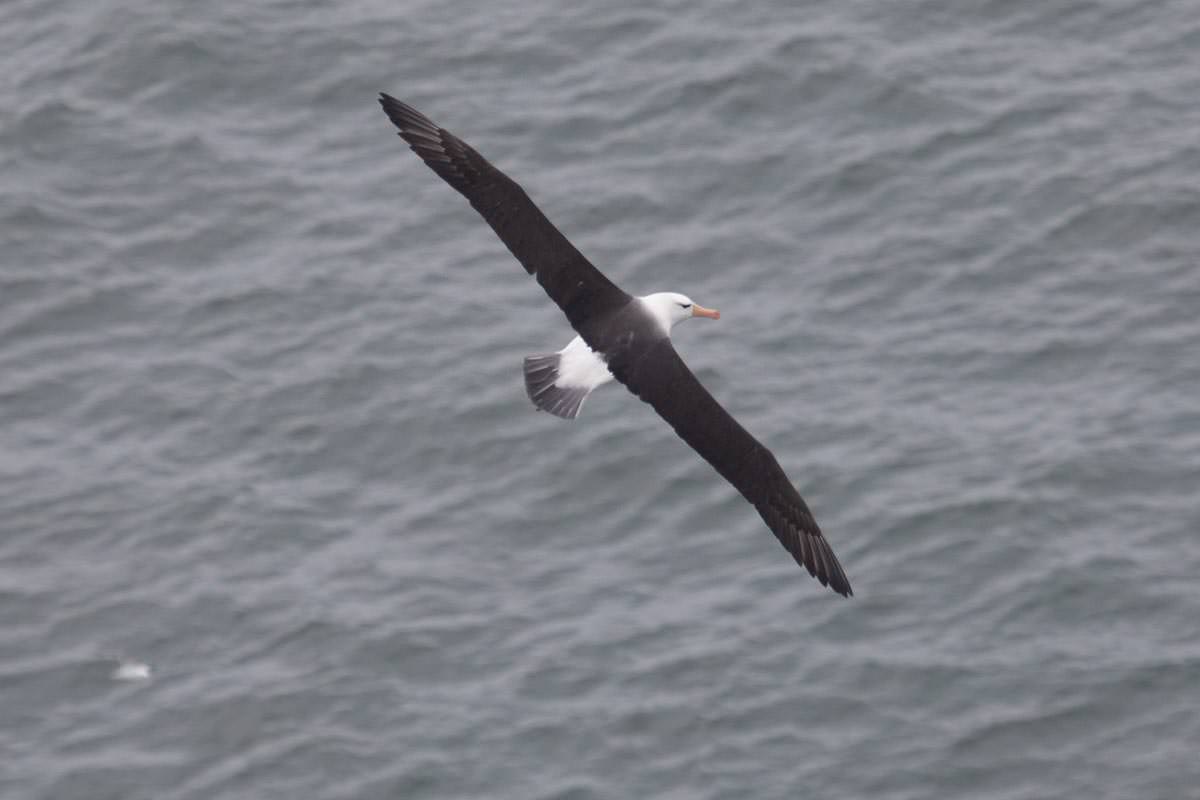 Albie is very likely to be the only albatross in the northern hemisphere.
It is a thrilling experience to see Albie in all his glory, and to catch a photograph is a once in lifetime moment. Bempton Cliffs is a fabulous place for photography even if you don't manage to see him.
For the best chance, head to Staple Newk viewpoint (turn right from the main path from the visitor center) and look out for the largest bird on show. There will no doubt be plenty of other bird spotters there who can help to point him out. Albie can be seen circling from the cliff edges as he ventures out to sea and back again. Look for long black wings, a white head and distinctive orange beak.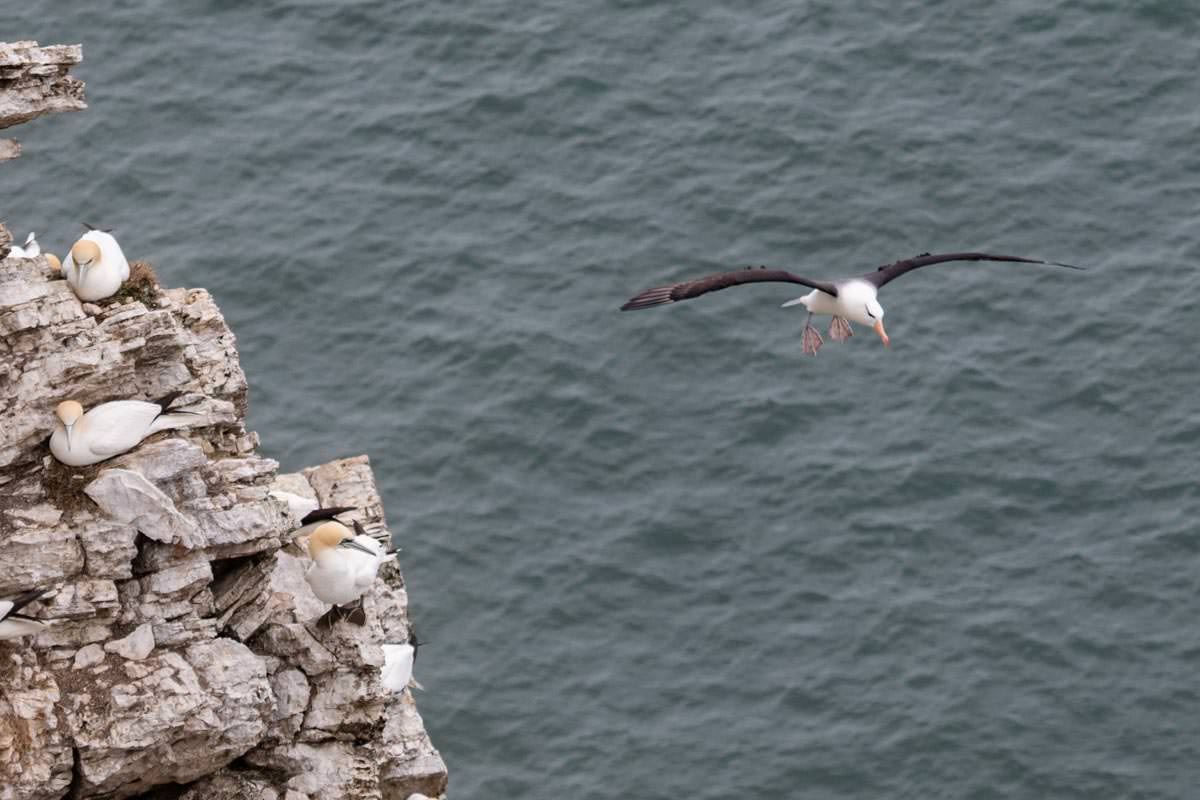 Albie may choose to return to the Yorkshire Coast for many more years, but he could end up finding a new home. Bird watchers thought that he had succumbed to an attack by Sea Eagles after a long abstinence from Bempton Cliffs. The fact that he is safe and has returned to Yorkshire is a cause for celebration, and a great reason to go see him sooner rather than later. He is undeniably magnificent and a joy to witness.