Profile
Michael Cartwright is a professional photographer based in Teesside. Michael's primary areas of photographic work are in wedding, landscape and golf course photography. Michael is a consultant at a photographic studio in Yarm, and a director of Links Golf Media. He has been commissioned to author the forthcoming Fotovue photography guidebook to the North York Moors national park.
"My passion for photography was ignited during a two month adventure through Eastern Europe, taking in locations such as Sarajevo, Warsaw, Tirana, Transylvania and Budapest to name but a few. During this trip, my only form of capturing an image was a basic Nikon point and shoot camera. Nevertheless, the fuse was lit and a career in professional photography awaited. Upon my return to the UK I enrolled on a 16 week access course (UCPD- Digital Photography) at the University of Teesside before embarking upon a Commercial Photography degree at CCAD. Meanwhile, I had taken steps to develop a business and crammed in as much research as possible in order to make my dream of becoming a professional photographer a reality. The business was officially set up in December 2009 and has since gone from strength to strength (by way of lots of hard work)!
During the Spring/Summer months I shoot around 35-40 weddings per year and have captured thousands of wedding memories for hundreds of clients throughout the UK. I have also been lucky enough to shoot weddings on foreign soil, working in destinations such as Ibiza, Cyprus and Bavaria. My wedding work is highly recommended by many of the areas leading venues.
During the Autumn/Winter focus is centered upon my landscape work, photographing locations for photography guide books or running workshops around the British Isles and Europe. Our location on Teesside in North East England provides great access to the North Yorkshire Moors, the Yorkshire Dales, Northumberland and The Lake District National Parks, areas which I find myself exploring time and time again, drawn to these places by their natural beauty and peaceful ambience.
I reside with my wife and children in Hartburn, Stockton-On-Tees."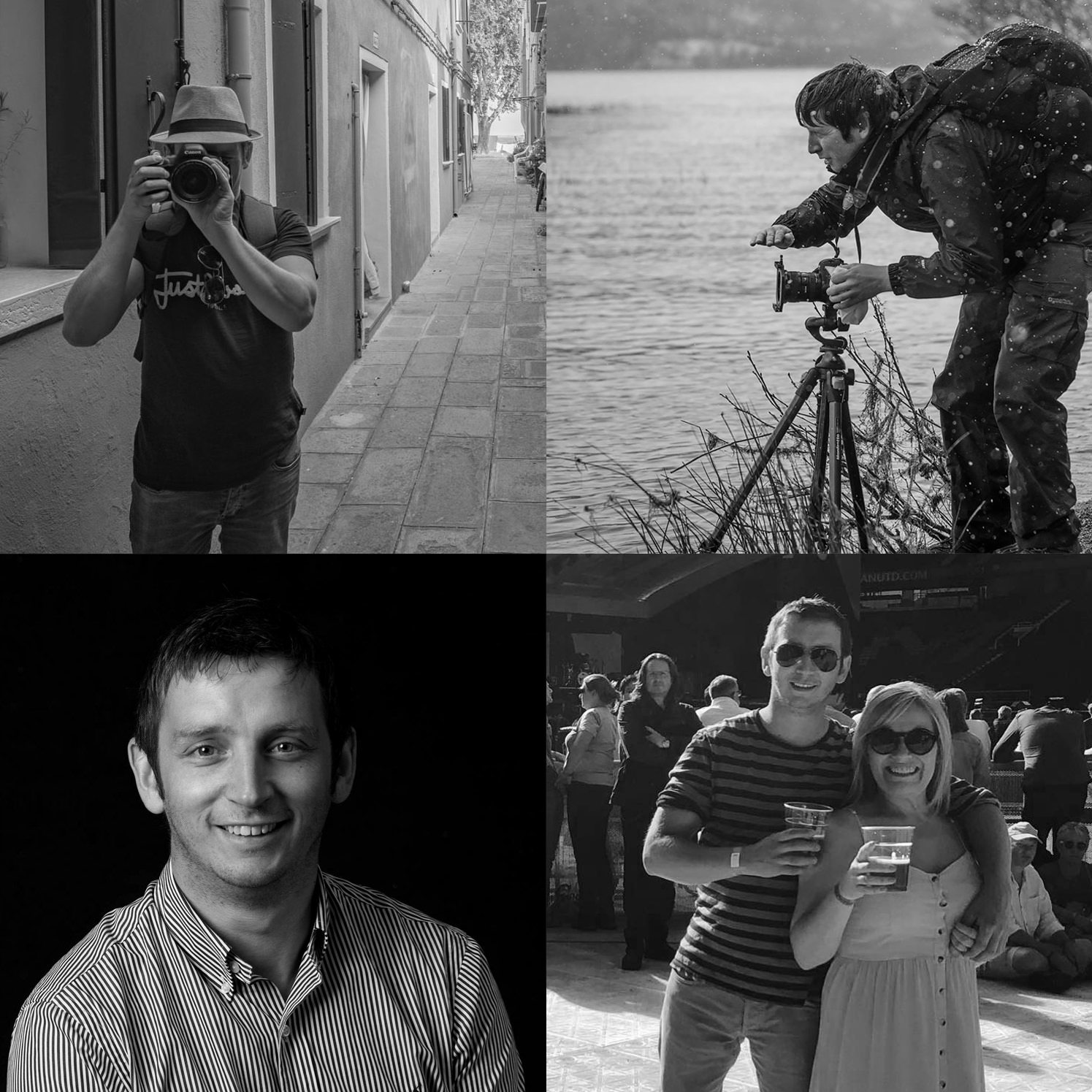 Kit List
Canon 5d MkV

Canon 5d MkIII

FUJI XT-1

Canon 16-35f4L

Canon 70-200F2.8IS

SIGMA ART PRIME LENSES (24mm-35mm-50mm)

Fuji XF35mmF2

Canon 24-70 F2.8LMKII

Manfrotto 055 Carbon Fibre

Manfrotto Element Travel

LEE Filter System - 3,6,9 Hard and Soft Grads - Little Stopper - Big Stopper - Polarising Filter

Fuji XT-4

DJI Mavic Mini - Drone