Charlotte and David - St Mary's Nunthorpe and Whinstone View
Posted on 29th August, 2019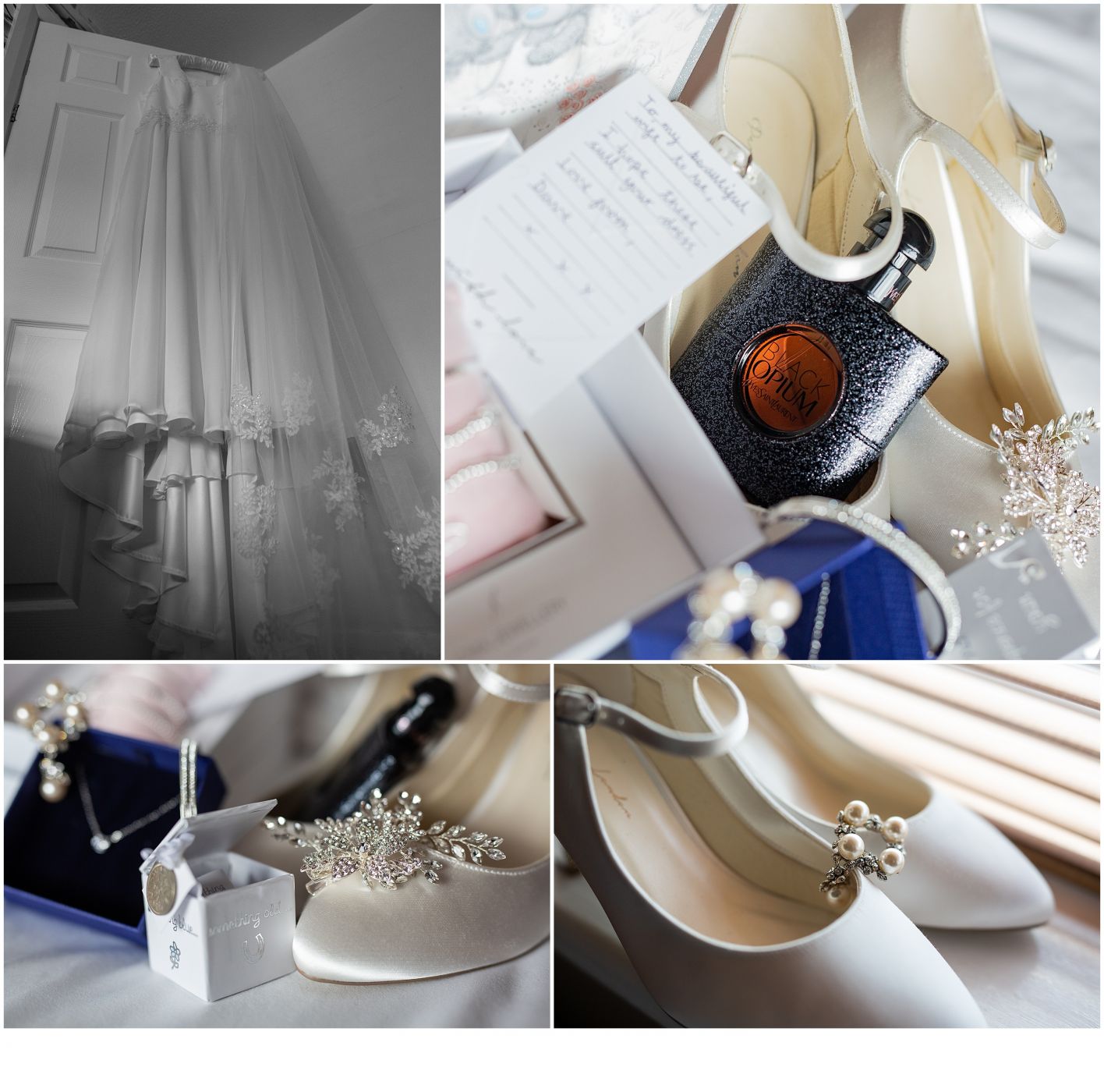 It was lovely to spend a day shooting for Charlotte and David earlier this Summer. The girls spent the morning preparing for the wedding at Charlotte's parents house in Middlesbrough. I joined them a couple of hourse before the ceremony to capture these moments on camera, using the the garden as a backdrop to our portraits.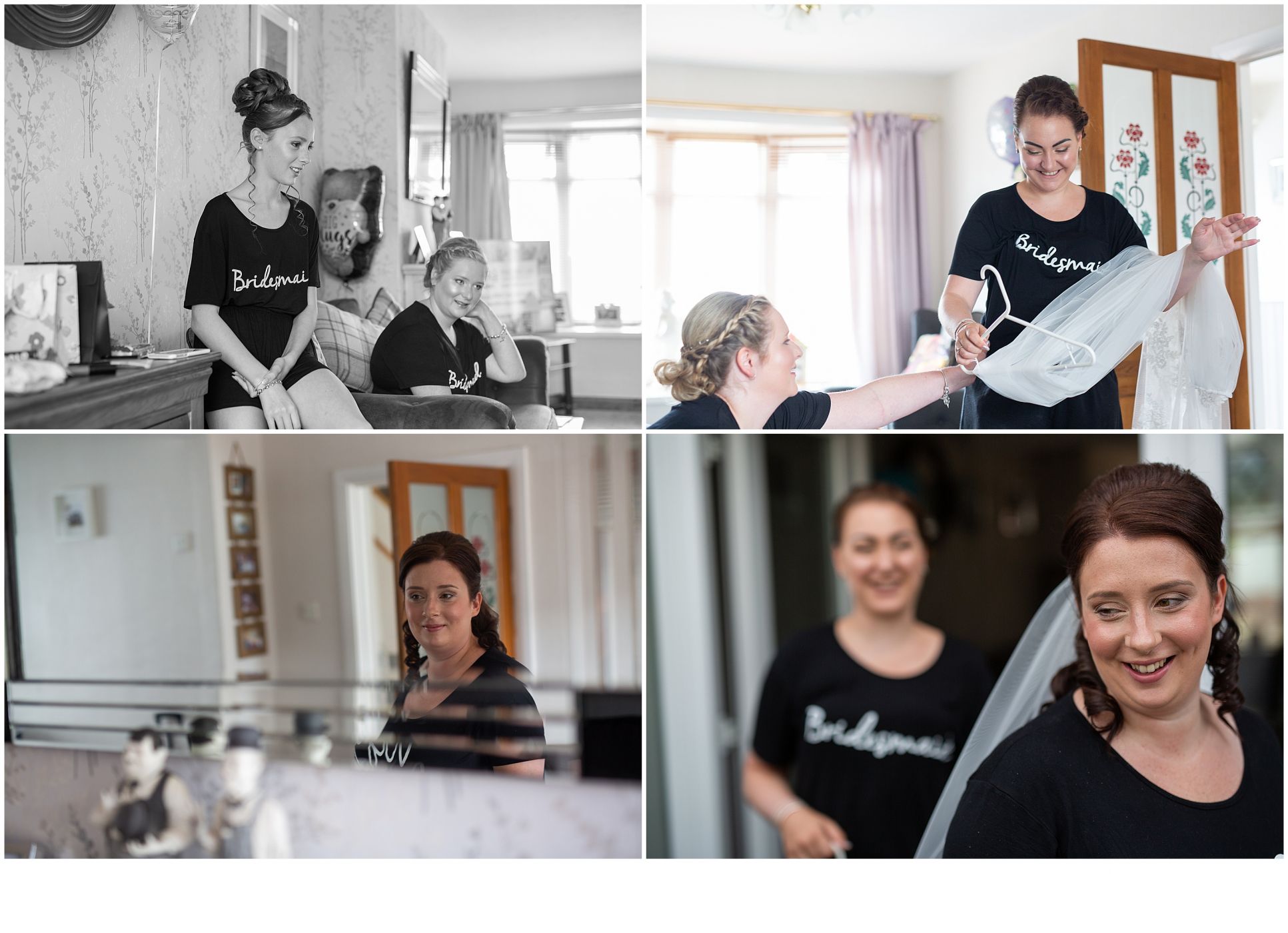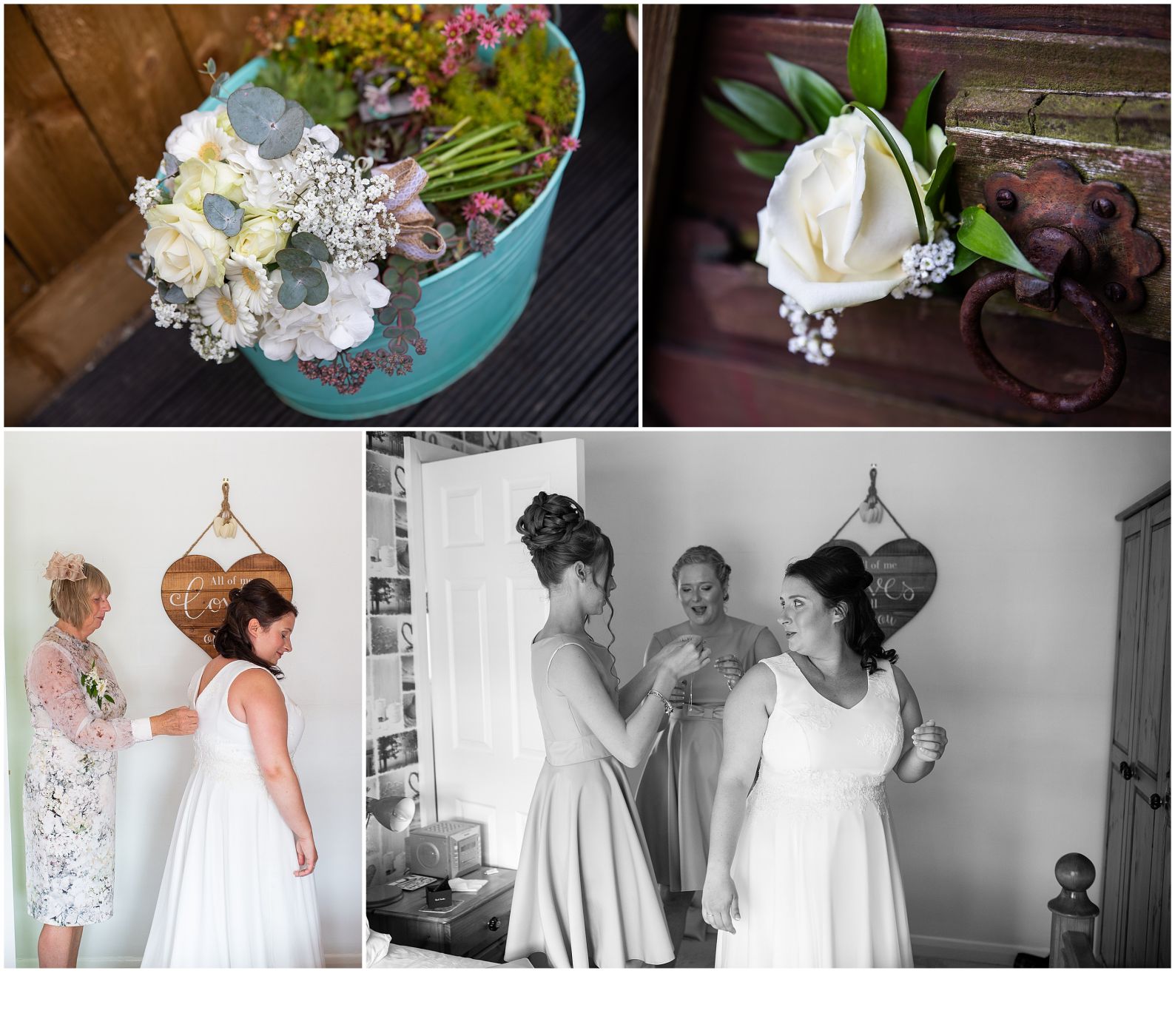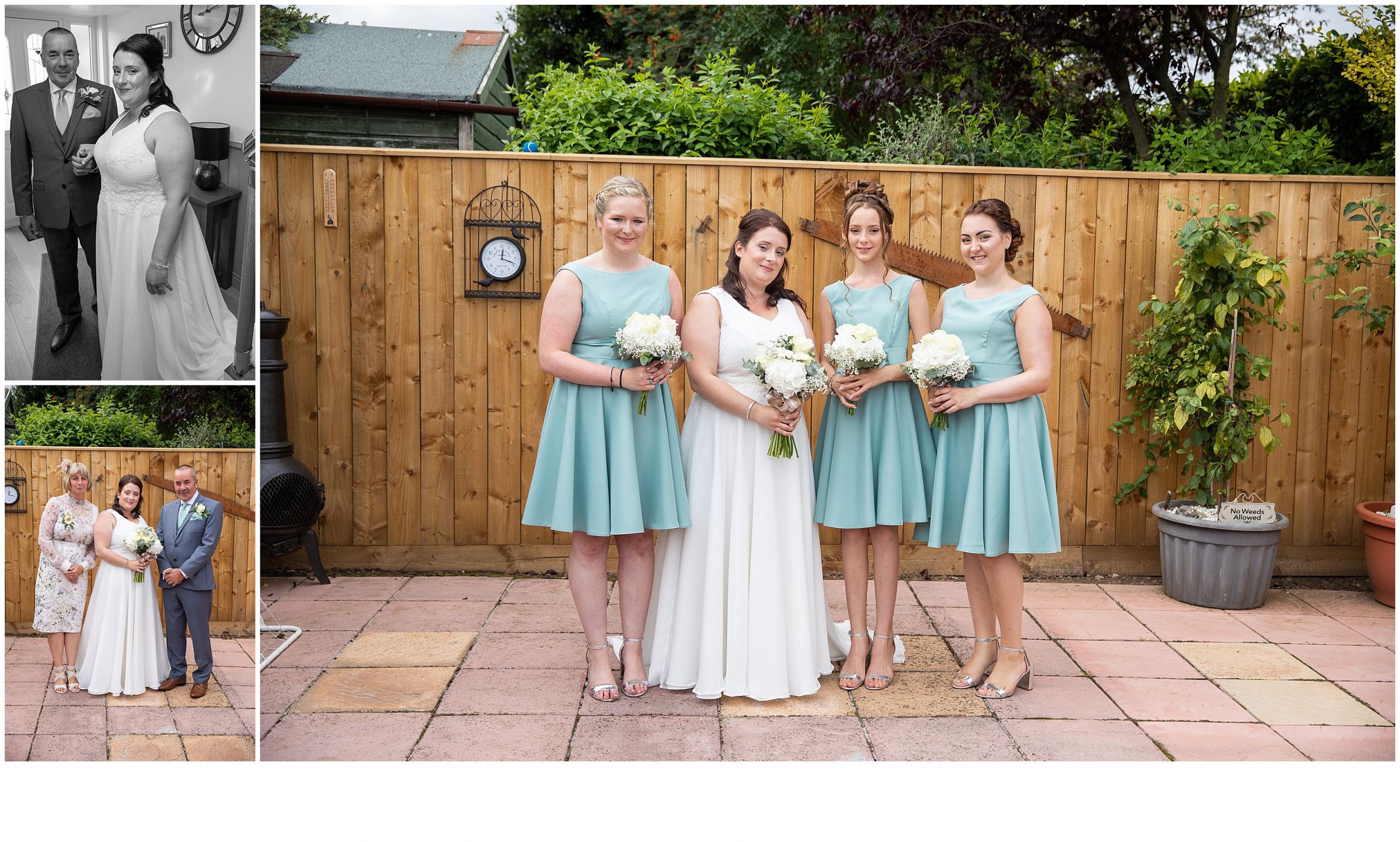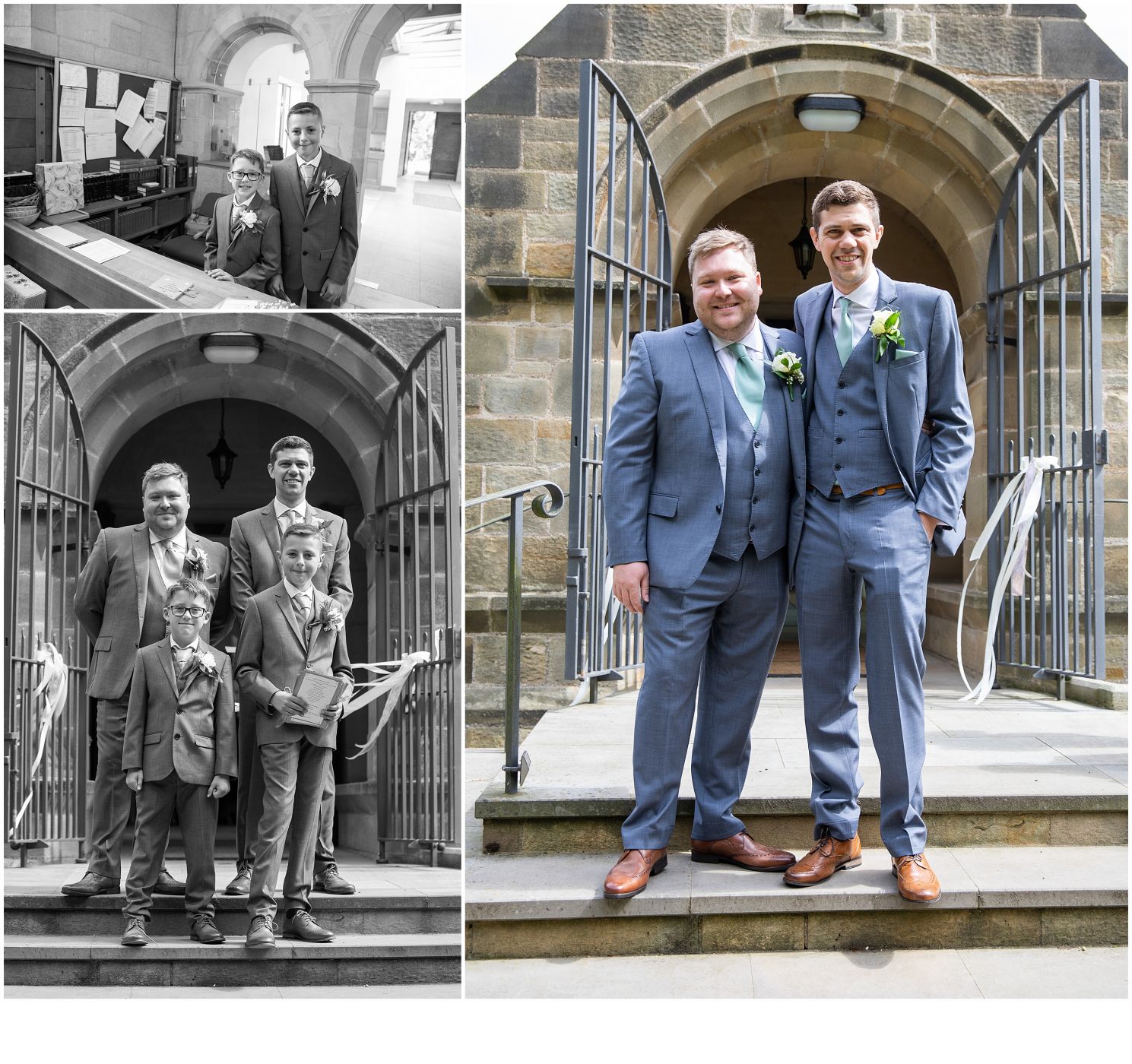 St Mary's church in Nunthorpe is one of my favourite places to shoot ceremony photographs. The church exterior is beautifully traditionally while the interior has a modern twist. The large windows give off a great light. Before the ceremony, we spent a few moments photographing David and his groomsmen.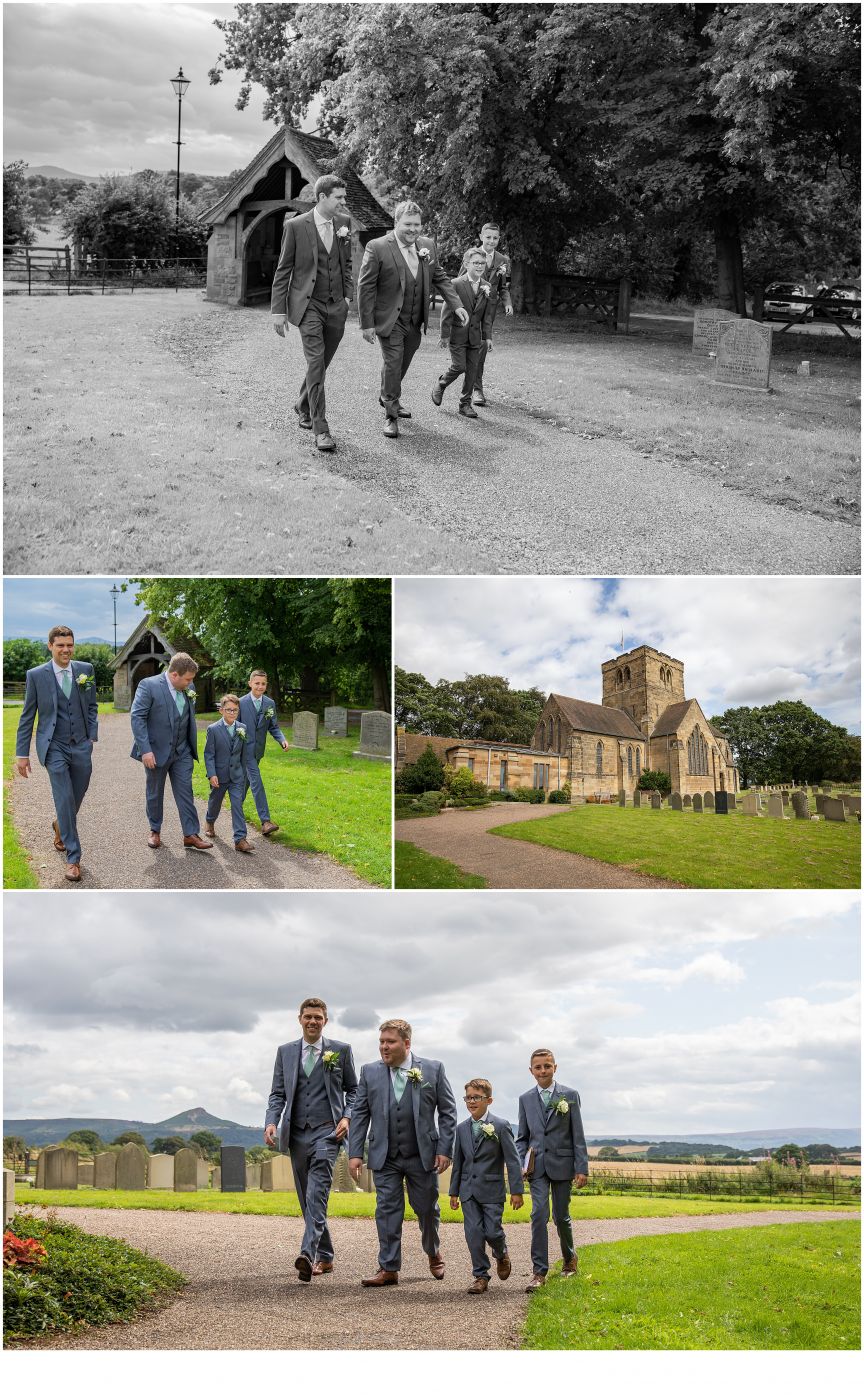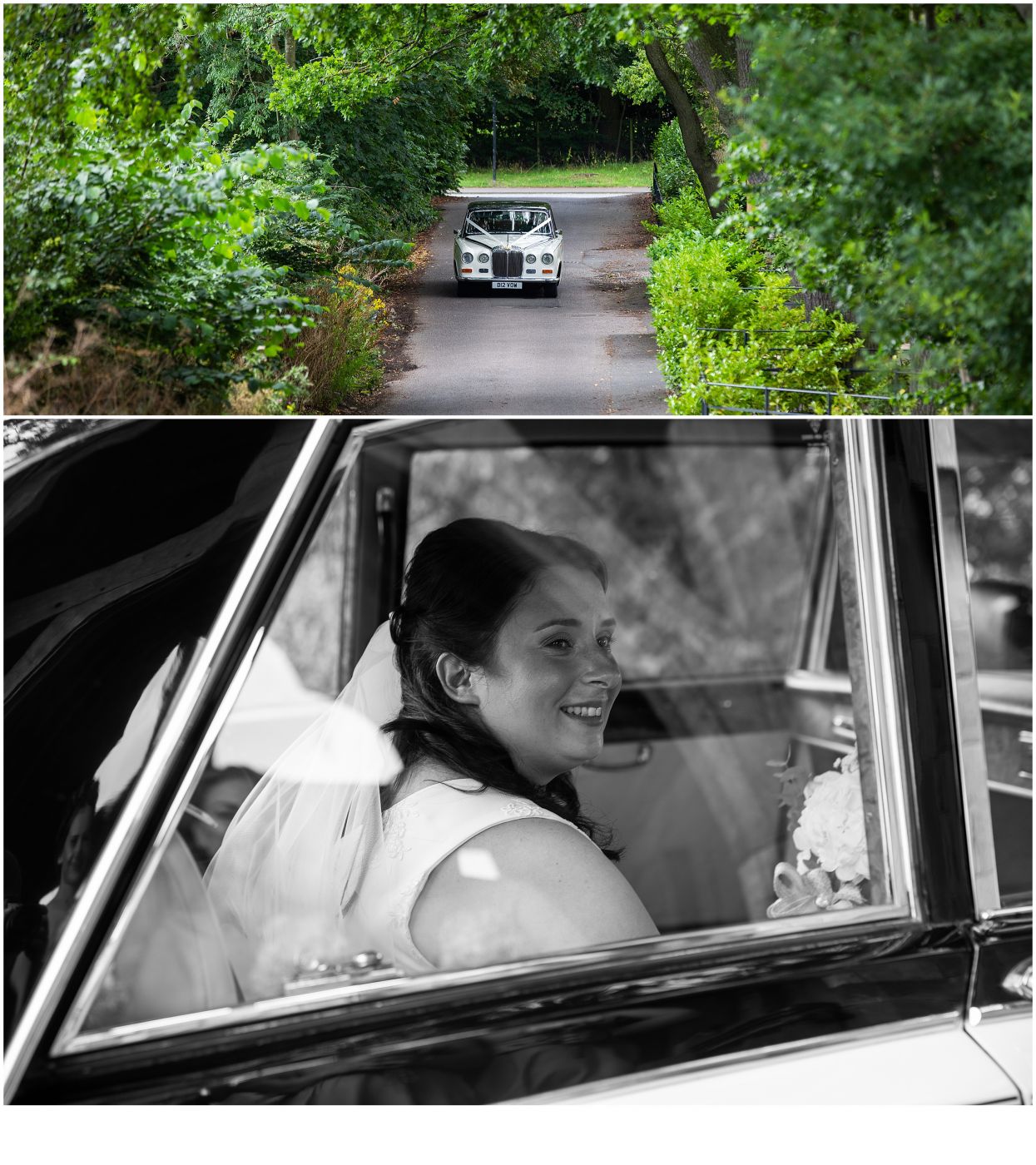 The guys at Cherished Cars provided vintage transport to and from the church for Charlotte and her bridesmaids, the boys had arrived in a classic VW camper van.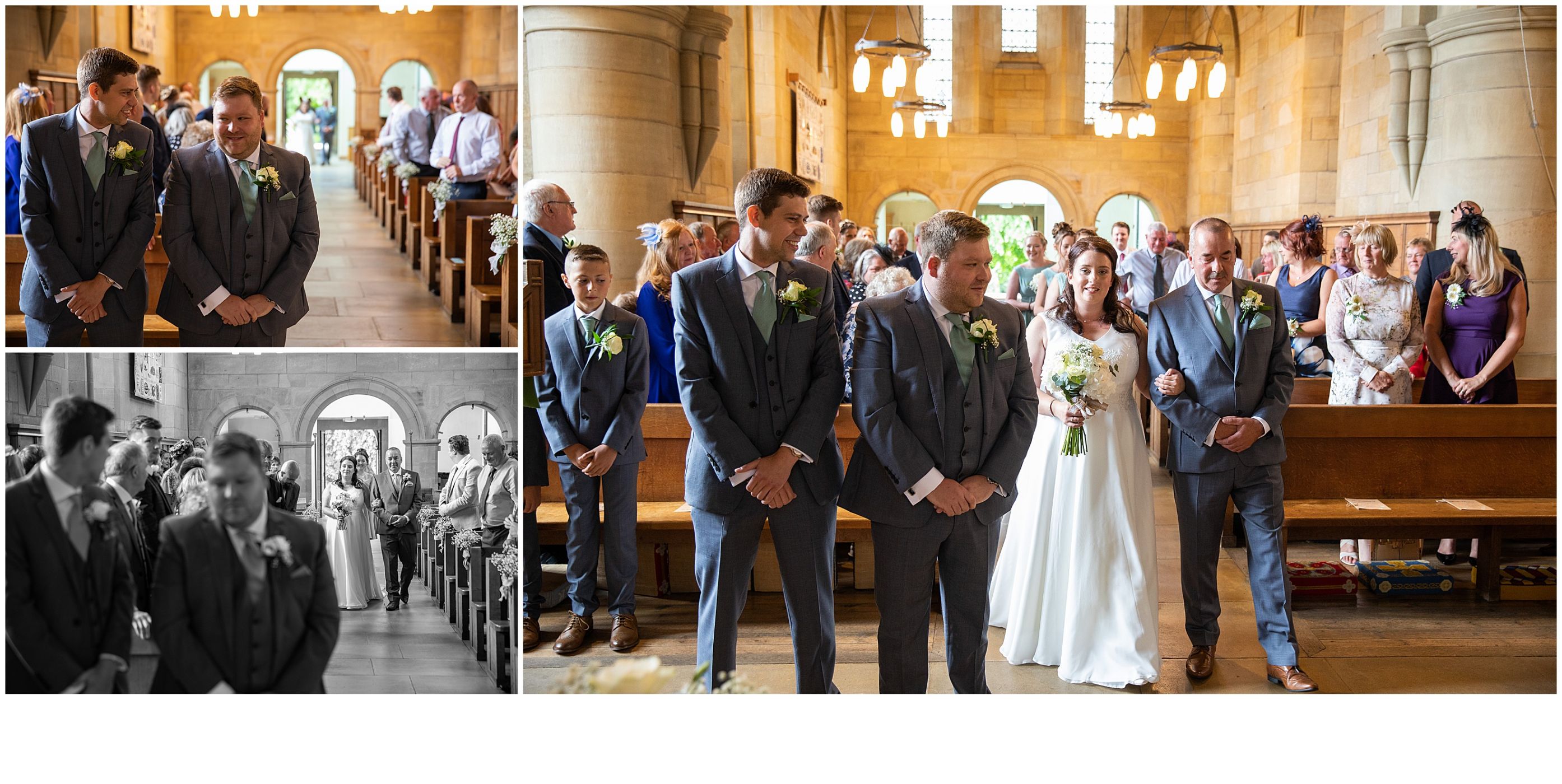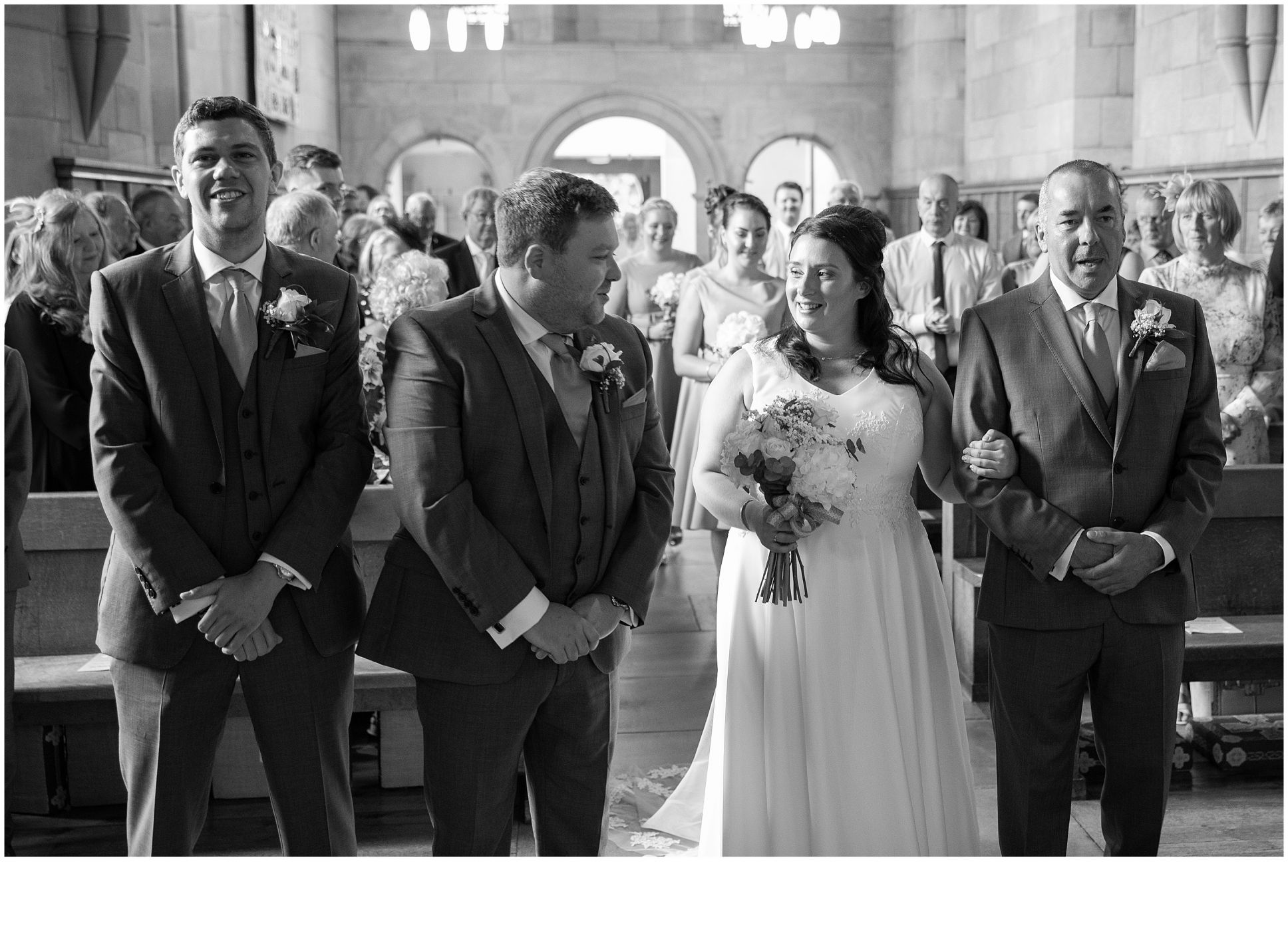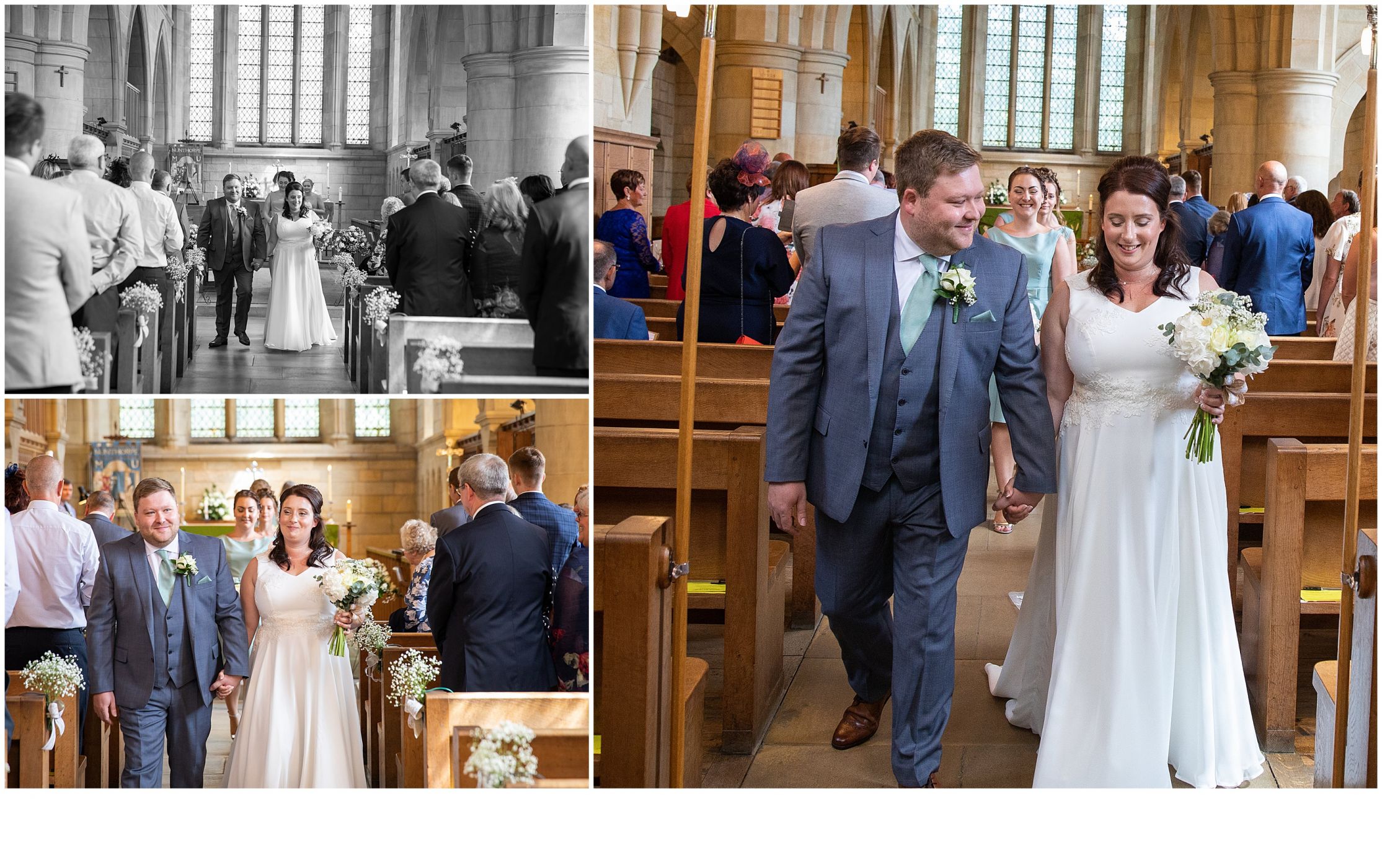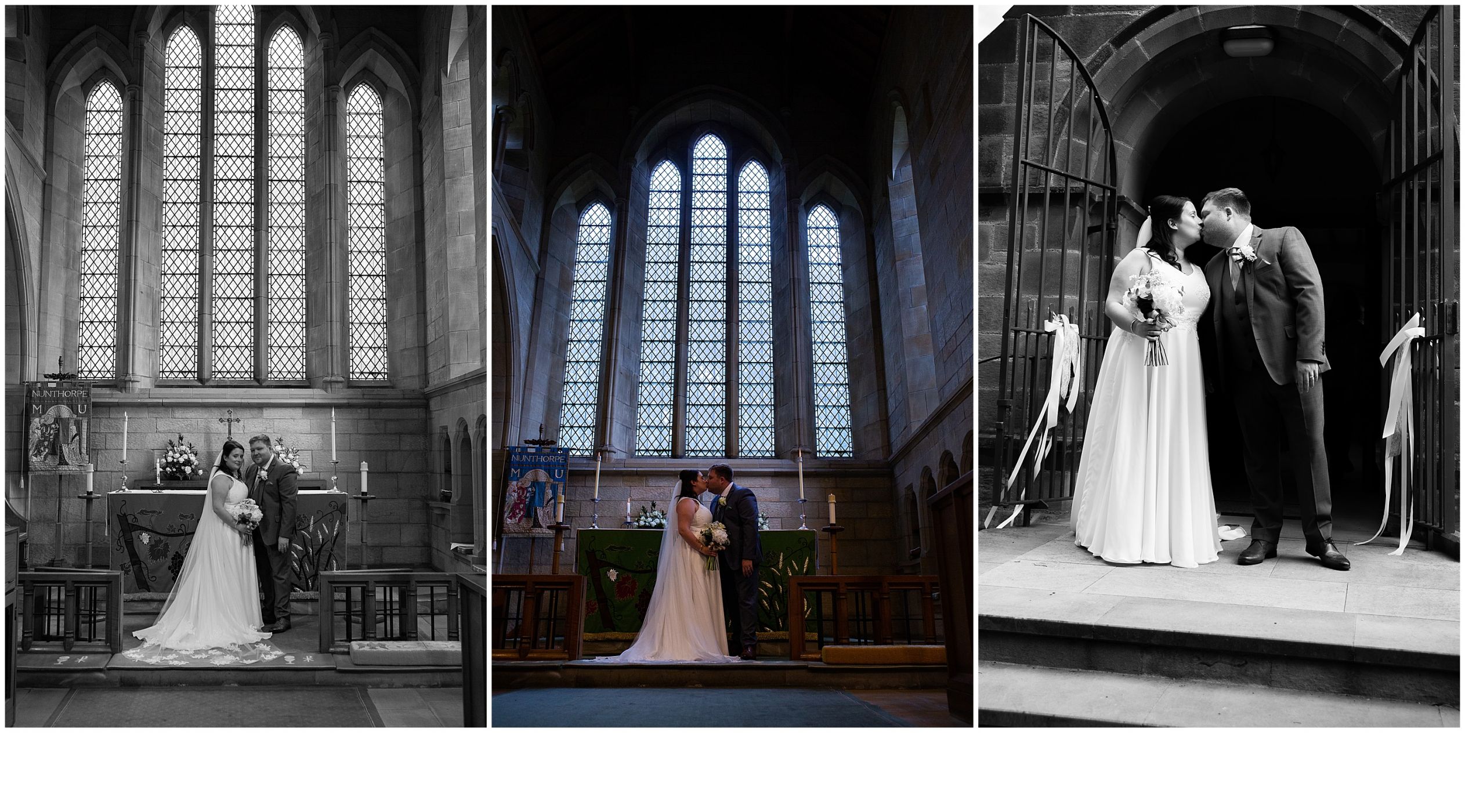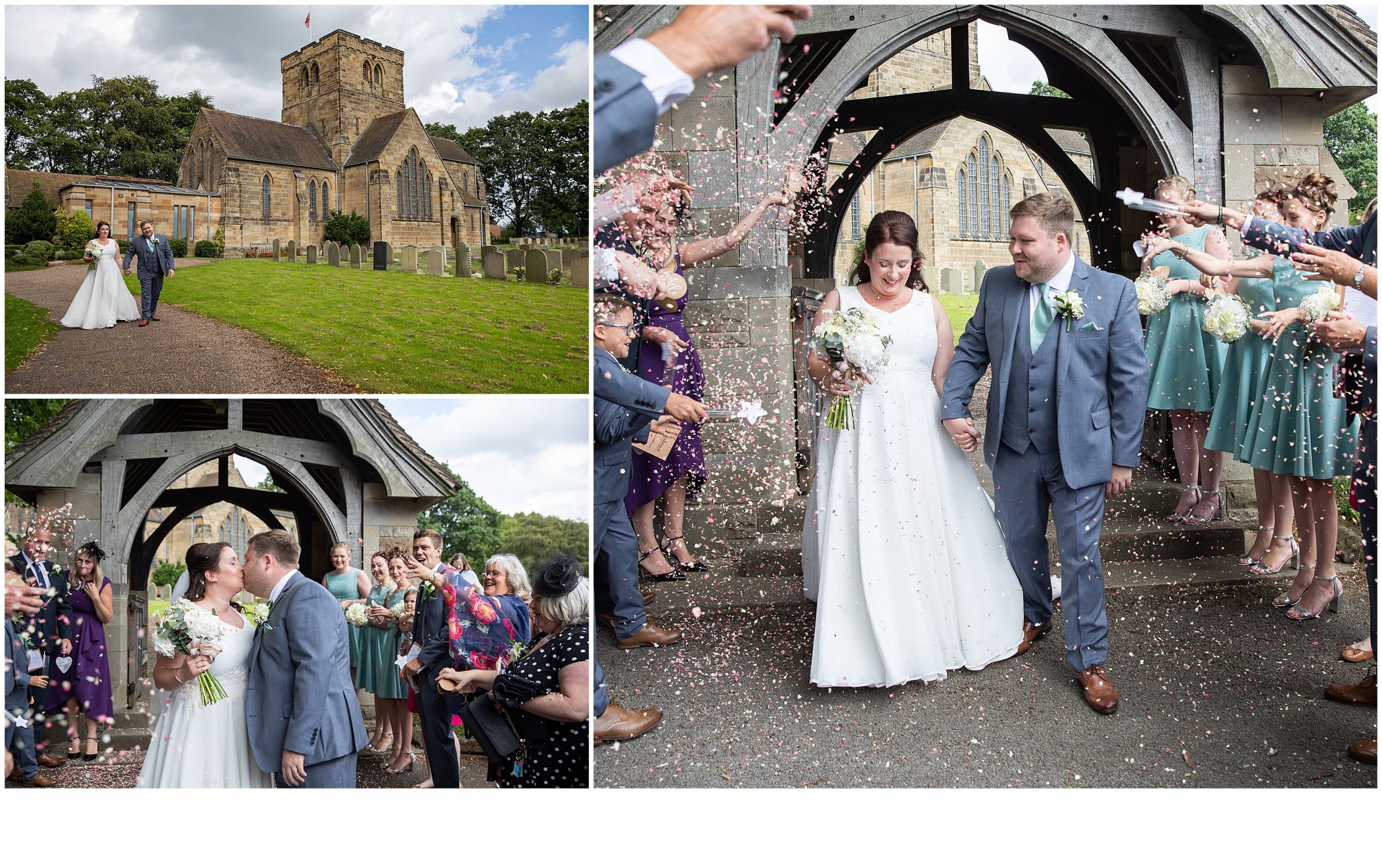 After a heartfelt ceremony, the new Mr and Mrs Robinson left the church to Simon and Garfunkles timeless classic song of the same name with guests singing "and Here's to you Mrs Robinson" while they walked down the aisle. Outside, the newly weds were covered in a shower of confetti. The landscape around St Mary's church provided a wonderful backdrop to the photographs.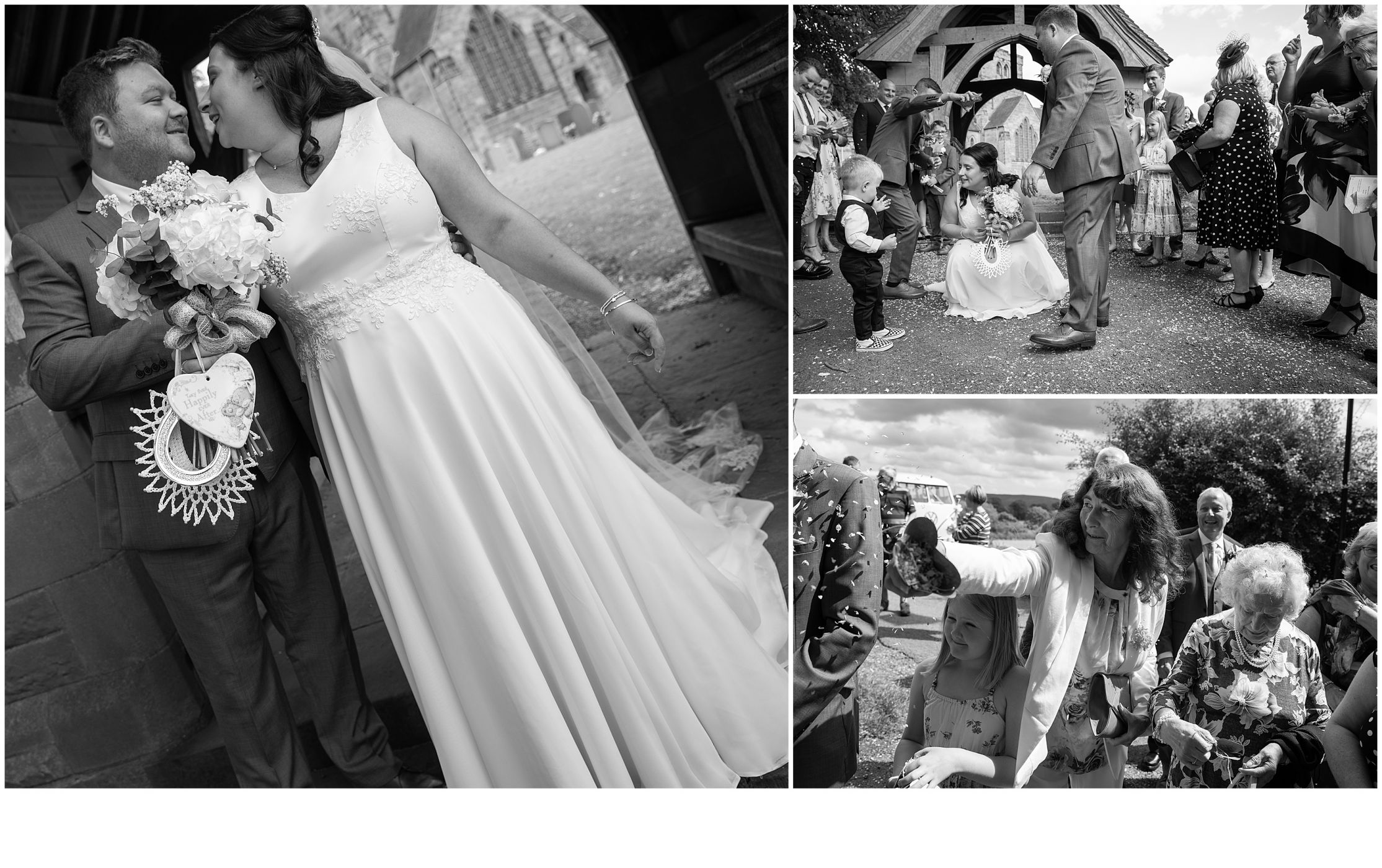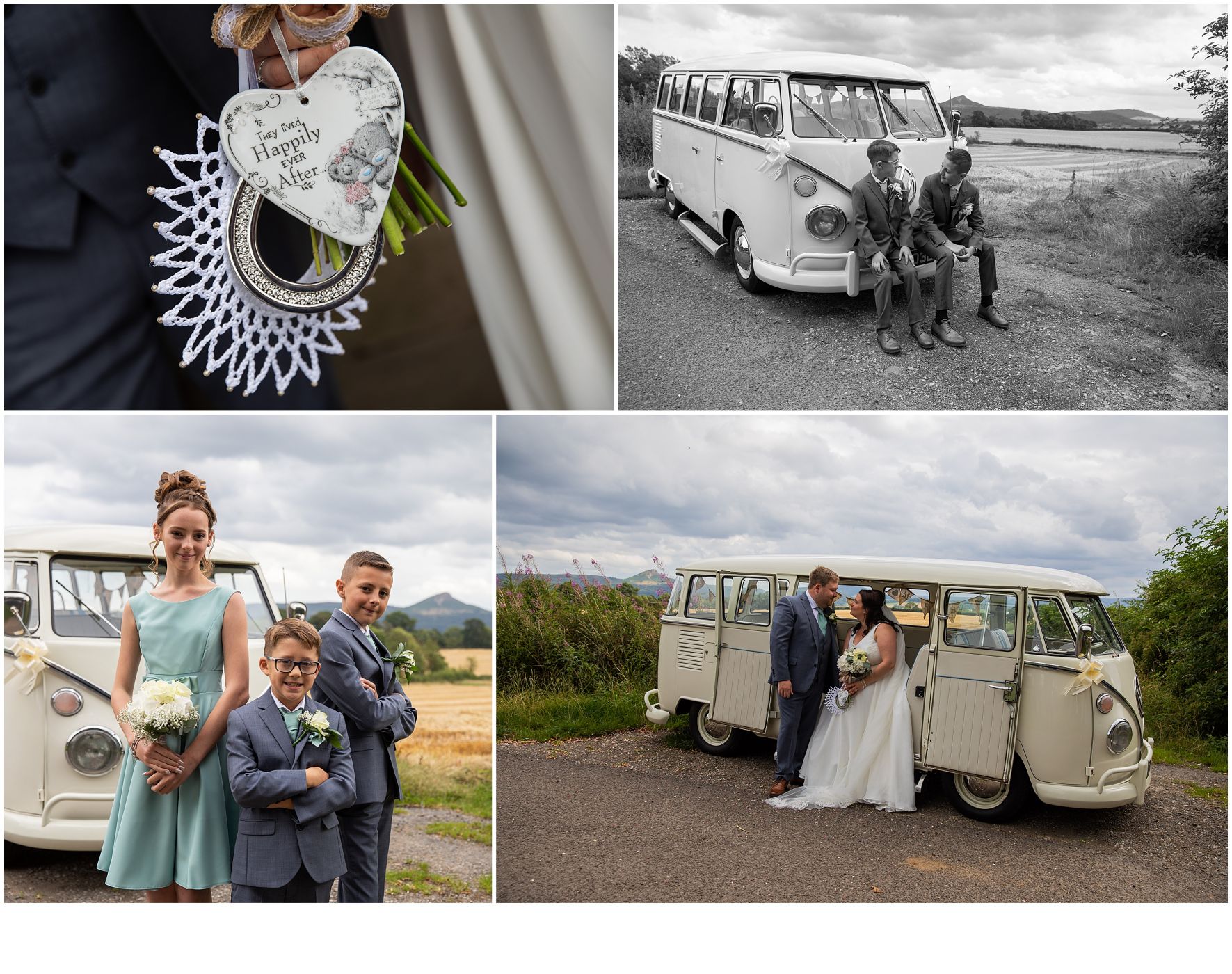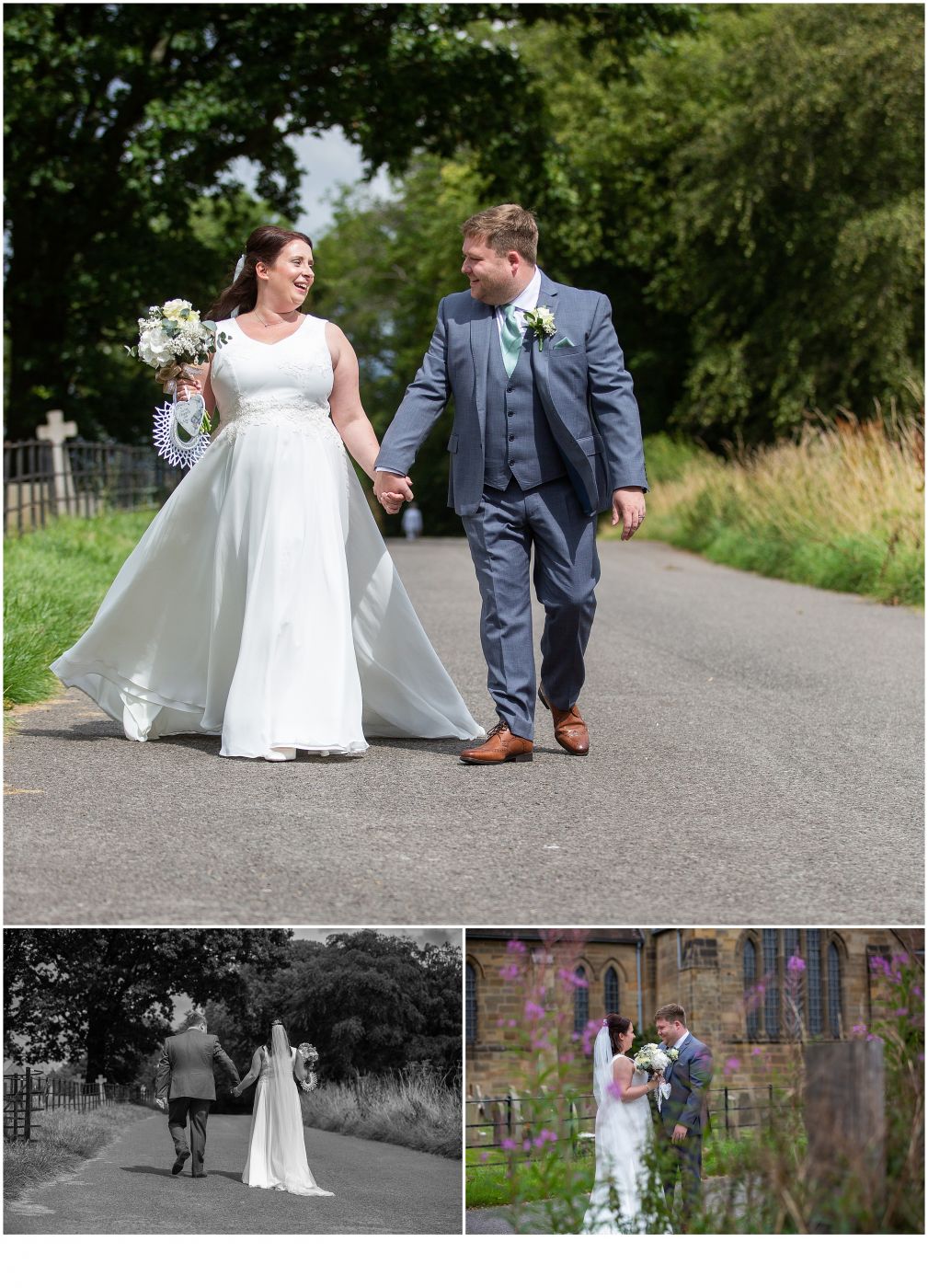 Arriving at Whinstone View, guests enjoyed cocktails and canapes. We spent a few moments shooting group photographs using the shade of the famous willow tree that sits right in the heart of the Whinstone View grounds.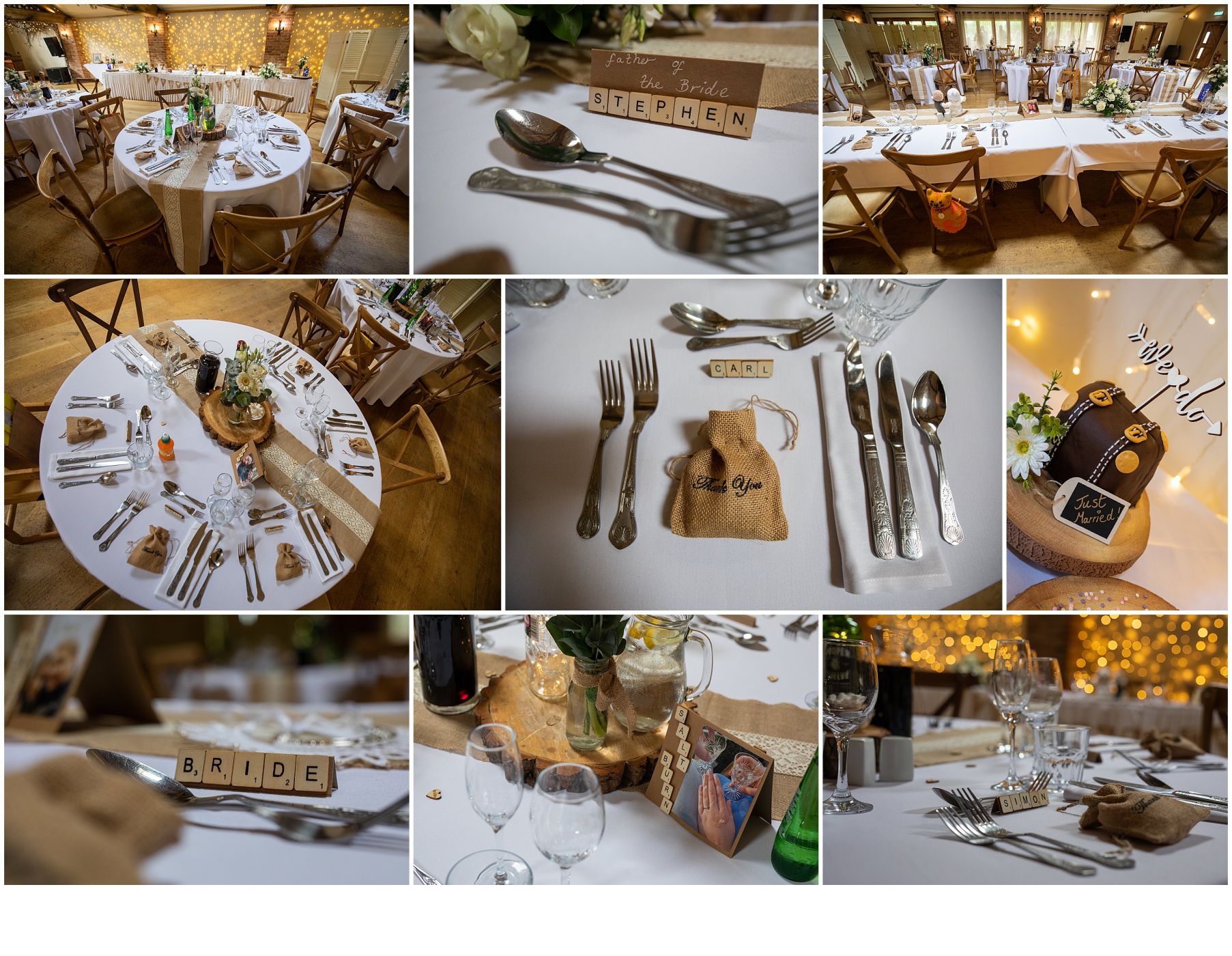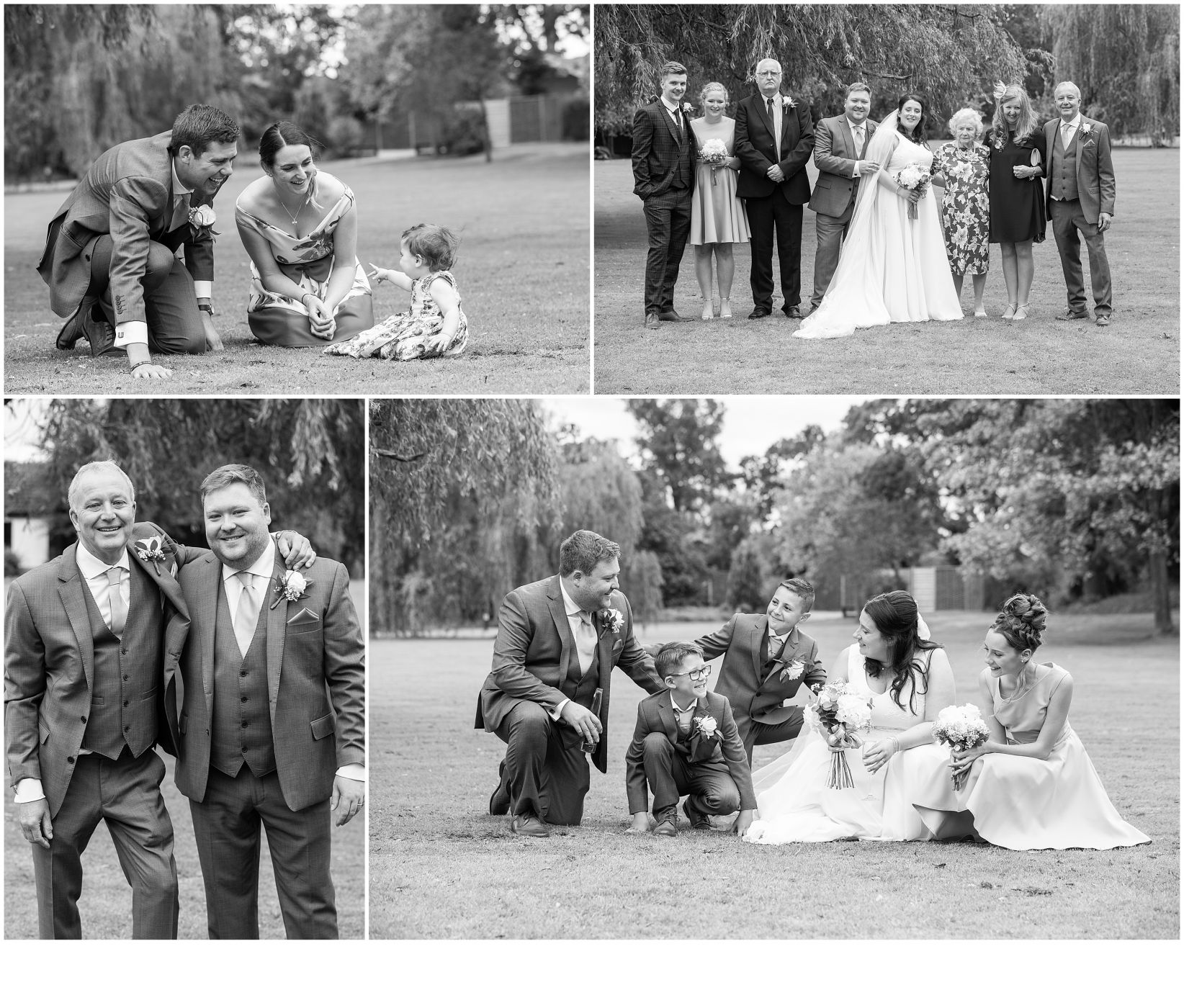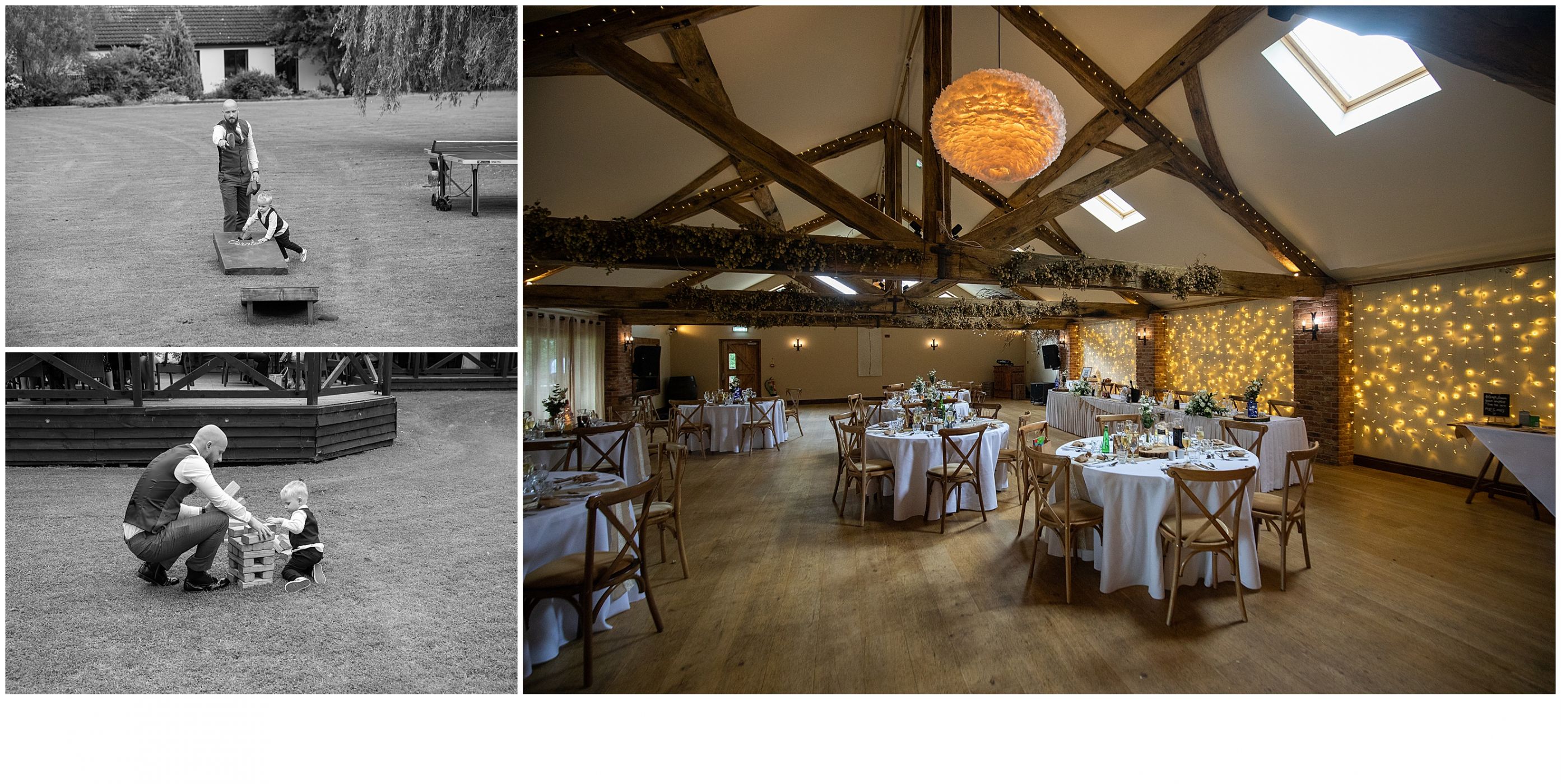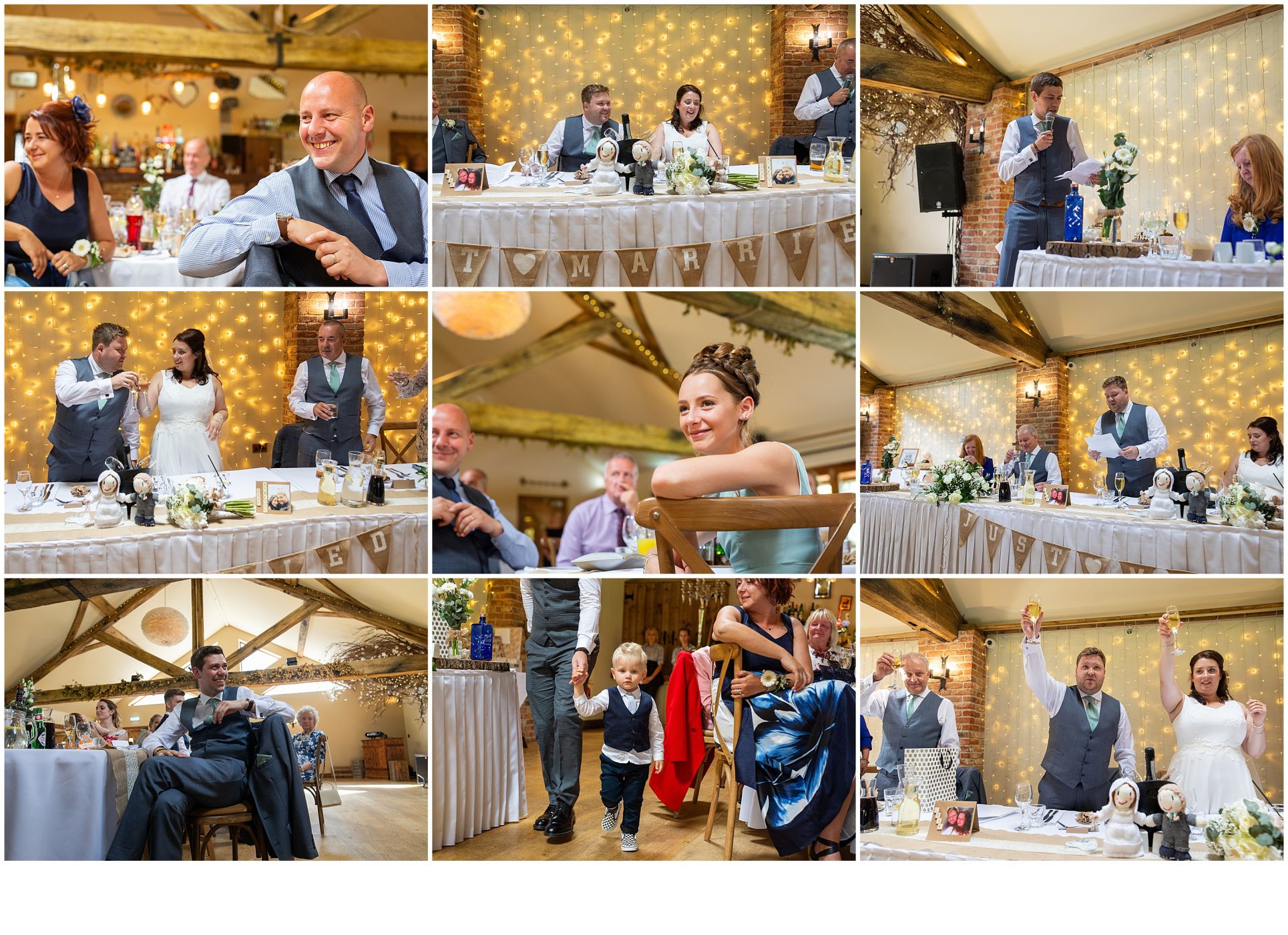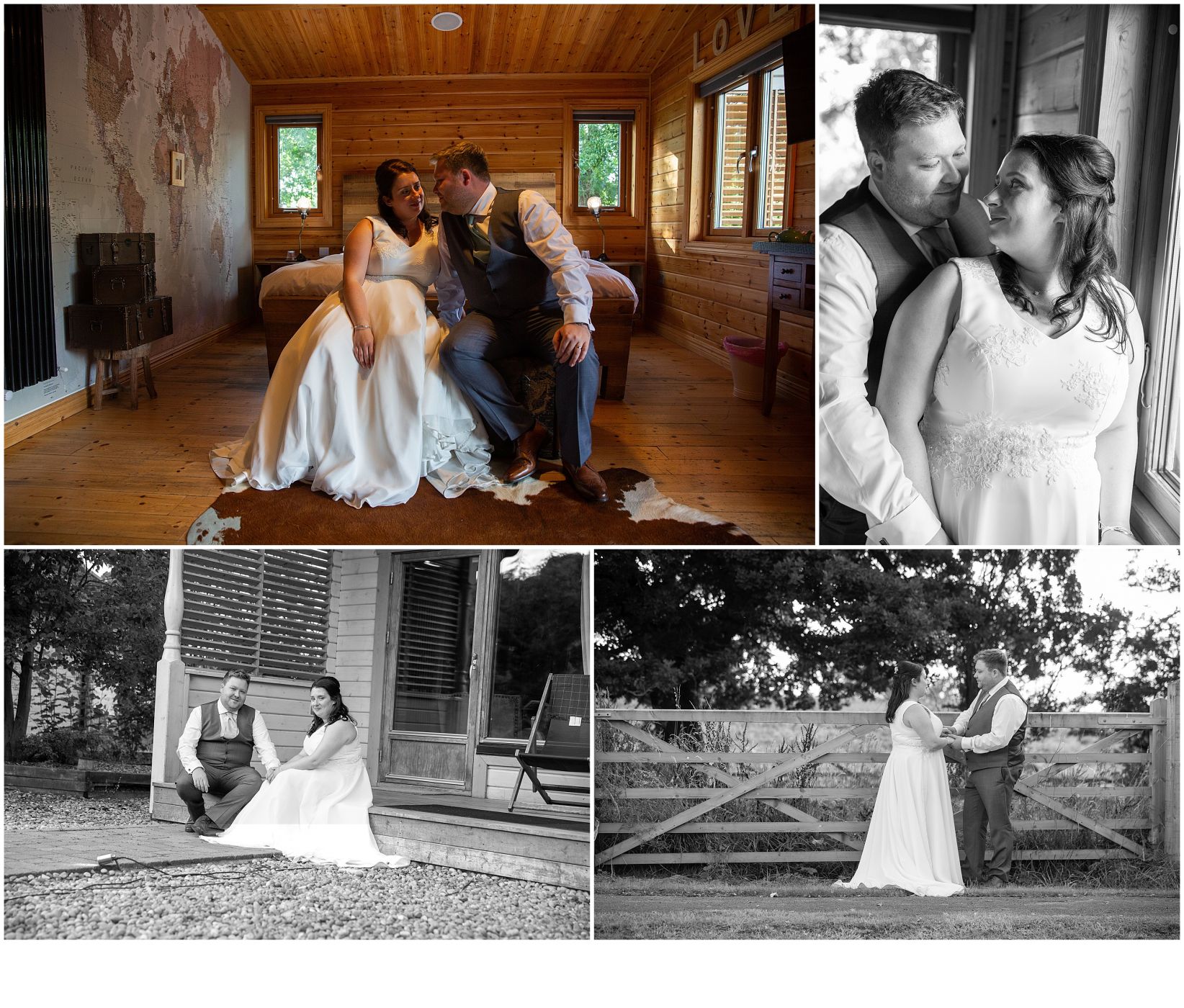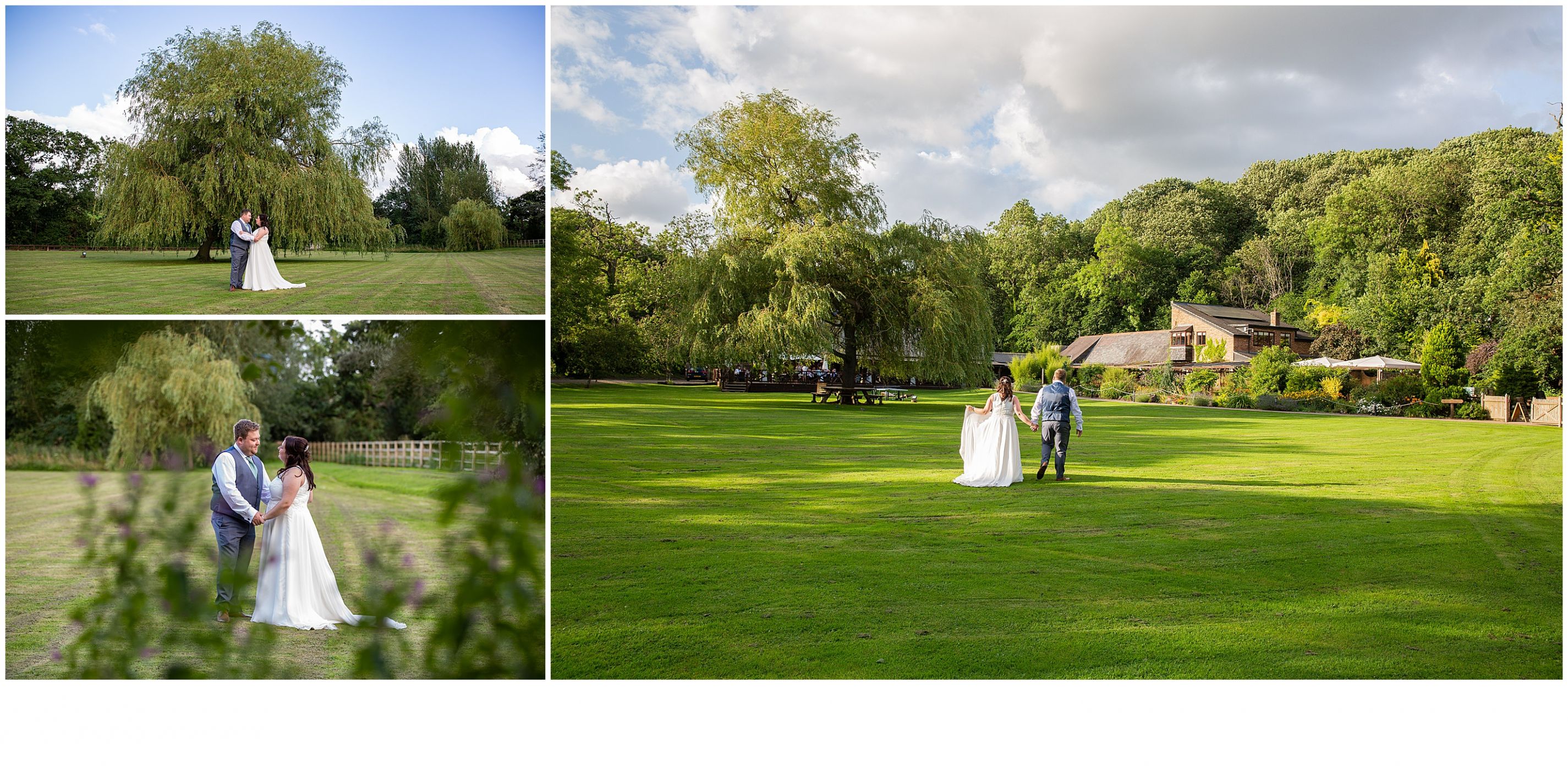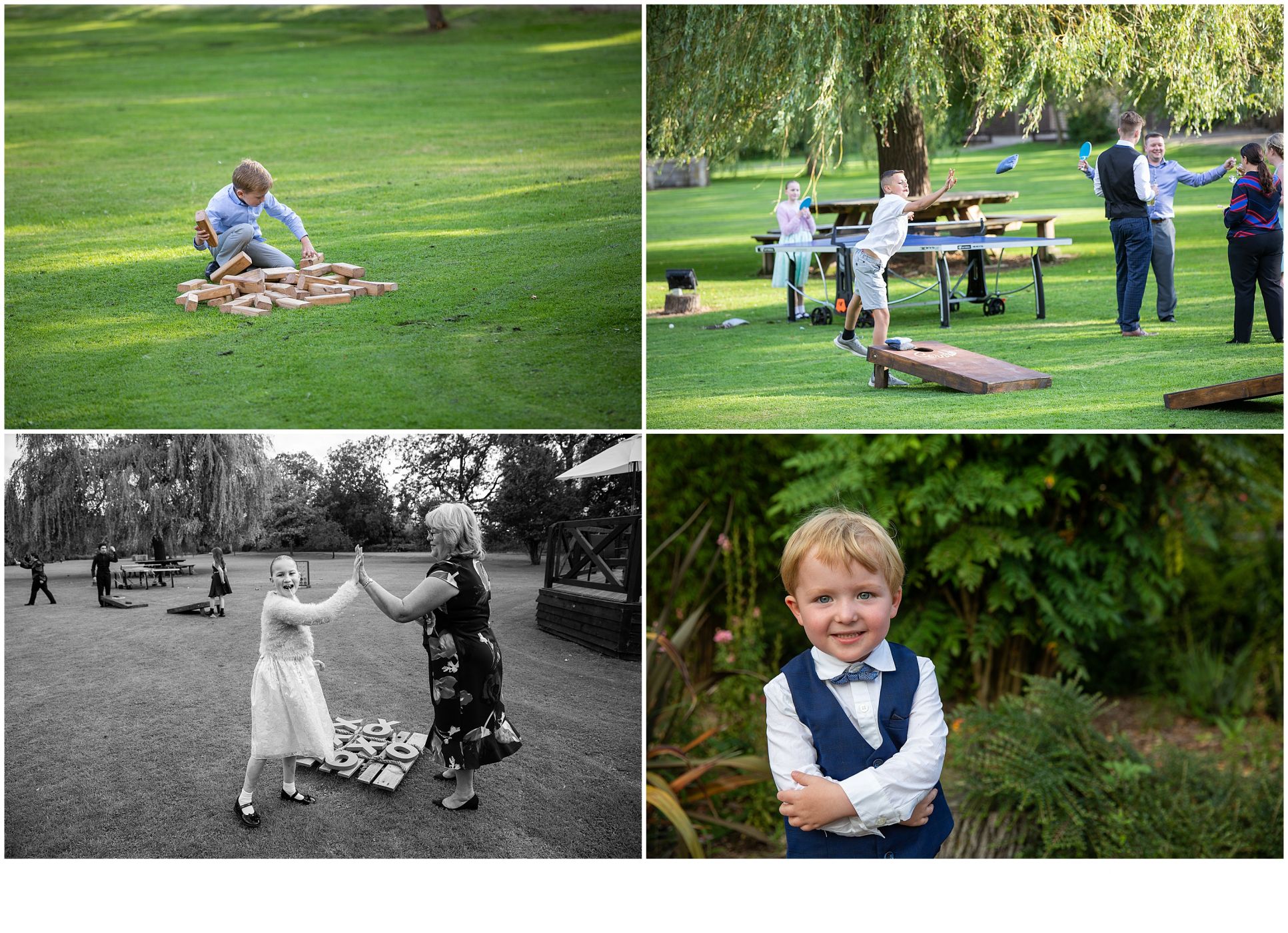 Many of the photographs that I shoot during a wedding day are taken in a candid style. My preferred way of shooting is to mix documentary style photographs with traditional wedding images. I feel that this offers the best of both worlds, capturing unique moments whilst also understanding the need to direct beautiful portraits.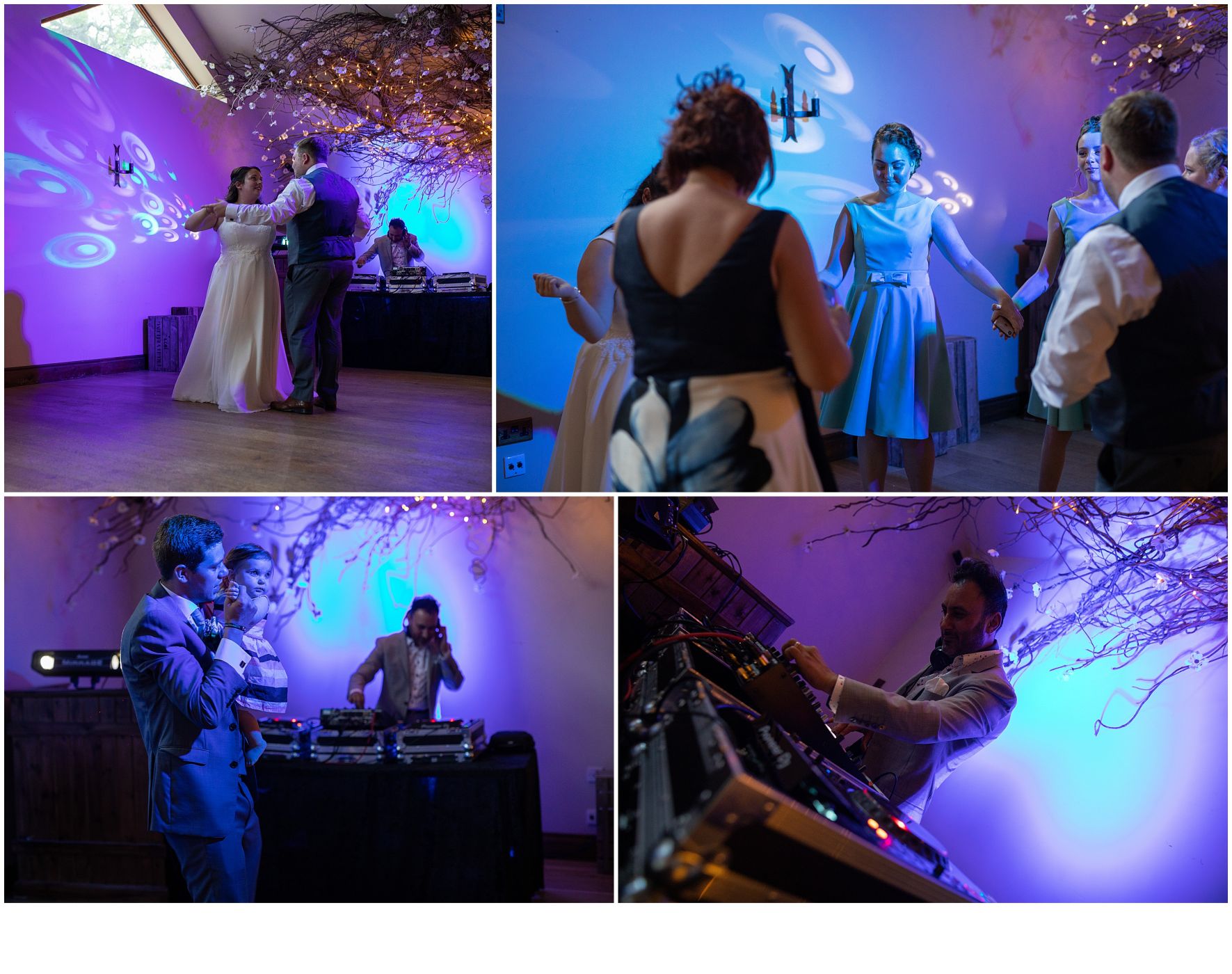 The evening party was masterfully DJ'd by Rayees Rashid, spinning a great selection of tunes on his pioneer decks. It was great to hear a high quality DJ in action and the music was excellent! I left the guys partying the nught away on the dancefloor and headed home, happy in the knowledge that my memory cards were full to the brim with many special memories from a brilliant day.
Huge congratulations to Mr and Mrs Robinson, our first meeting right through to the end of the wedding day has been a real pleasure. They're a perfectly suited couple who are sure to have many happy years in front of them.