Hayley and Sam - Yorkshire Wedding Barn, March 2022
Posted on 23rd March, 2022
Hayley and Sam married at the Yorkshire Wedding Barn on a windswept March day. I always love shooting at this fabulous venue, it's a real classy place set amongst the beautiful Yorkshire countryside. From the moment we arrived, Michael(my videographer colleague) and I knew that we were in for a brilliant day. The sun was shining and there was a great atmosphere. The wedding party had stayed over the night before and despite a few sore heads, they were all massively looking forward to the day. There was definitely an air of excitement with lots of laughter to capture on our cameras.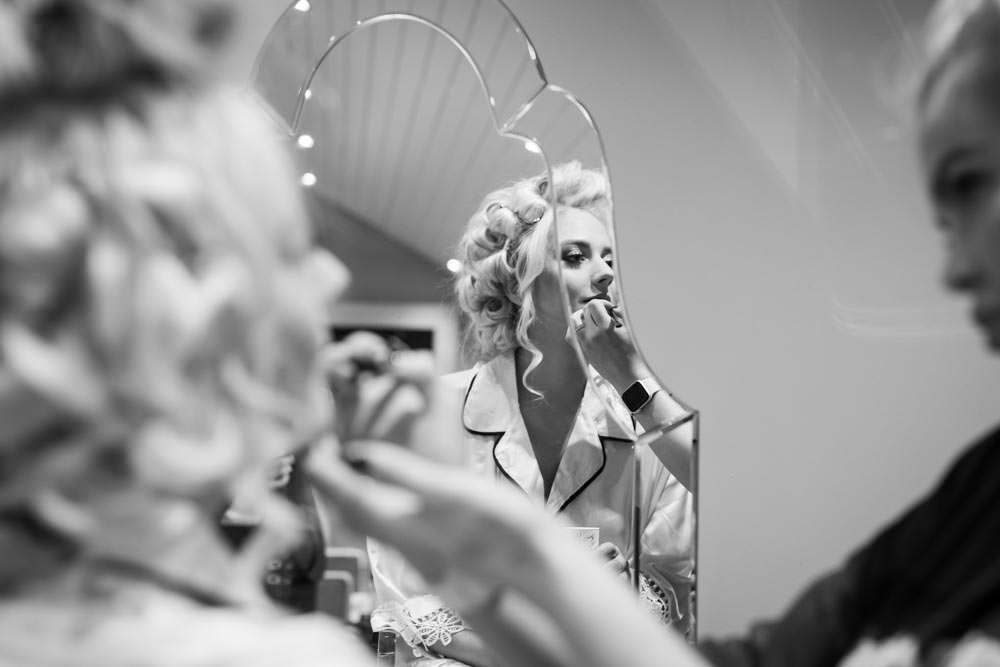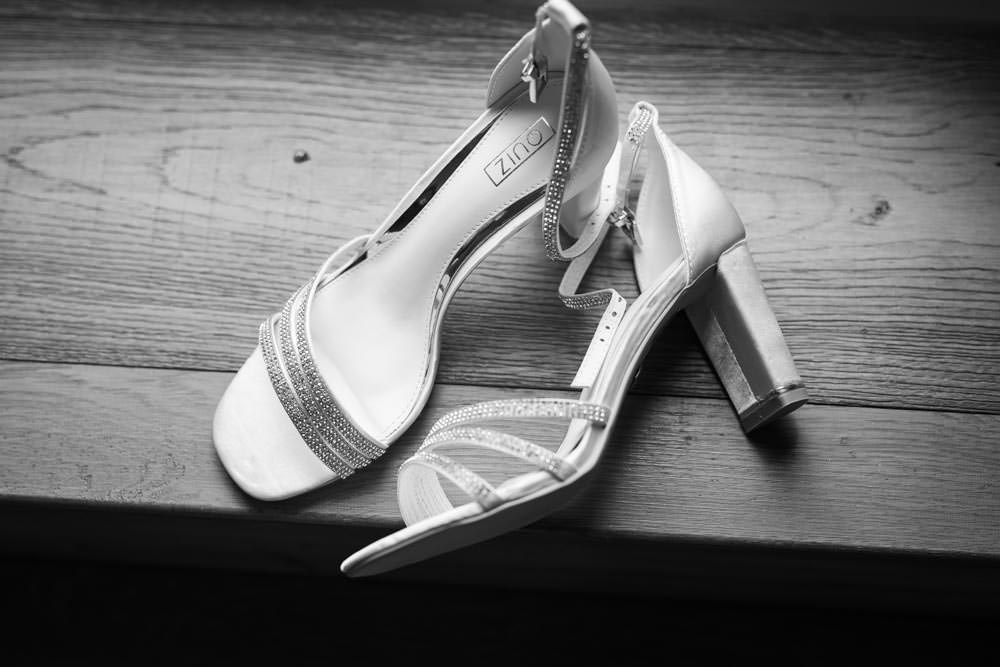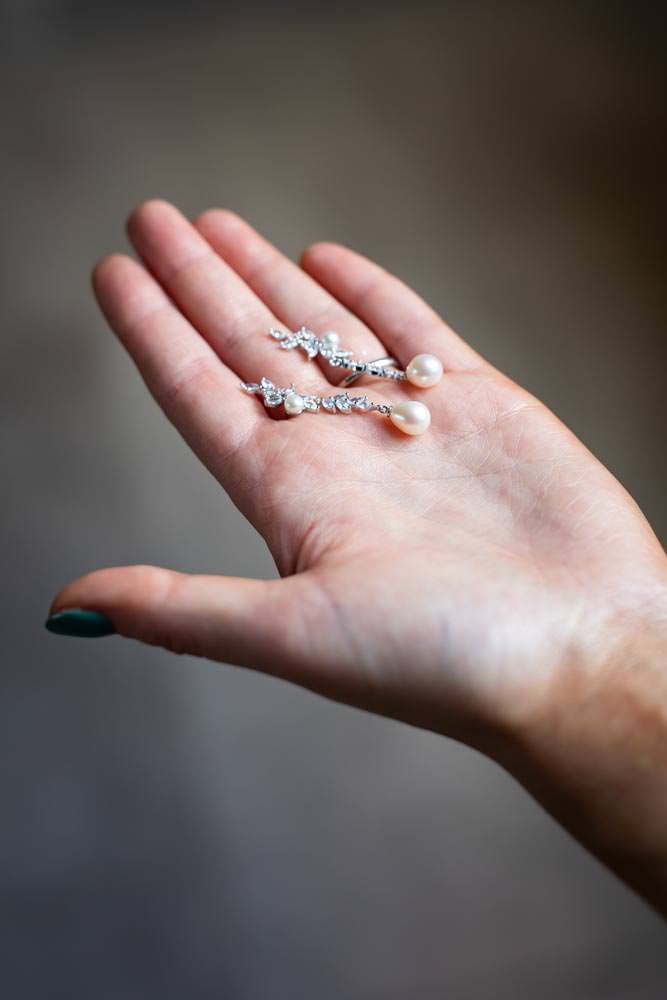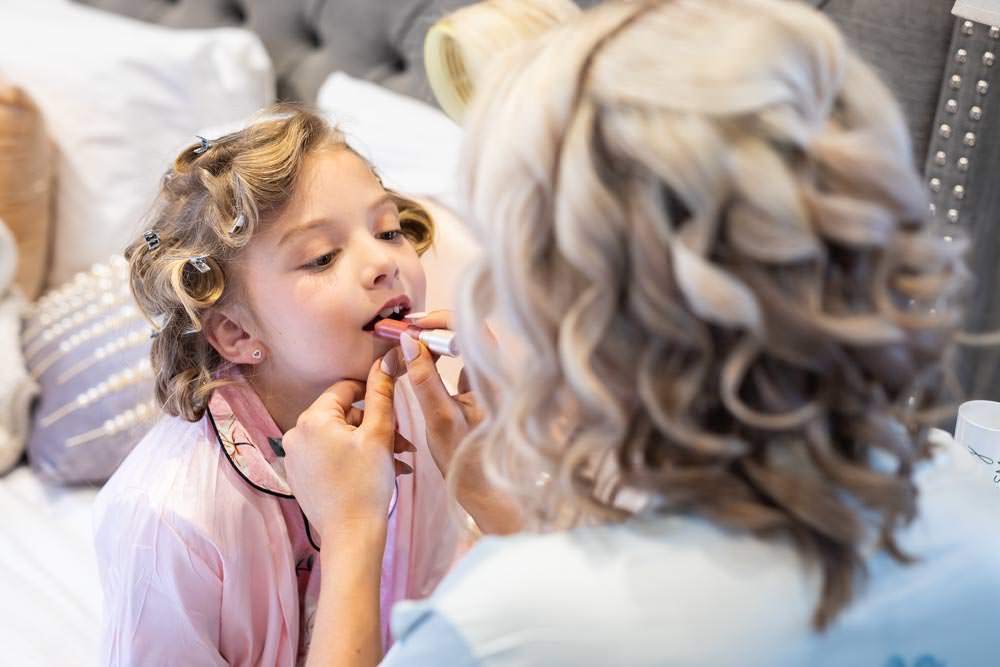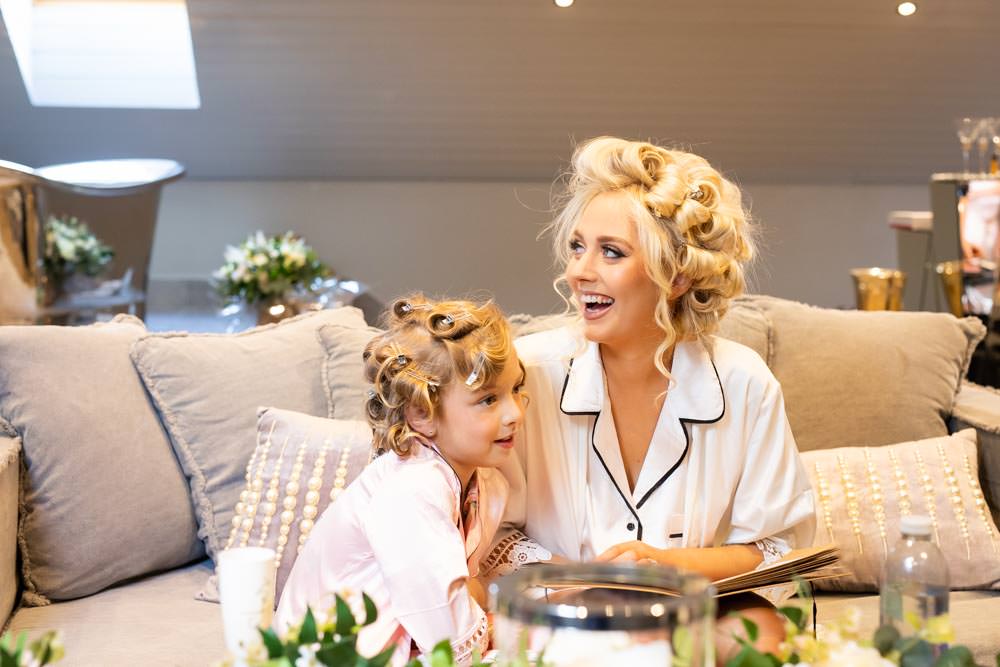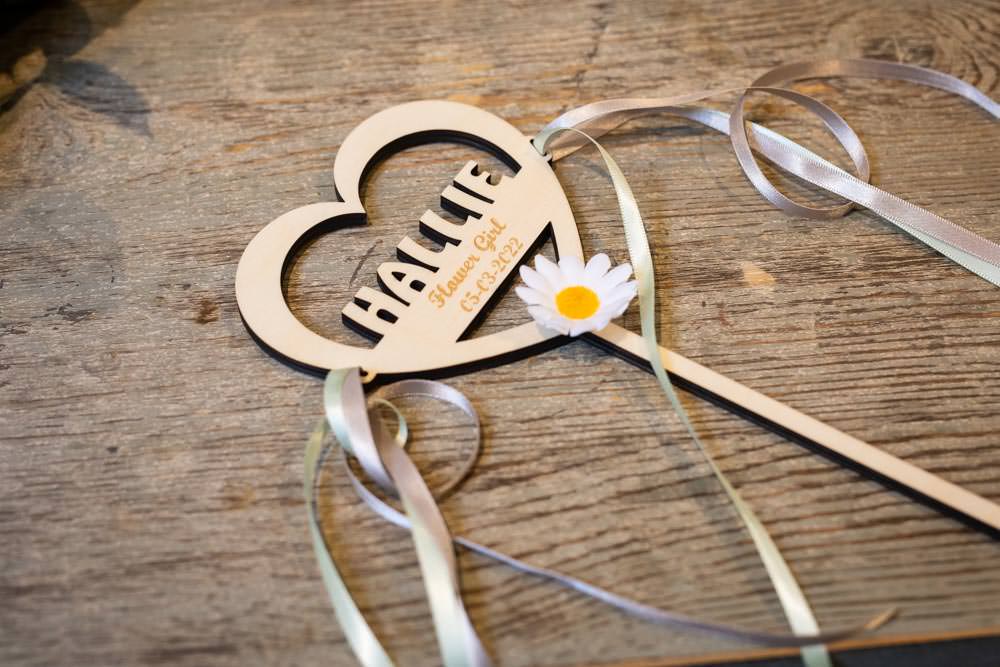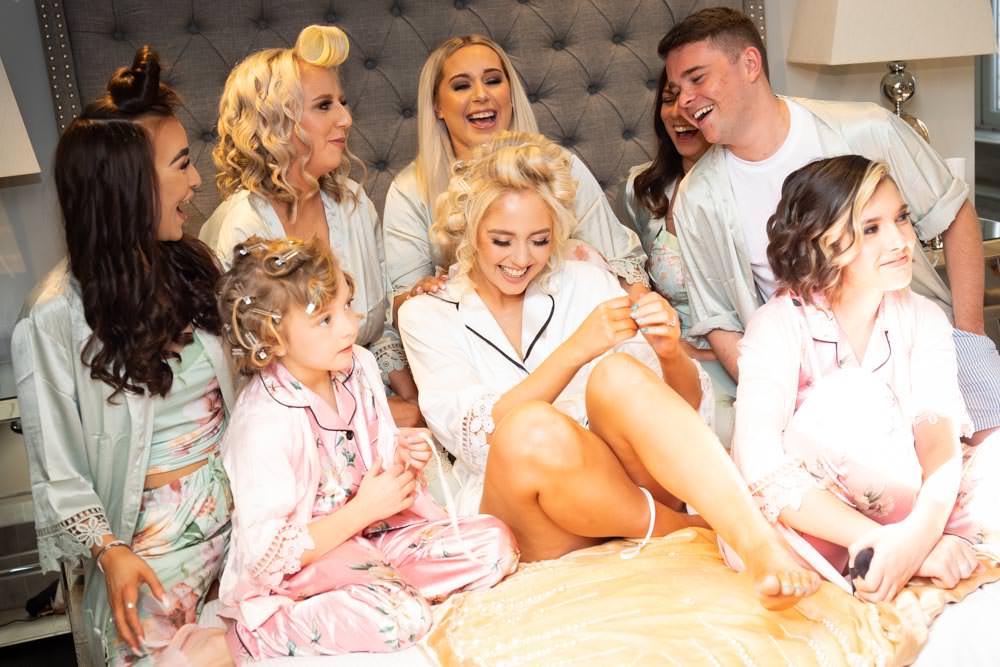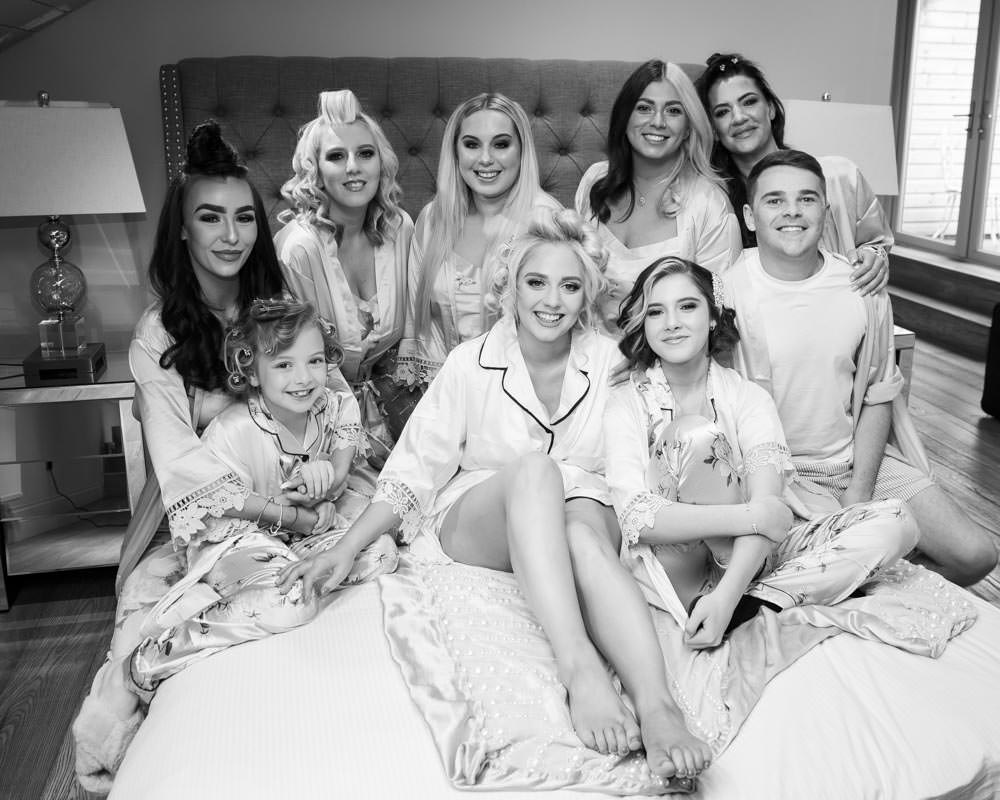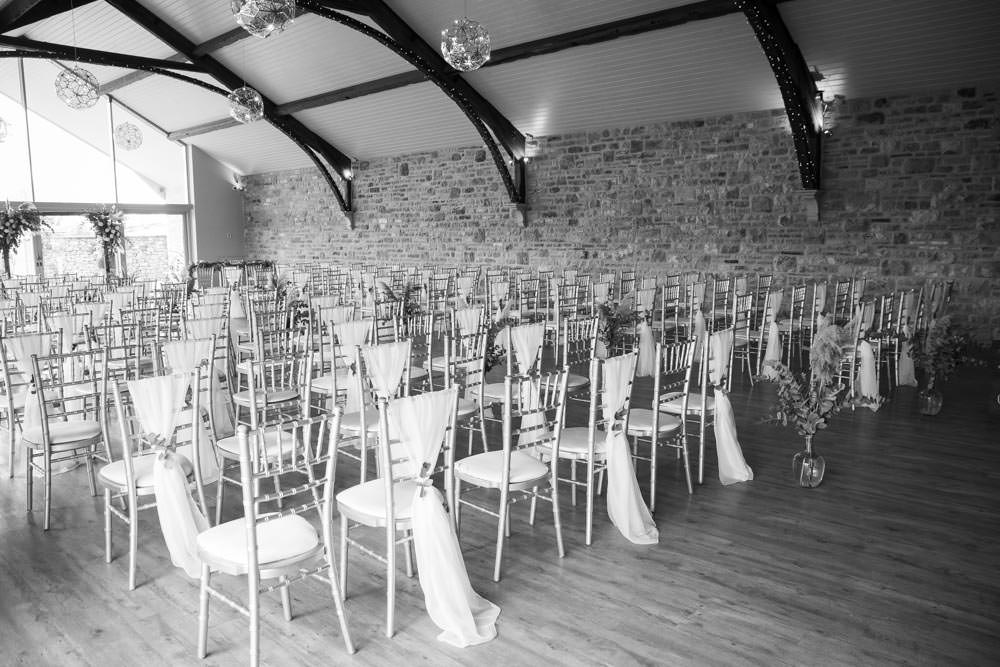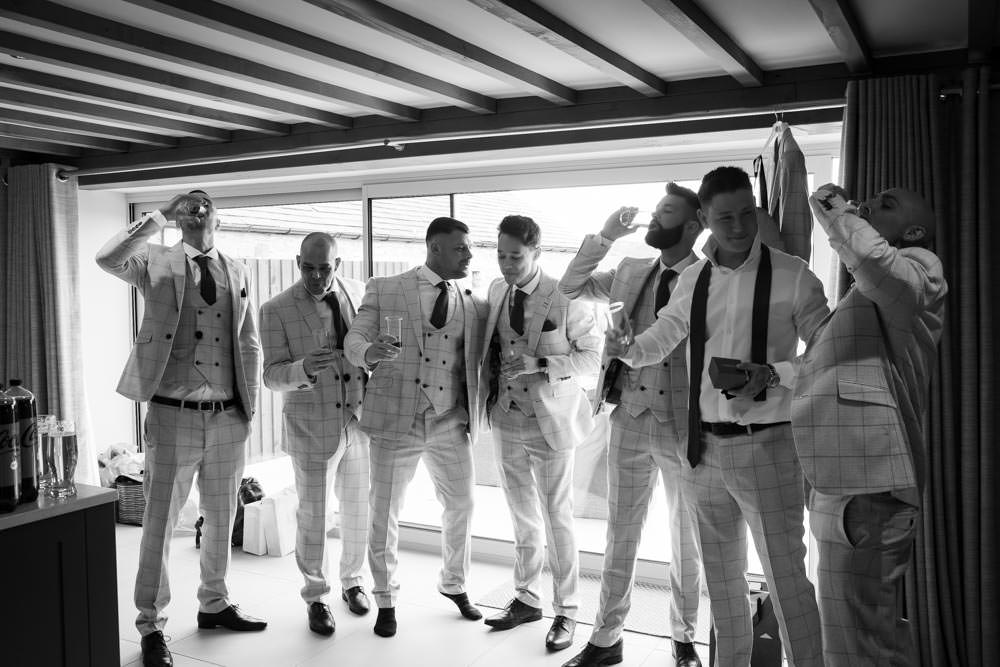 Sam and the Groomsmen were close by, in one of the superb cottages just a stones throw away from the main barn. The boys were all in good spirits ready for a big day ahead.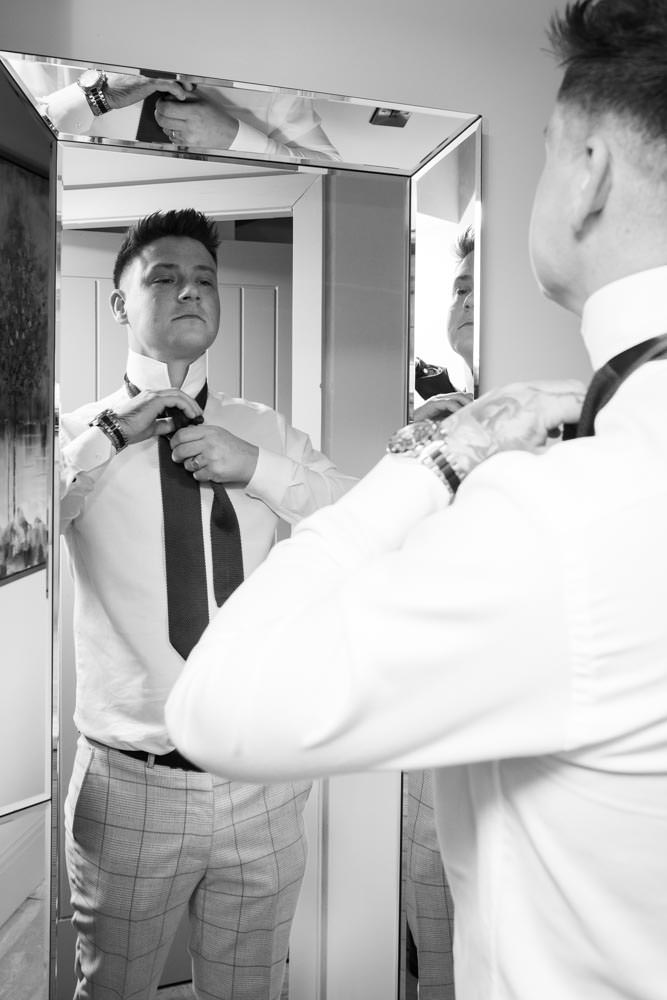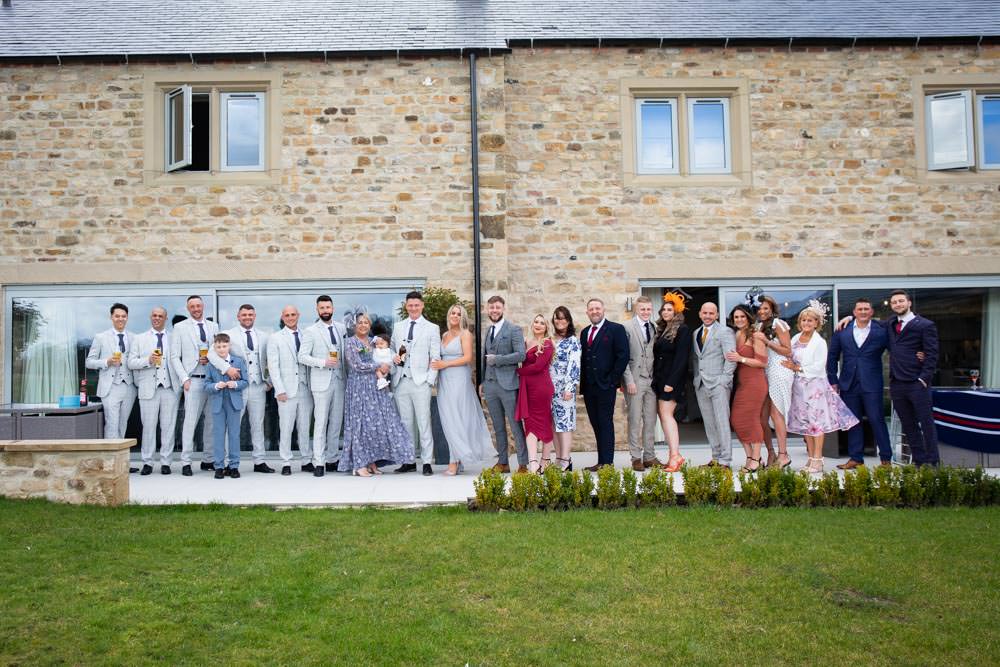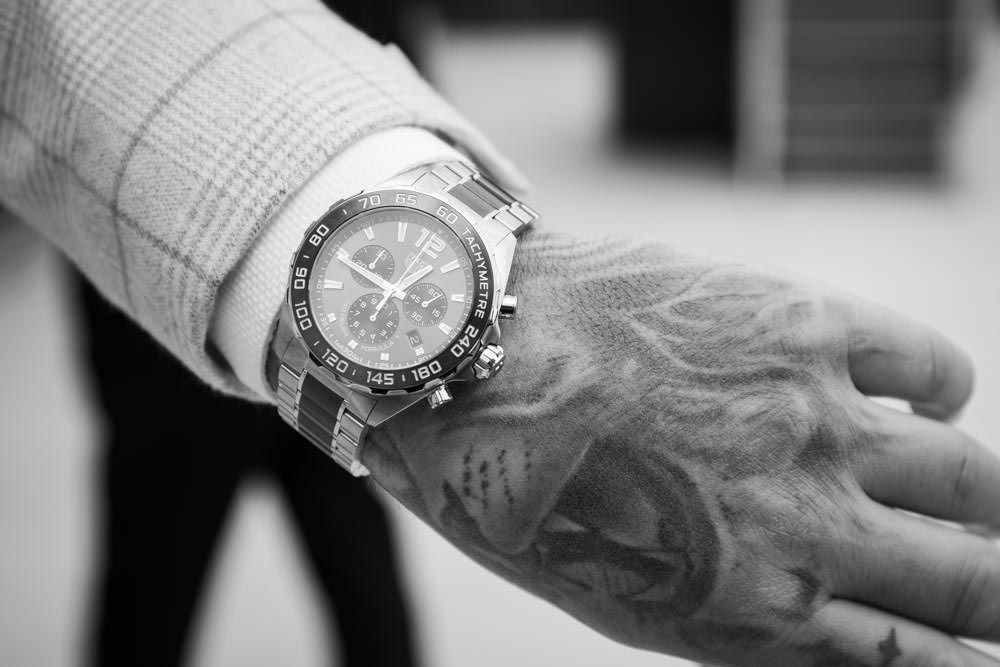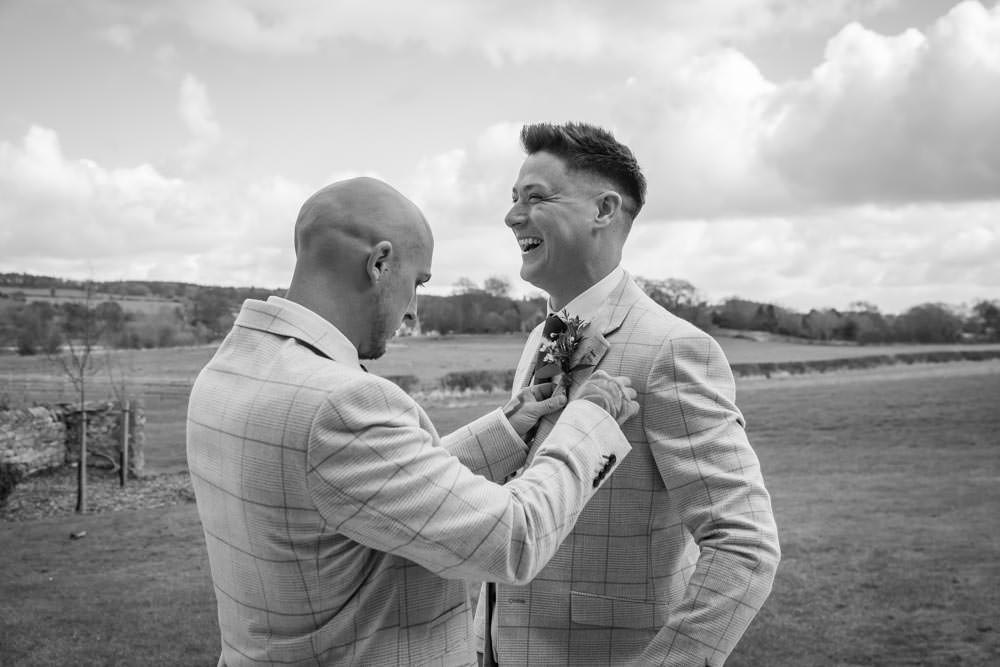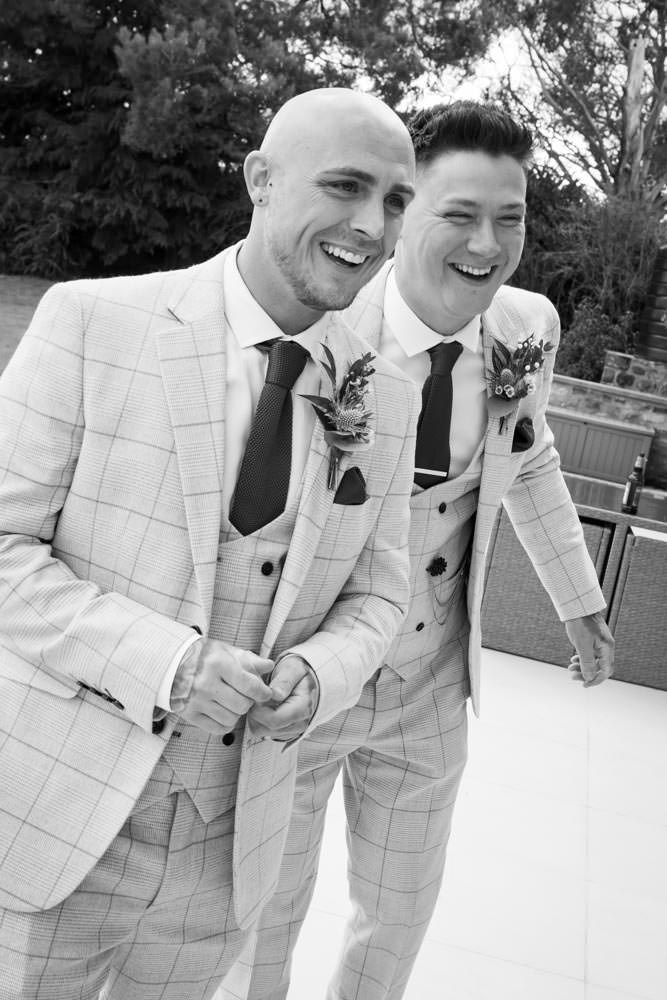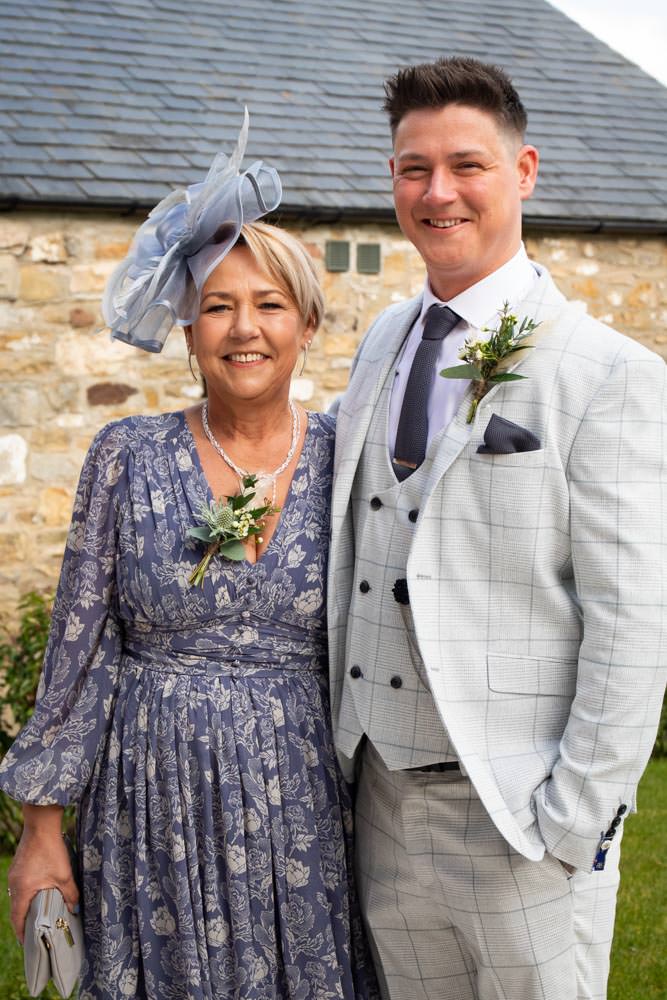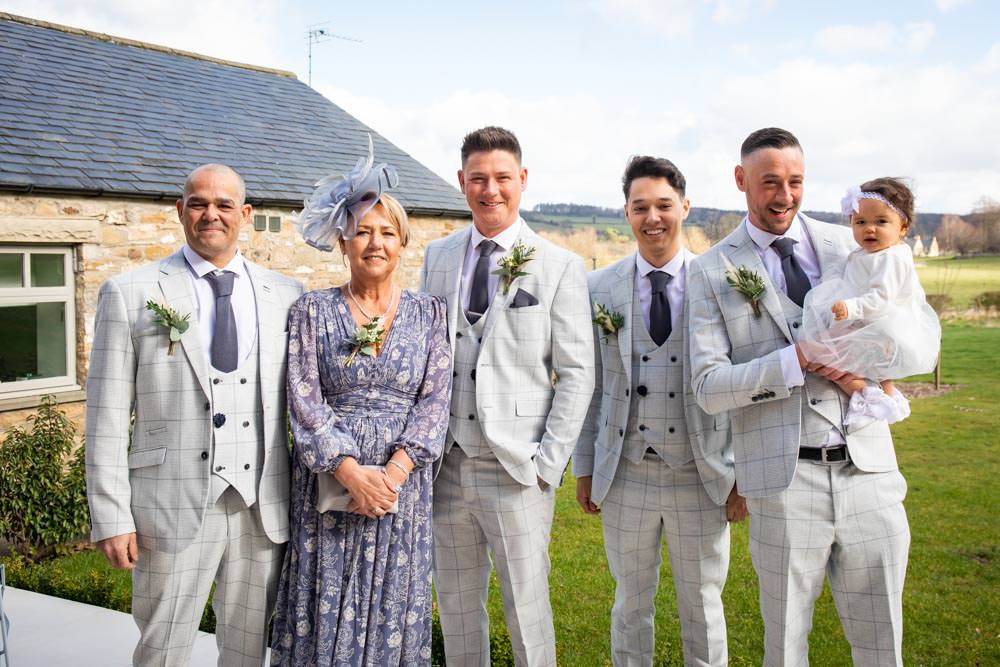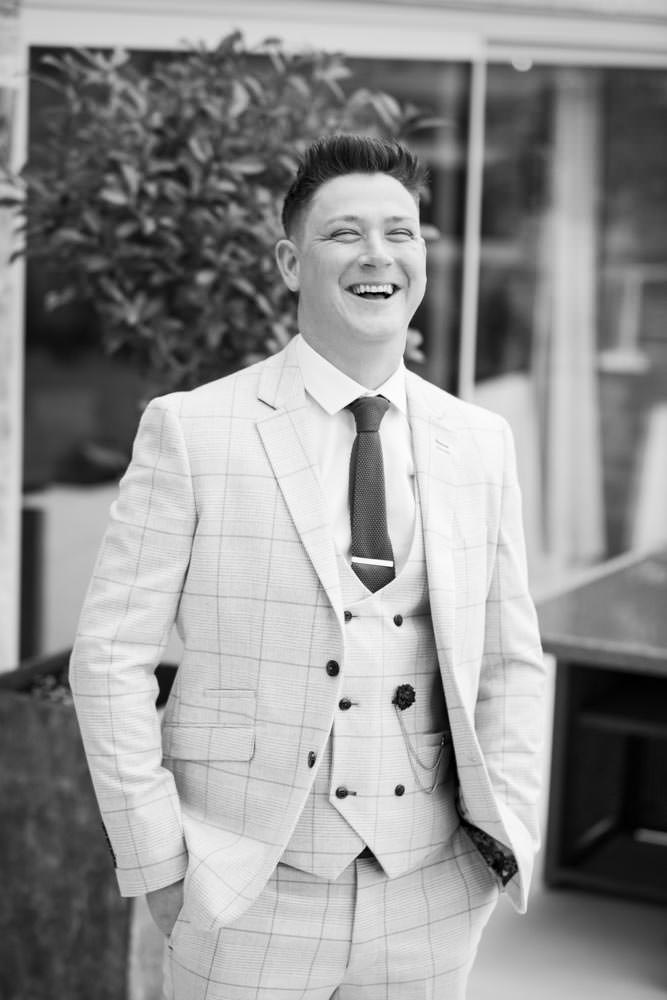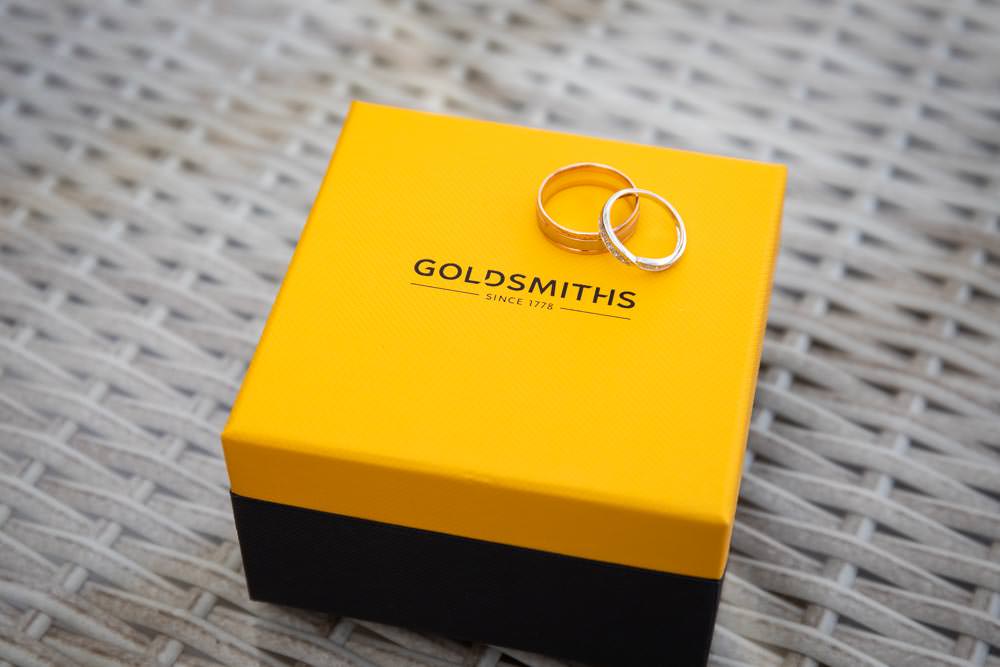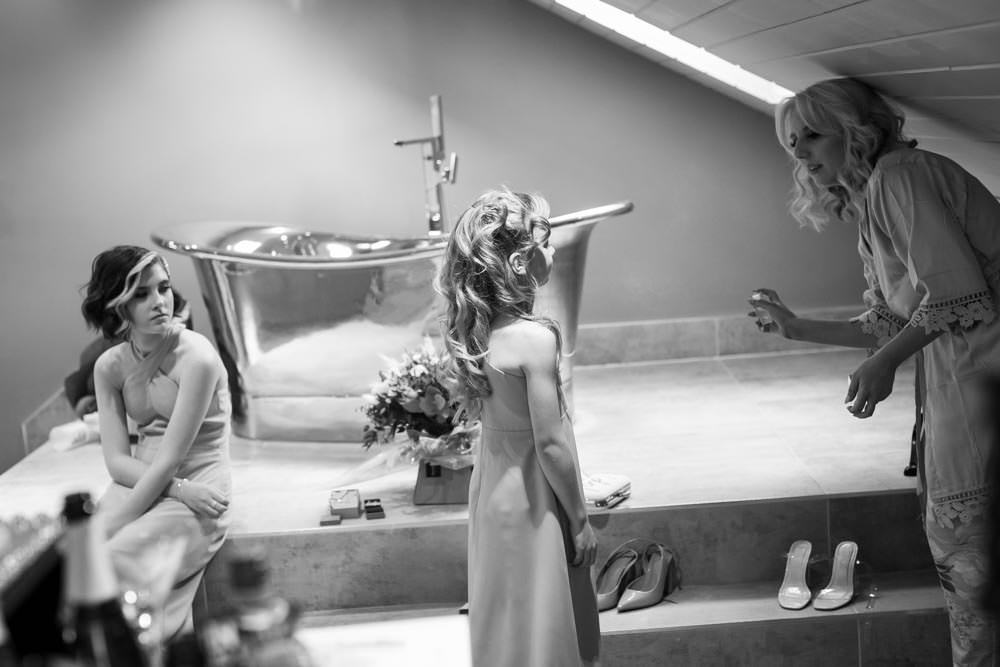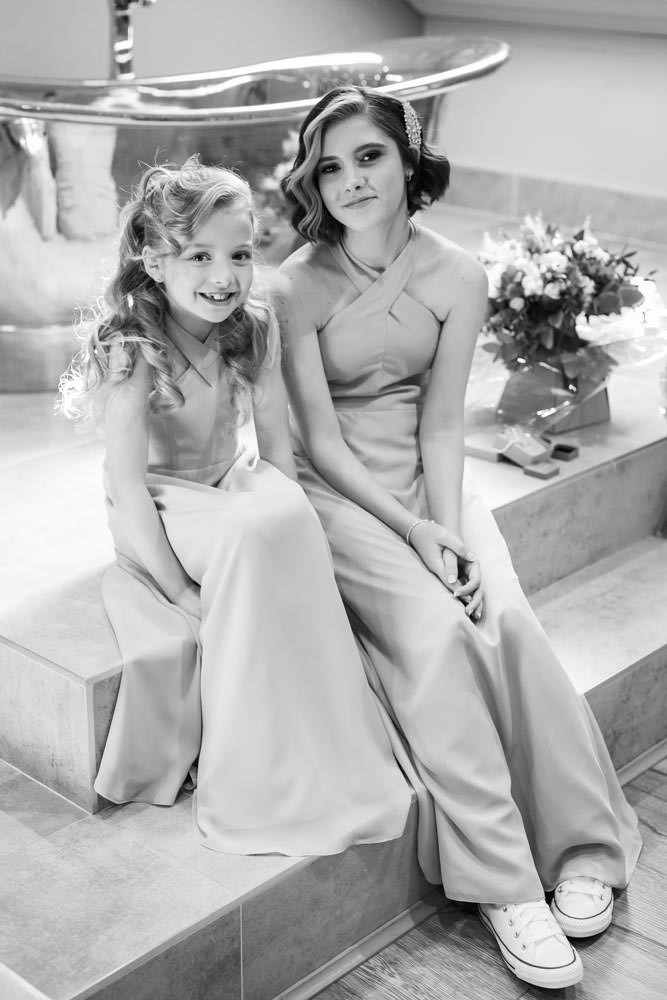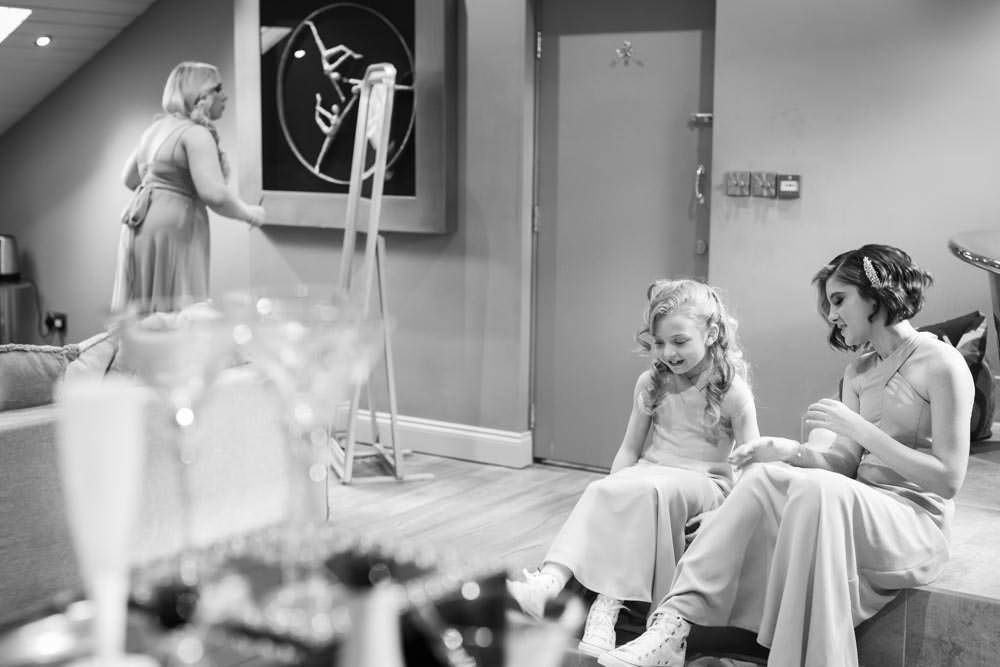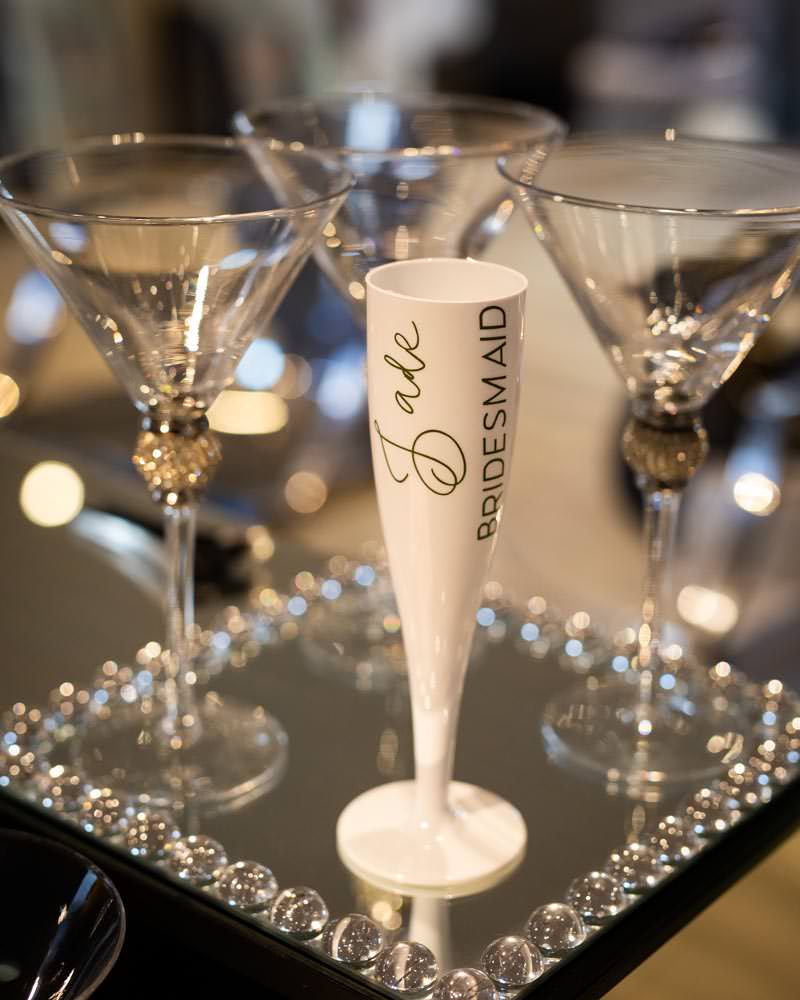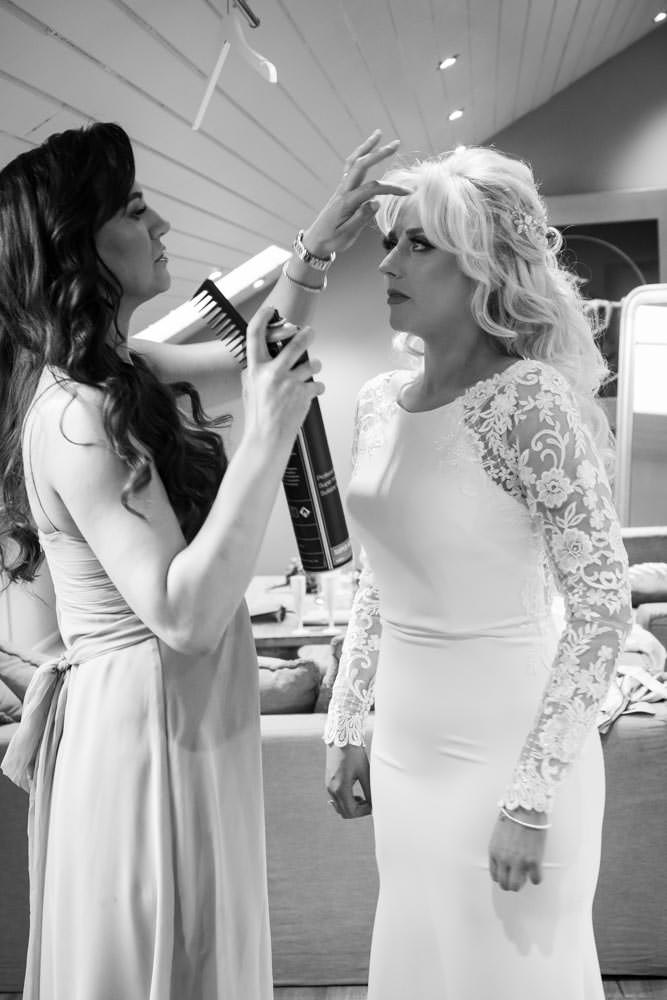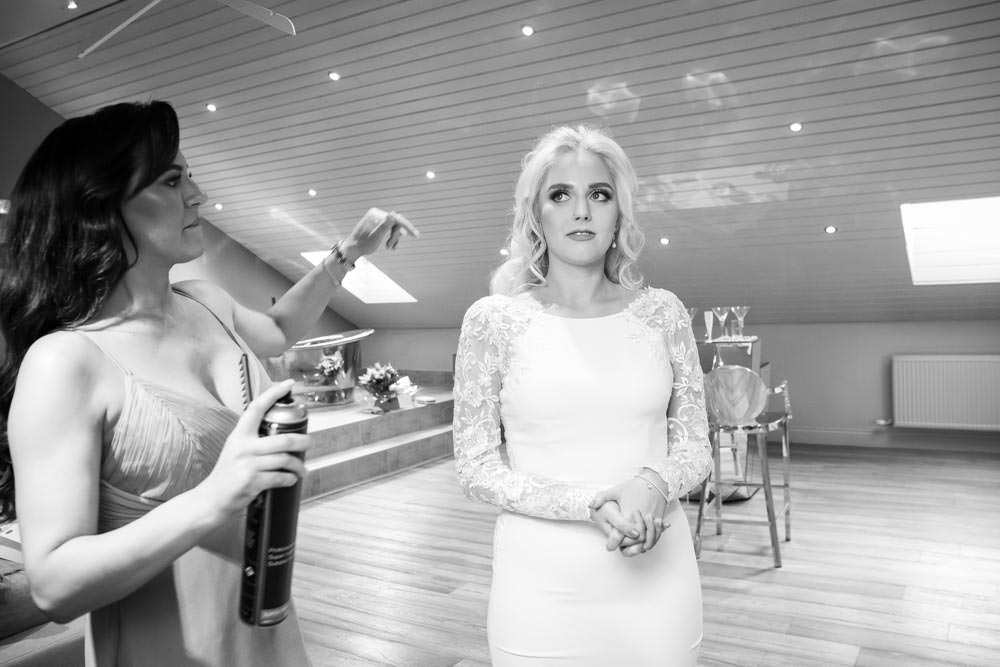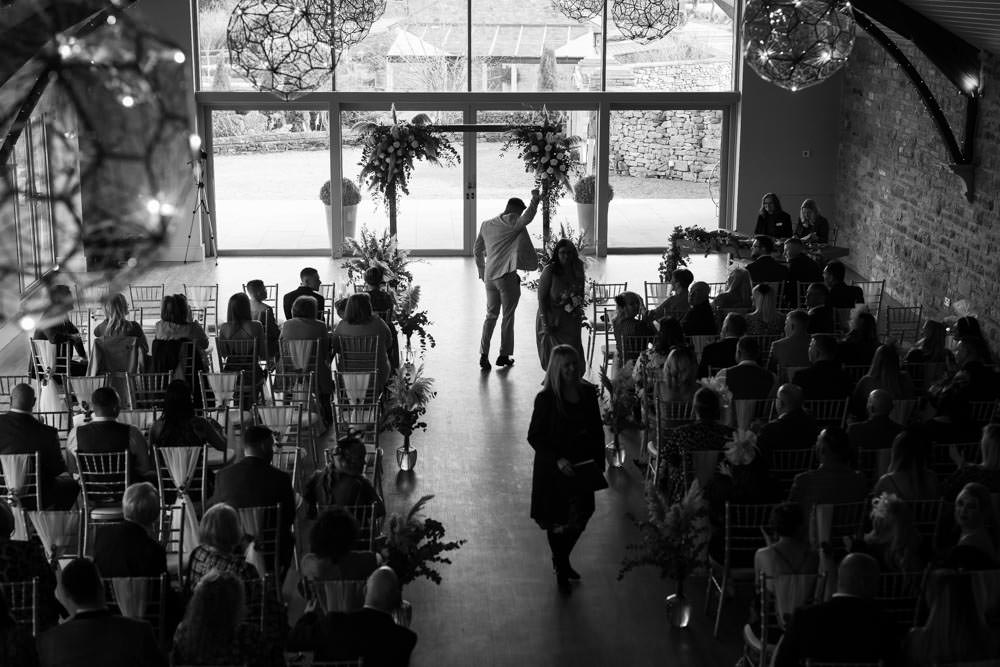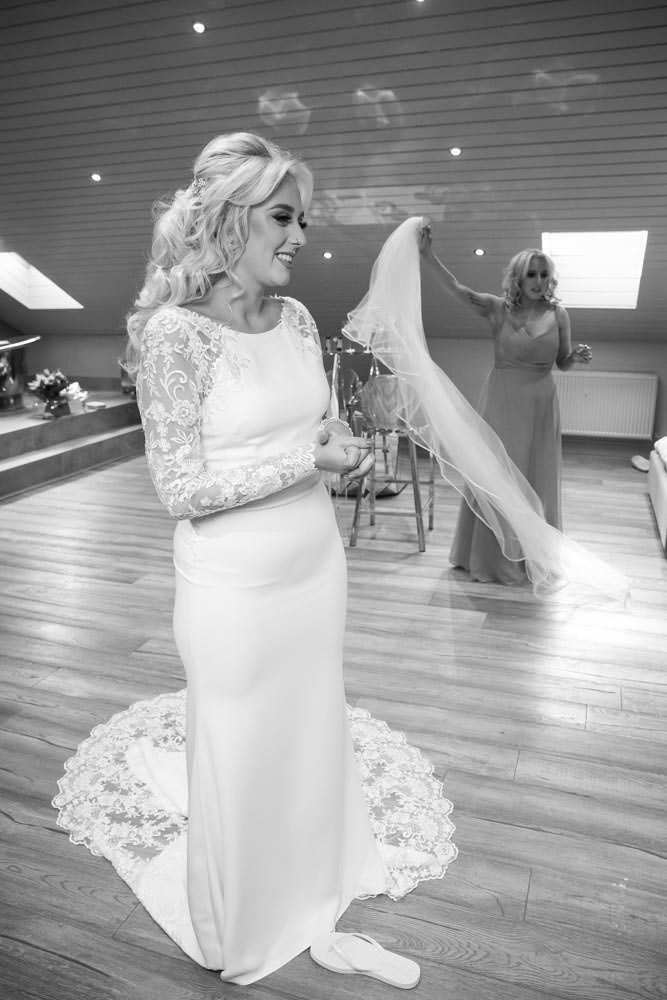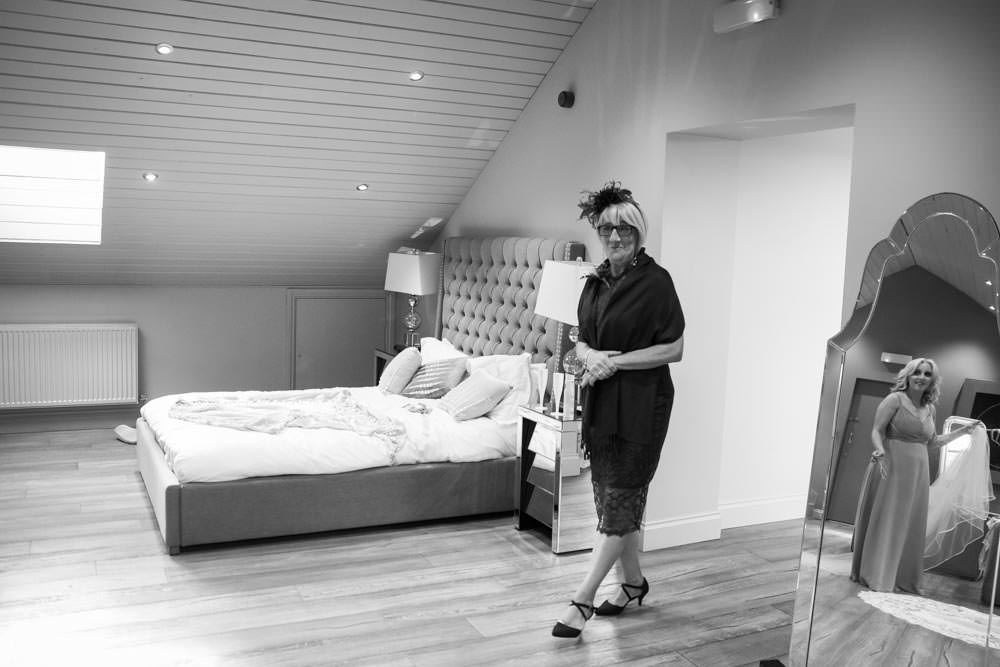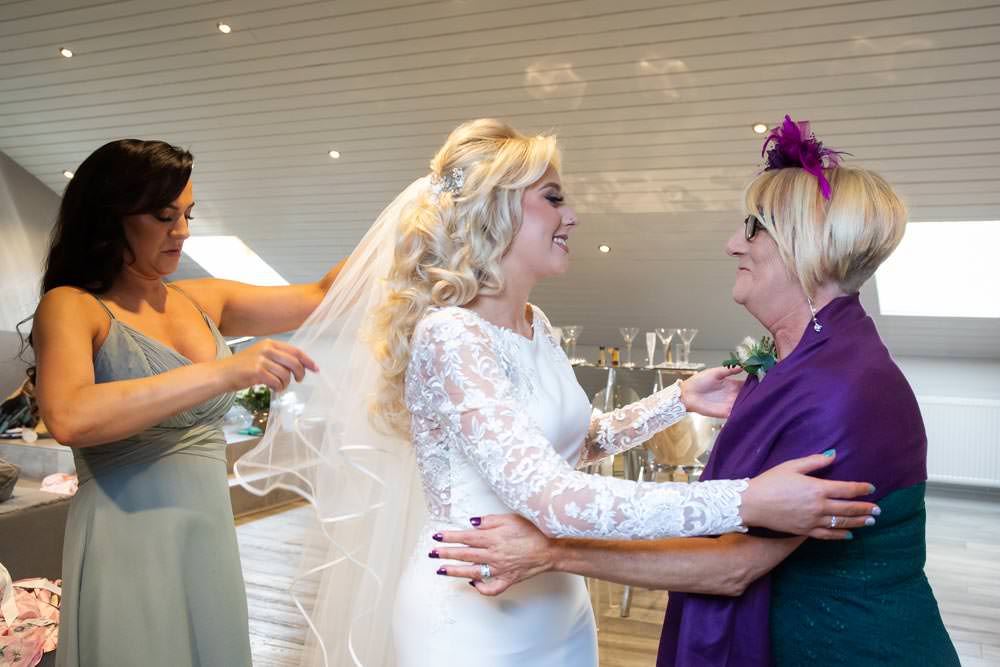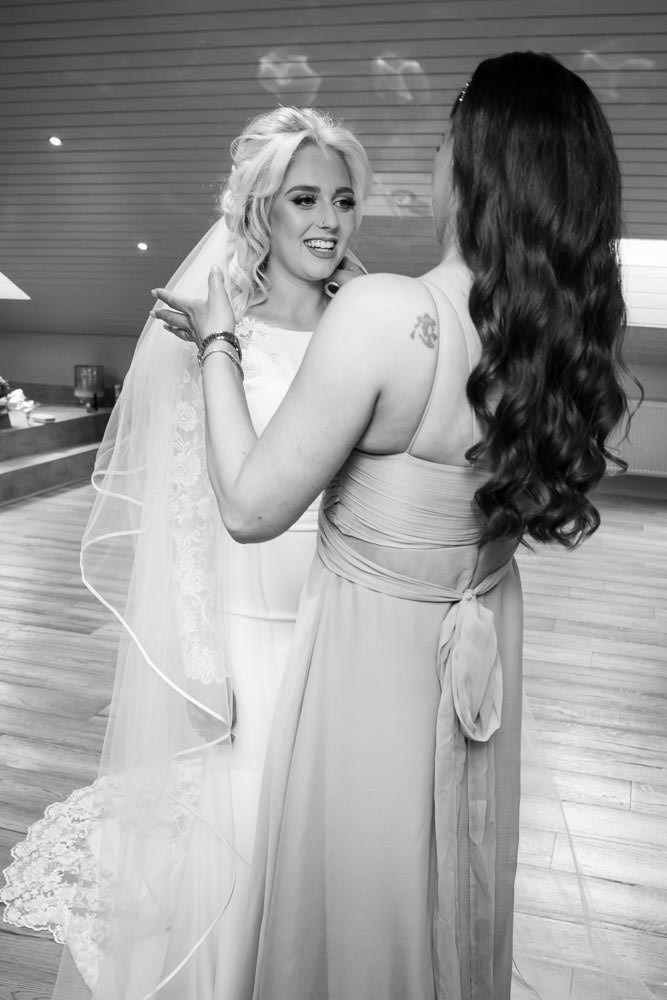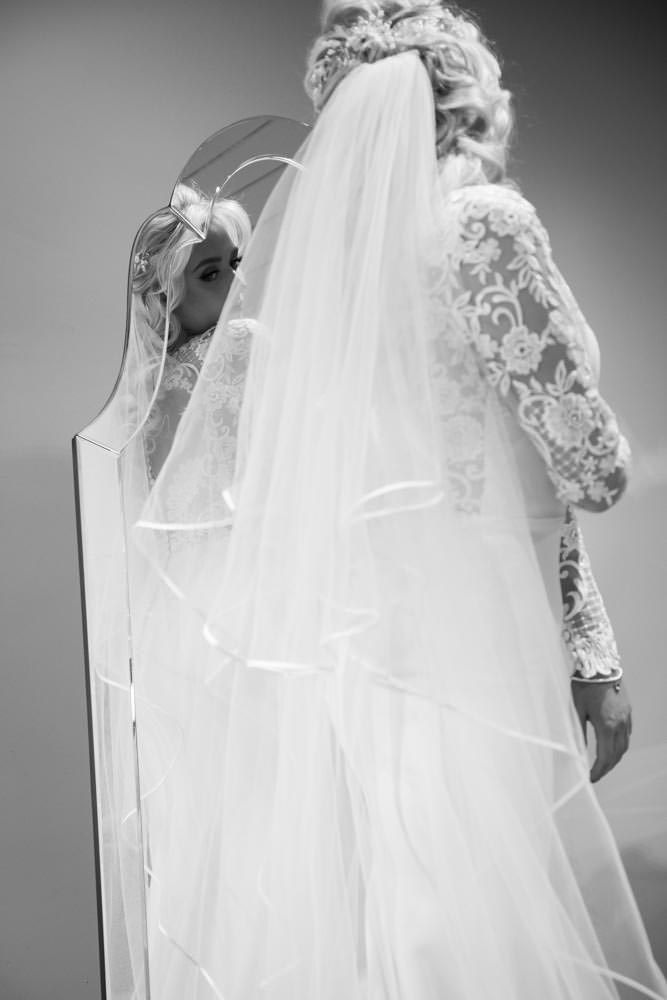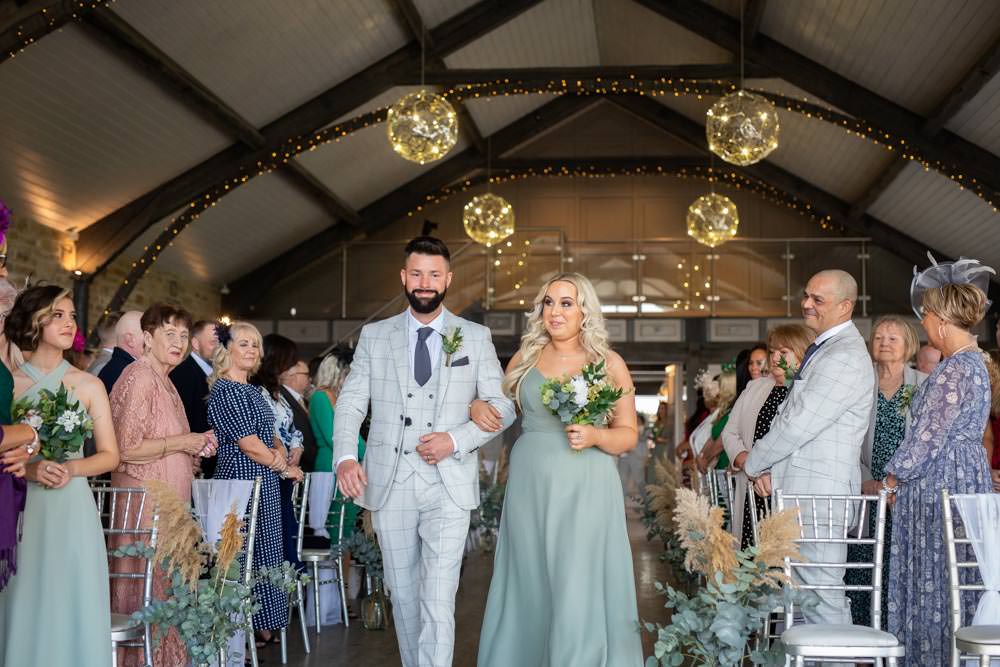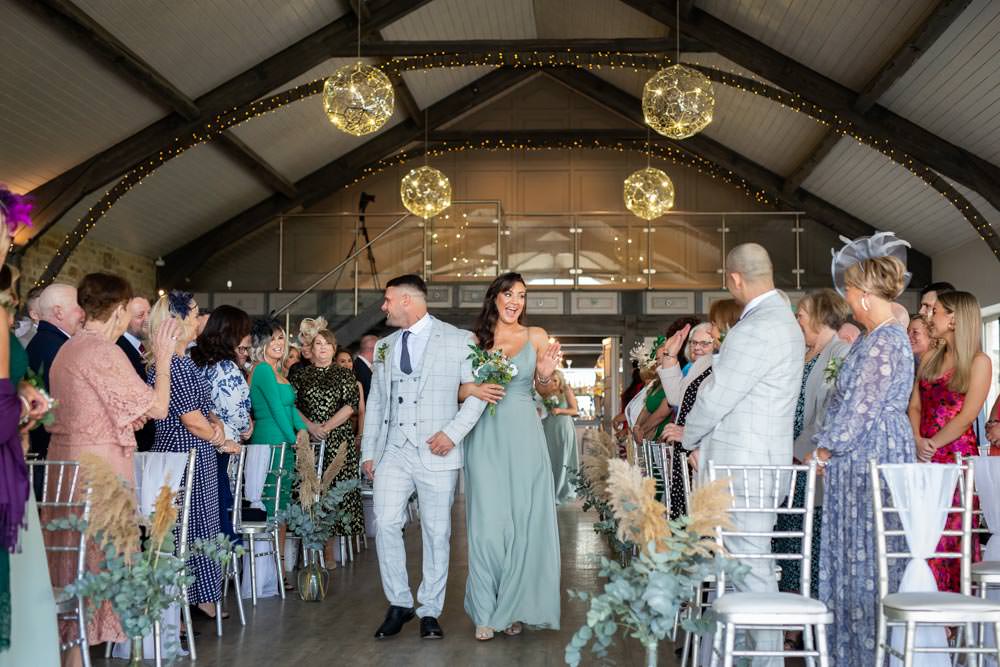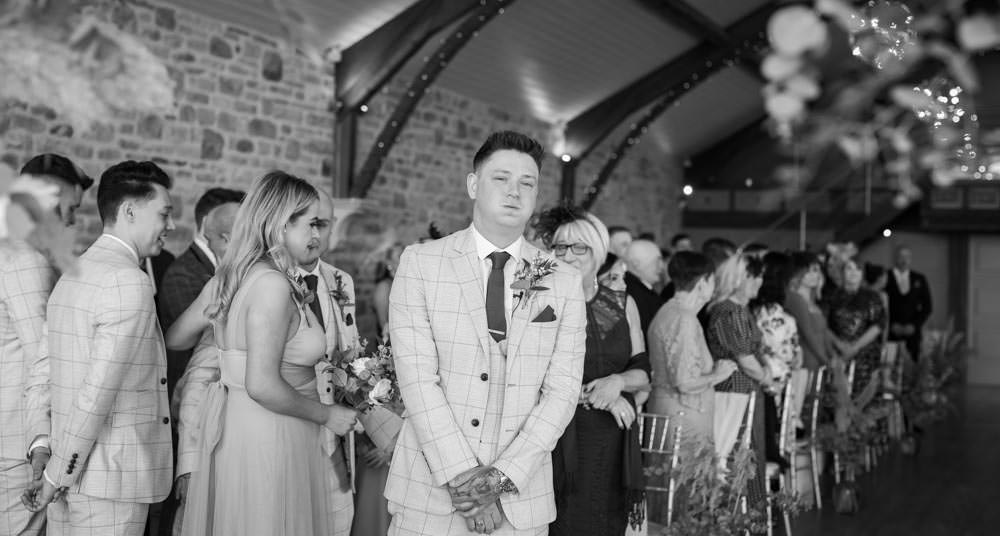 Hayley looked stunning as she walked down the aisle and Sam just about managed to hold it together thanks to an arm around the shoulder from his Best Man. There were so many tears in the congregation throughout the ceremony. It really was one of the most emotional services I've witnessed out of hundreds of weddings.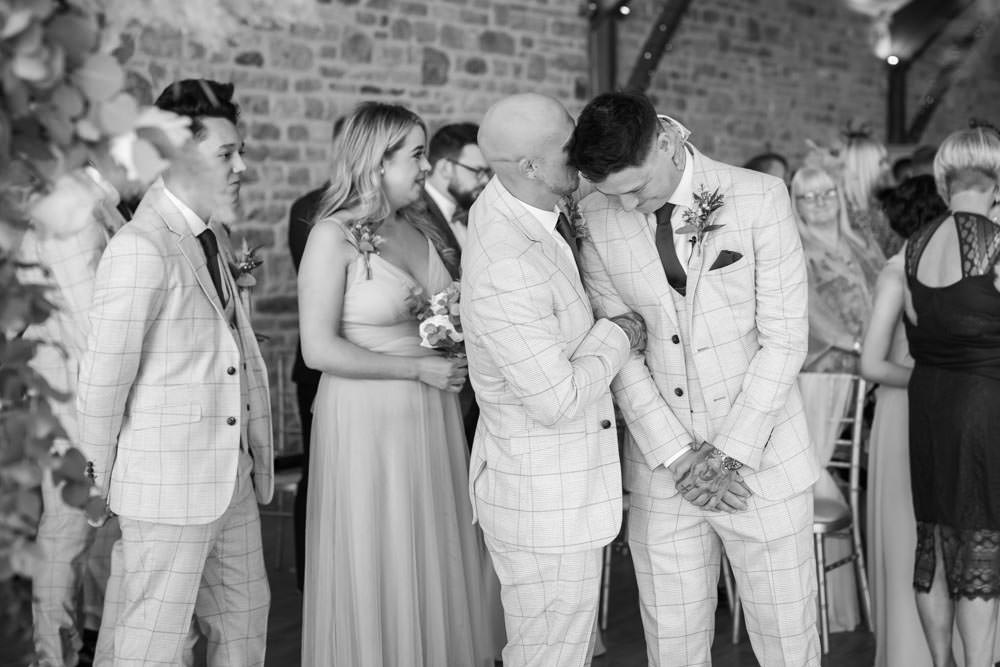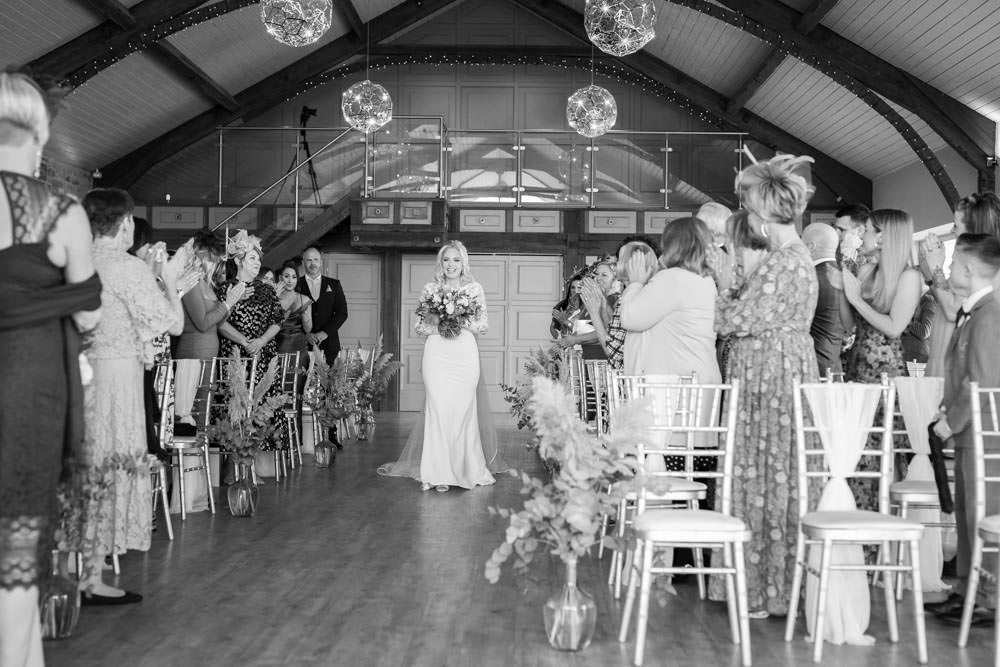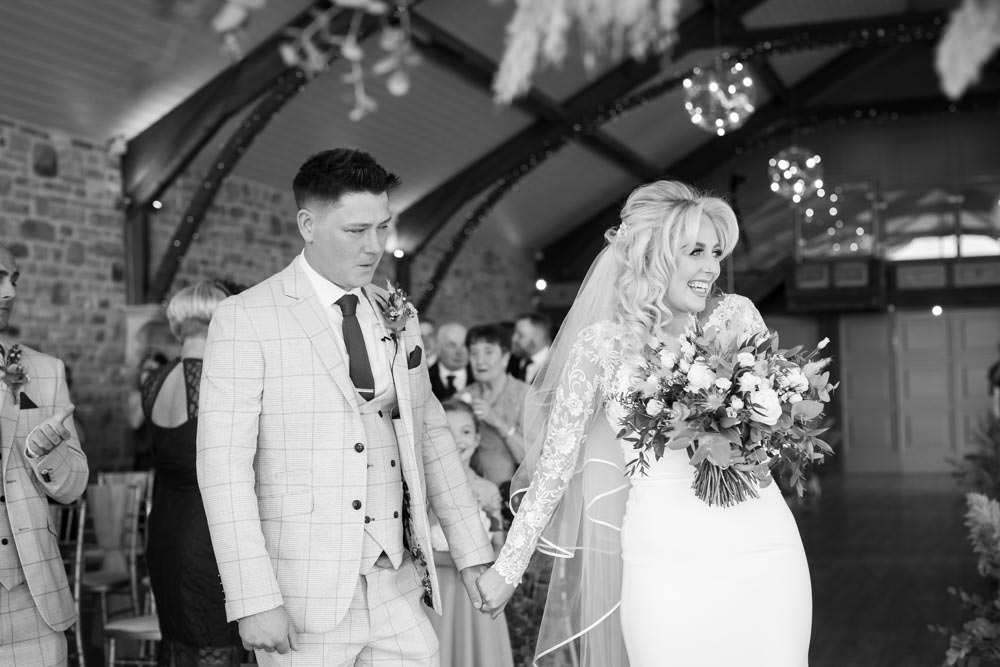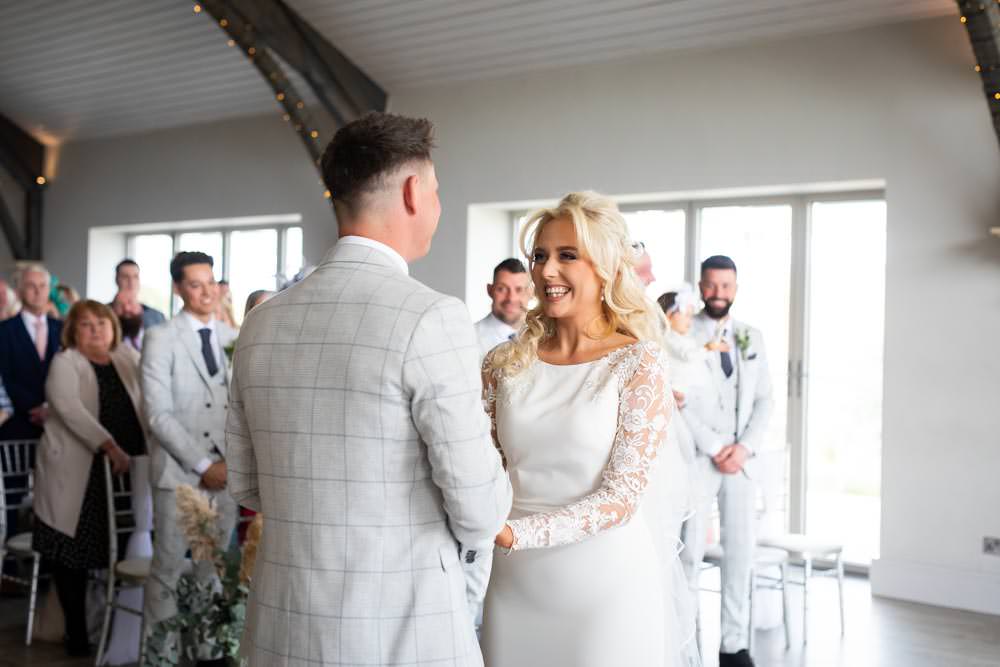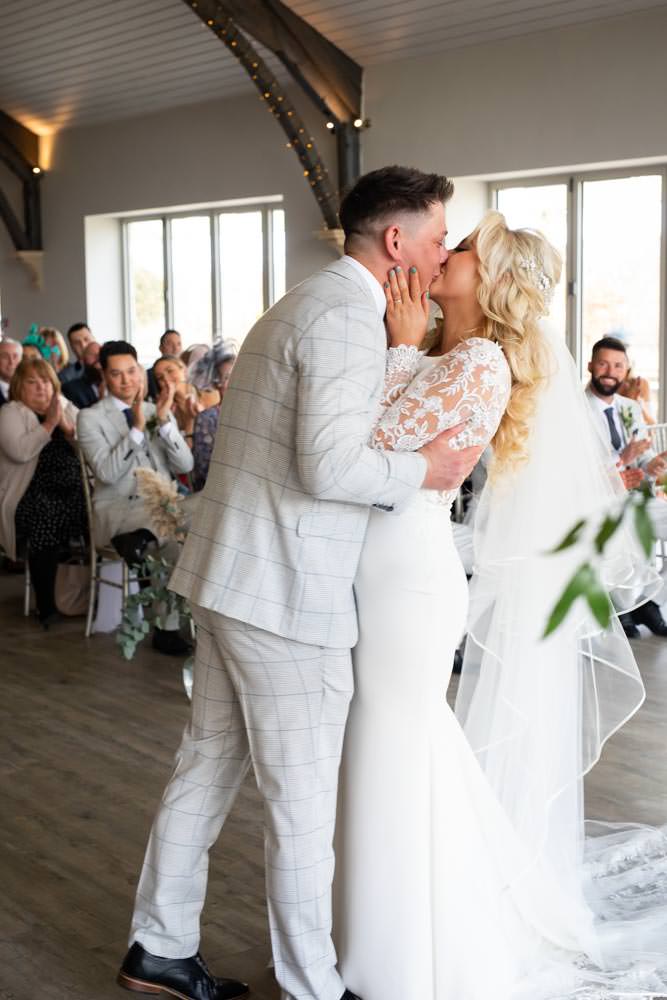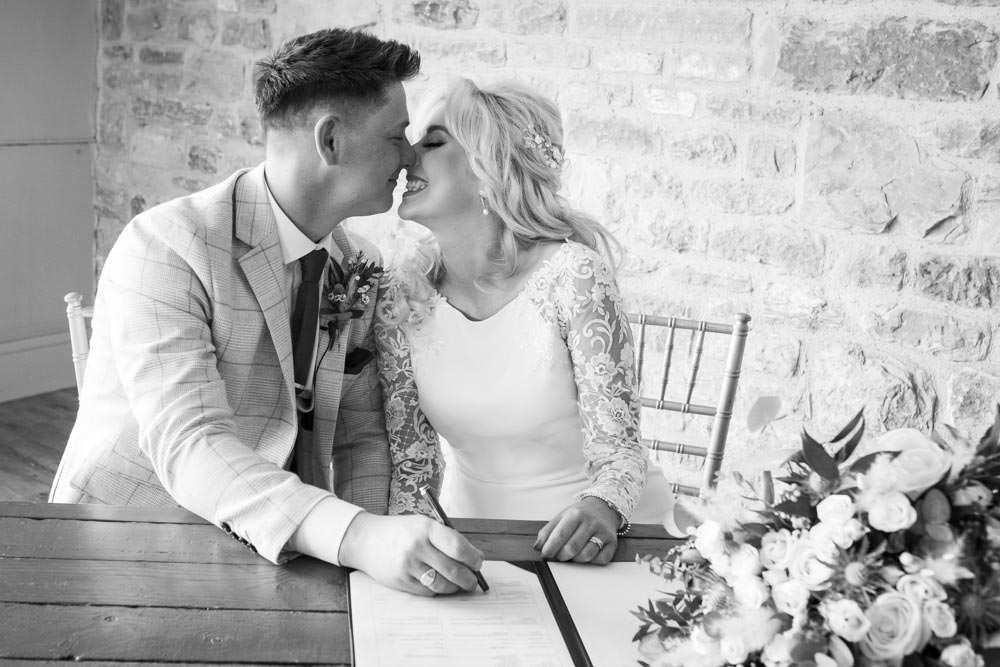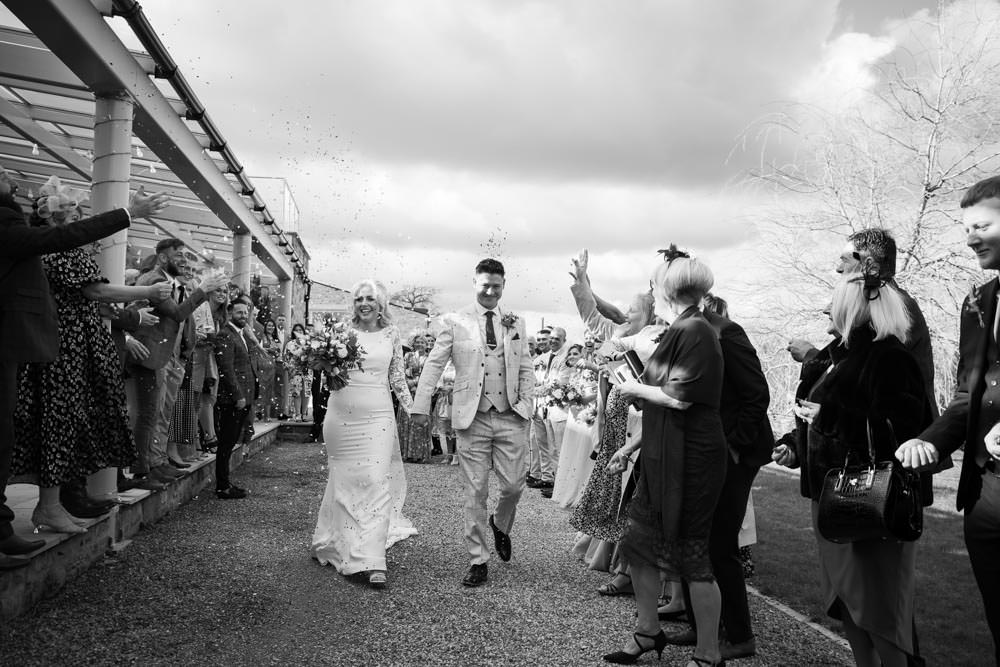 The guests gathered outside to throw confetti as the new Mr and Mrs Casey headed off for a walk around the fabulous grounds of the Yorkshire Wedding Barn. I'd always recommend taking a few moments straight after the ceremony to savour the moment, while your photographer snaps away. It's at this point that you will be on the biggest high of the day, and your photos will feel natural and authentic.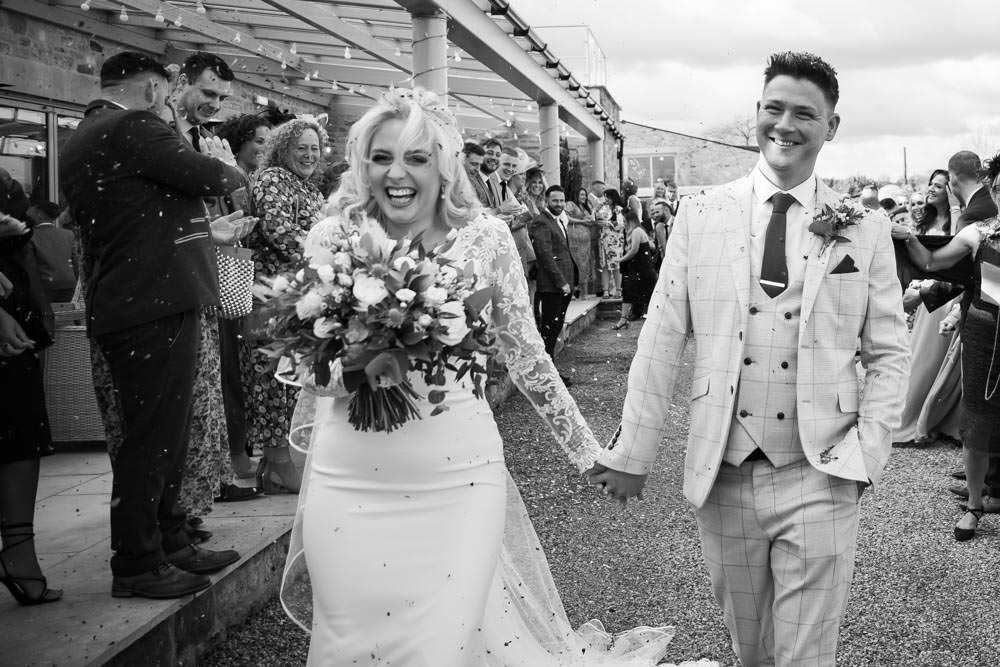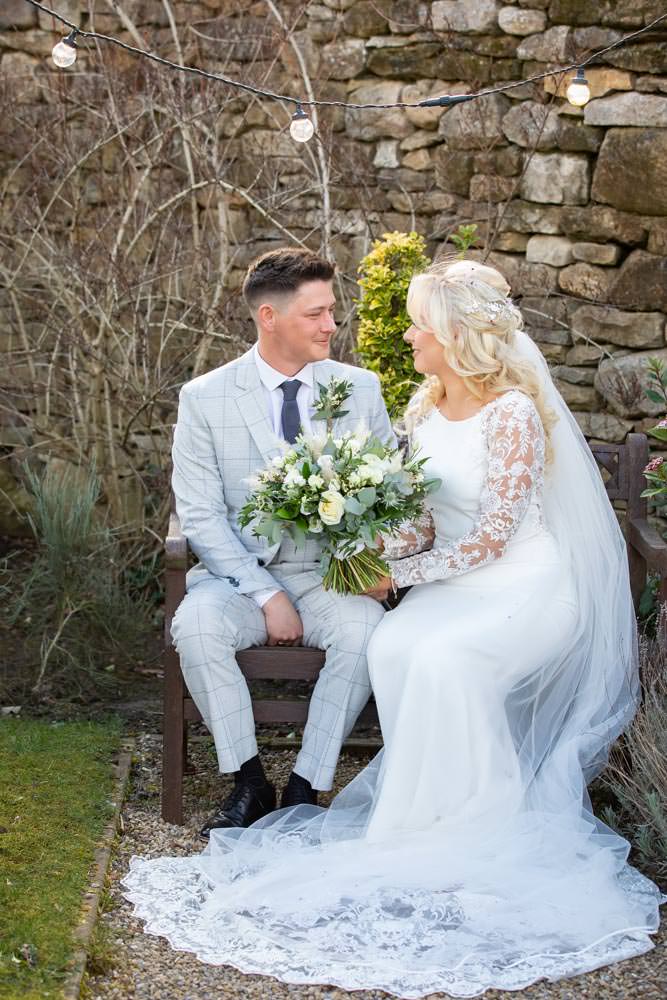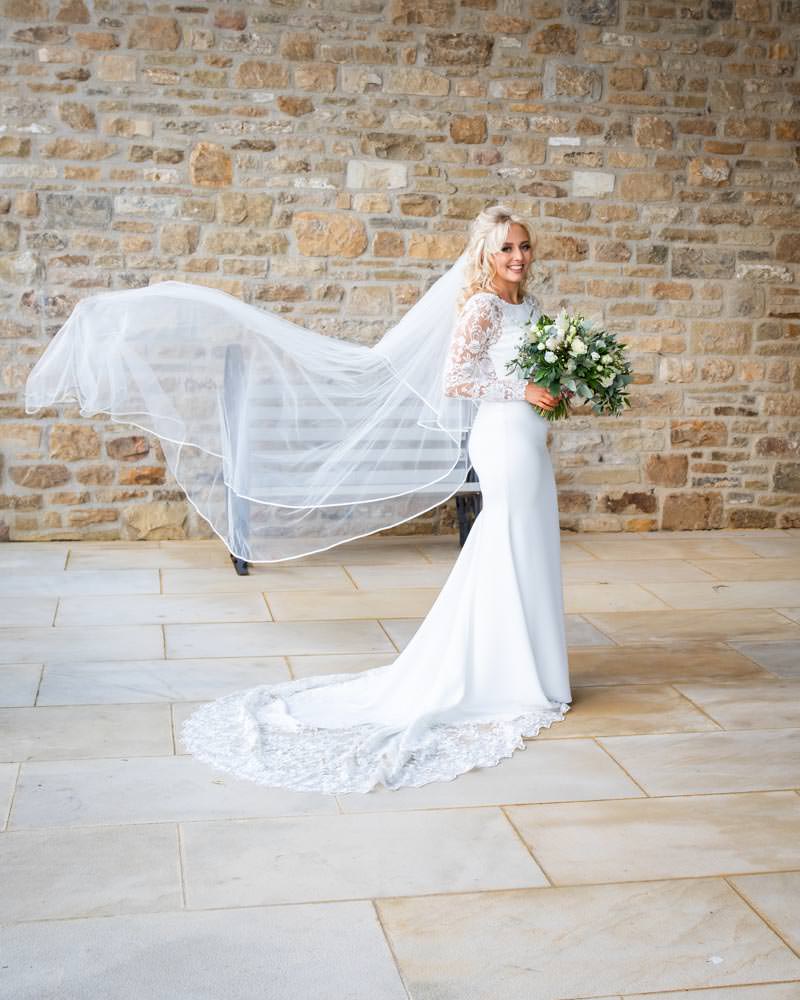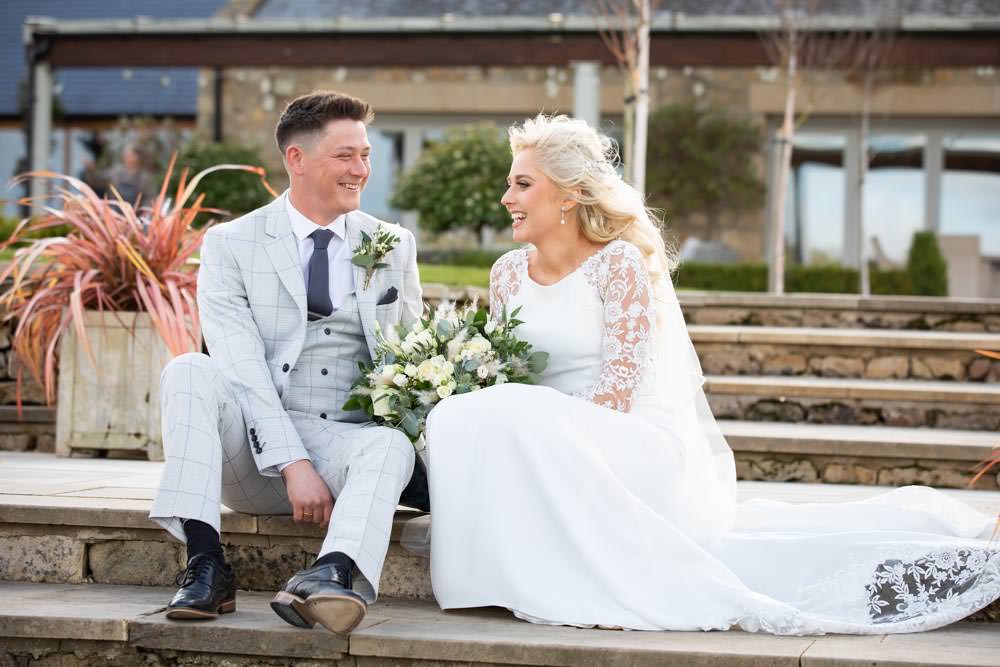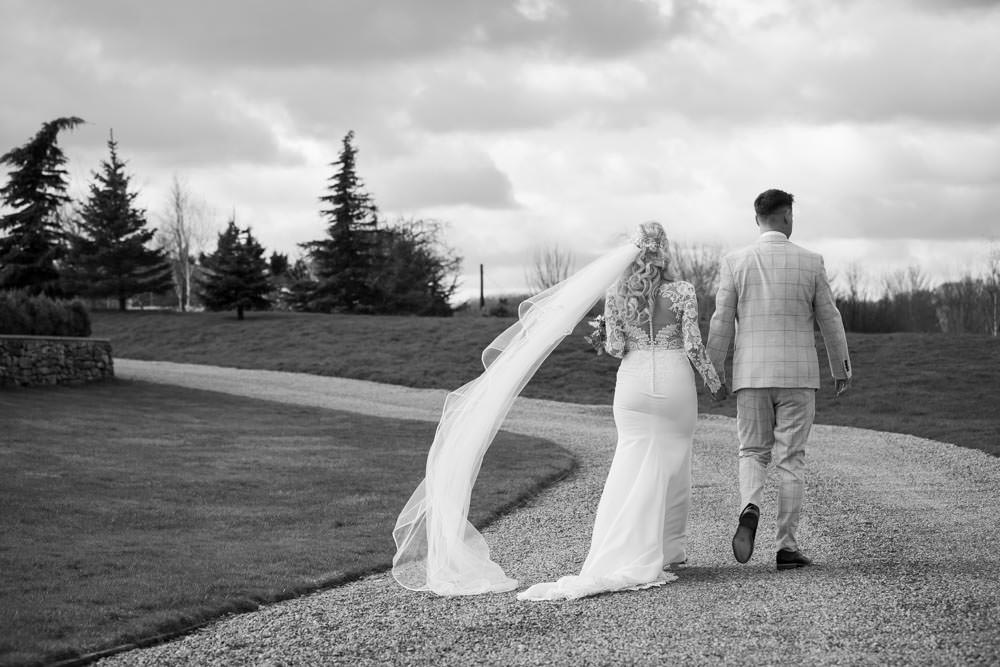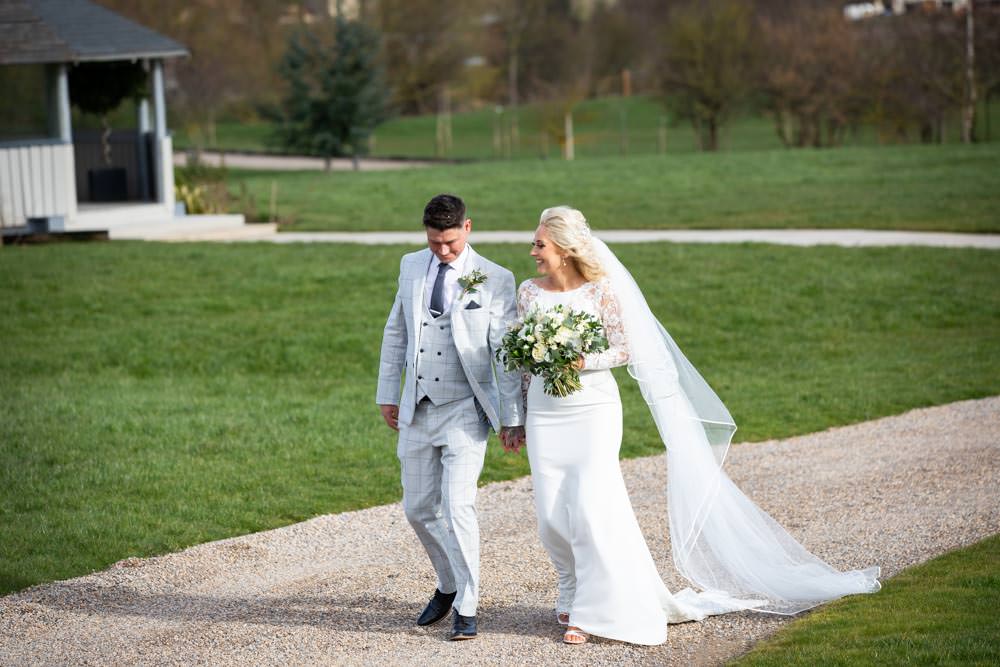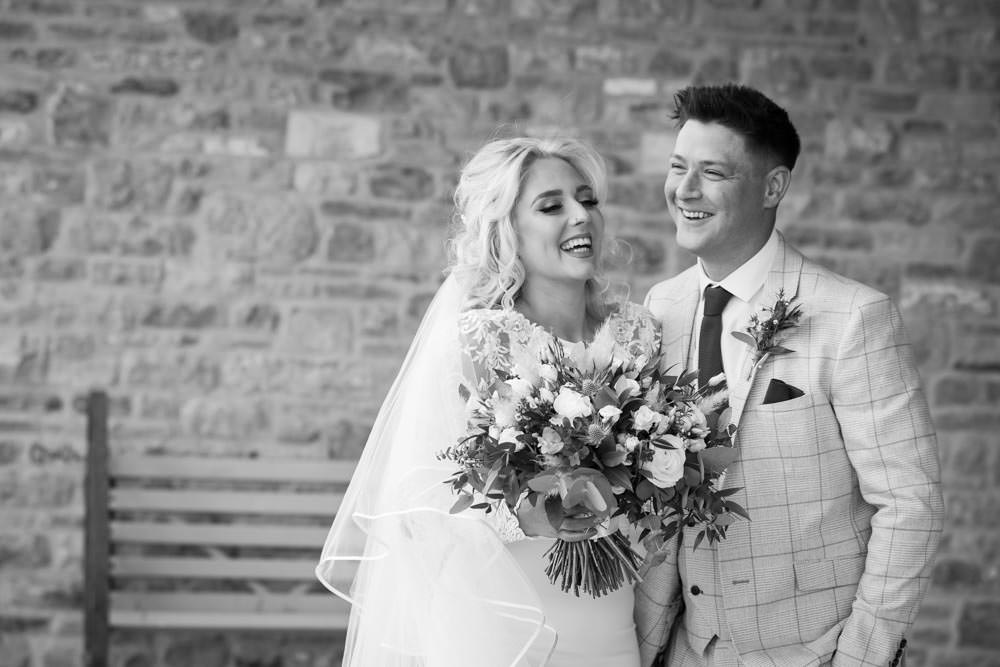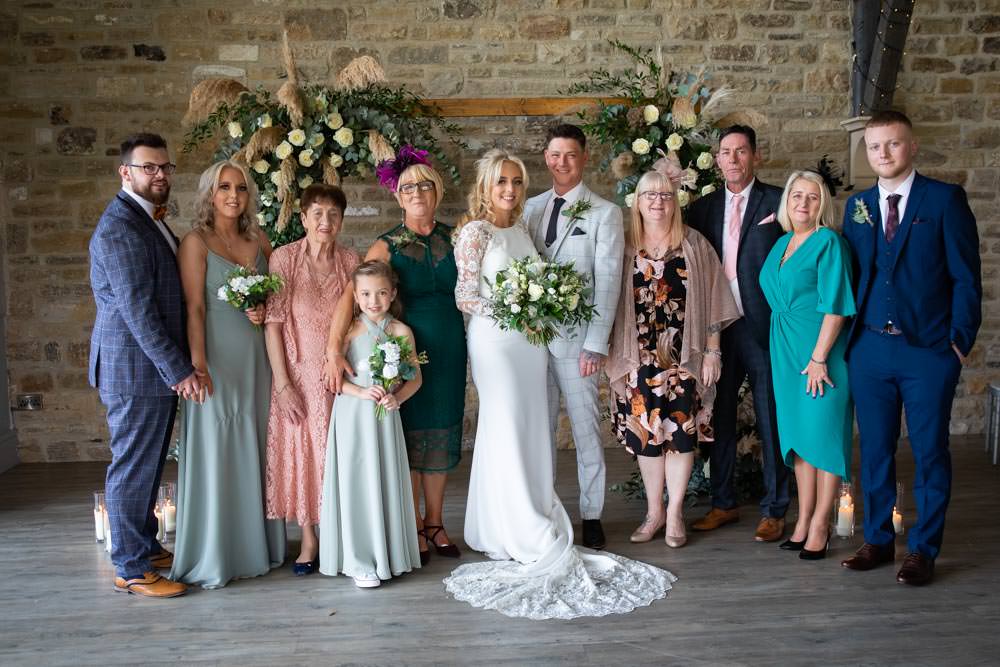 With a gusty wind outdoors, we decided to use the wonderful backdrop provided by Very Eventful for our group portraits. The large windows at the Yorkshire Wedding Barn give a beautiful natural light to work with. The team at Very Eventful had expertly styled the day, the barn looked unbelievable, just look at that fabulous floating floral feature above the top table!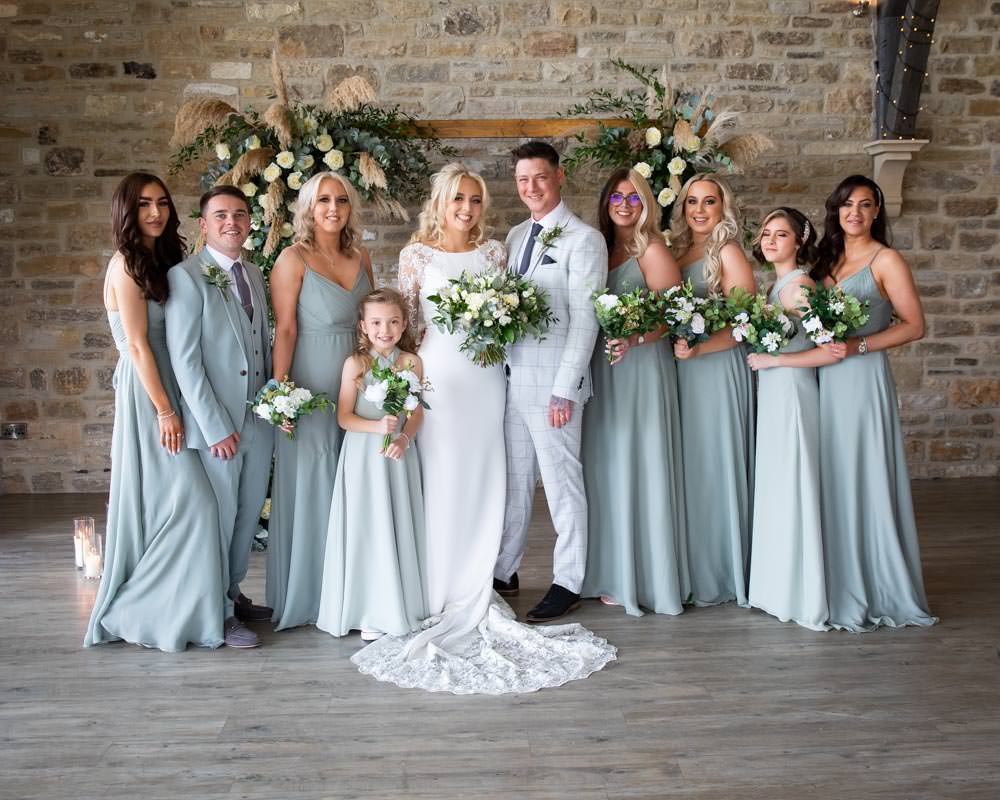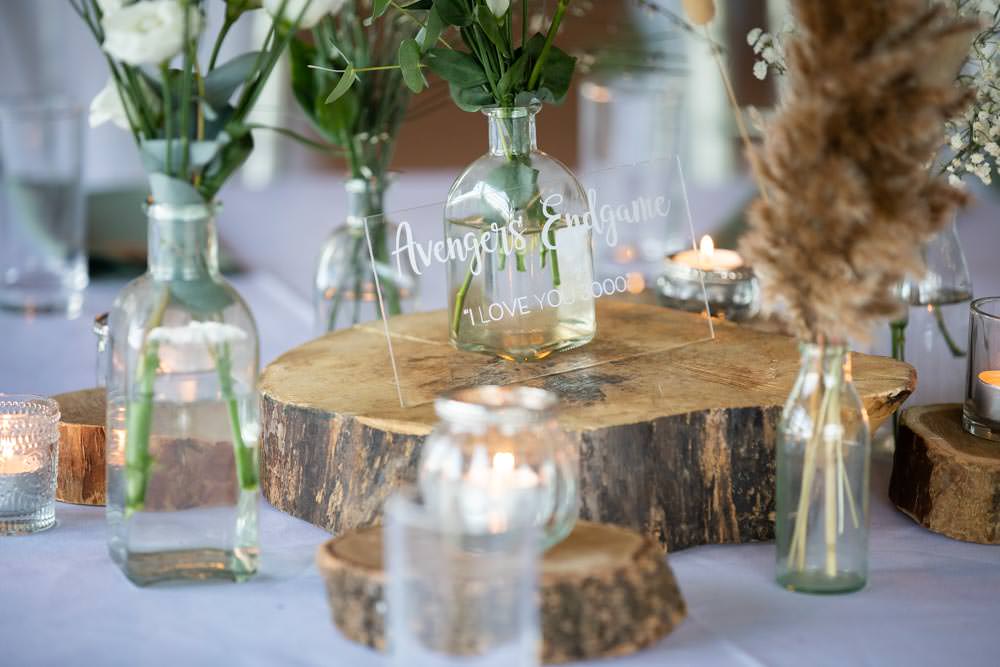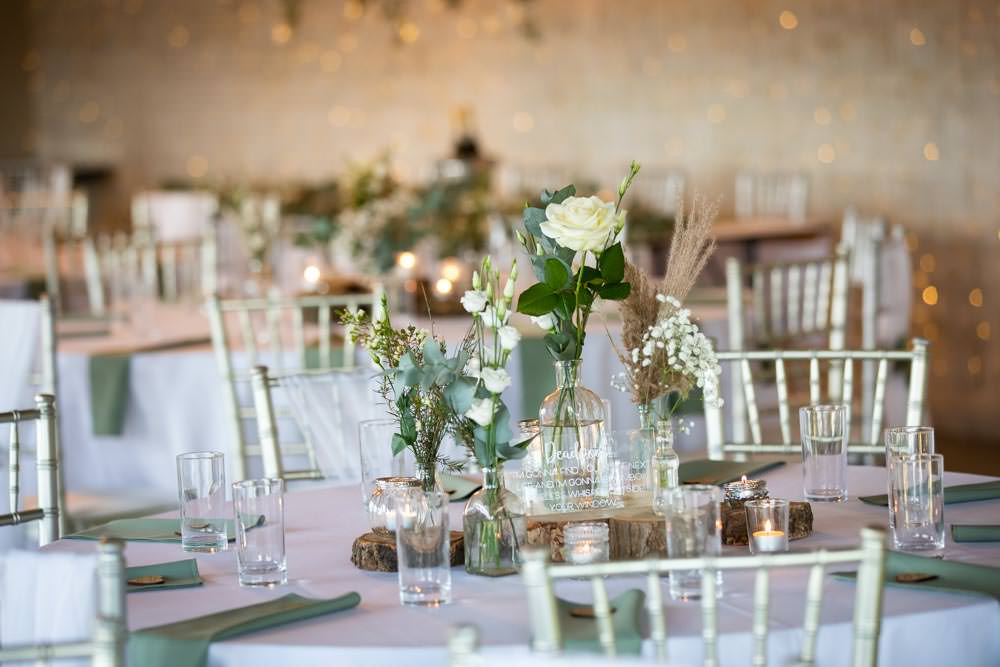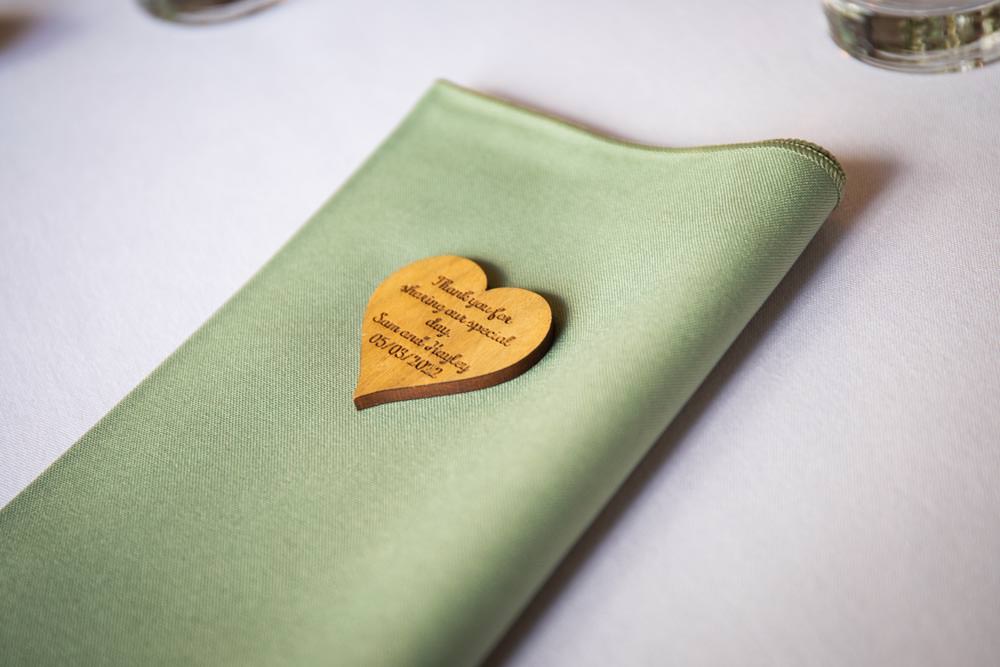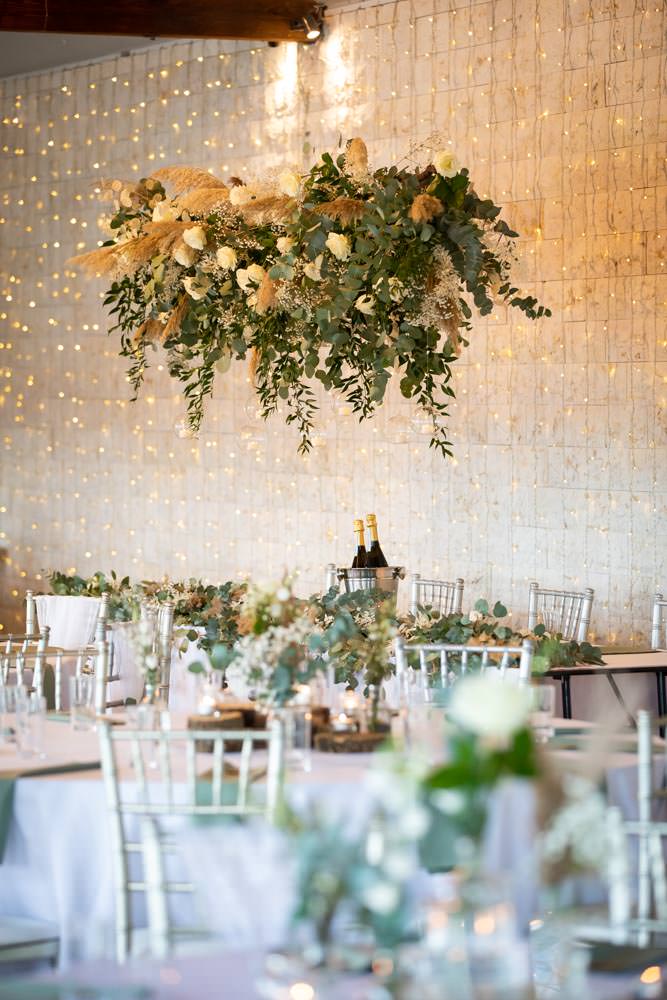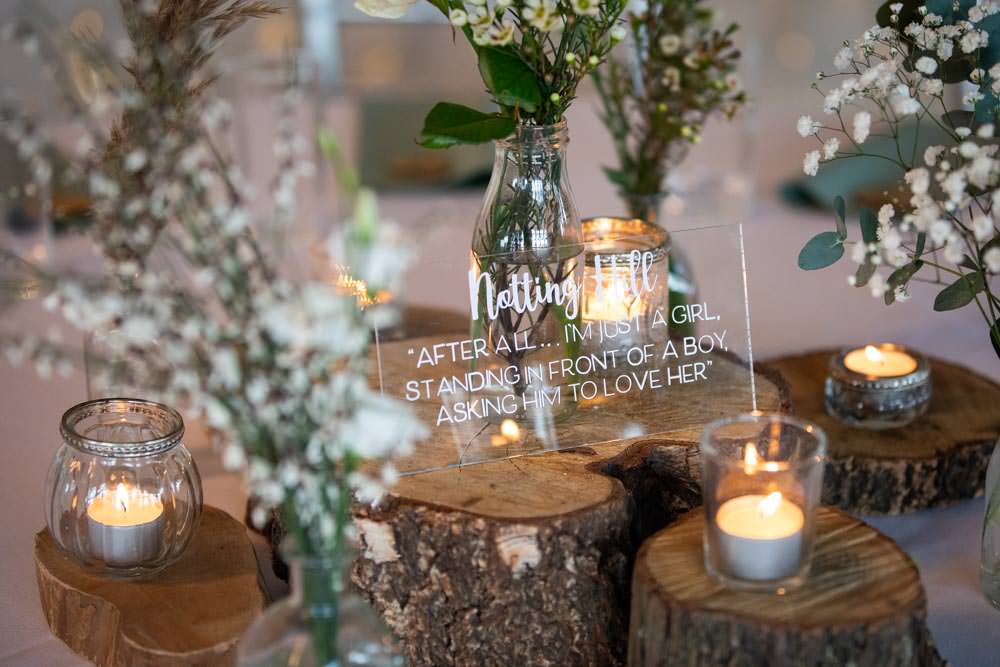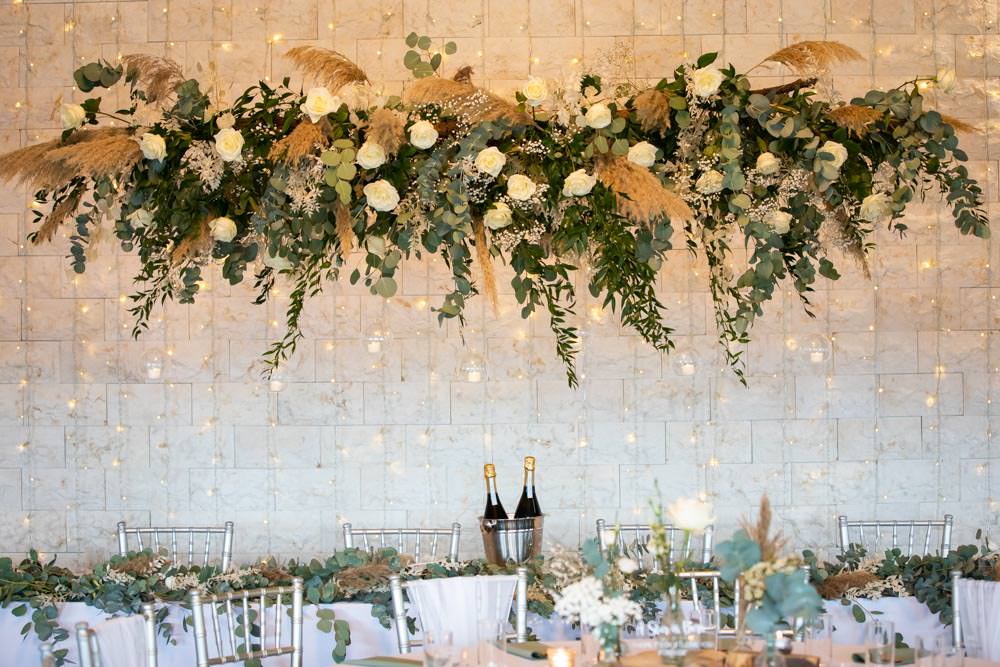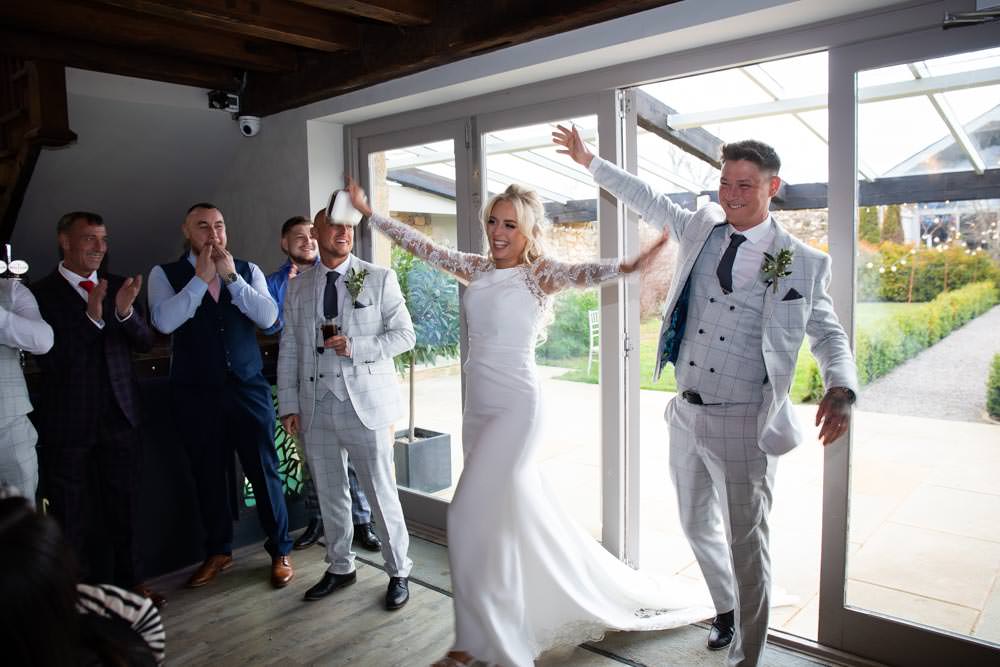 A cracking set of speeches paved the way for the party to begin, as the lights went down and the Funk Collective hit the stage. Hayley and Sam also gave us a few minutes of their time to shoot during the blue hour. This is a great time of day to shoot a handful of portraits, just after sunset and just before the evening sets in. We used our videographers continuous lighting rig to illuminate the scene.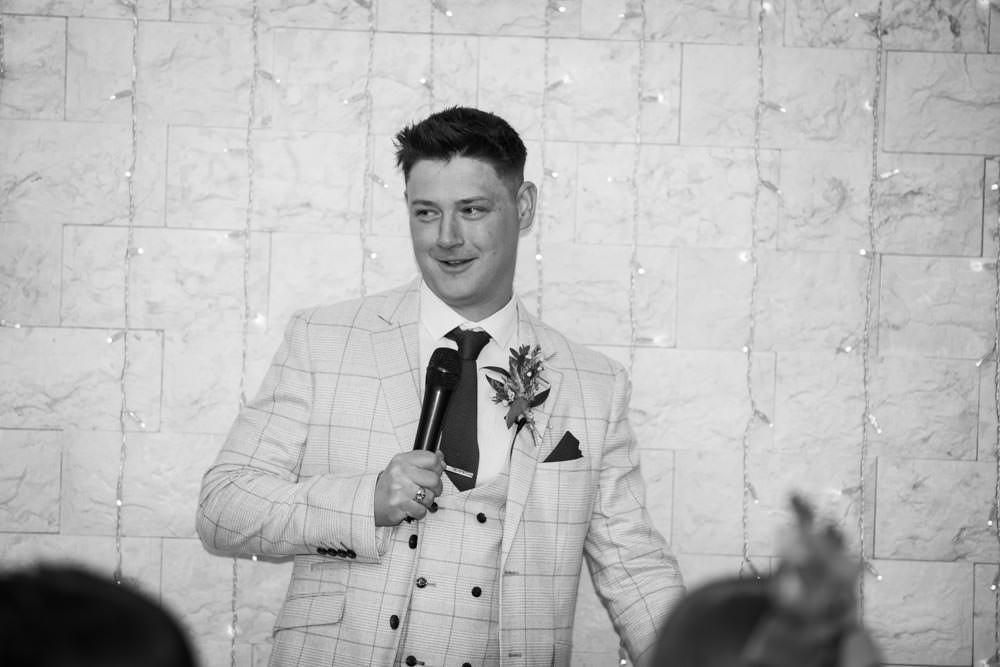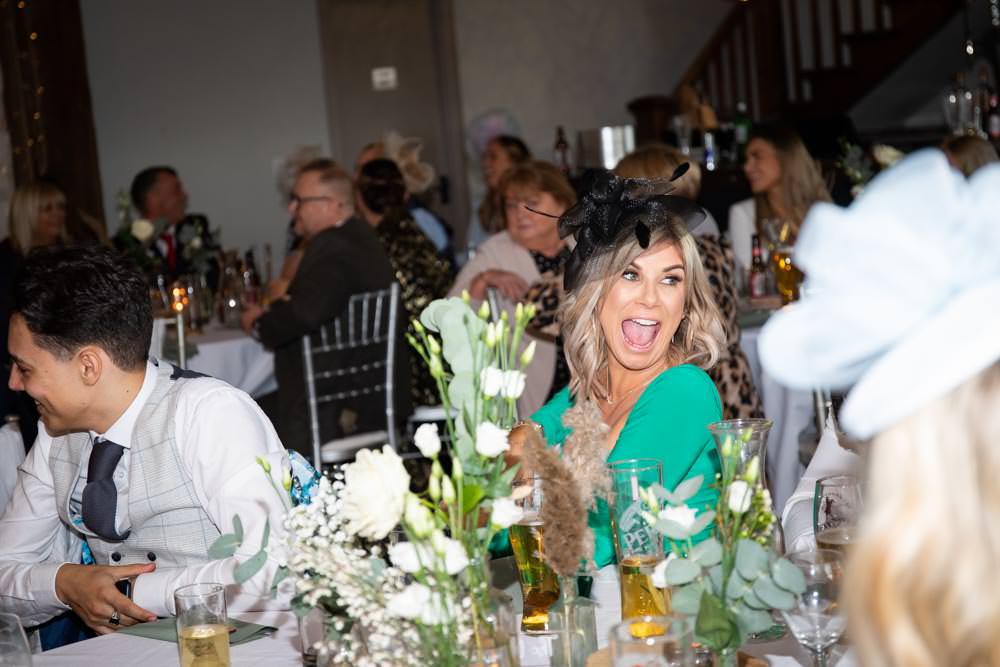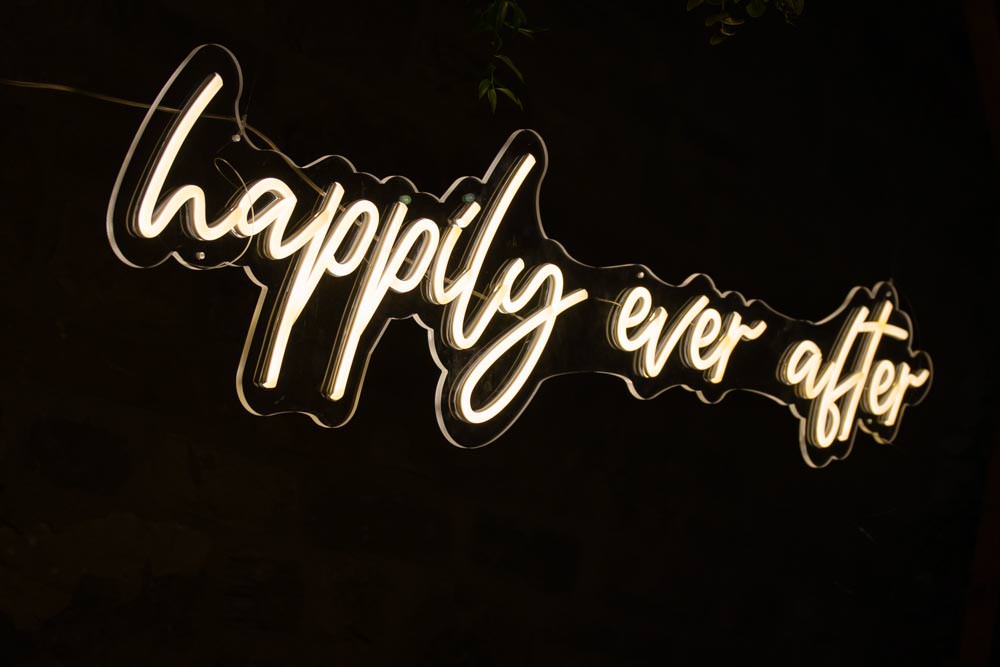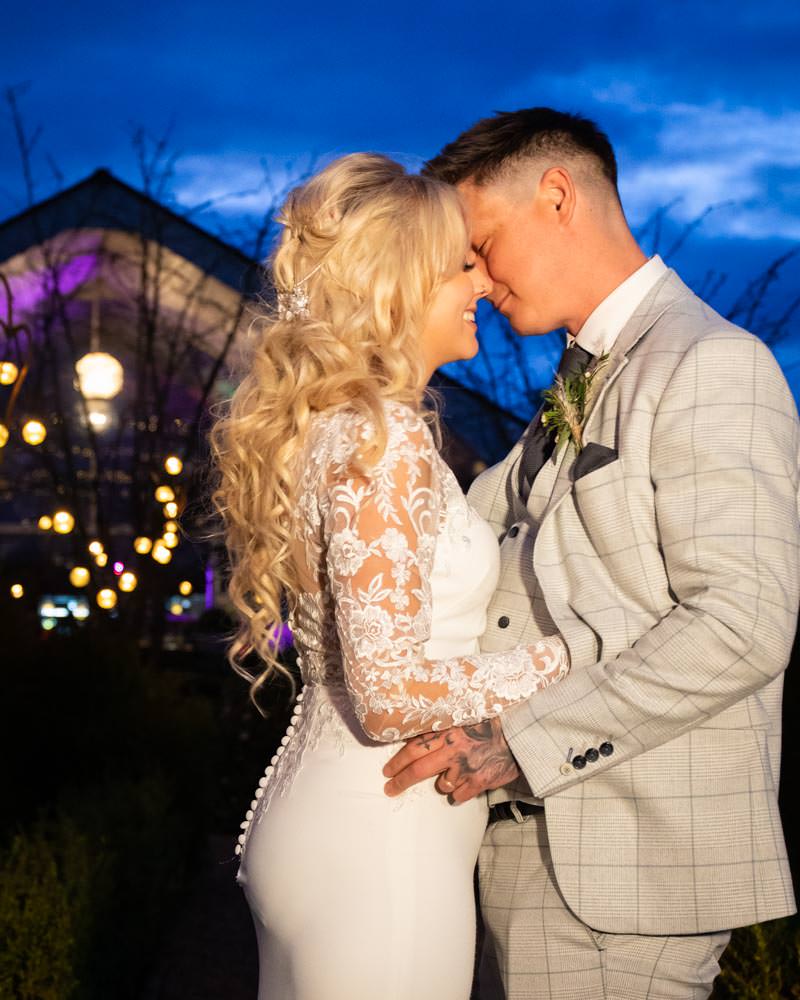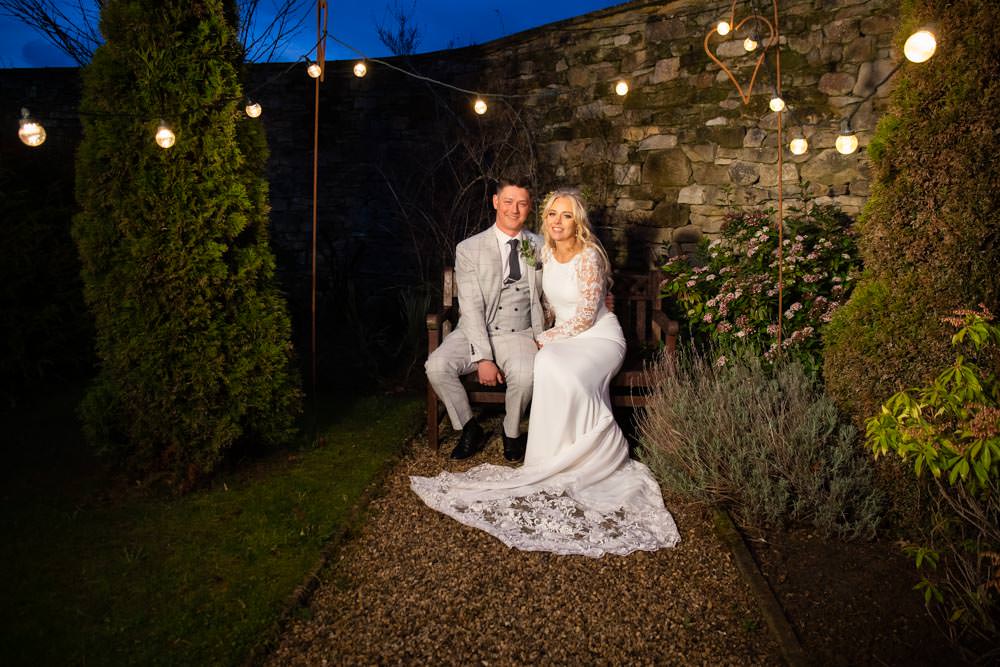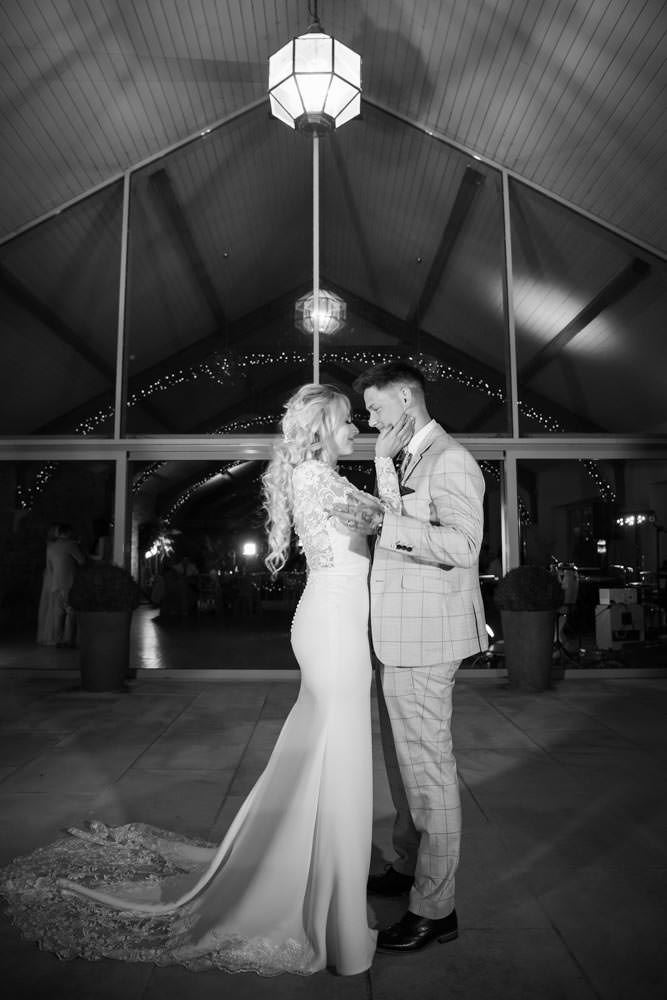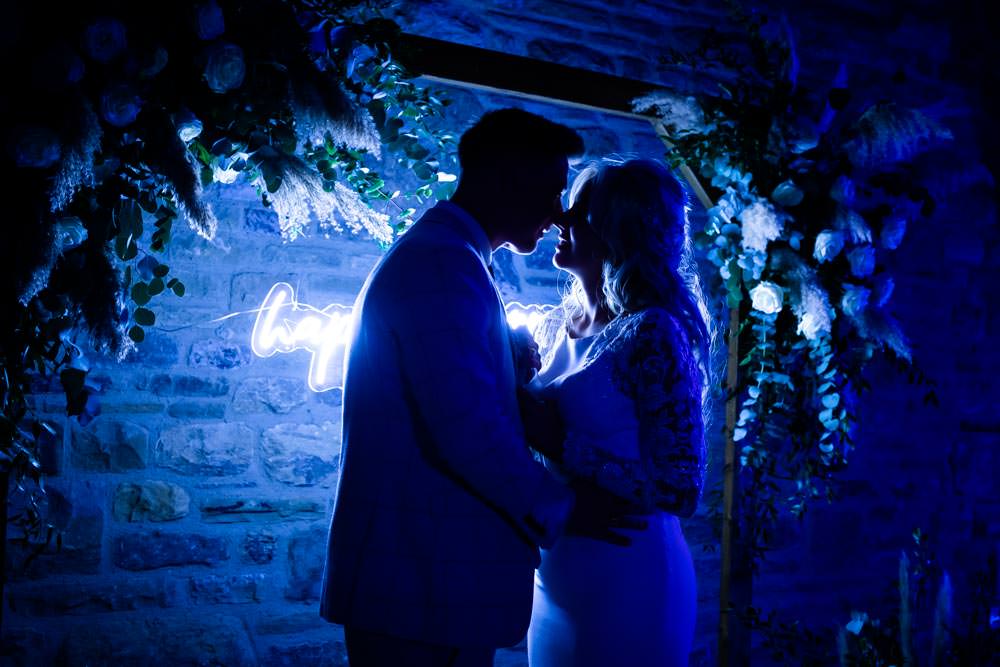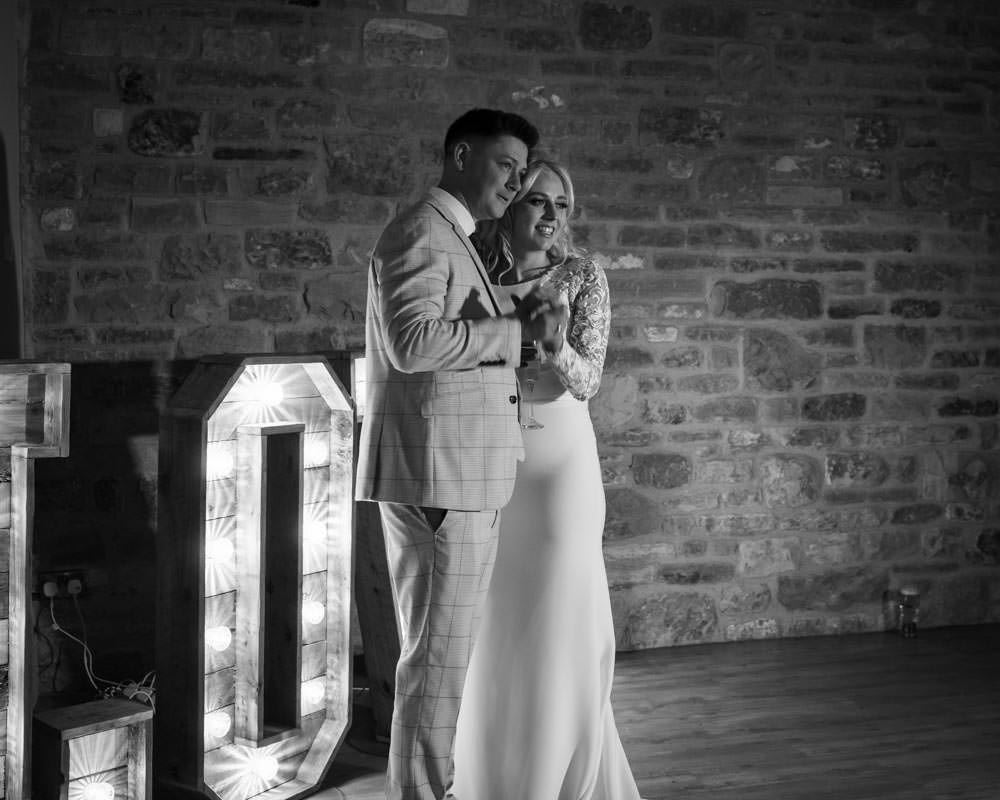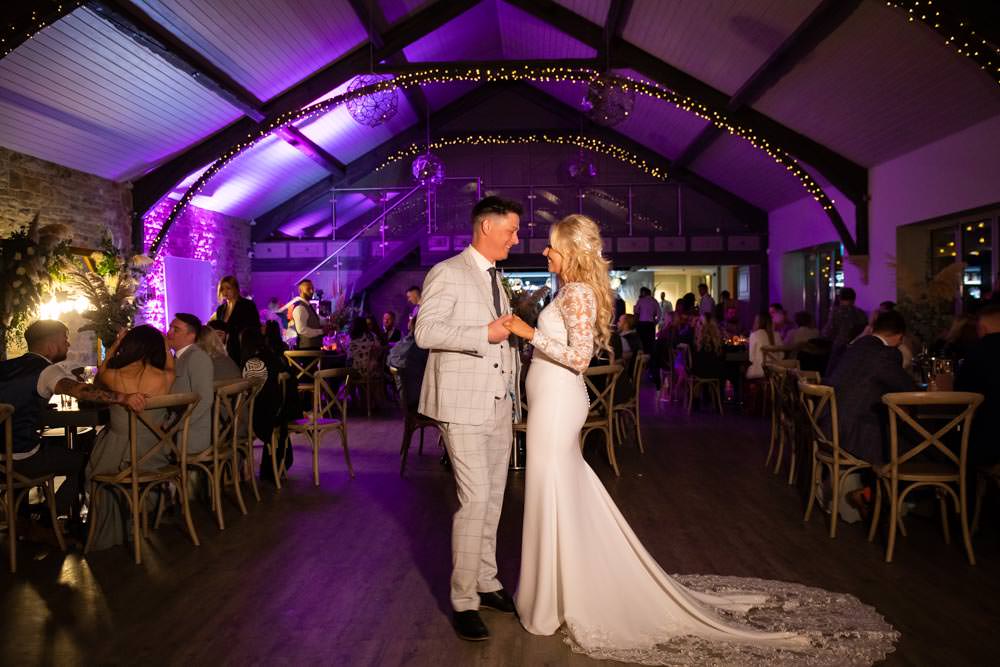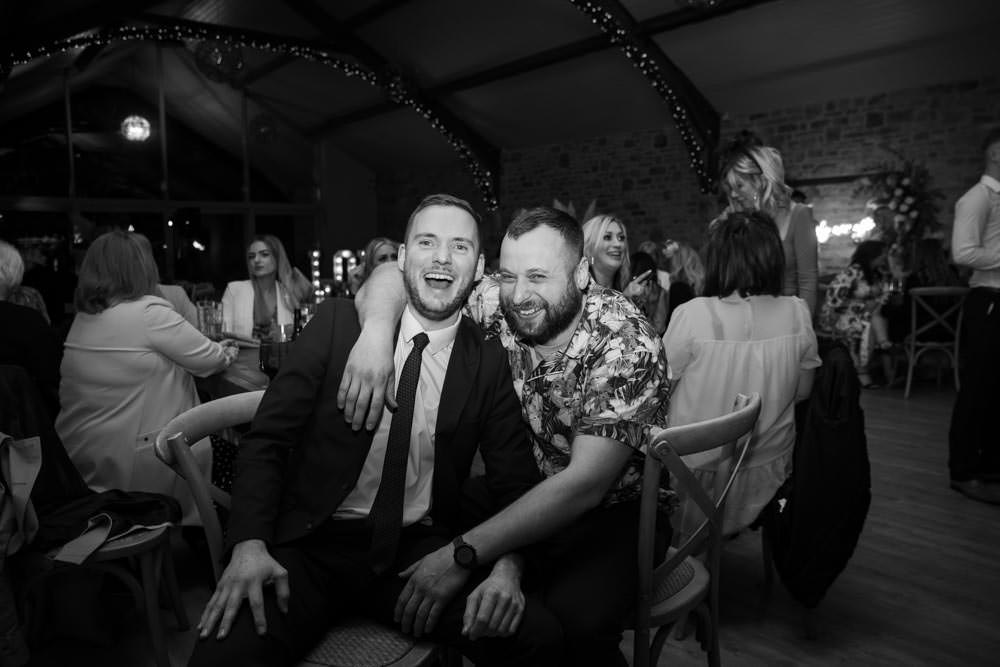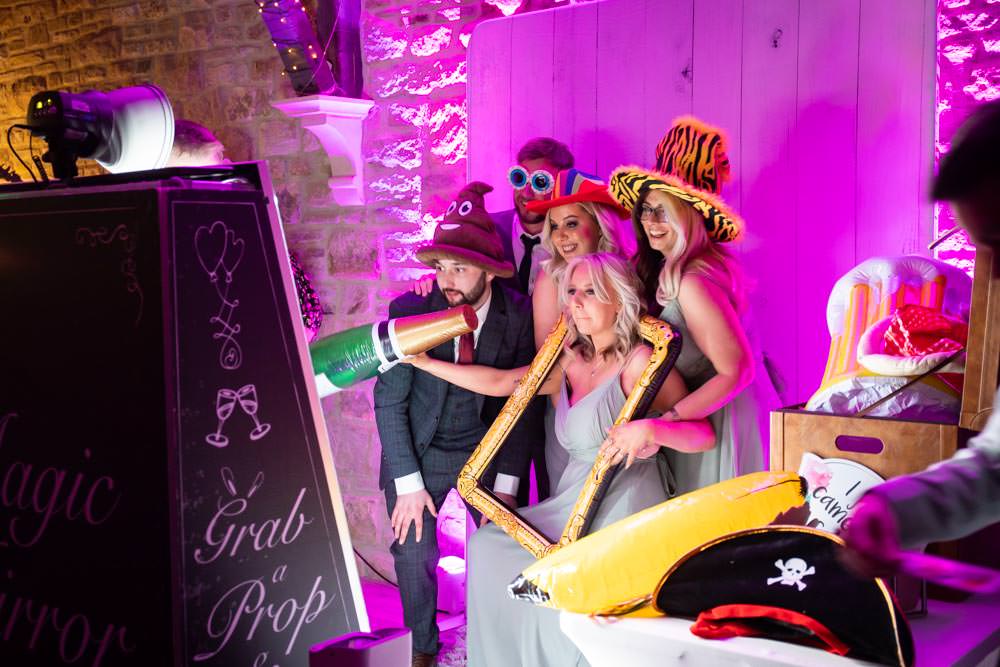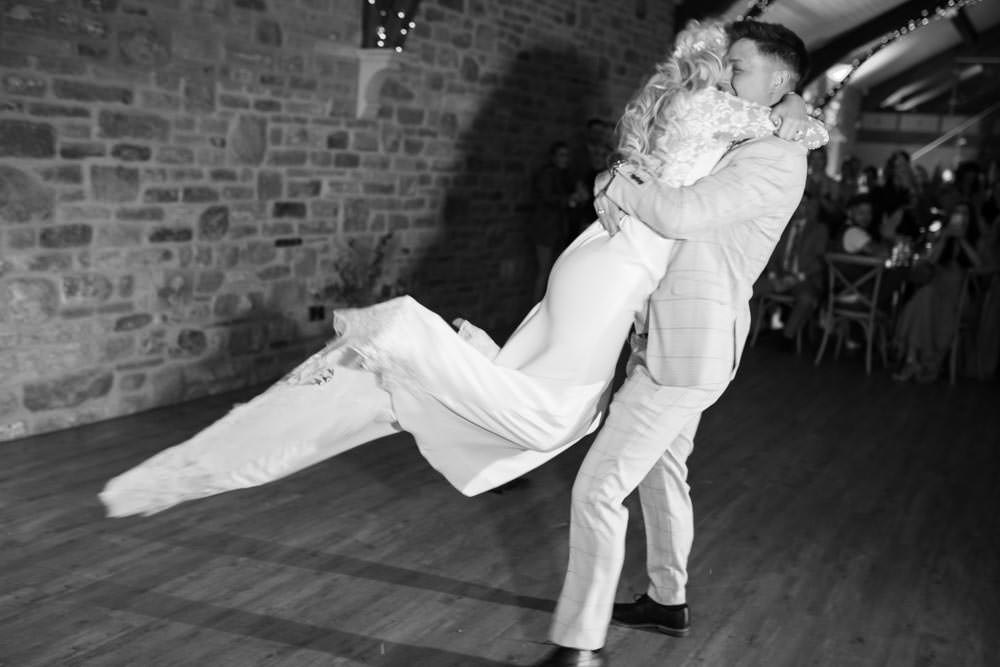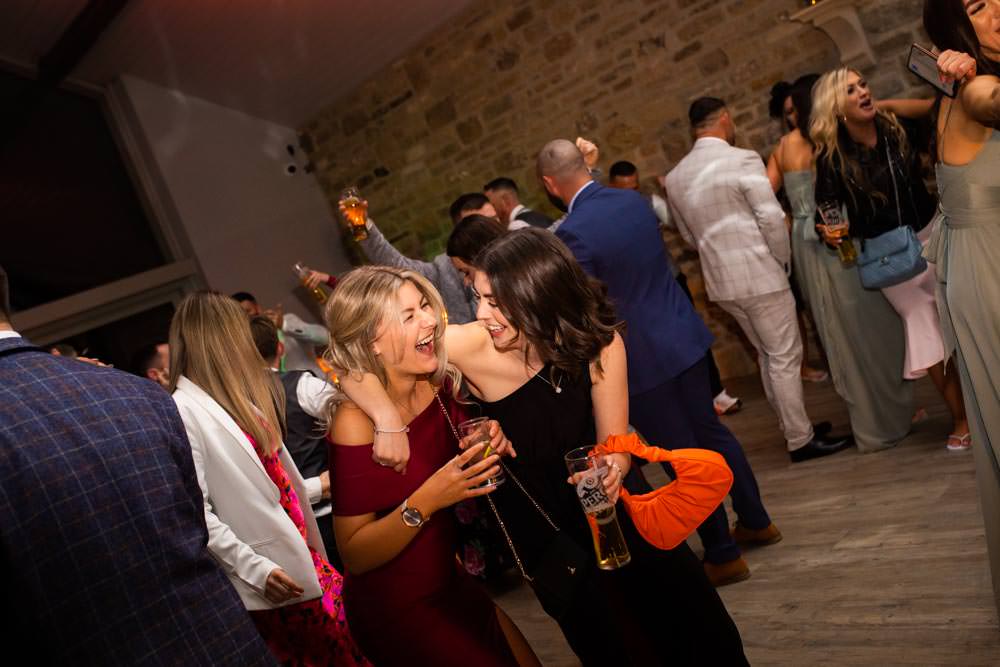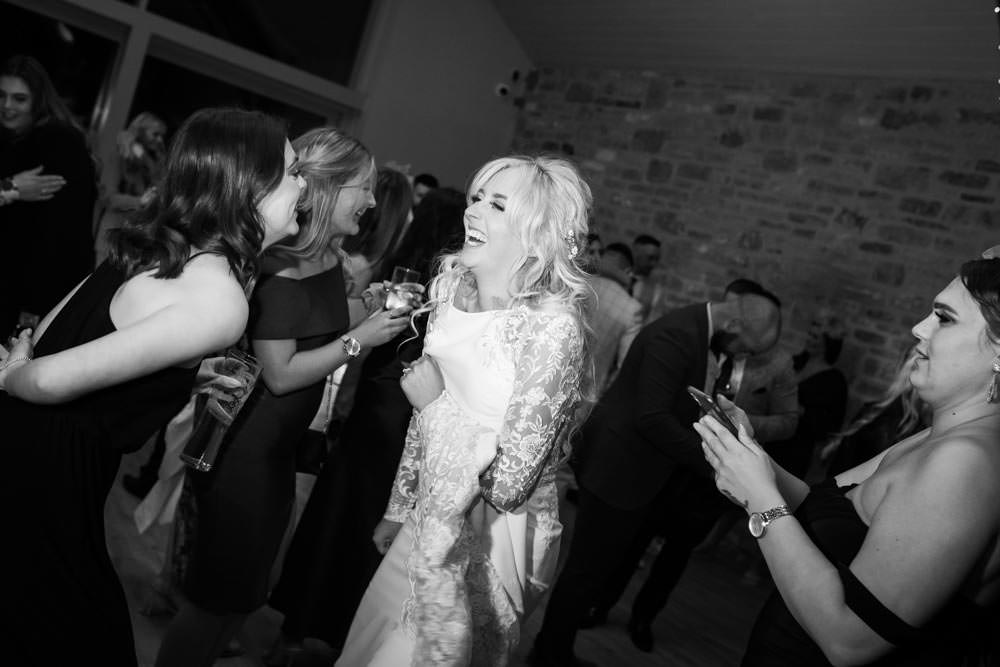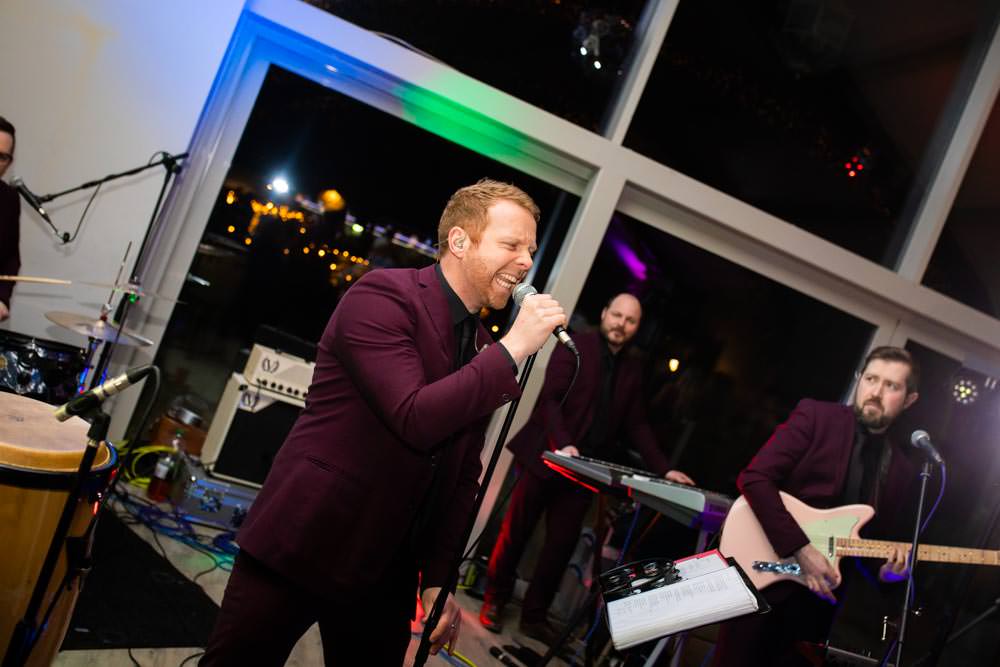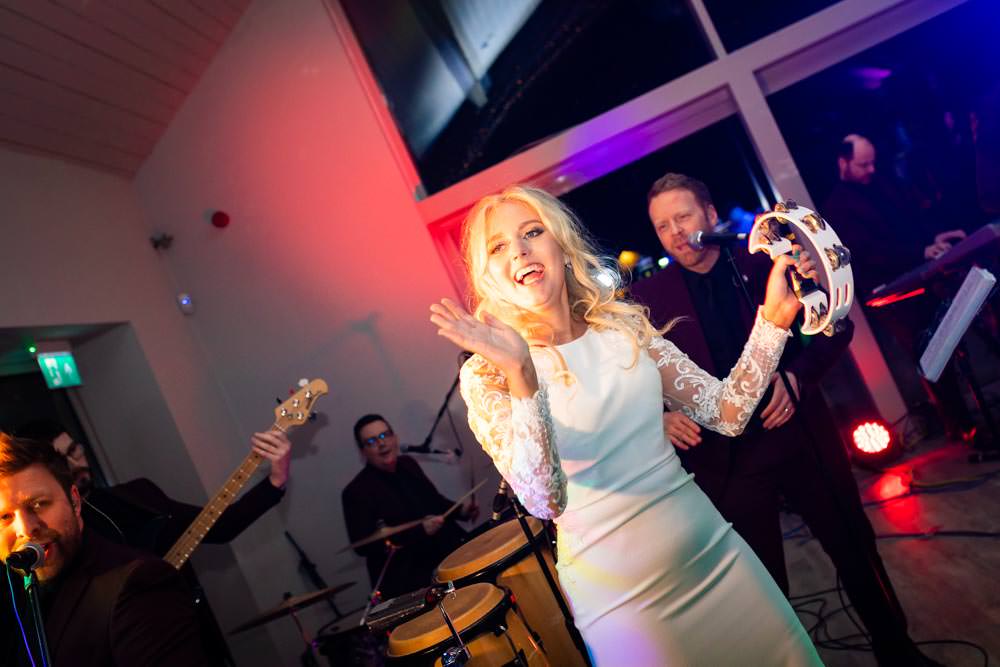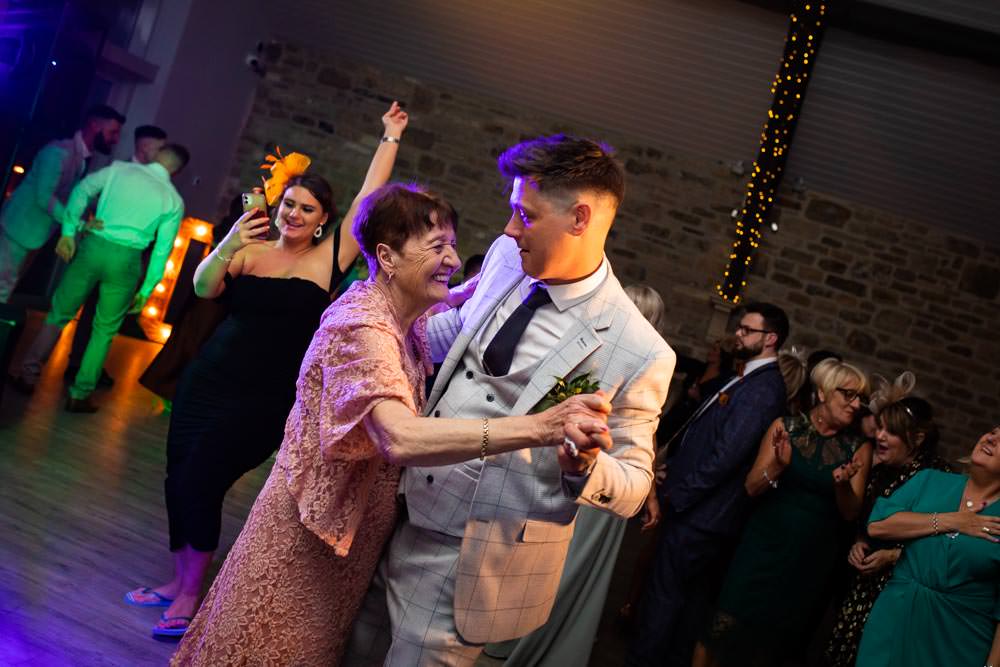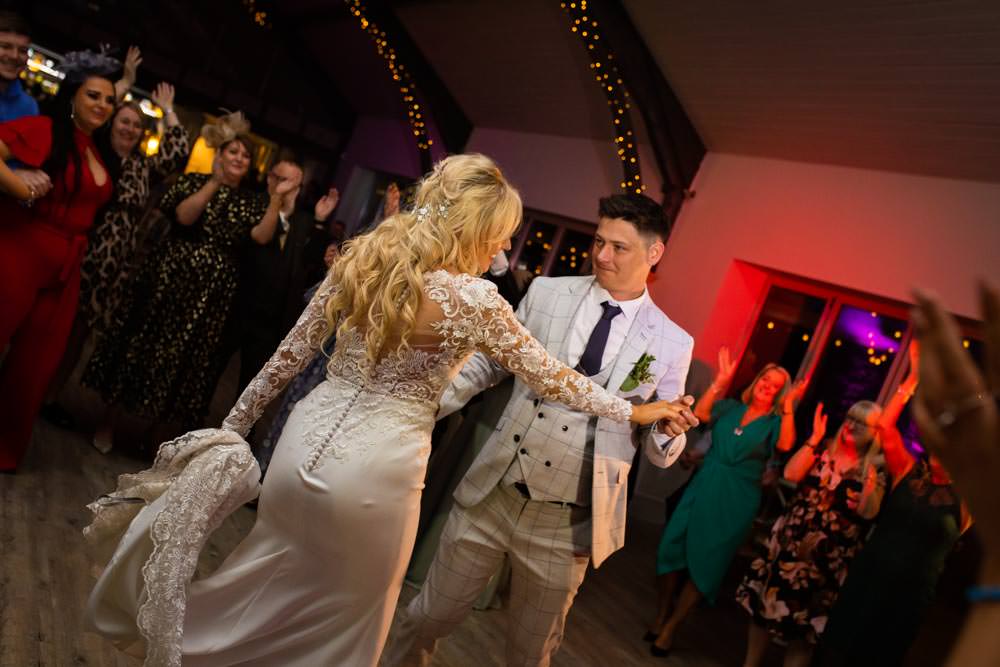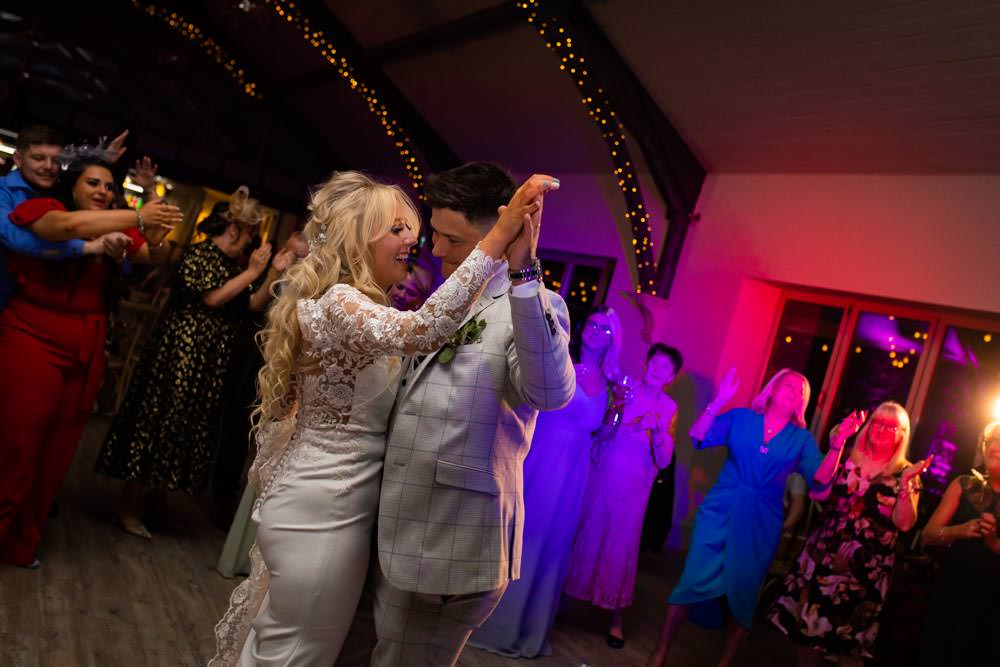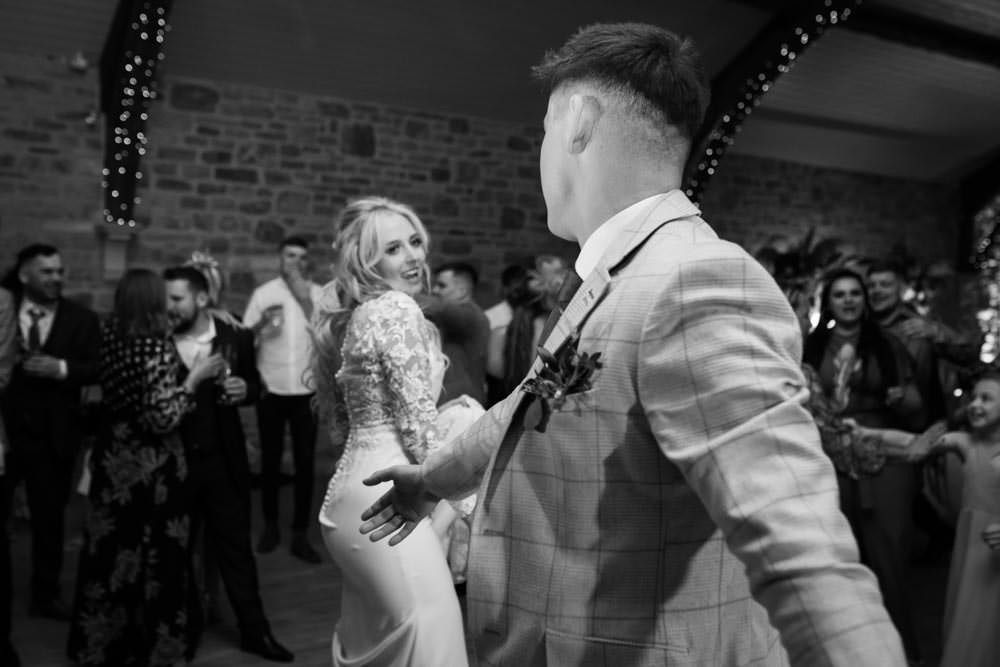 This was a top class wedding with lots of fun, love and laughter throughout the day. There was a buzz from start to finish and it was a pleasure to be a part of these celebrations. Hayley and Sam are a brilliant couple, it was clear to see that they are a perfect match and that they love each other deeply. They have a really strong group of family and friends too, and a bright future together.
Congratulations guys!! Xxxxx
To view the full collection of images click this link... Hayley and Sam - Yorkshire Wedding Barn