Liam and Alex - Spring Wedding at Grinkle Park
Posted on 21st April, 2022
Although our wedding season began back in January (we've already had lots of weddings to shoot through the first 3 months of the year), Liam and Alex's celebrations at Grinkle Park felt like the official start of the Spring/Summer season. The entire UK was bathed in sunshine during the last week of March, with the temperatures feeling like mid June. Guests gathered on the lawn at Grinkle Park, guys casting aside their jackets and ladies opting for summery dresses, for pre ceremony drinks. Meanwhile, Alex and her bridesmaids were going through final preparations in the bridal suite, aiming to be ready for a 1pm ceremony (Alex made it for 1.10pm to be precise, but it's always classy to be a little late). Her arrival was worth the wait, and delighted Liam and their guests.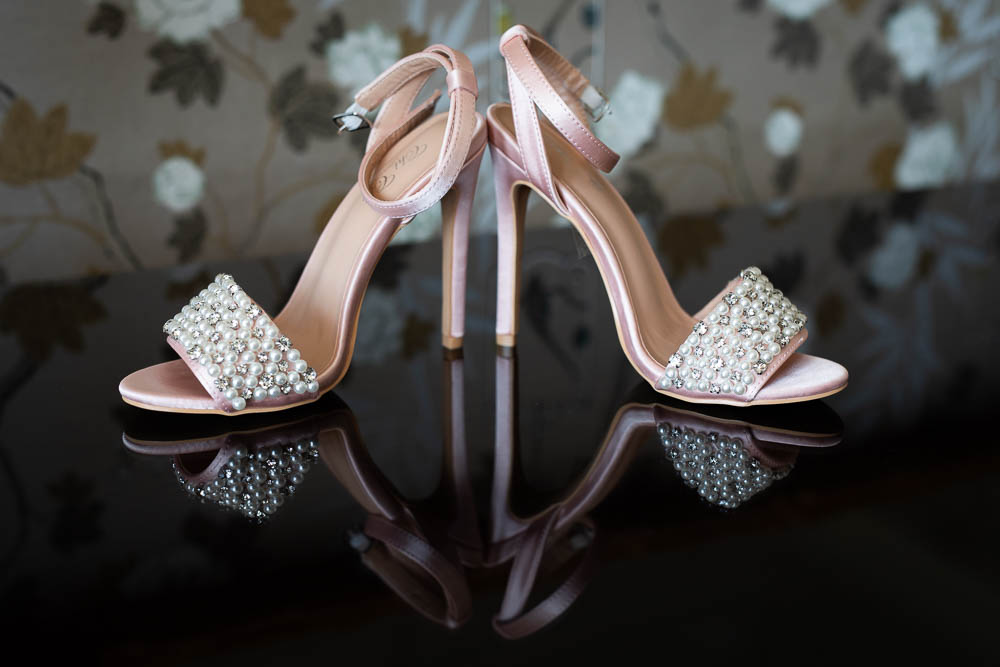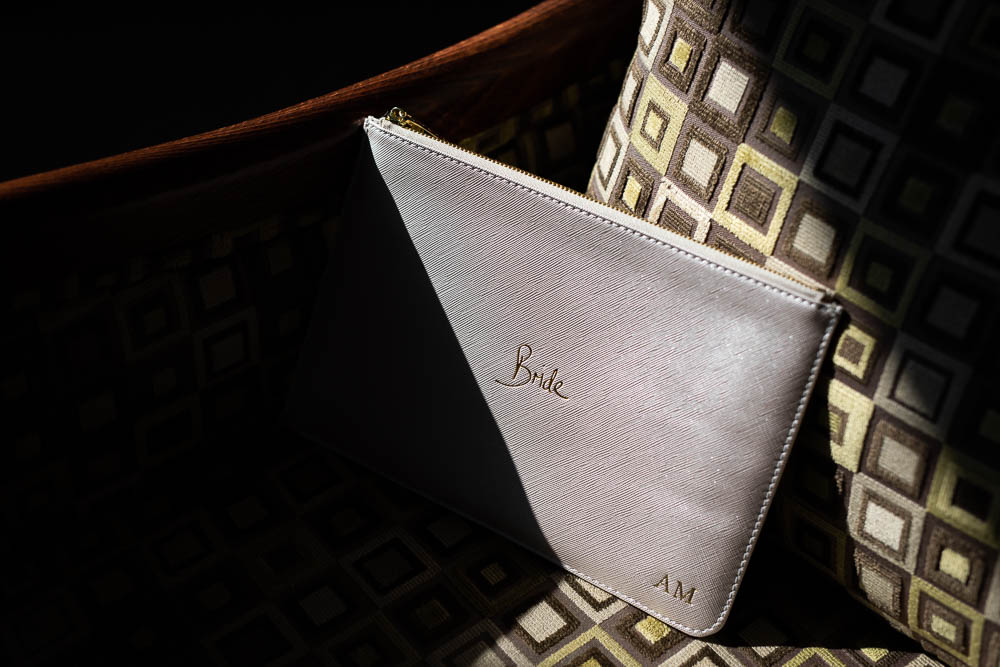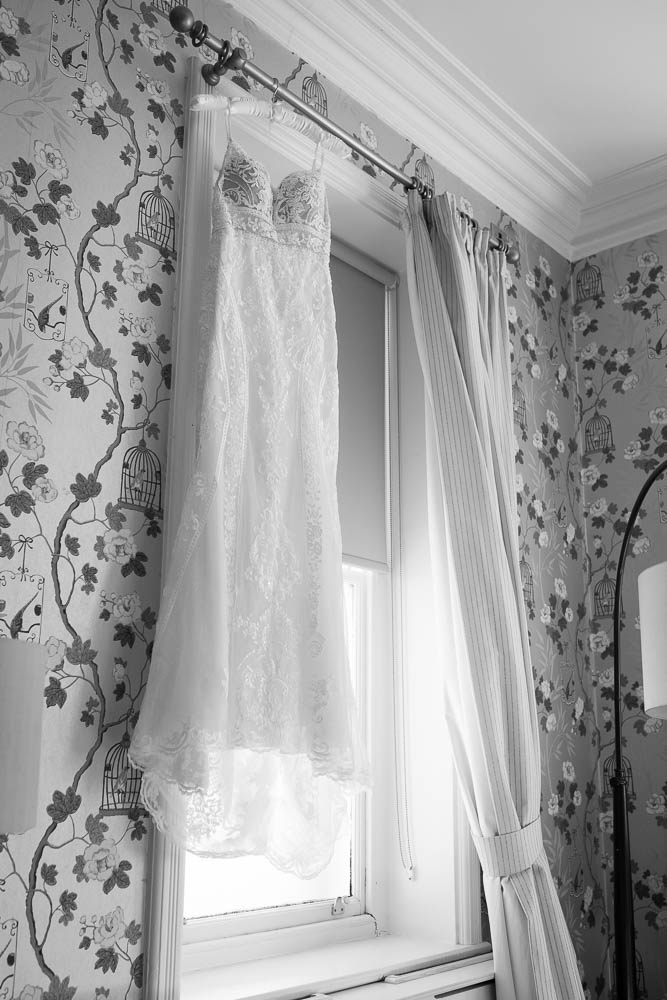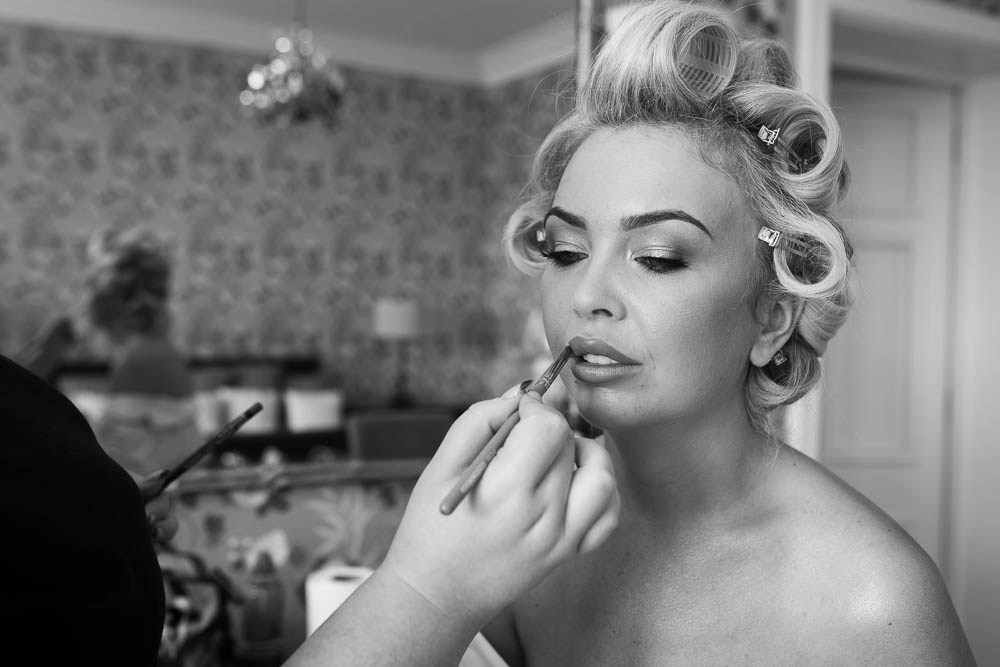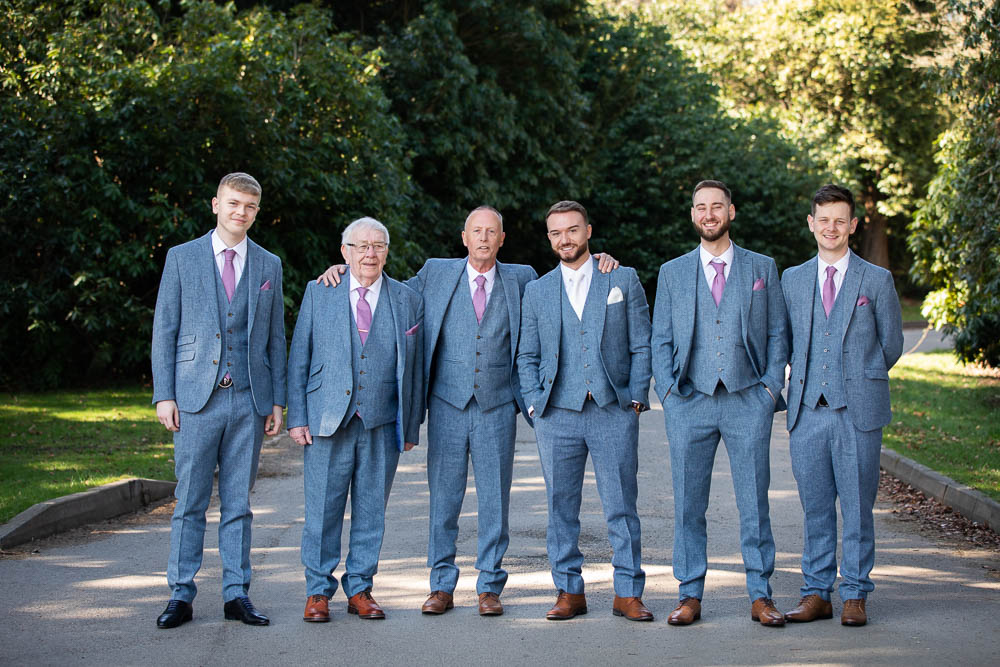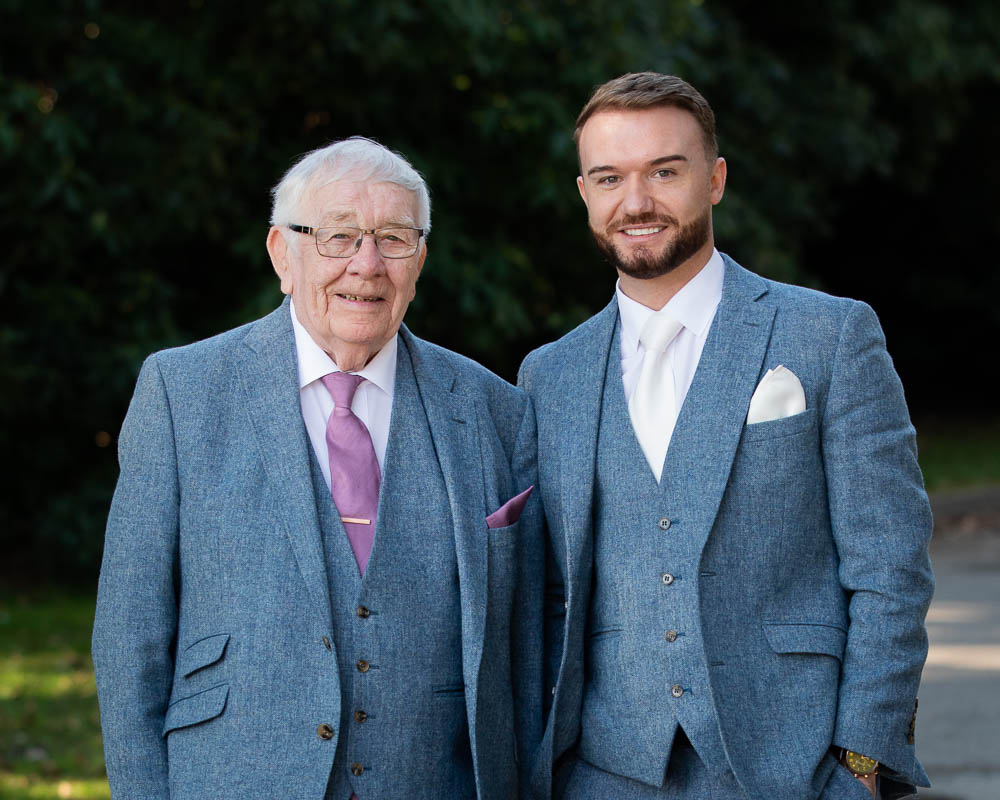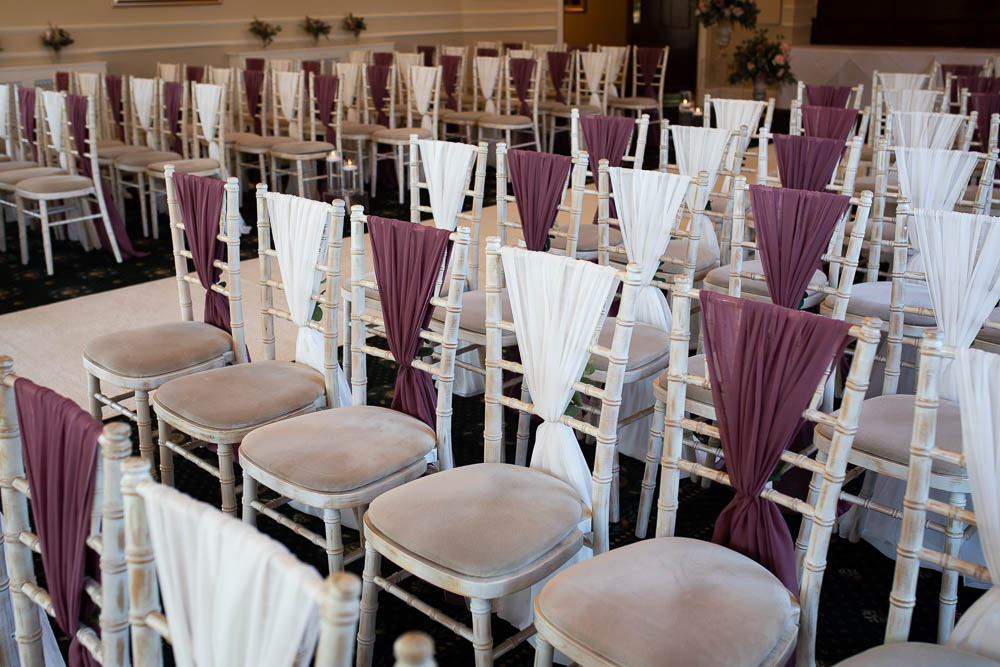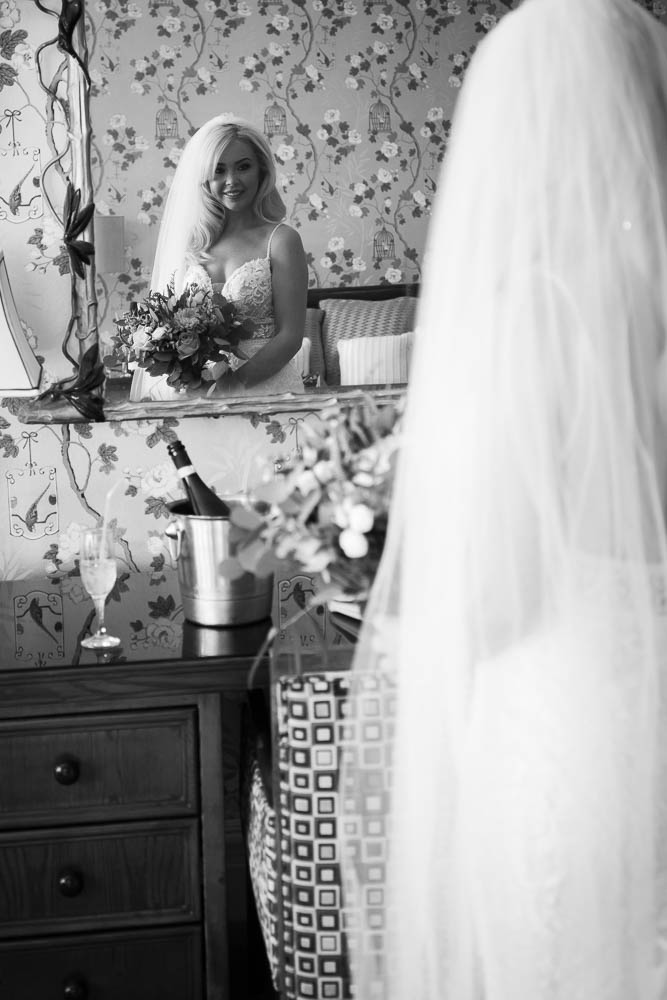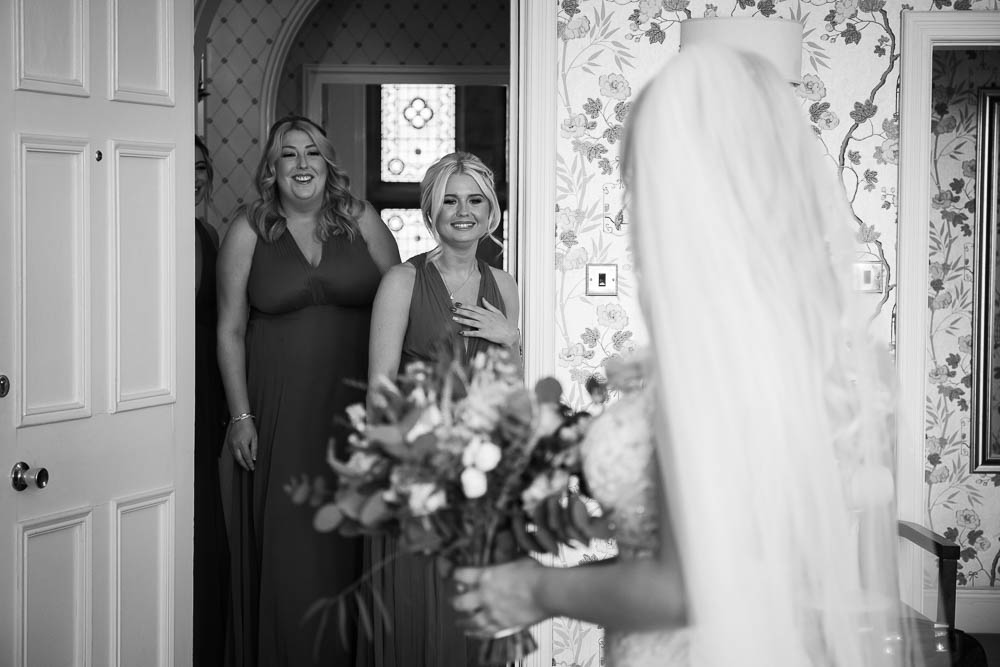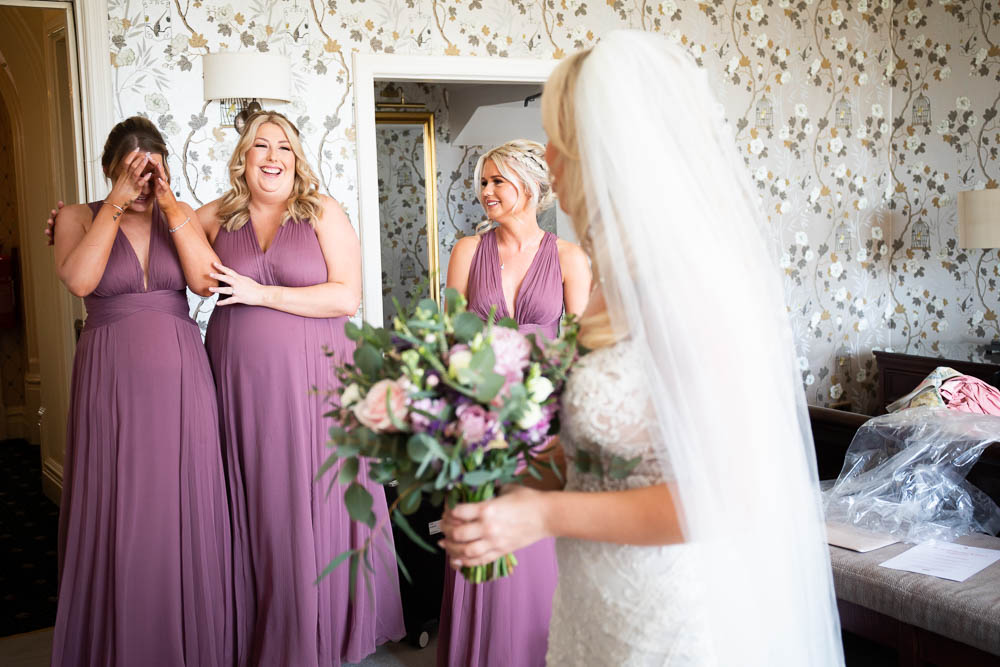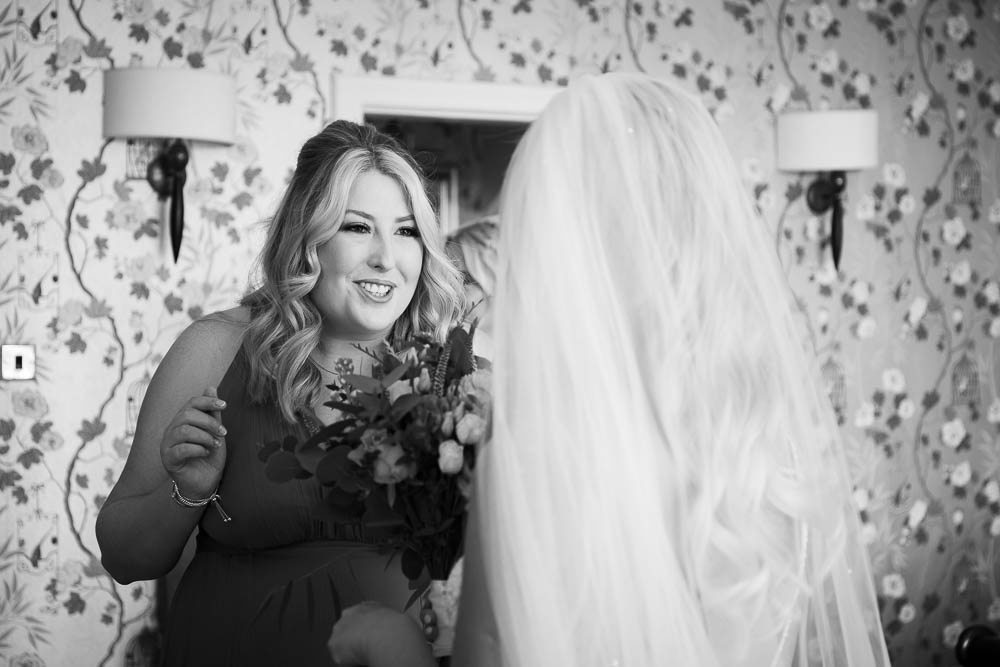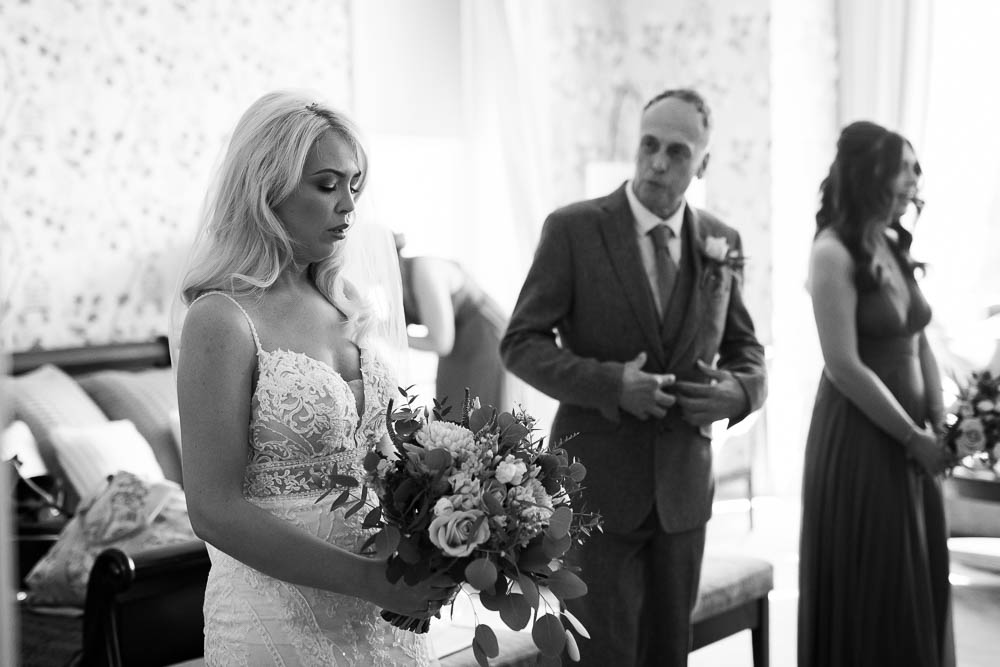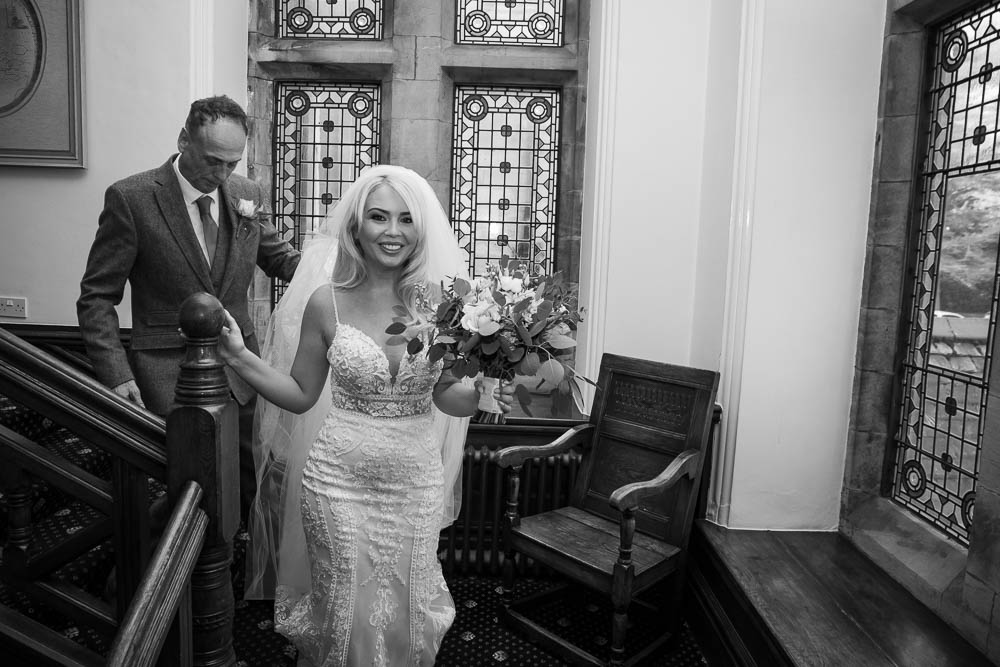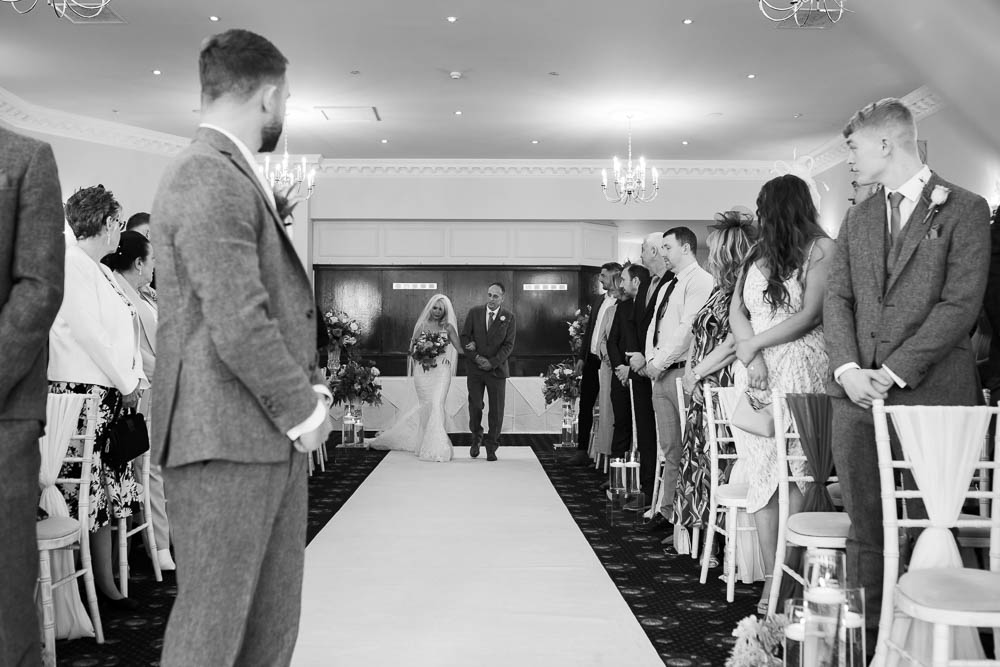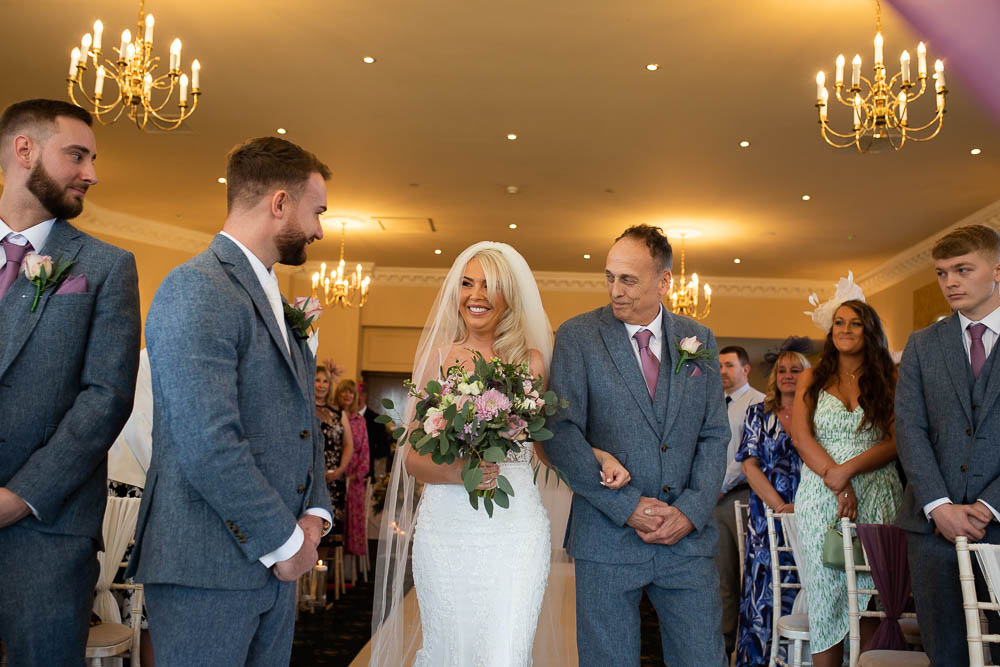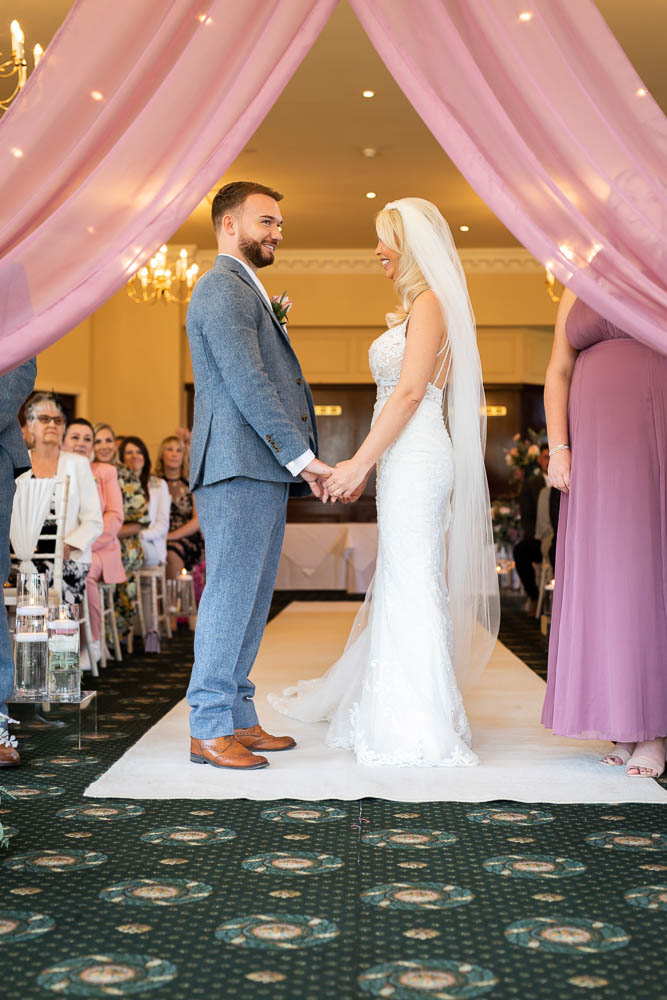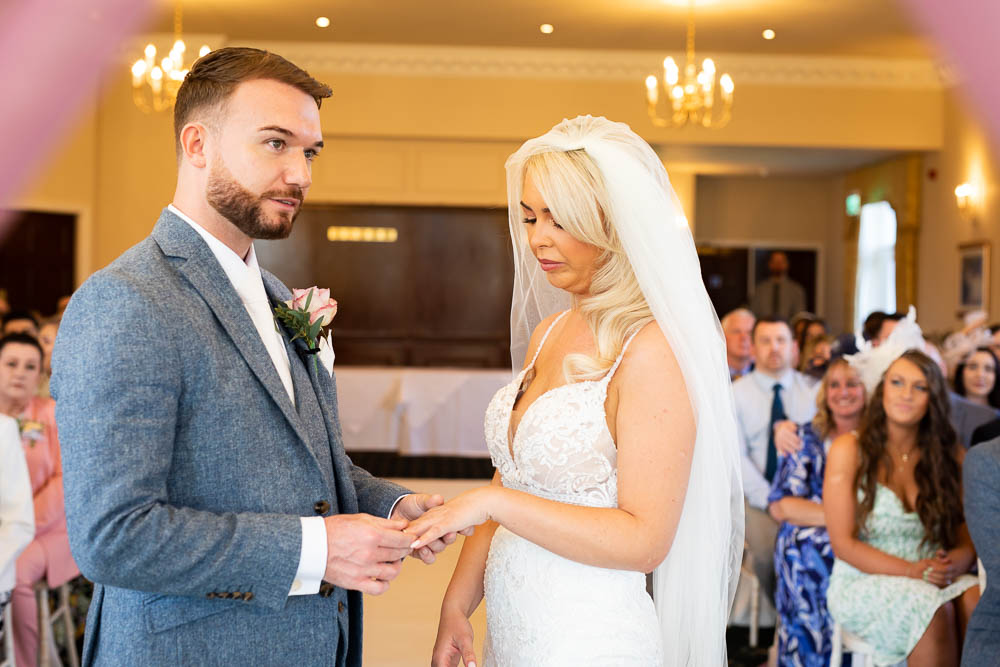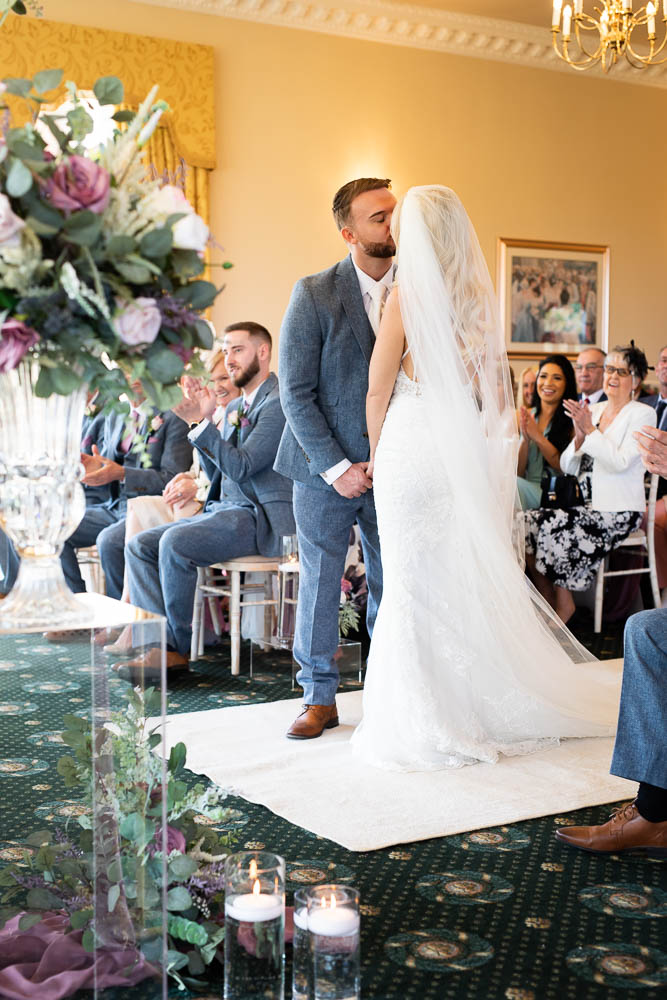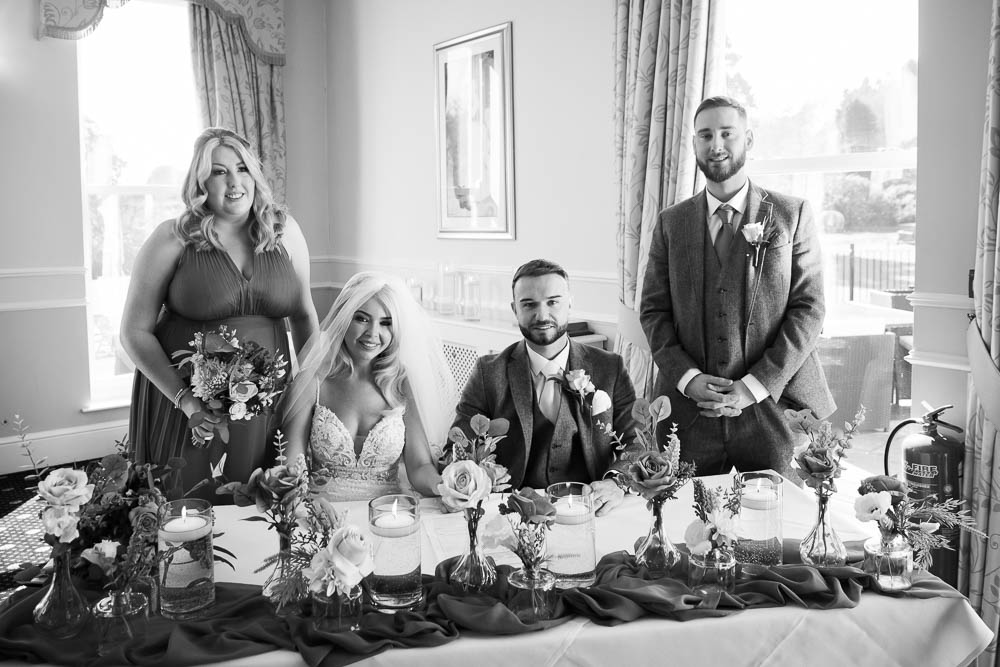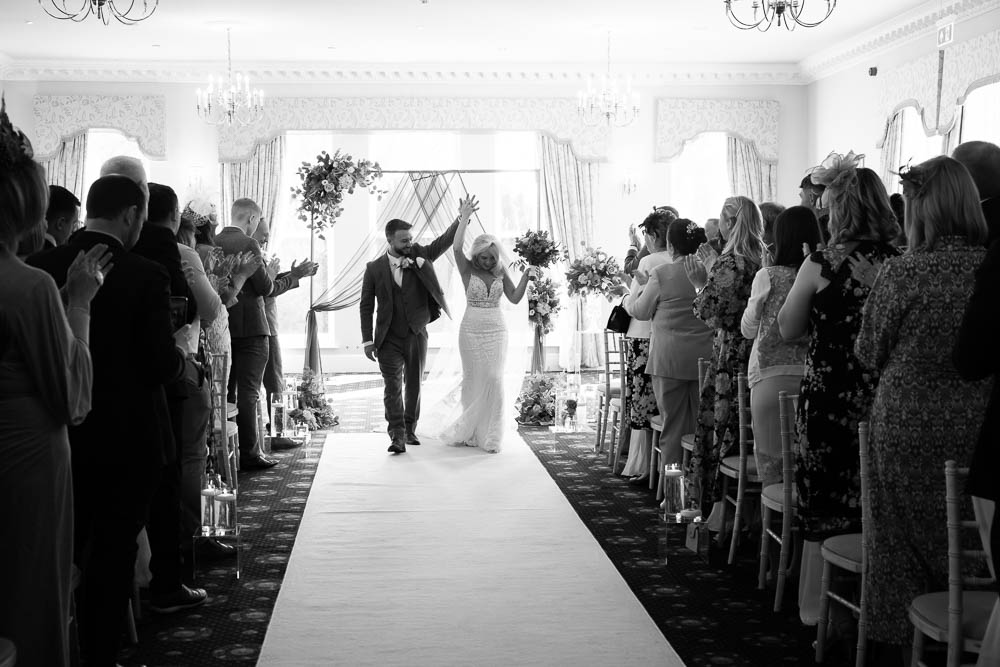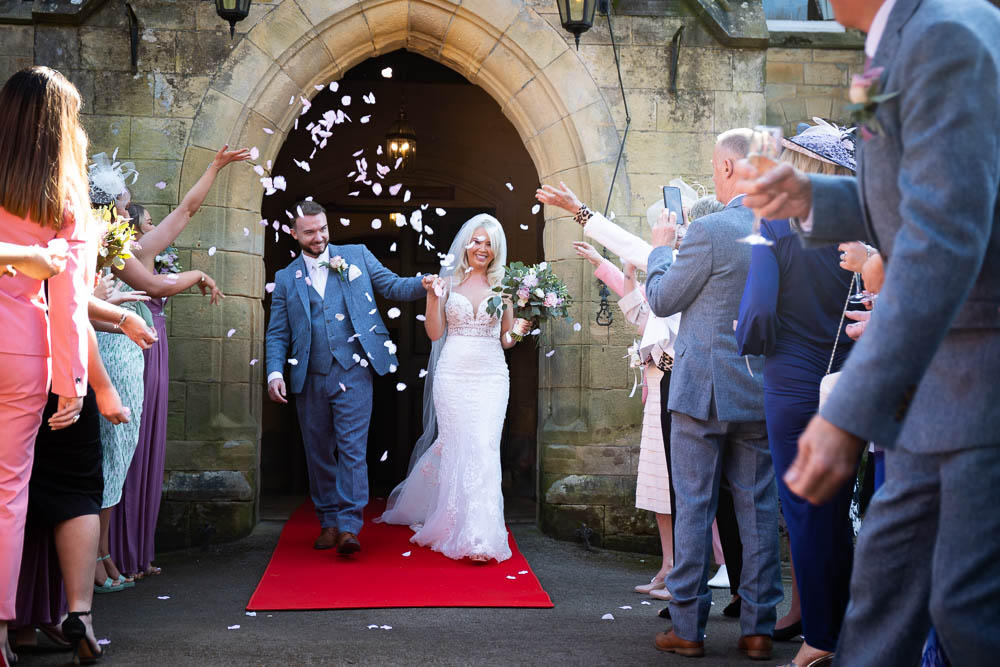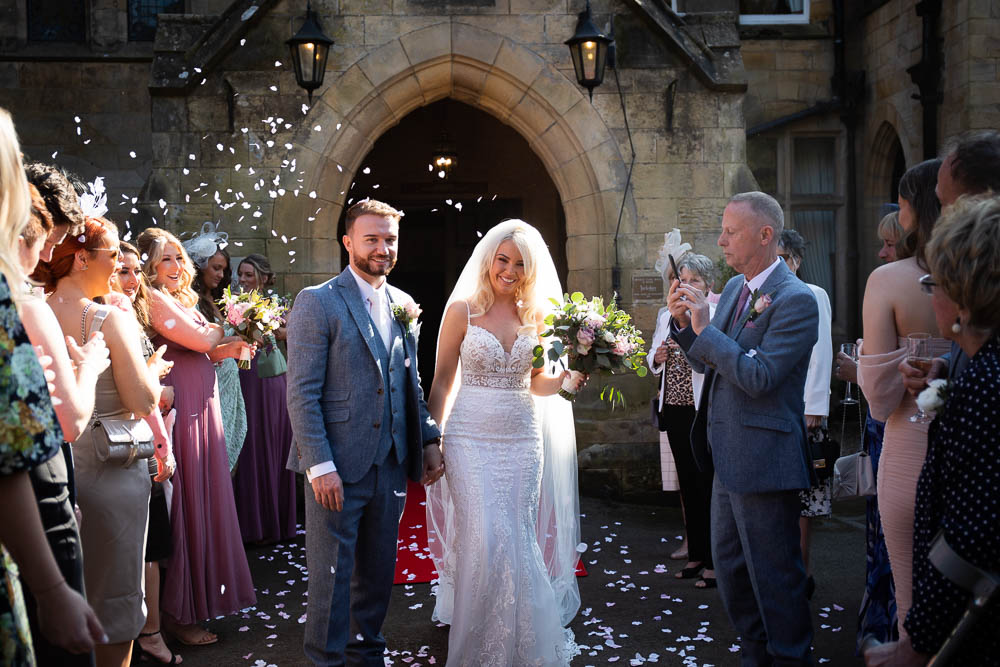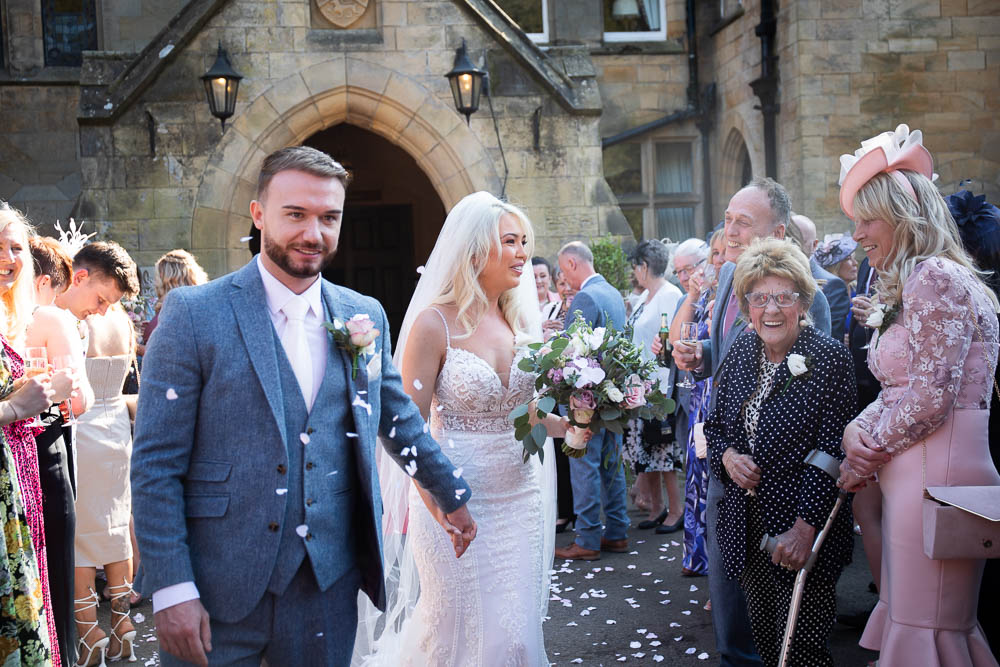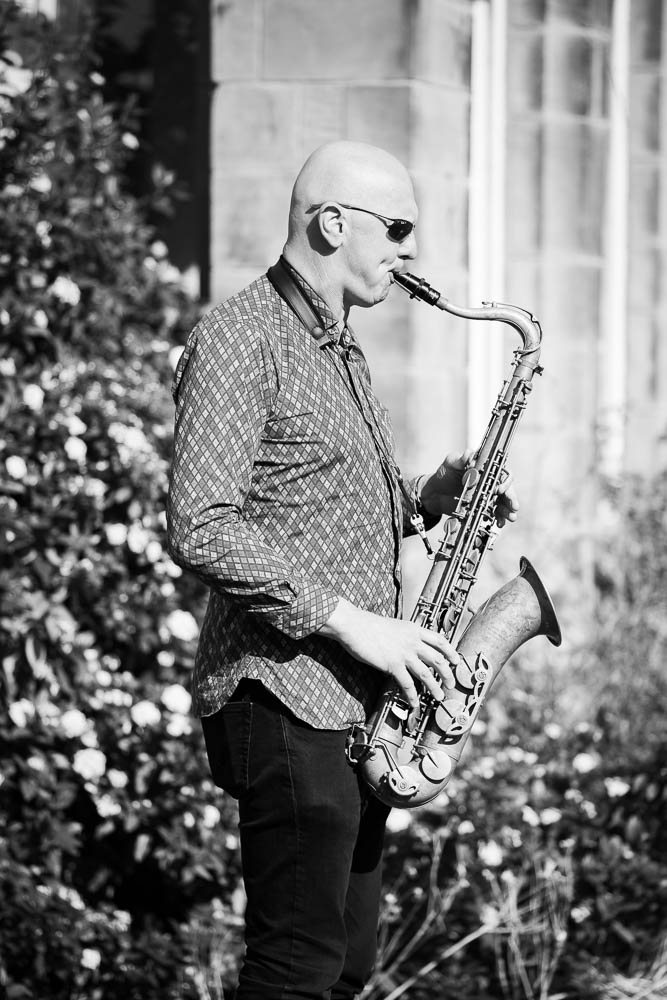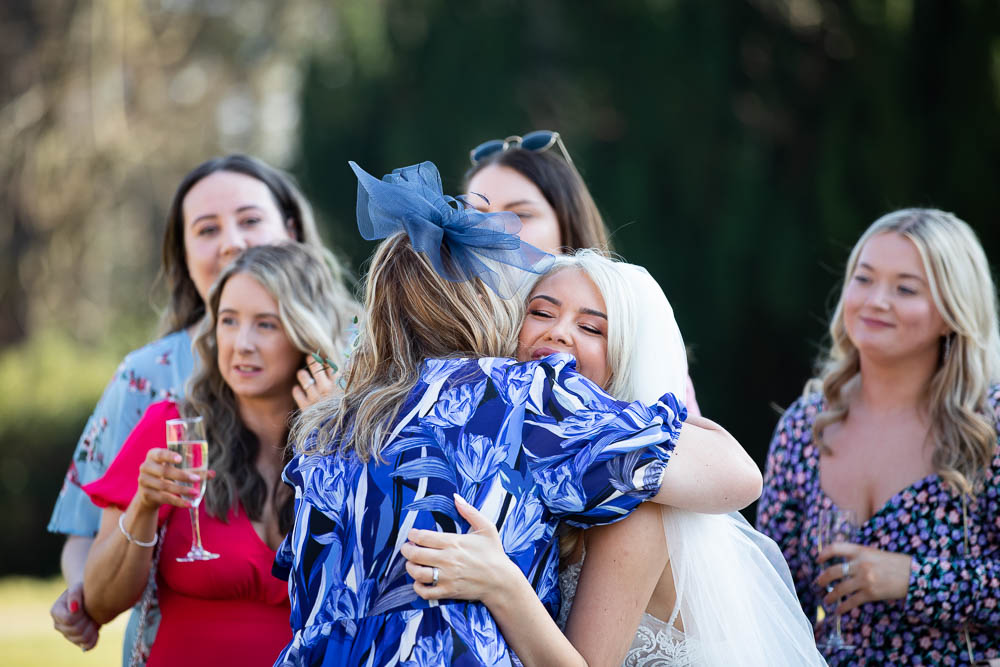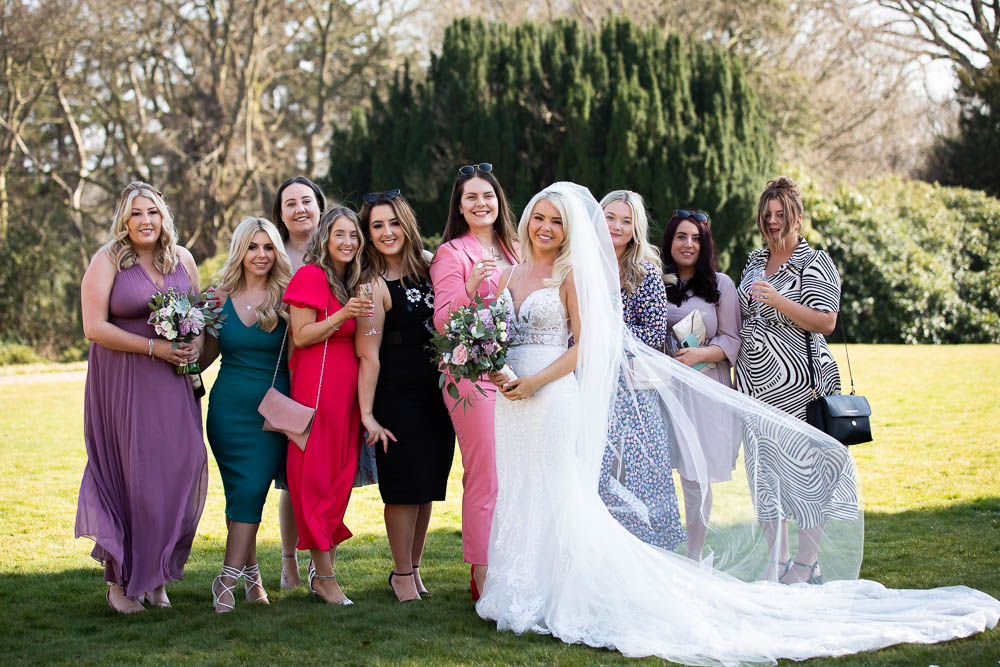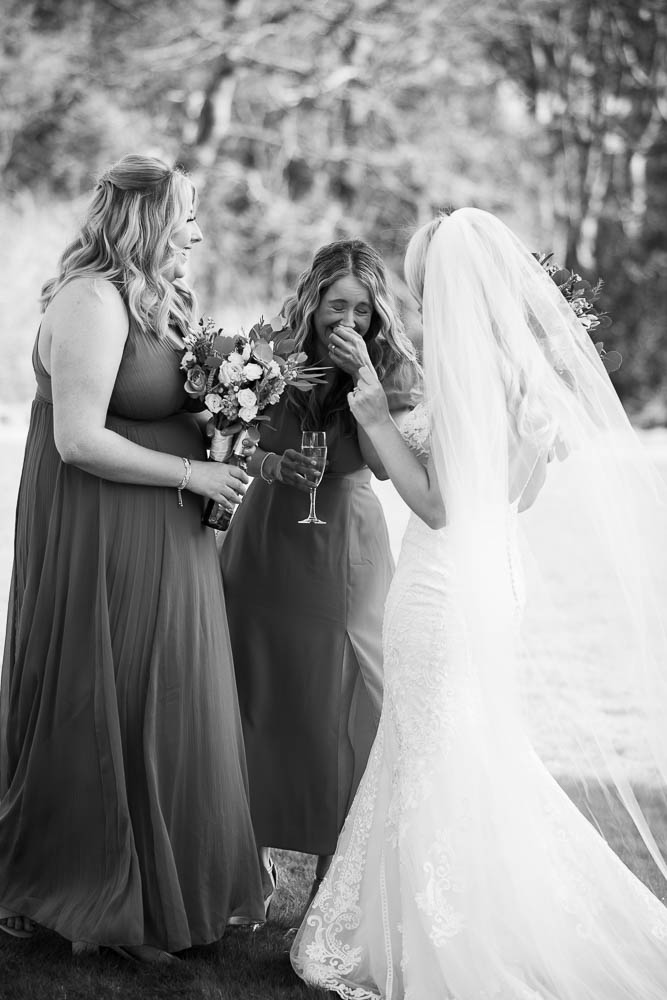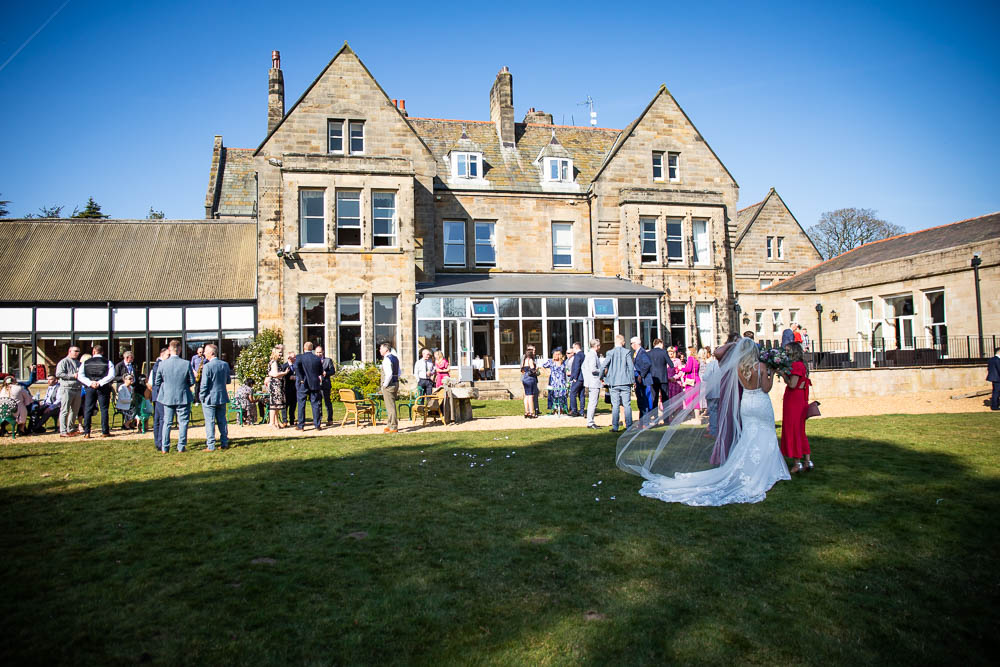 Grinkle Park is a truly beautiful venue, set high on the North York Moors and surrounded by woodland. We used the grounds for our group shots, finding open shade from a huge conifer. Sunny days can be a big problem for photographers, but I'll take my chances with a warm weather wedding any day! You can always find somewhere to shoot, or use a dash of fill flash to omit any harsh shadows.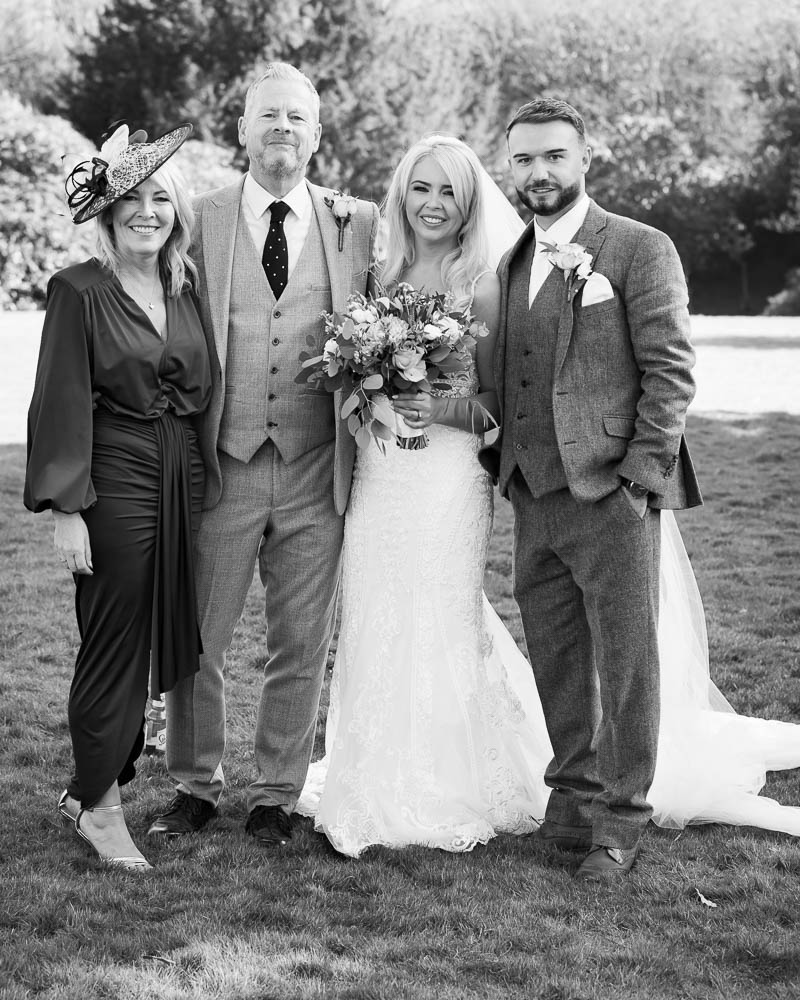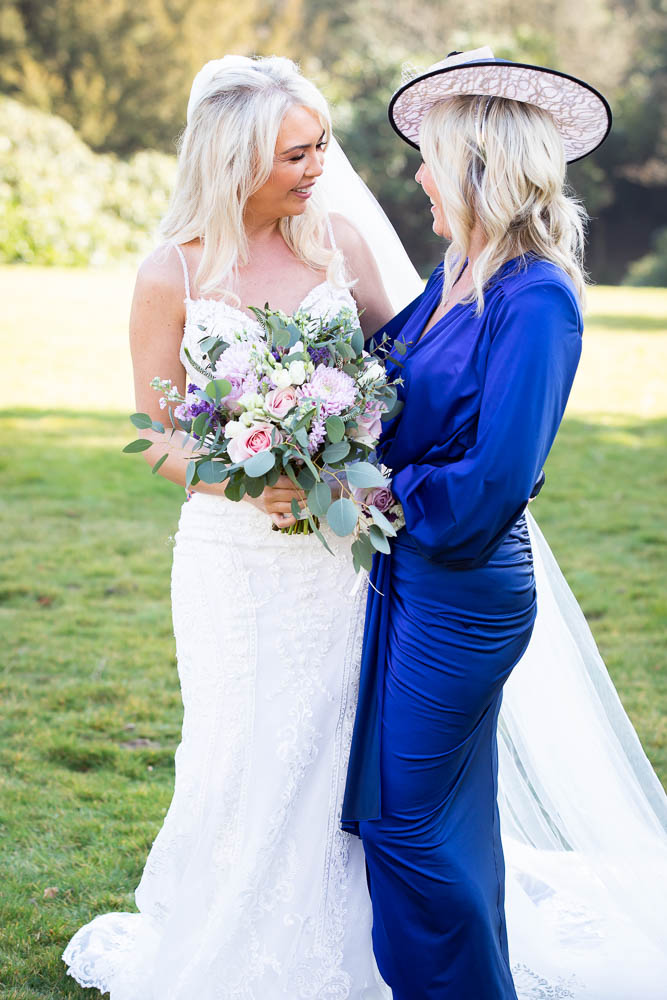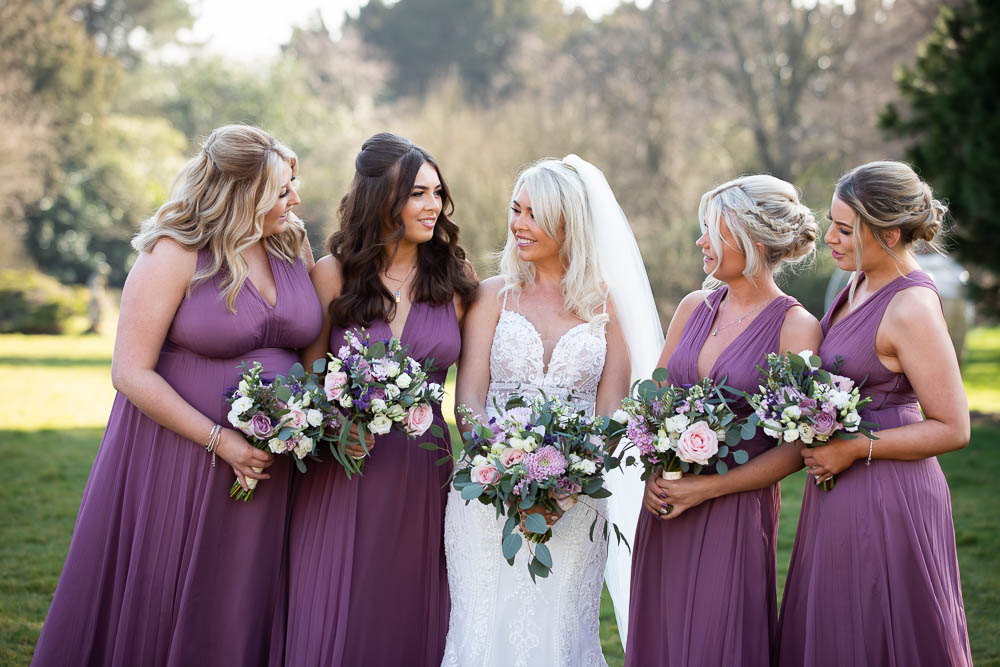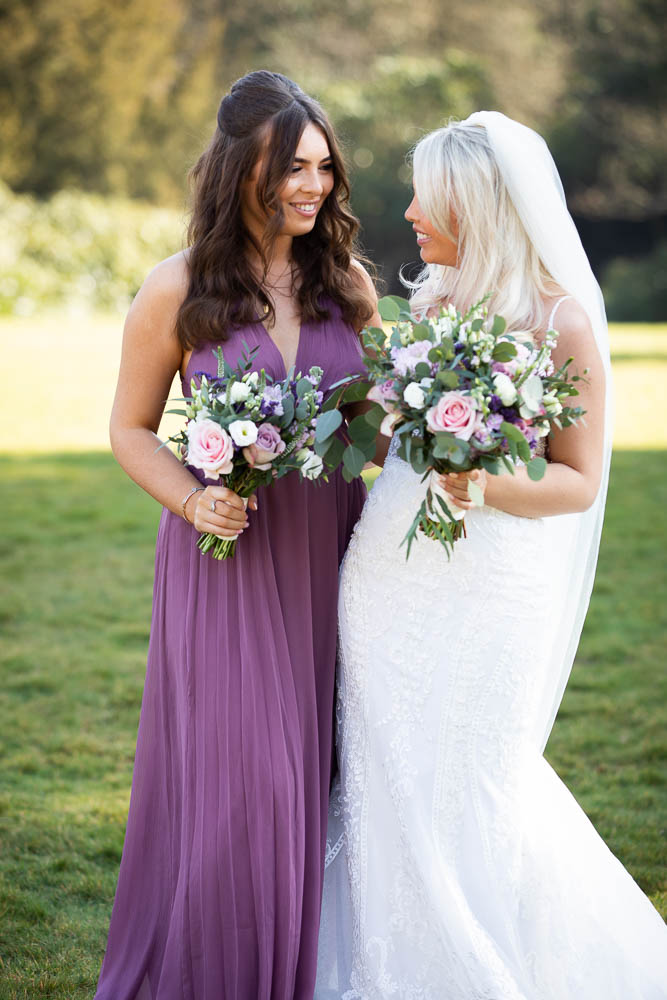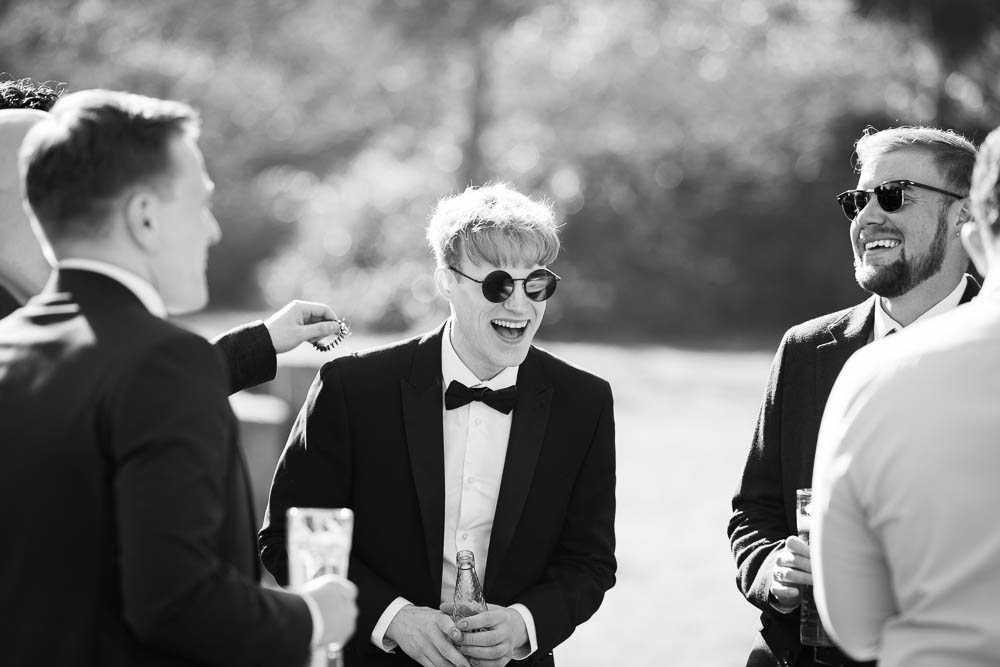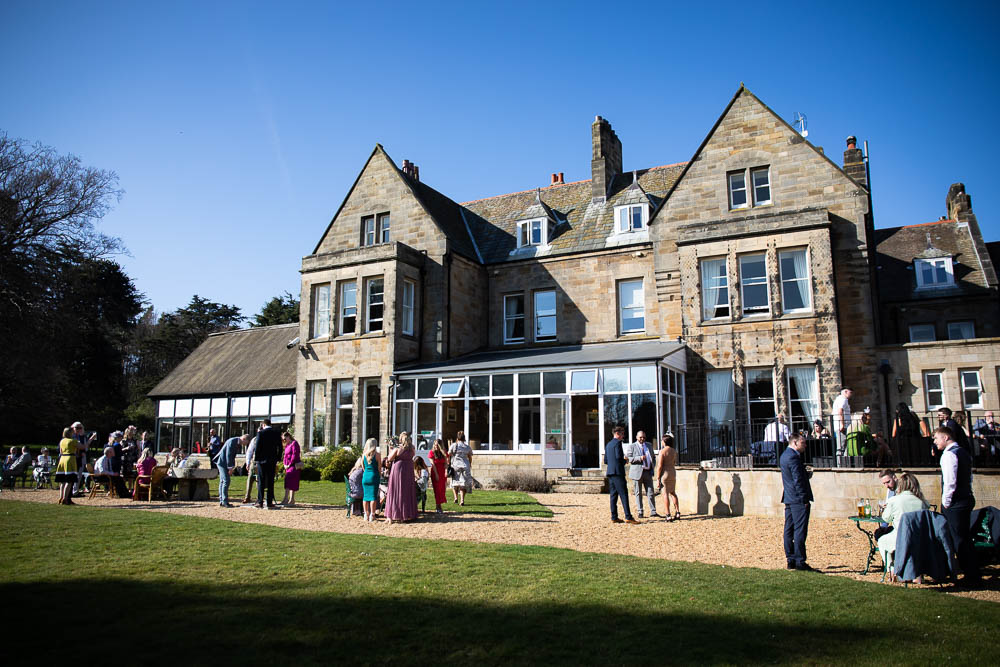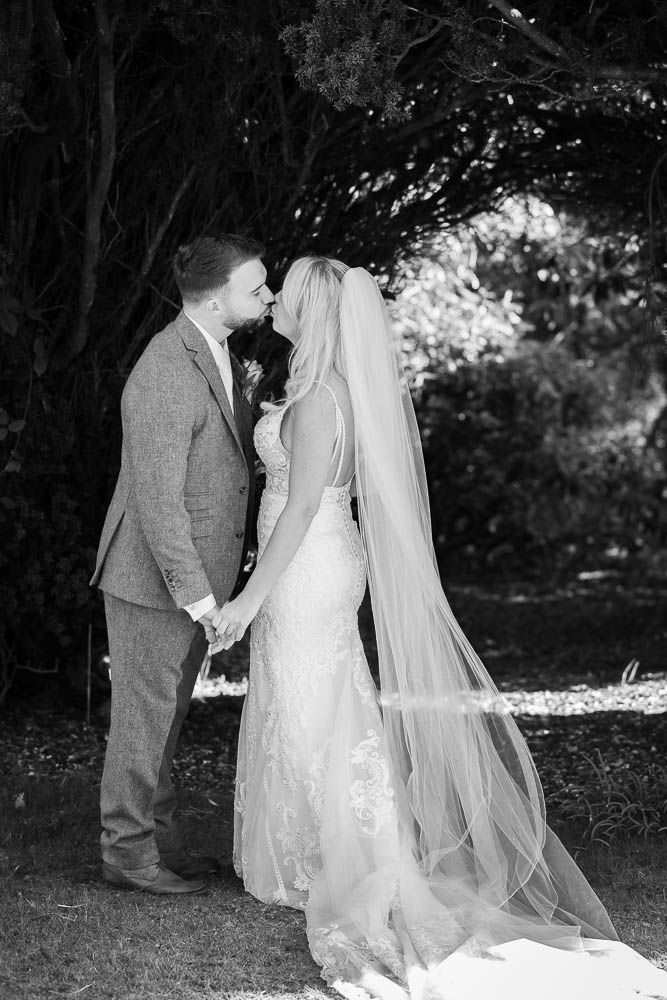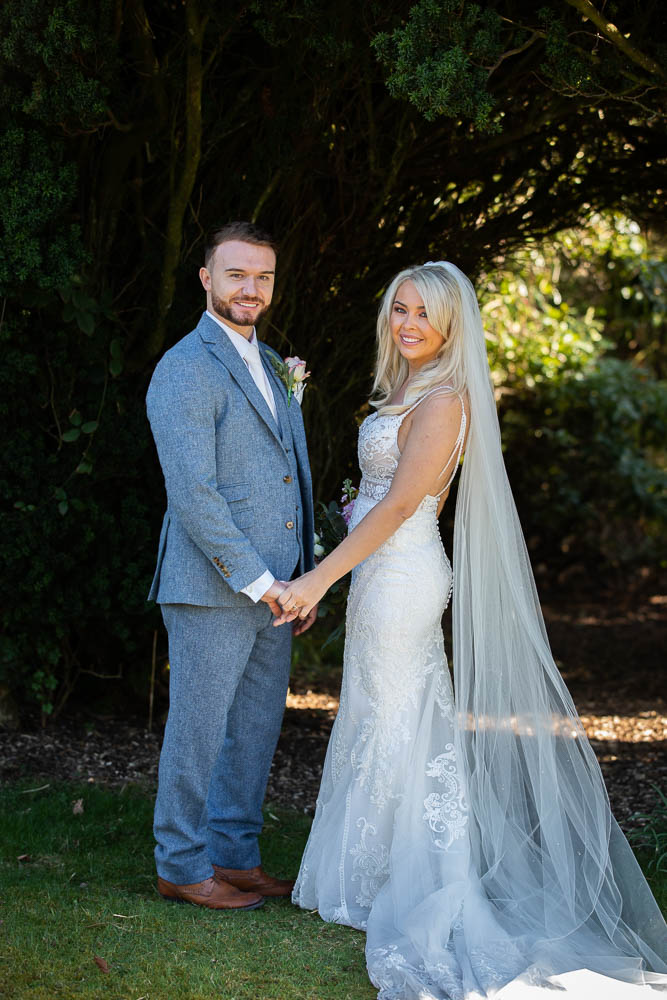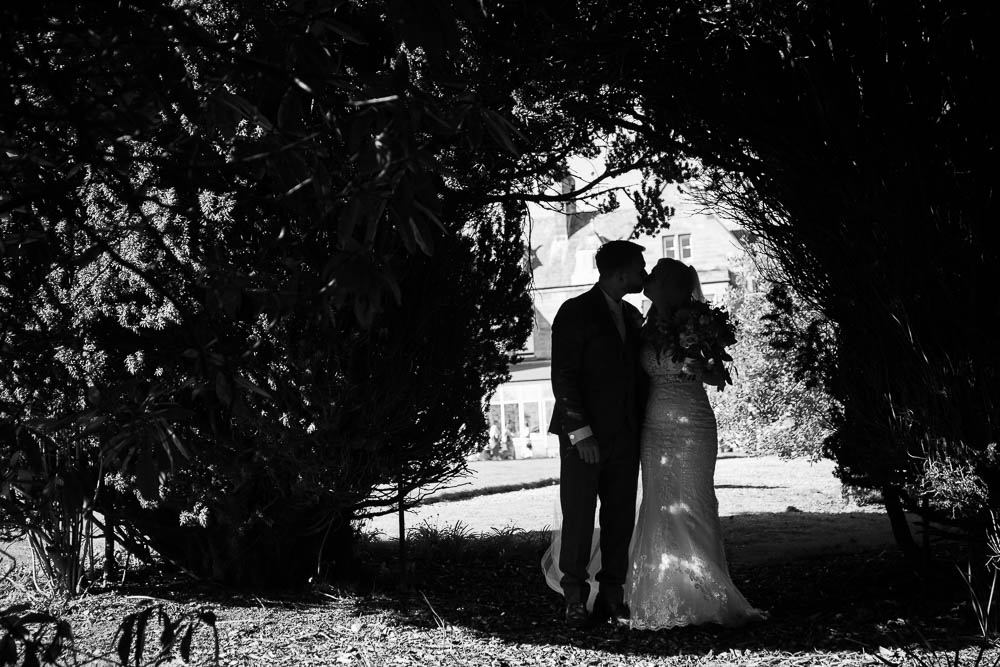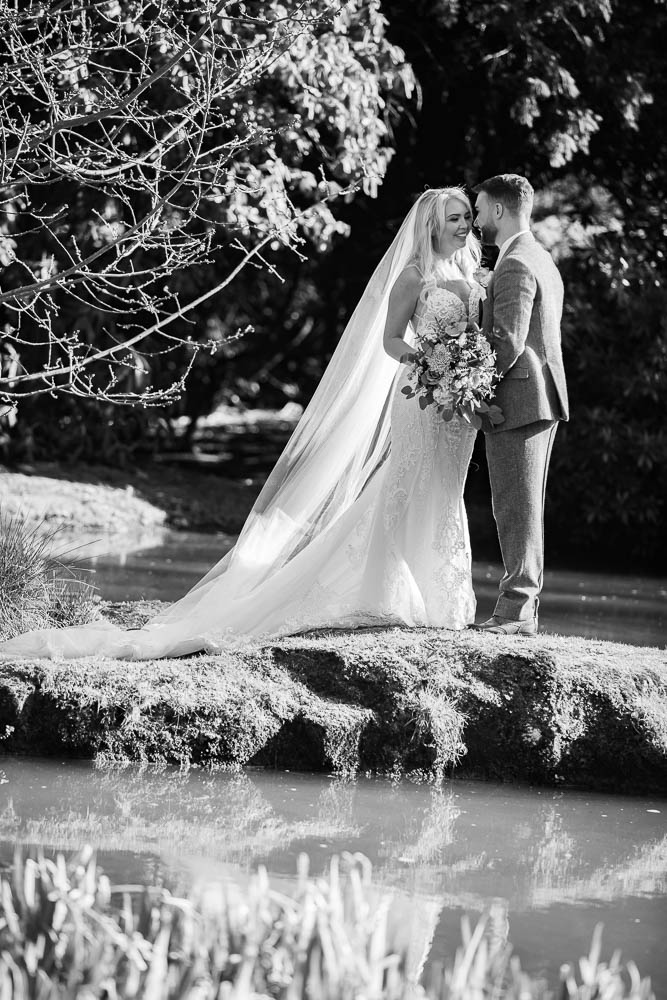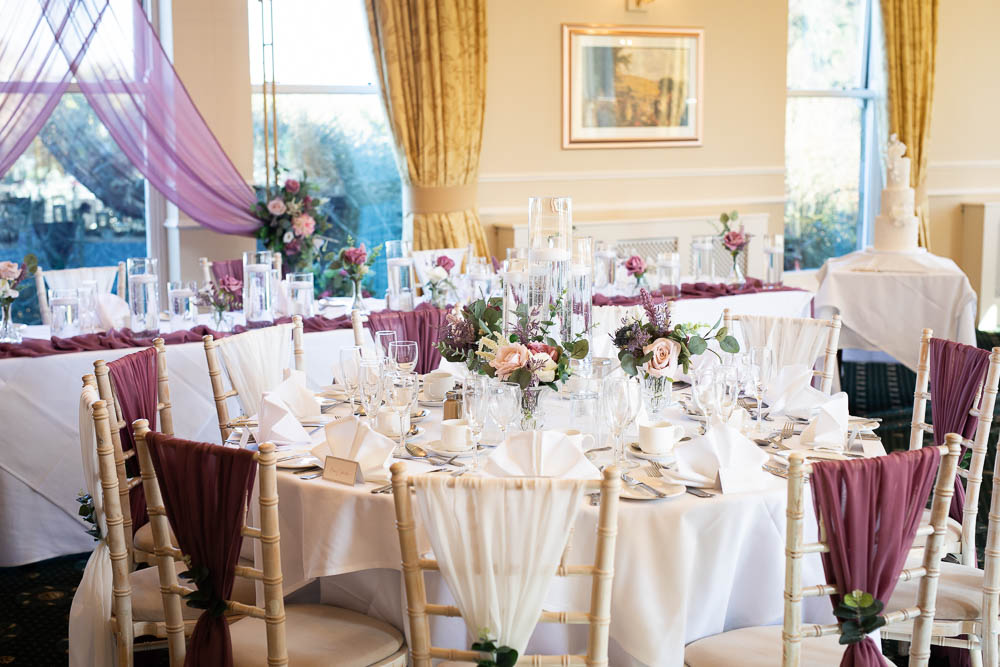 The wedding breakfast and speeches were conducted in stylish fashion with fabulous floral displays throughout the room. You could really see that Alex's hard work and planning had paid off as the decor looked amazing.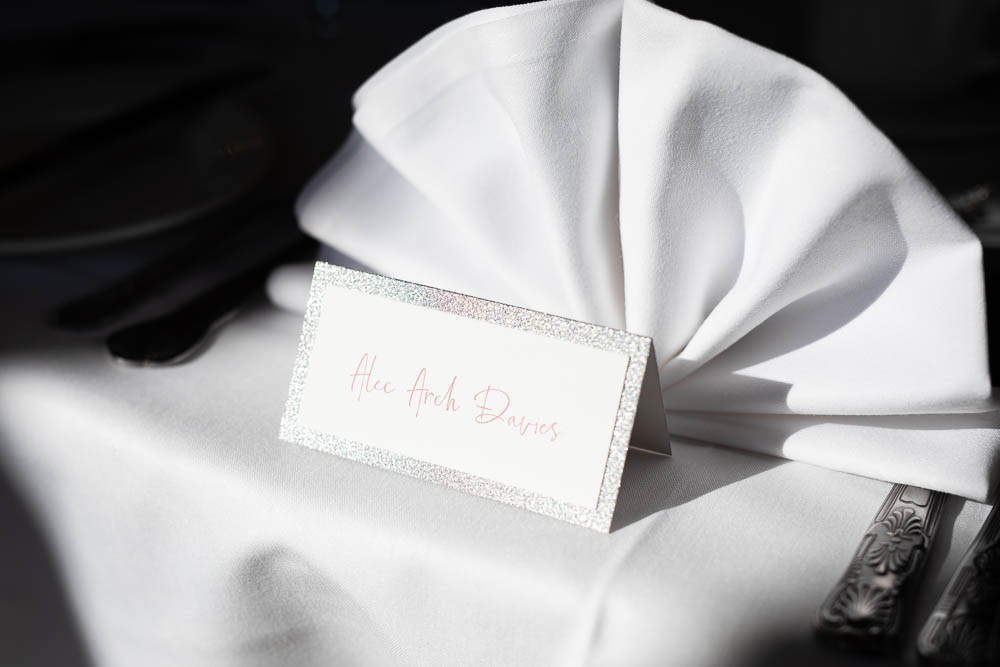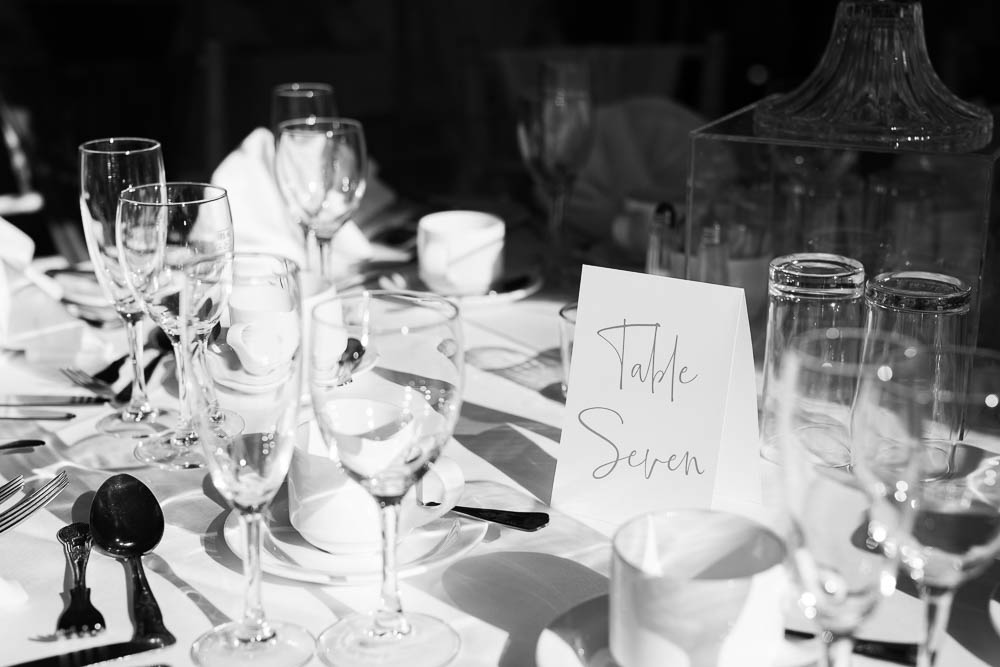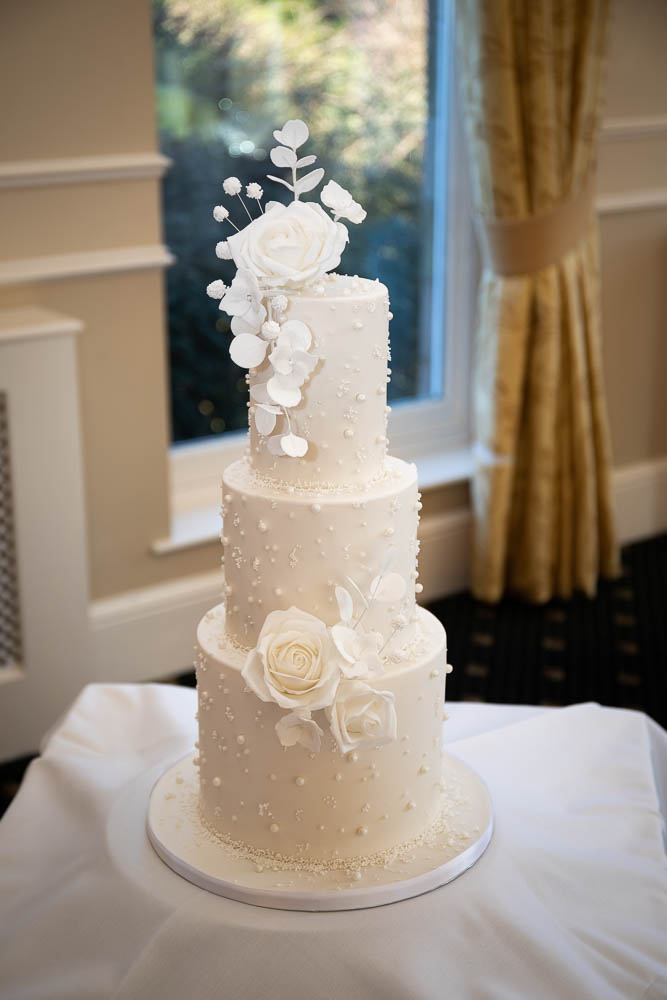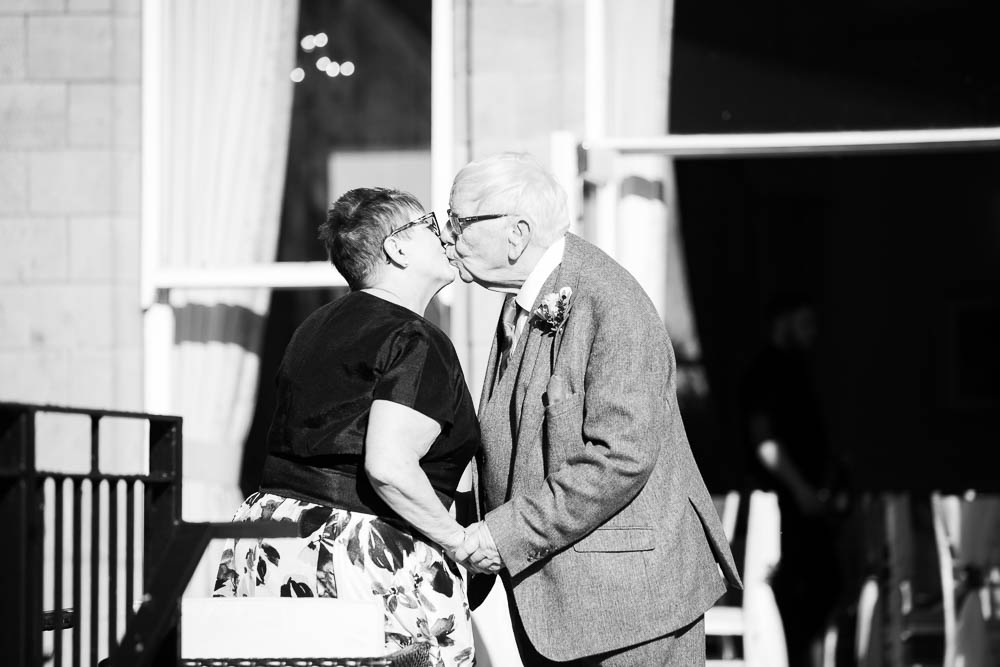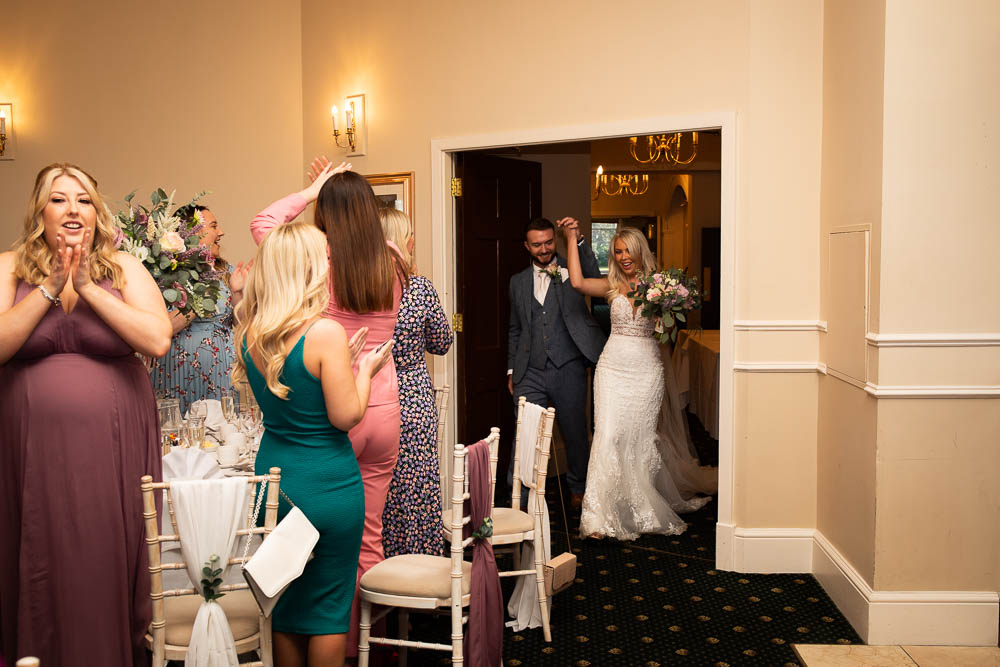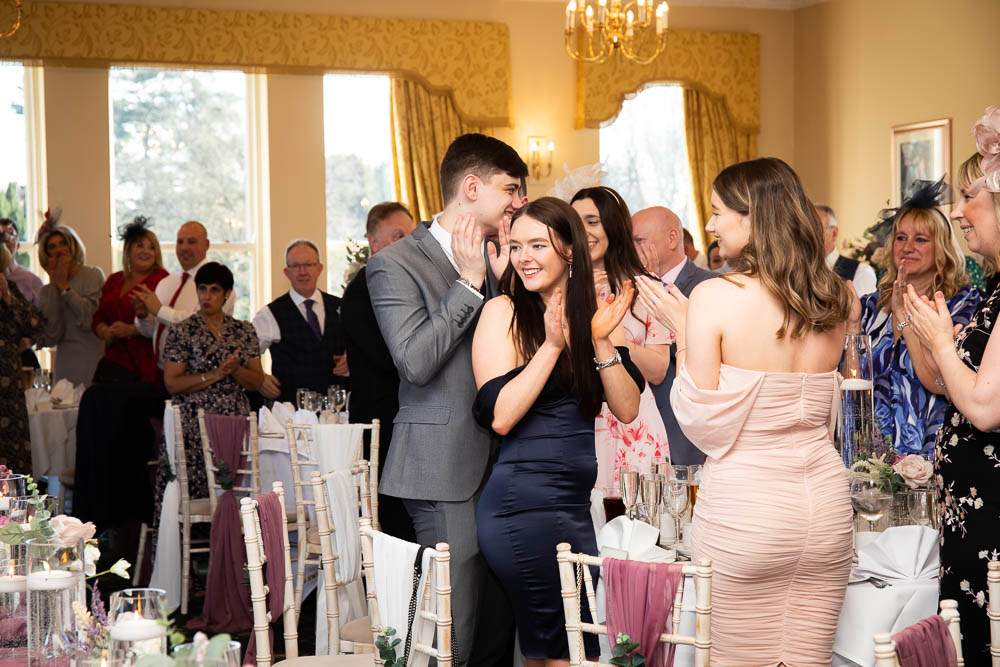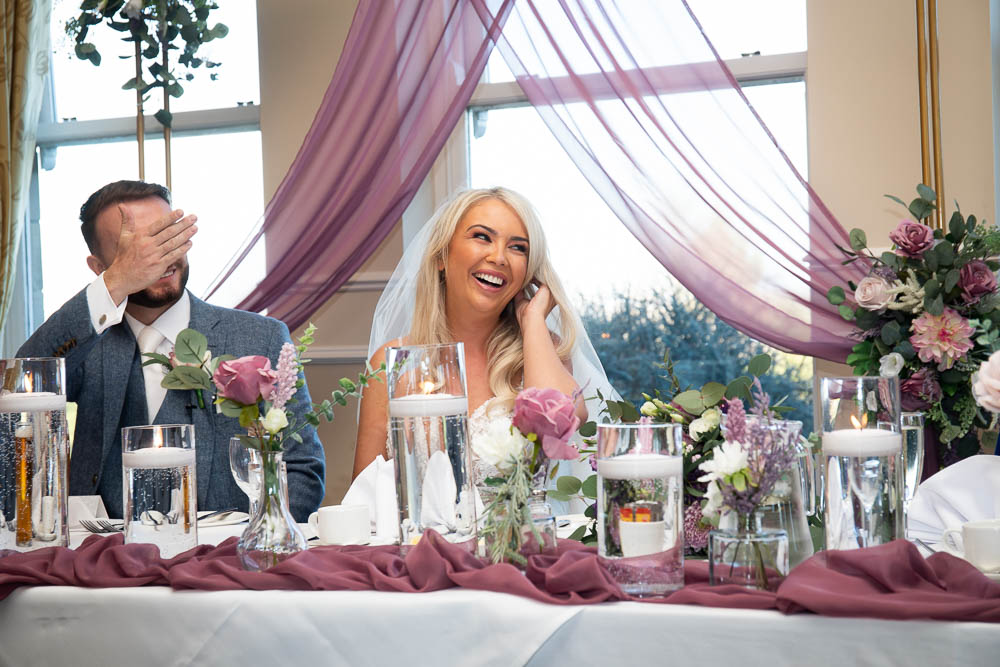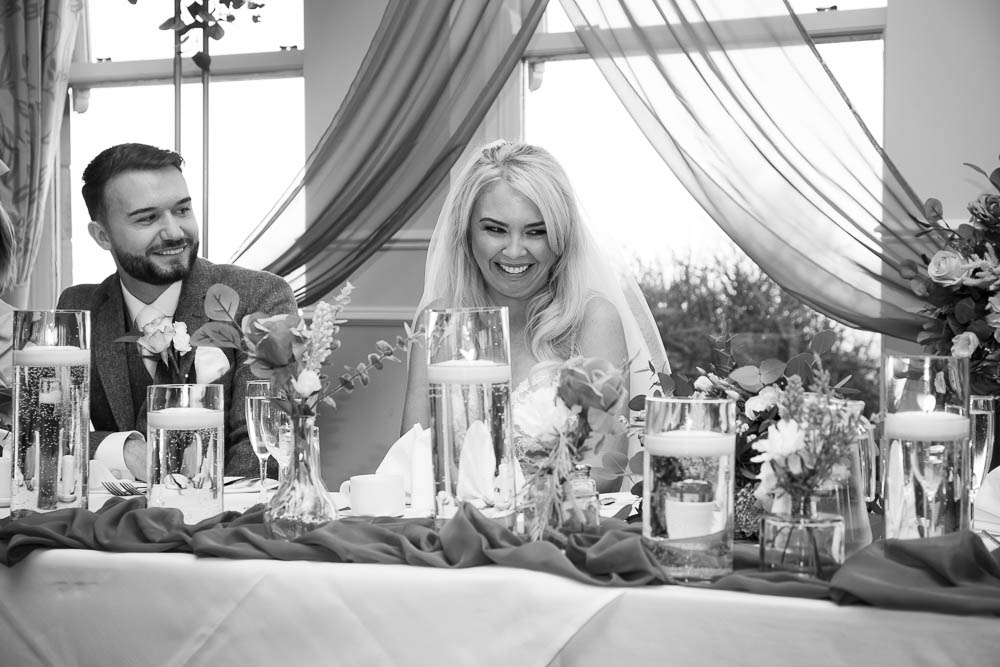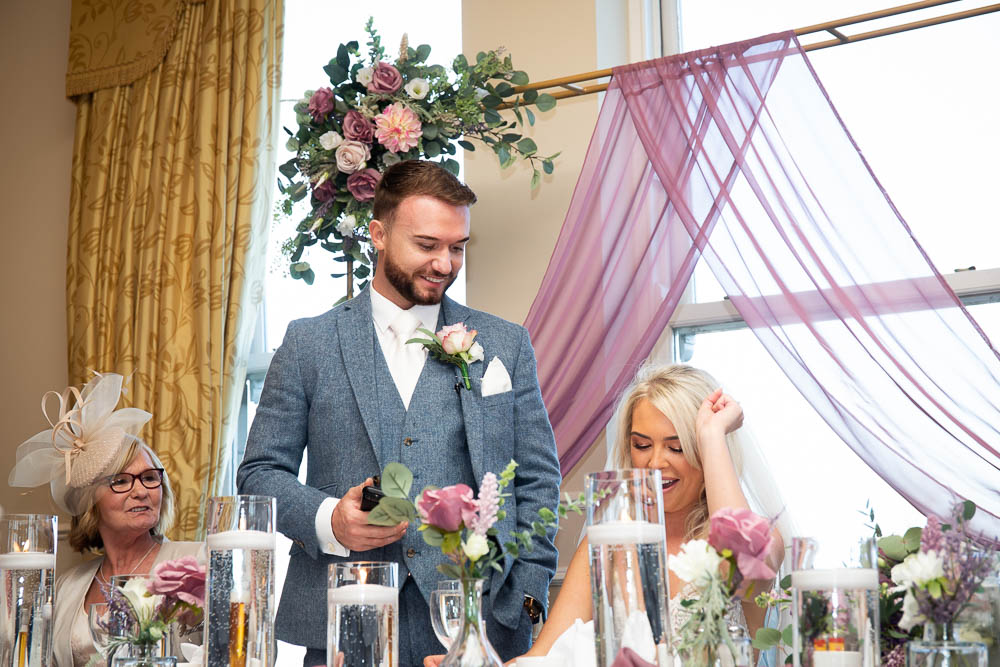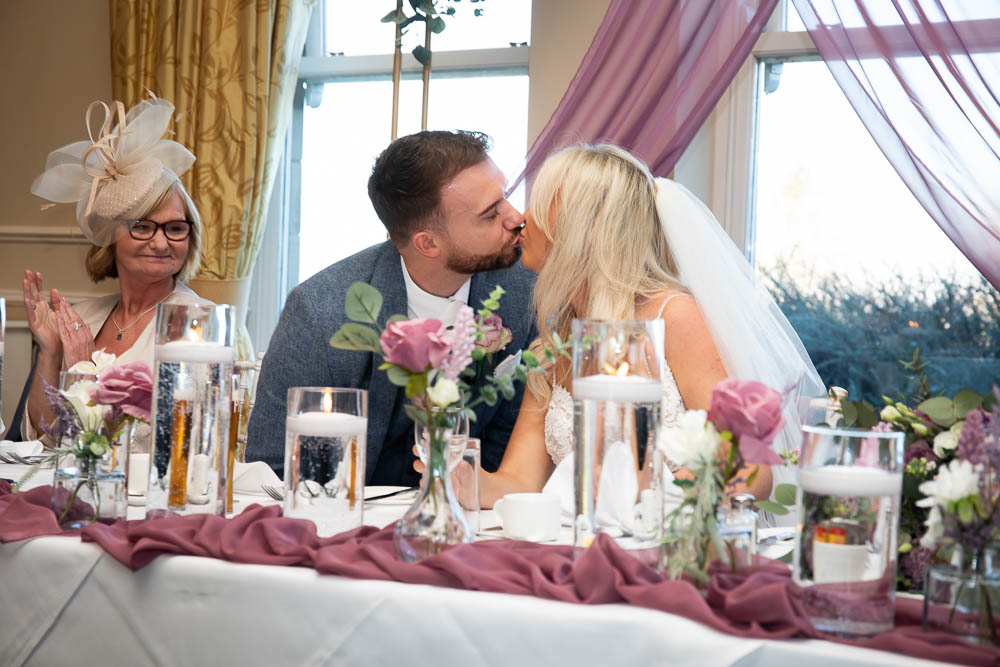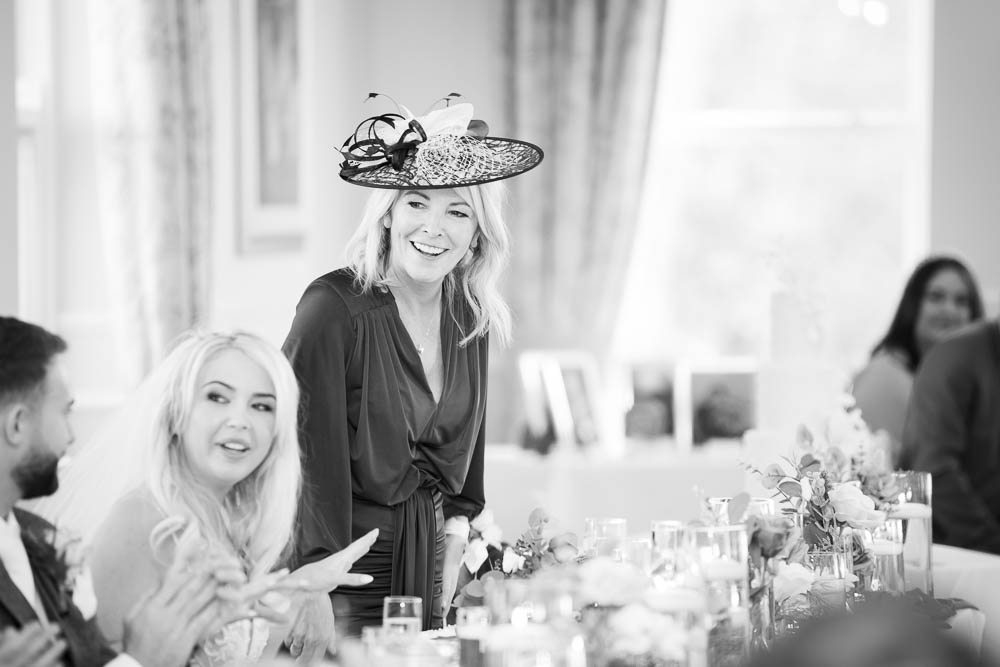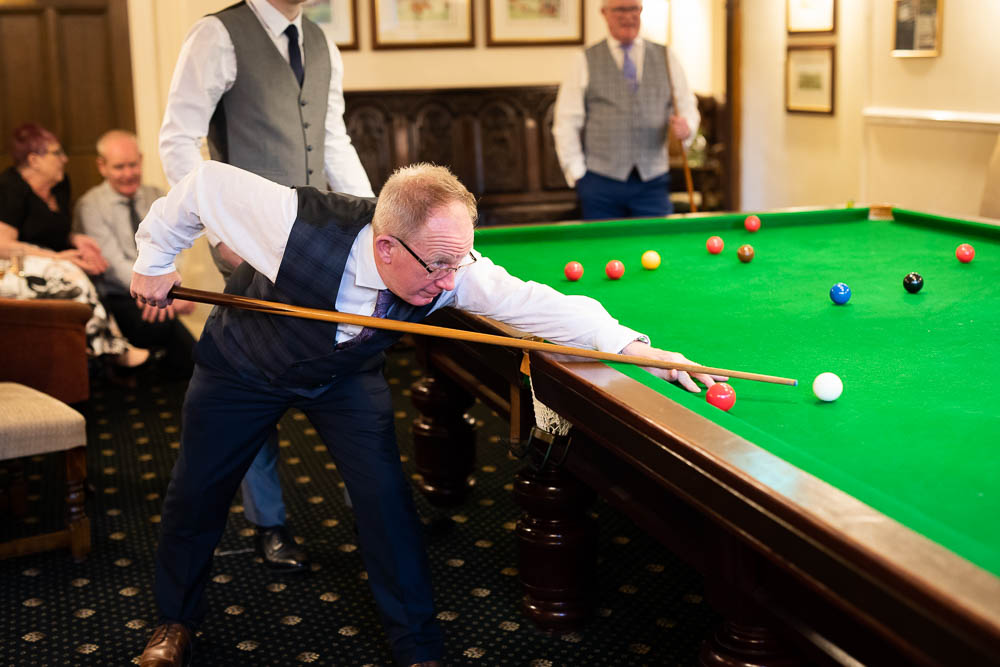 Guests continued to enjoy the sunshine outside and a few boisterous games of snooker in the lounge. As the temperature dropped the guys moved indoors to enjoy the first dance. By now, the party was in full swing and there was a great atmosphere.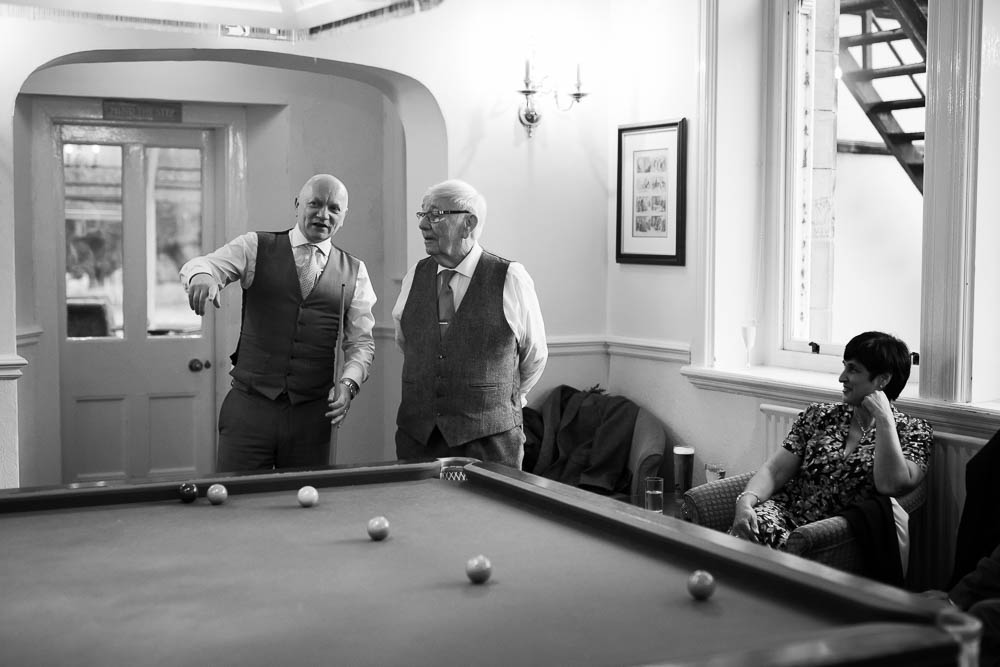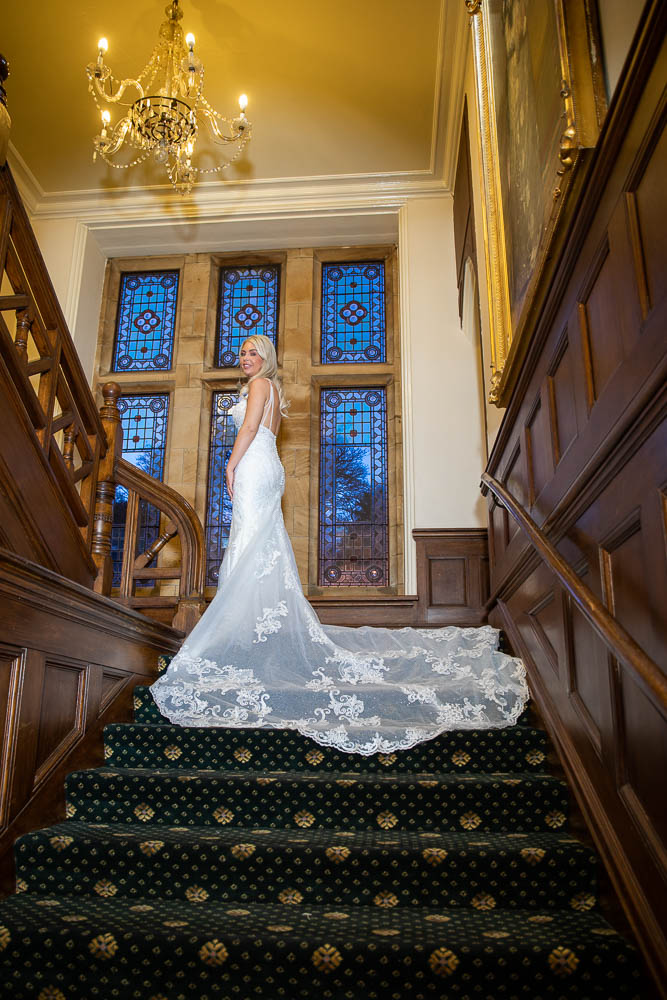 We used continuous lighting to illuminate Alex's fabulous dress on the staircase, with the cool tones of blue hour radiating through those beautiful windows.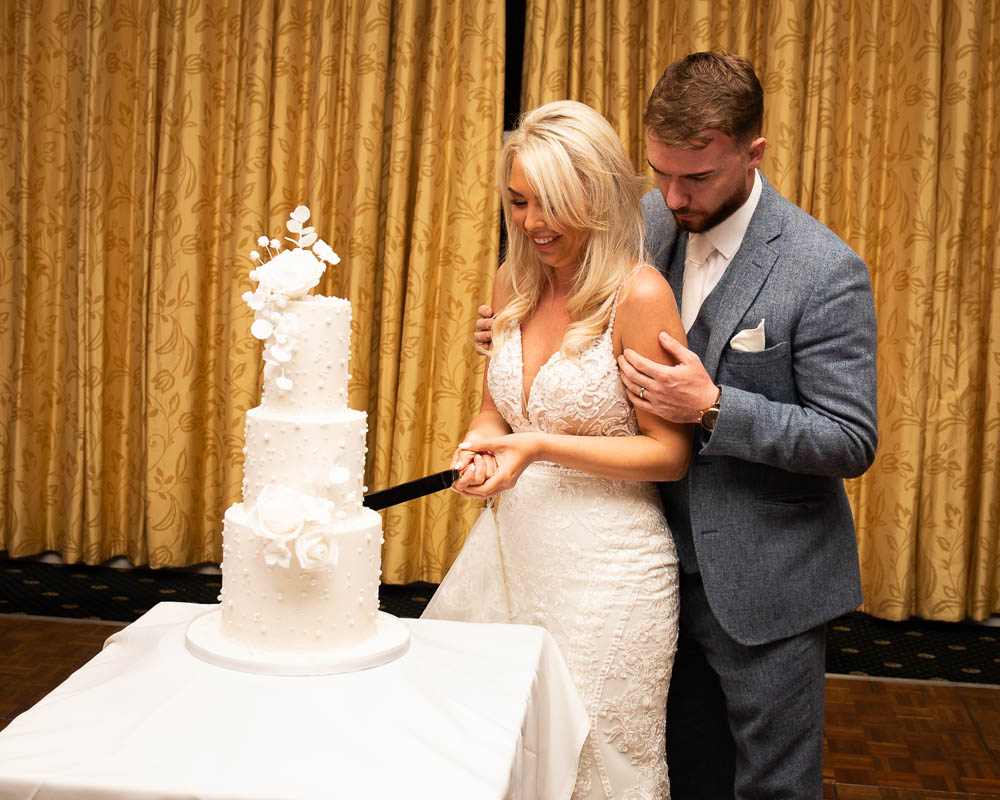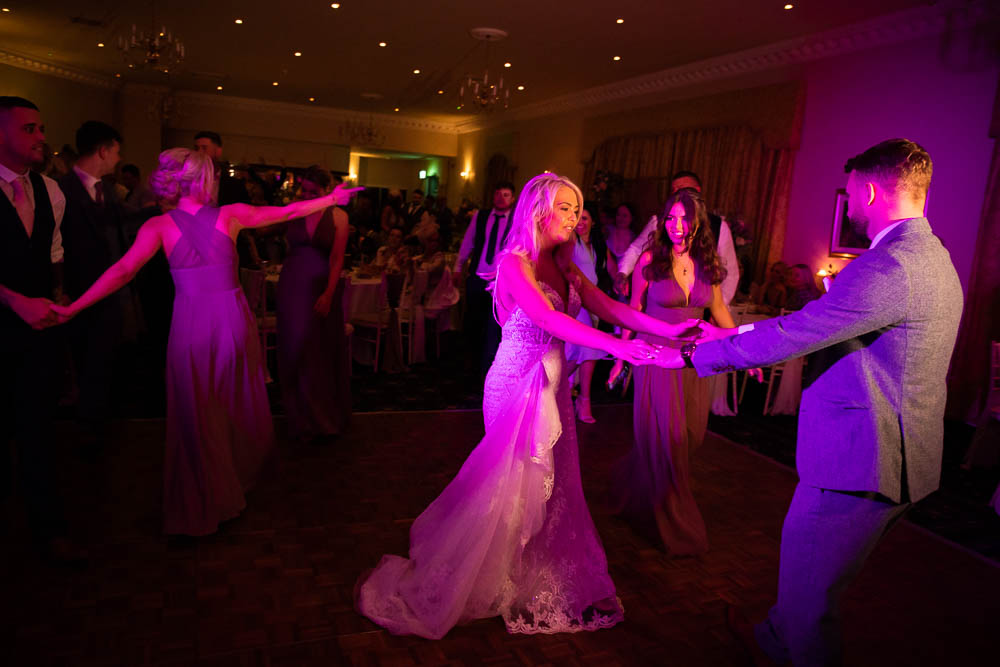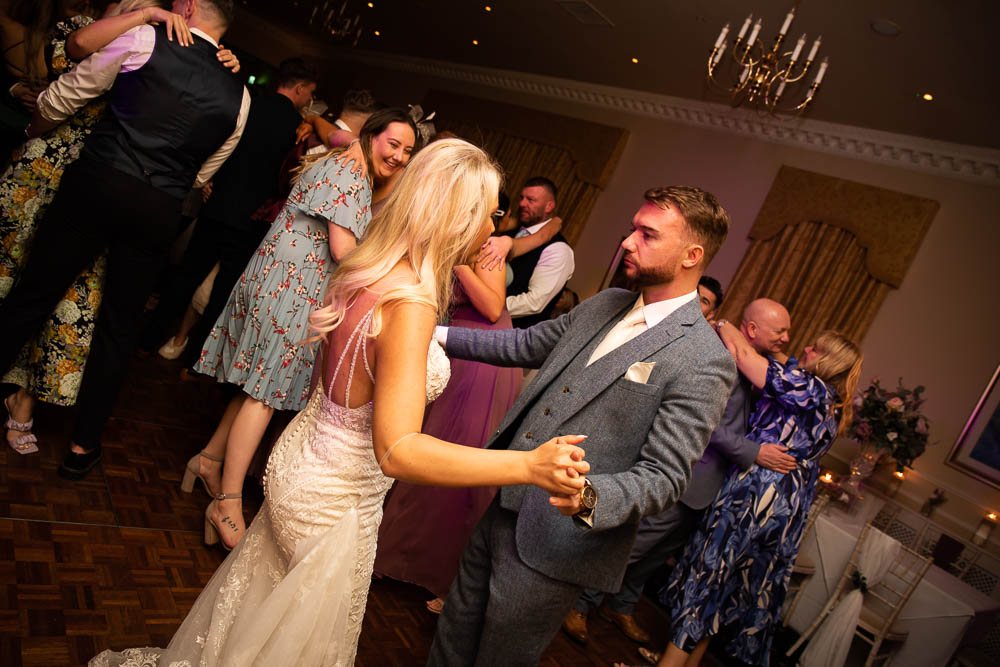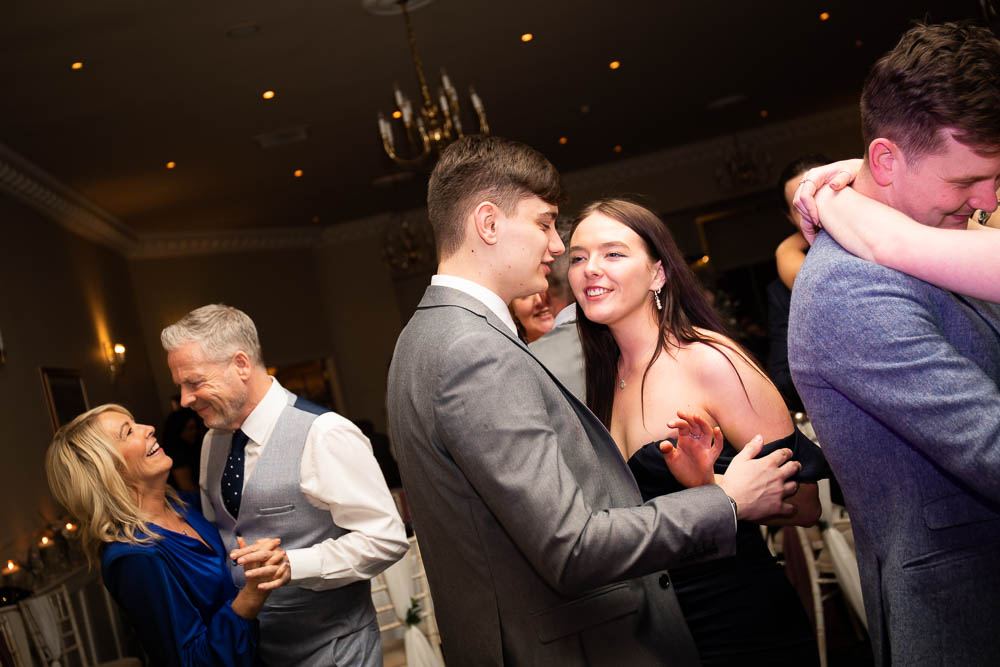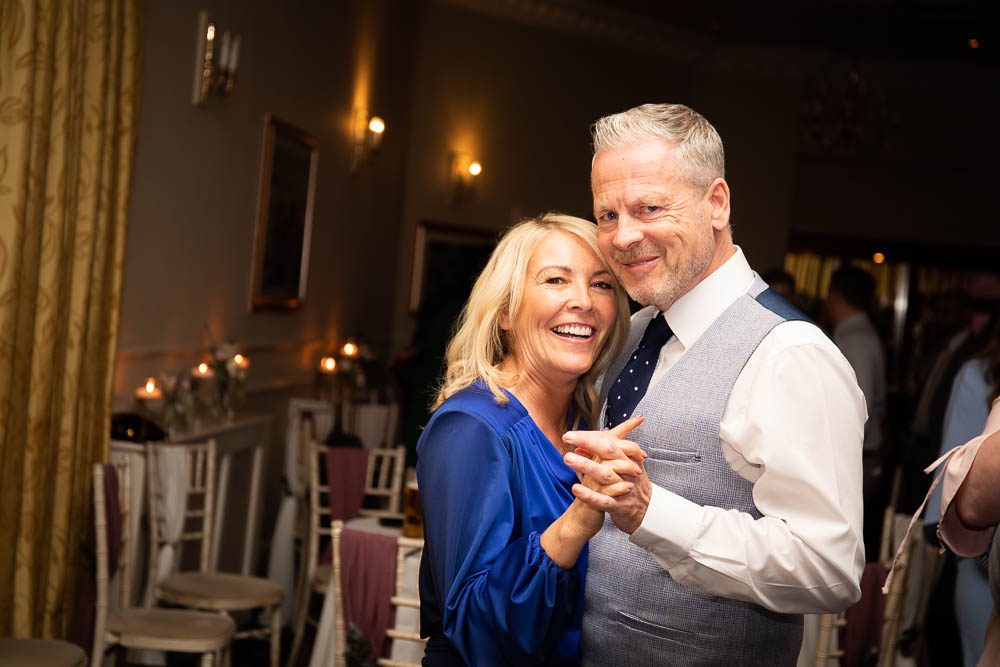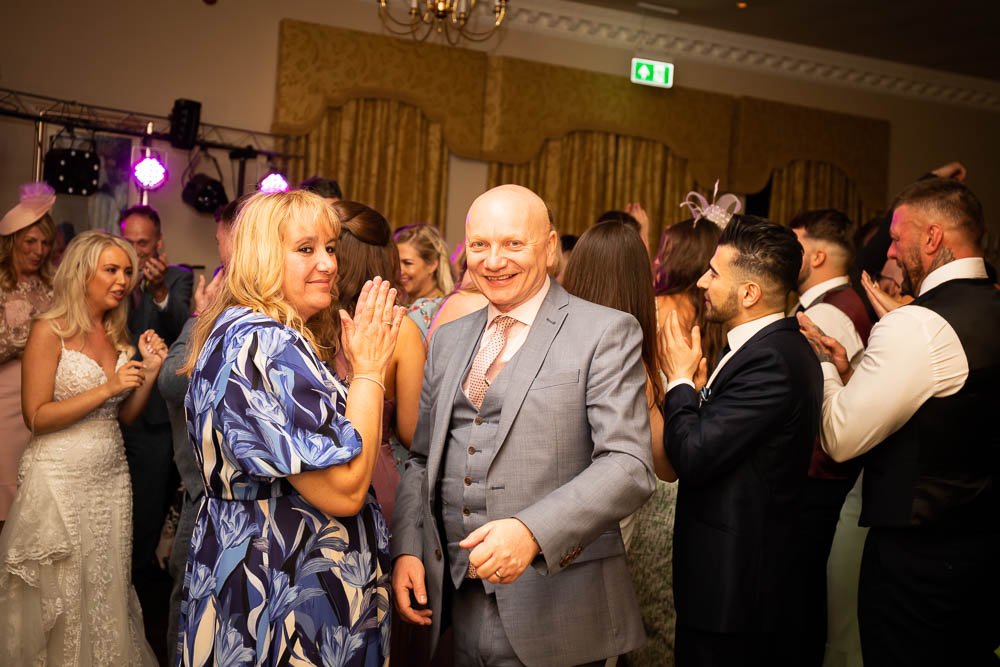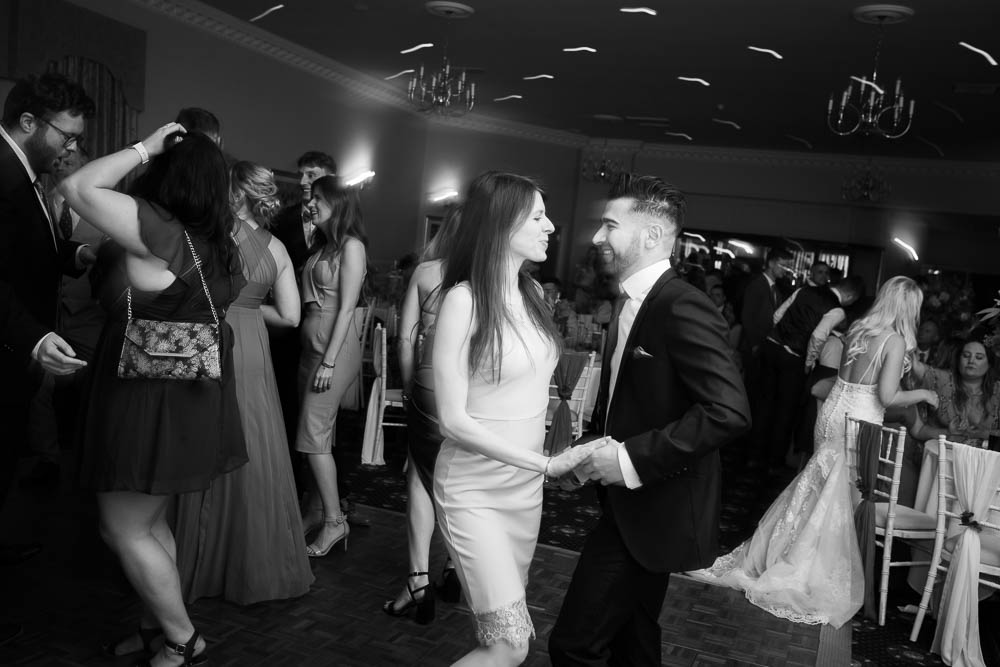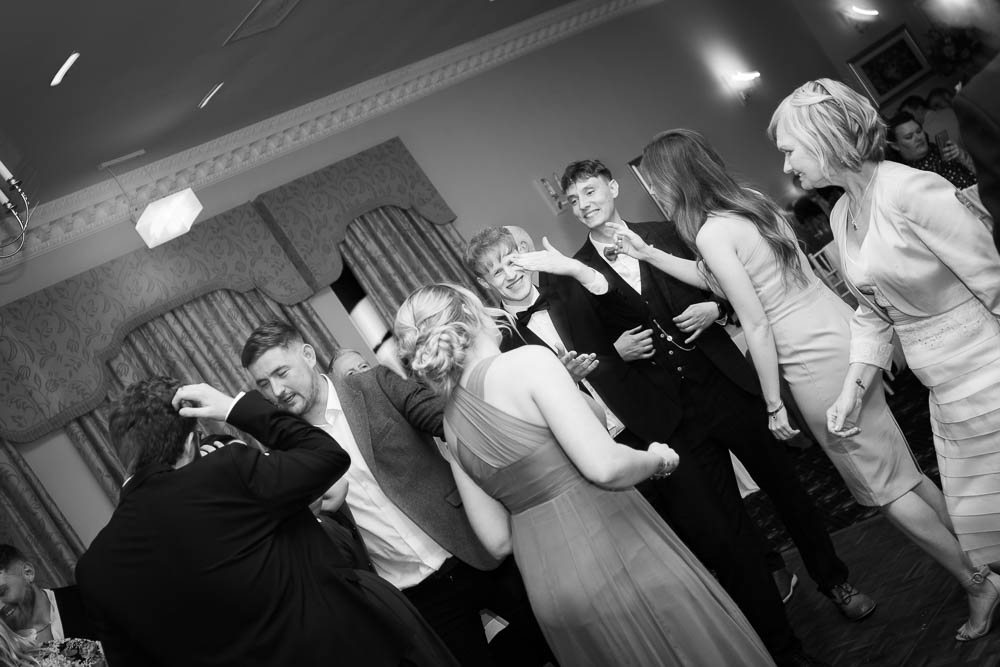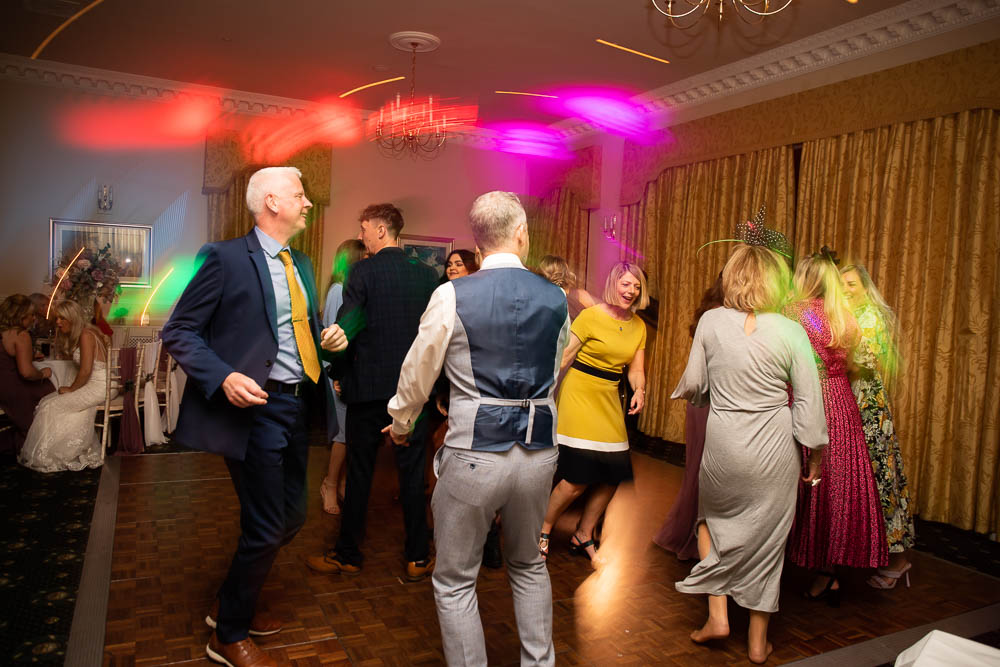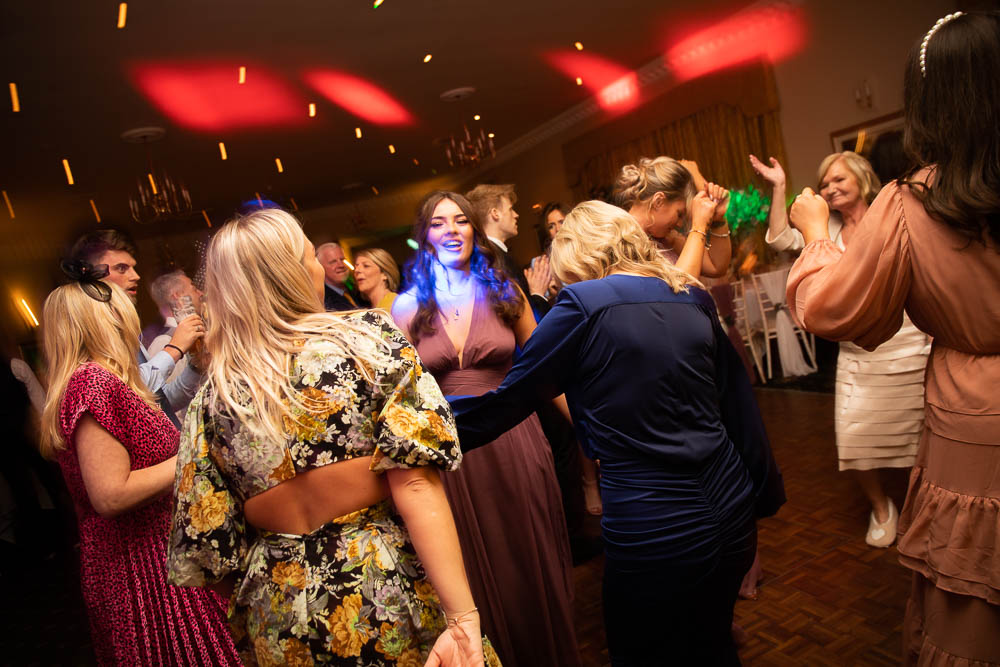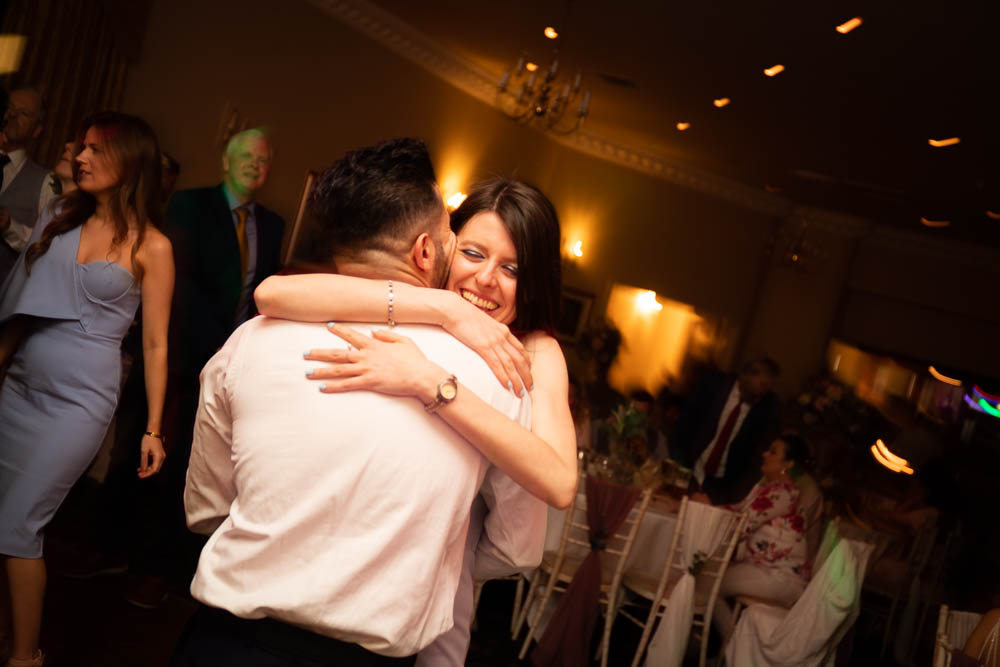 We'd like to congratulate Mr and Mrs McGirr on a brilliant day. It was great to be shooting mostly outdoors and in warm weather after a long winter. This was a fabulous way to begin Spring/Summer weddings for 2022 and it was a pleasure, as ever, to be back at Grinkle Park.
To see the full collection of images please click here... ALEX AND LIAM - Grinkle Park