London - Autumn in the West End - Workshop Review
Posted on 26th November, 2019
London is a city the draws you back time and time again...and with good reason. There's so much to see and do in this vast metropolis with new adventures at every turn. For photographers, who spend far longer than the average tourist staying in one spot, this brings it's own issues. With so much to shoot spread over such a large geographical space we had to create a plan and stick to the task. Myself, Joe and 7 attendees manged to cover around 25 miles on foot over two days, shooting late into the evening in order to achieve our goals. We certainly put the graft in on this trip and were richly rewarded for our efforts.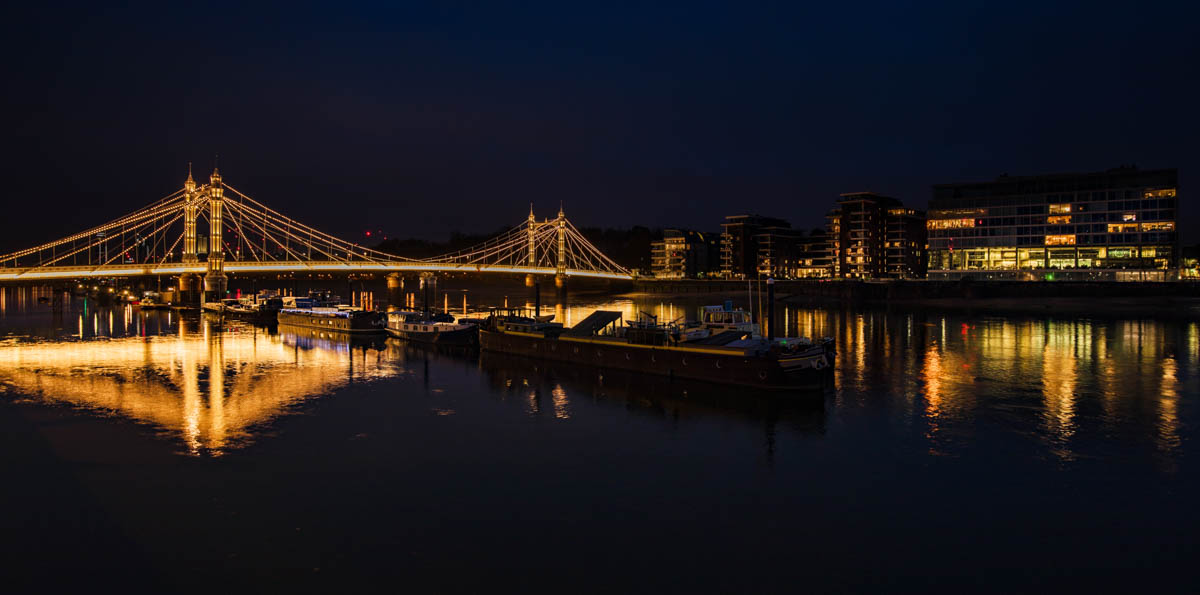 Arriving at Kings Cross mid afternoon, we checked into our hotel (in swanky Kensington no less) and headed for the Chelsea Embankment to shoot Albert Bridge. Walking through Chelsea is an experience in itself with tree lined avenues, multi million pound homes and super cars in abundance. As the light dropped we made our first shots of the Albert Bridge looking east before enjoying an early evening stroll towards Chelsea Bridge. It's a great place to shoot the Thames at night and is a little different to the usual tourist hotspots.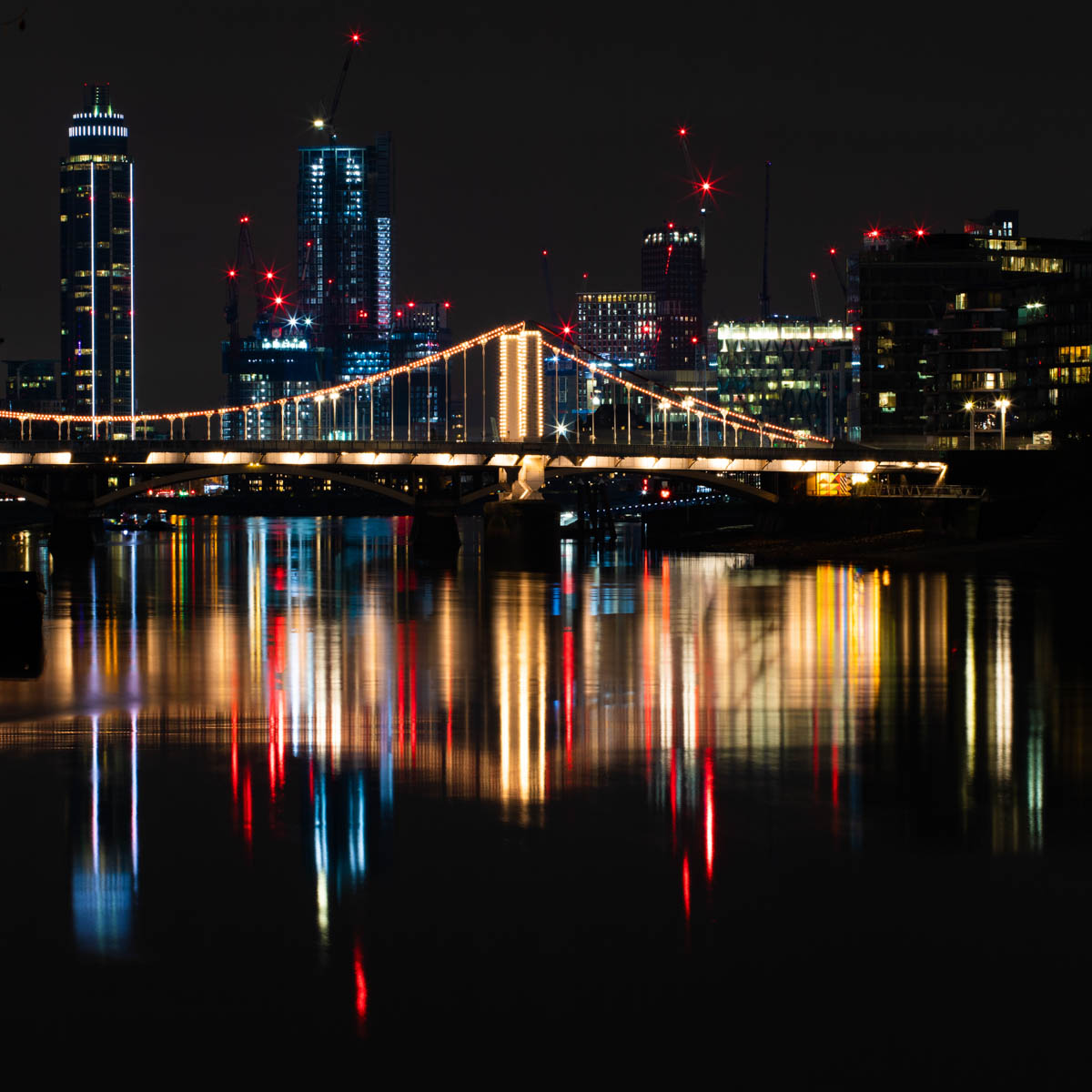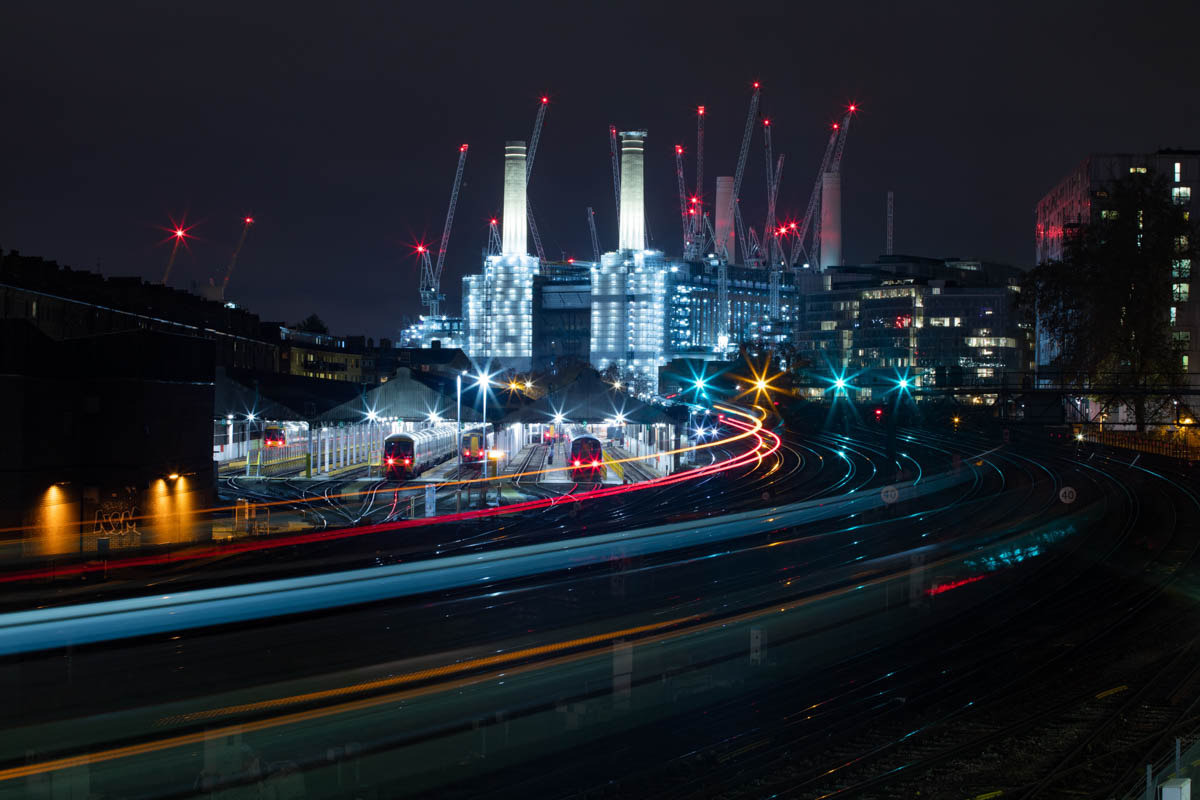 Moving back east toward Victoria Station, we headed for Ebury Bridge to shoot the classic view of Battersea Power Station. It's a special viewpoint, made stronger by the rail traffic arriving and departing at Victoria. We worked with slow shutter speeds to capture the movement of the trains in light trails.
With everyone feeling enthused, we made our way to Victoria Embankment for a shot of the London Eye, with the lights of the individual carriages creating a pleasing full circle effect.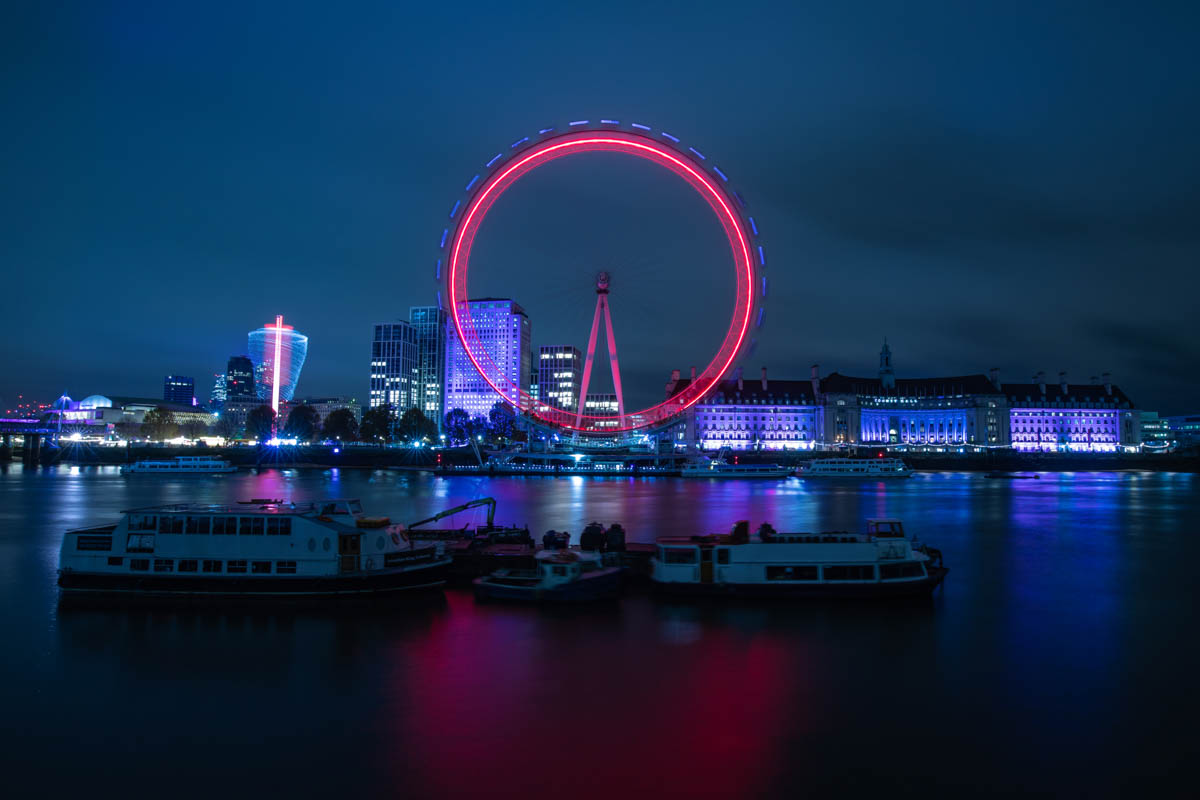 The plan to shoot traffic trails from Admiralty Arch was scuppered by construction work at the entrance of The Mall. We had a bite to eat in a lovely pub just off Trafalgar Square and made our way to Buckingham Palace. On route, we came upon a perfectly positioned bicycle sat against dramatic light at the bottom of the Duke of York steps.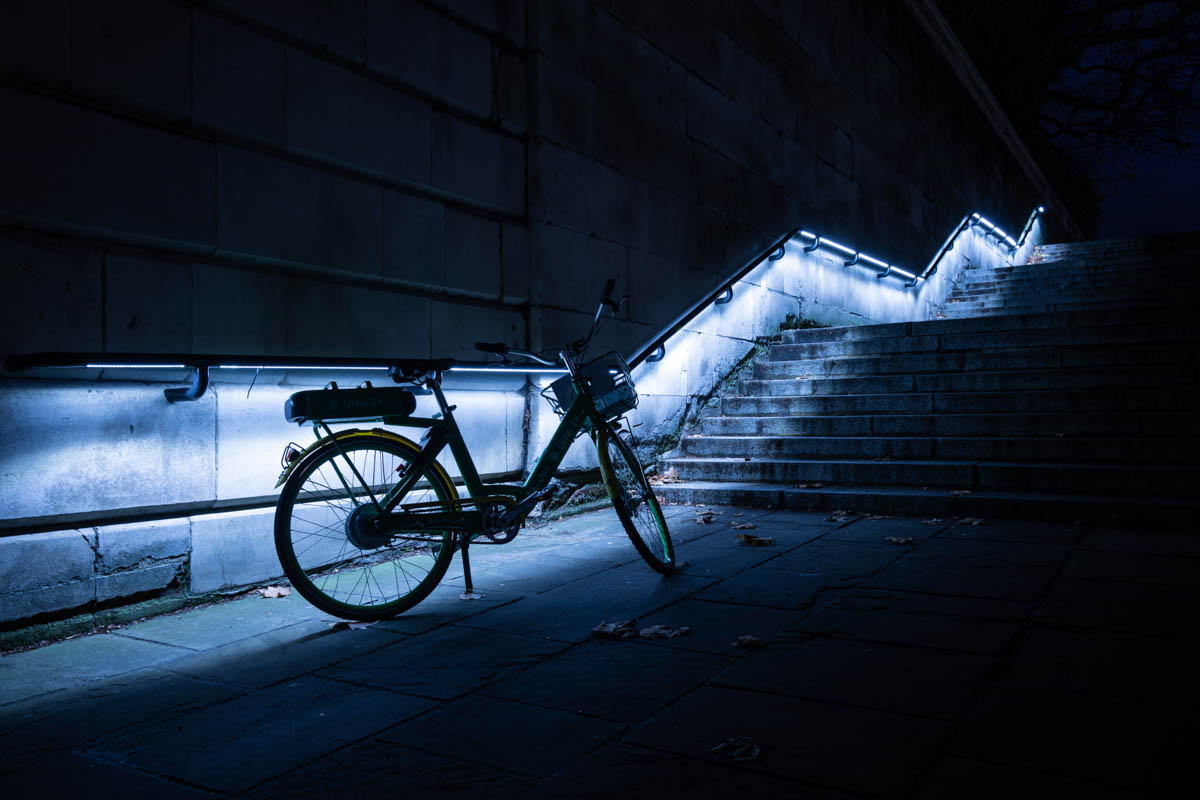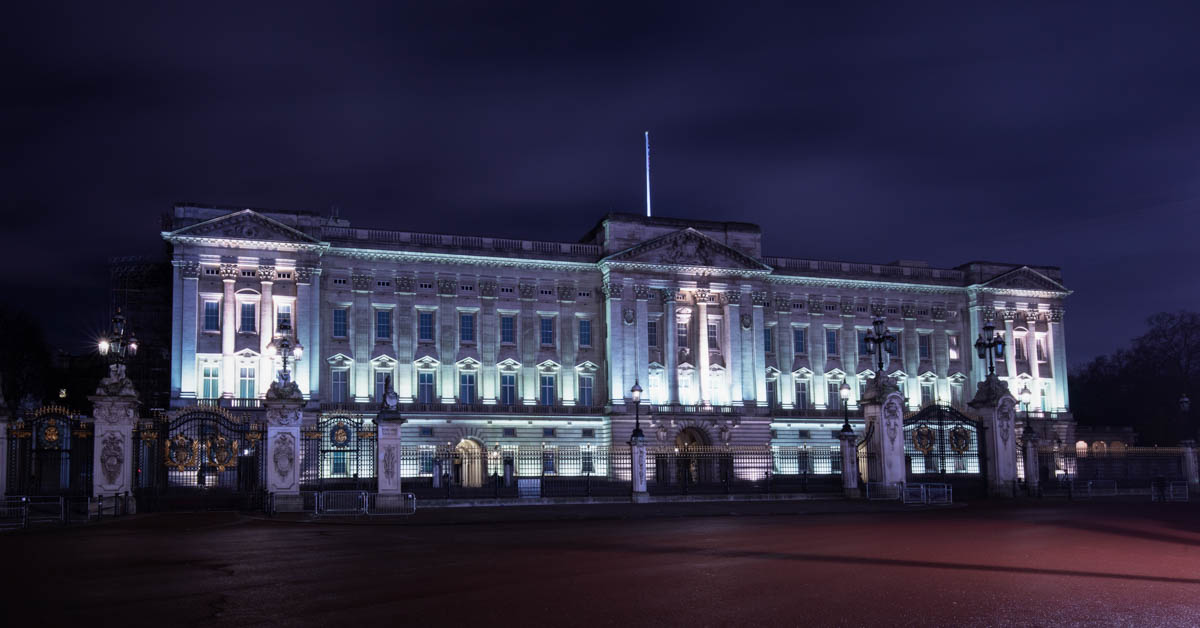 Compositions at Buckingham Palace were somewhat obstructed by maintenance work being carried out around the area, but we worked our angles to create good results. Late in the evening or early morning is the only real option when shooting here as it's just so busy at all other times. The palace lights against the broken sky worked well for our images.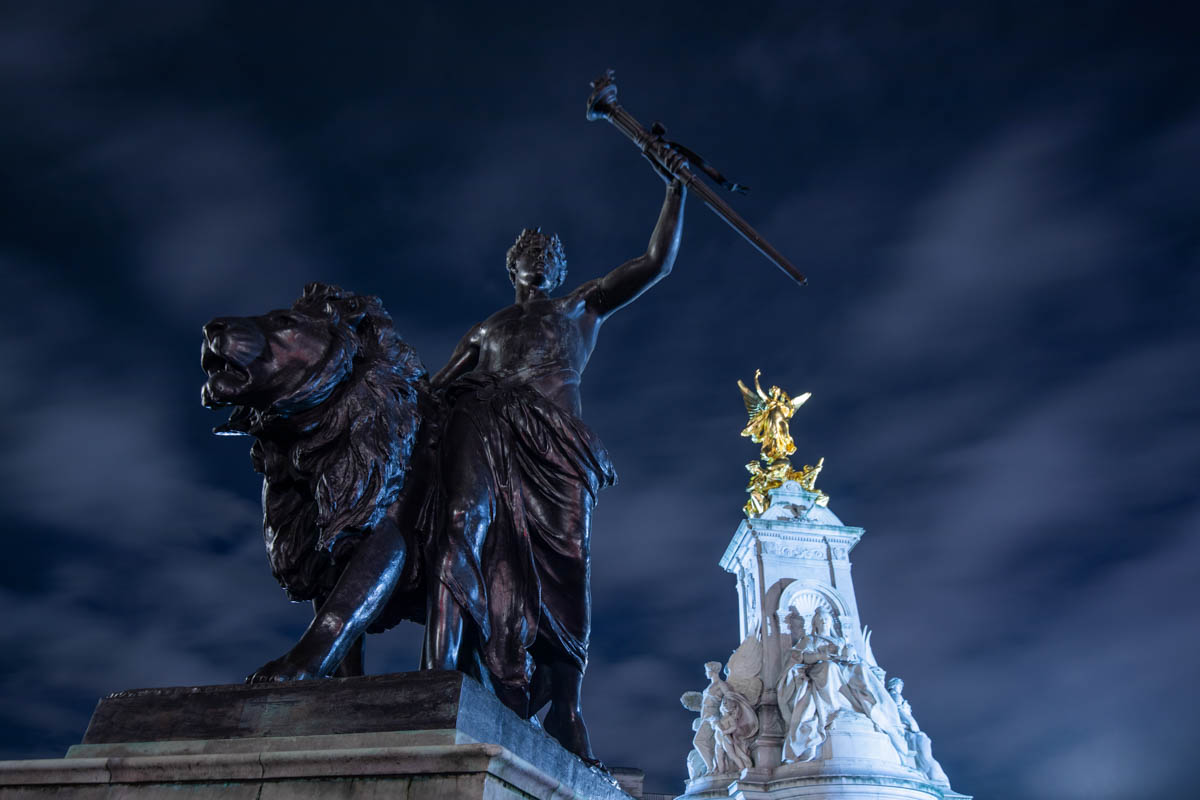 Passing along Constitution Hill and making our way back to Kensington, we photographed the Wellington Arch as late night traffic encircled Hyde Park Corner. With bodies feeling a little tired and the temperature dropping, we headed for our final two shots of the session. Decadent Harrods, lit up in a way that only the worlds most famous store can do, and finally the Royal Albert Hall. It was now well after midnight (closer to 1am as I recall) and we headed off for a well deserved sleep in our comfortable beds at the Kensington House Hotel. With no sunrise on the cards, we took the opportunity to allow our bodies to recover with an extra hour in bed!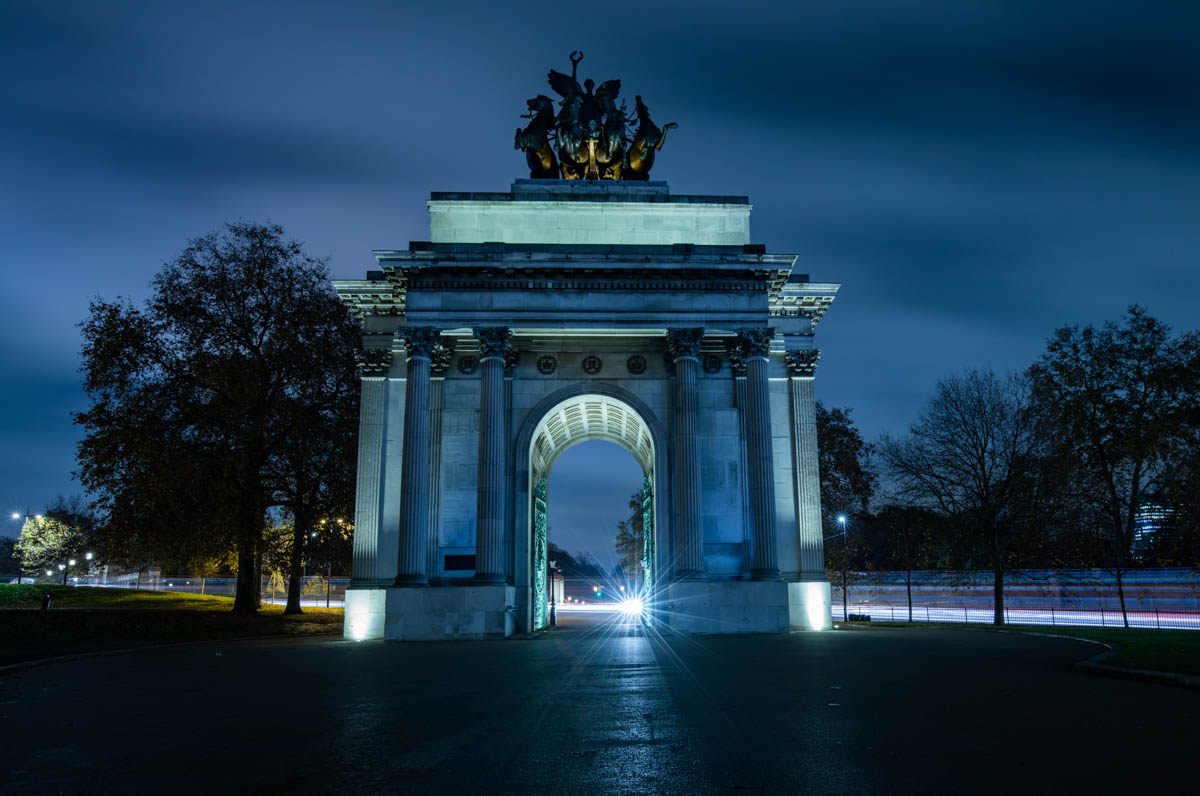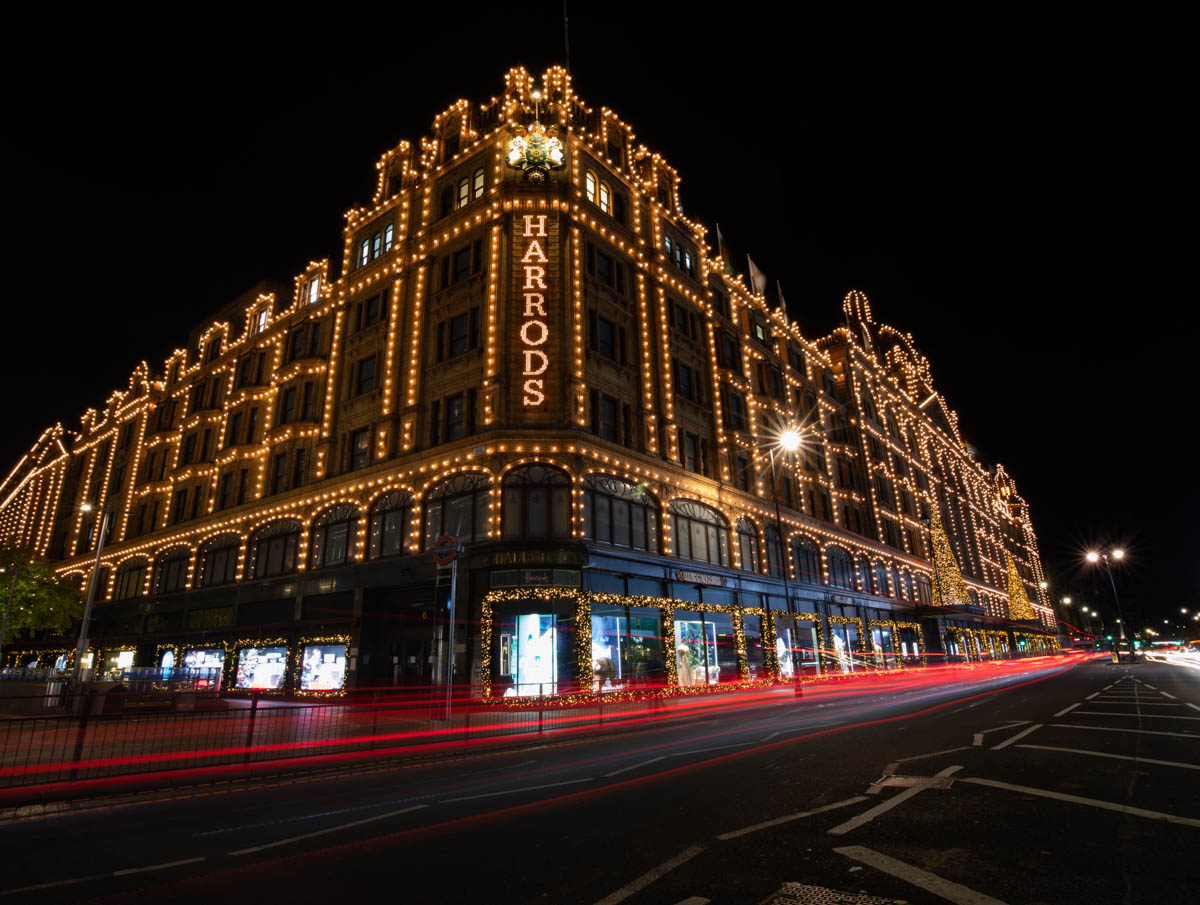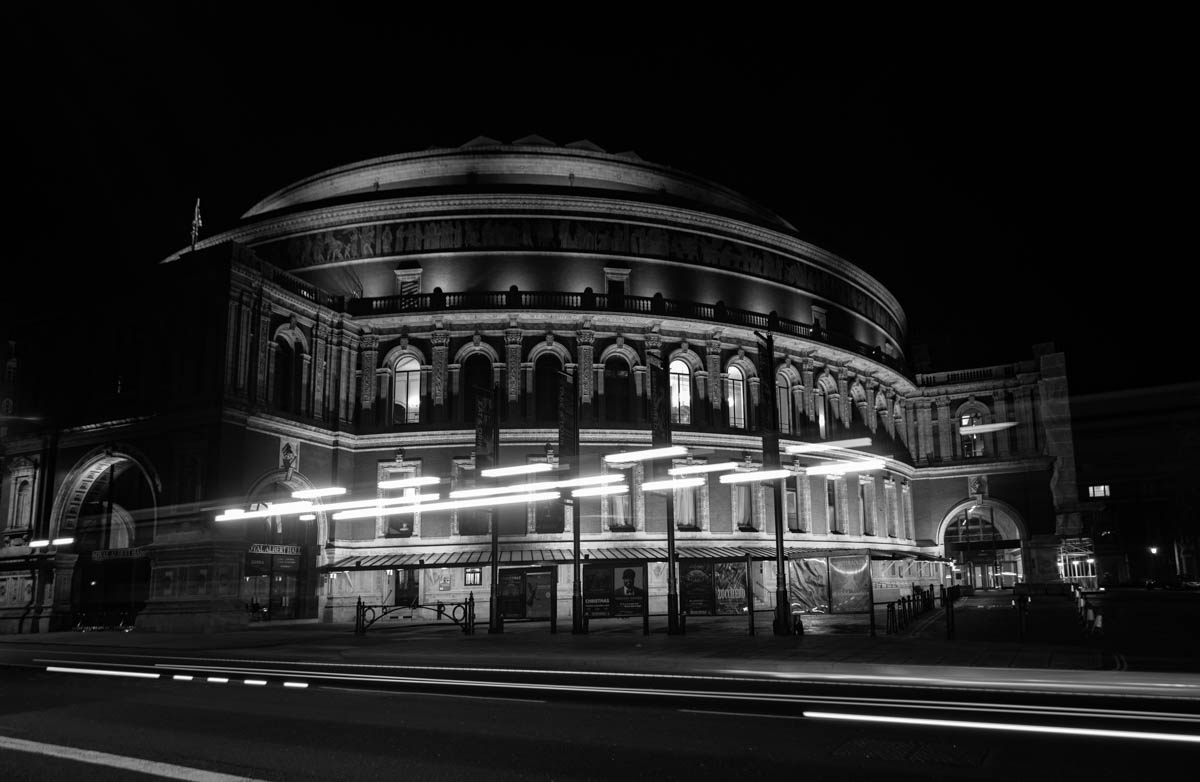 After breakfast we made our way to Holland Park to shoot the tranquility of the Kyoto Gardens. It's a beautiful spot, an oasis of calm in the bustling city that looked wonderful in late autumnal yellows and golds. The ridiculously tame resident squirrels gave us some moments of comedy as they took food from our hands and inspected our camera bags! It's fair to say that the relaxed pace of Holland Park was much needed after a long night around the city streets.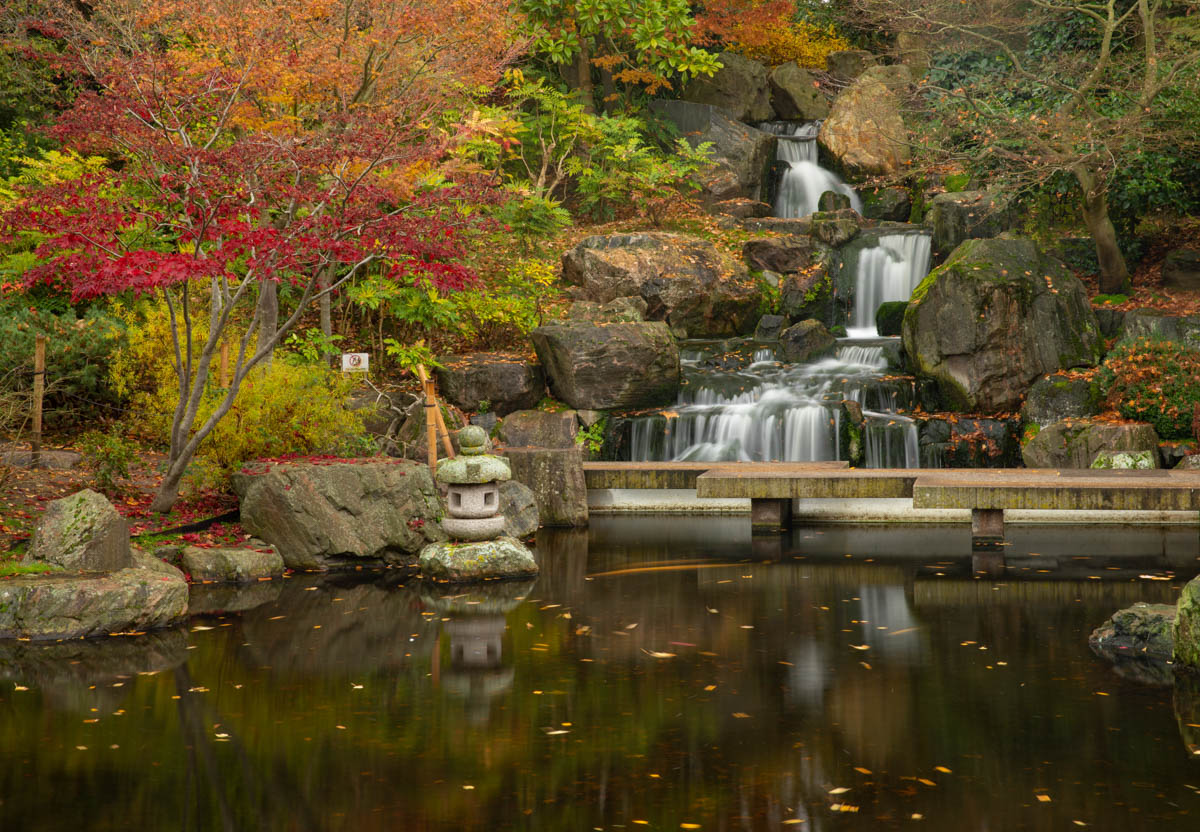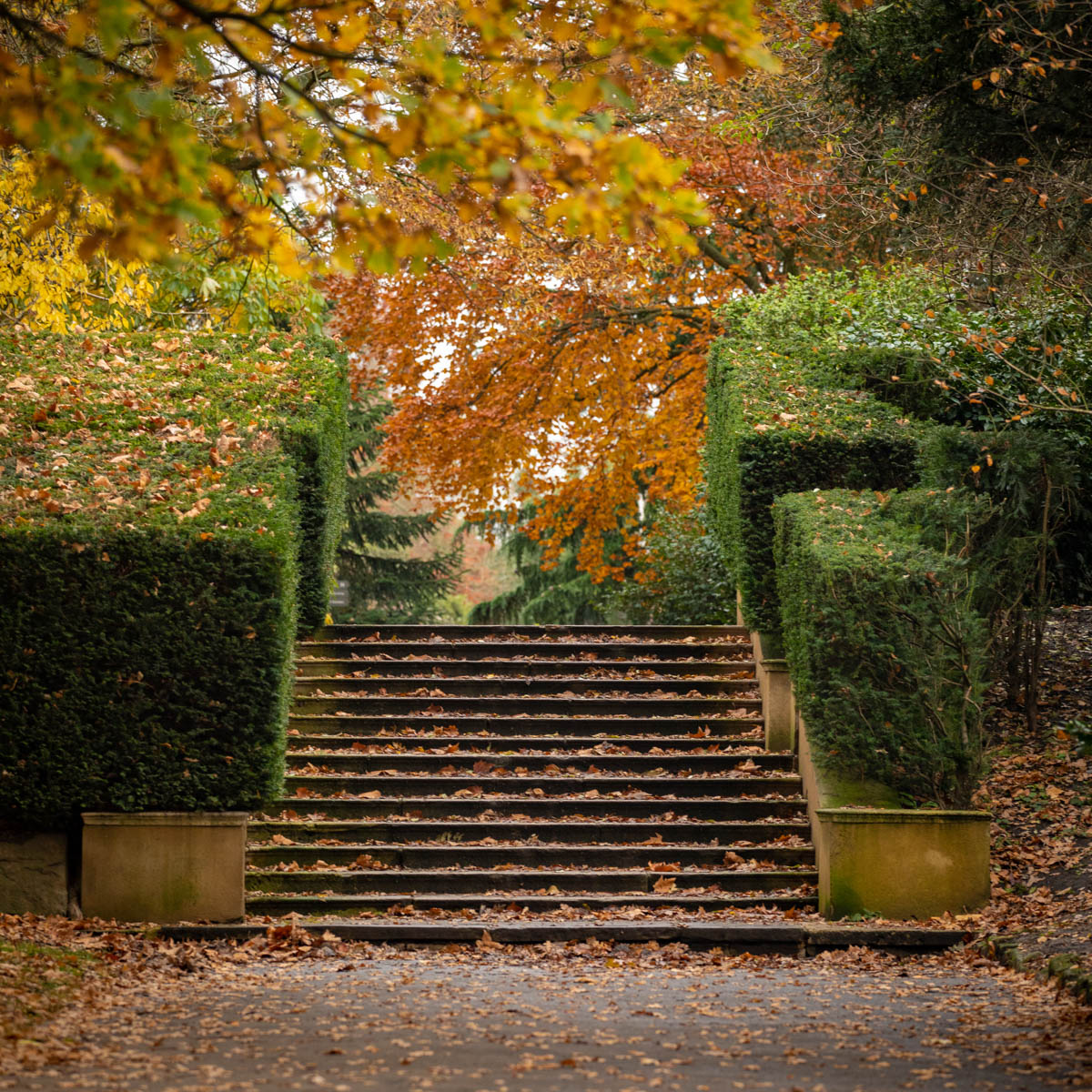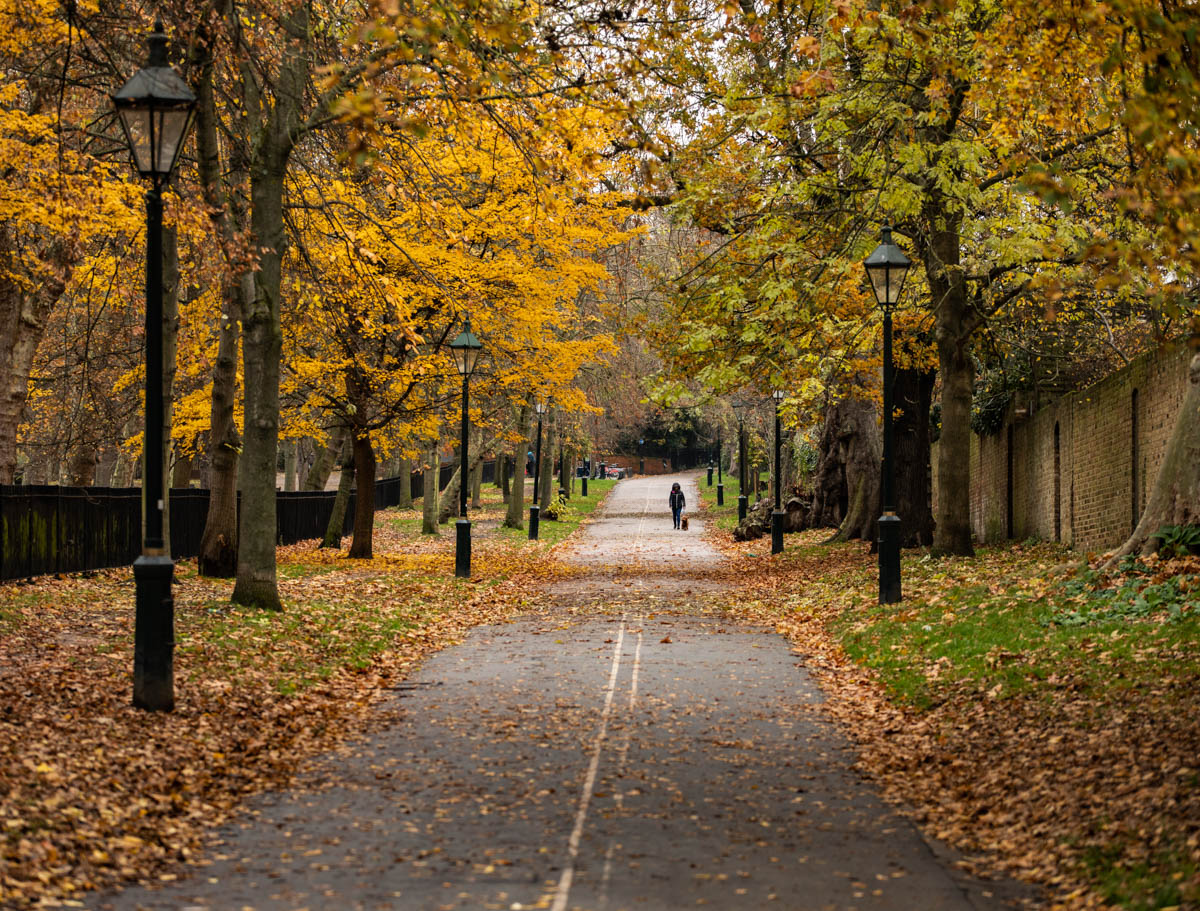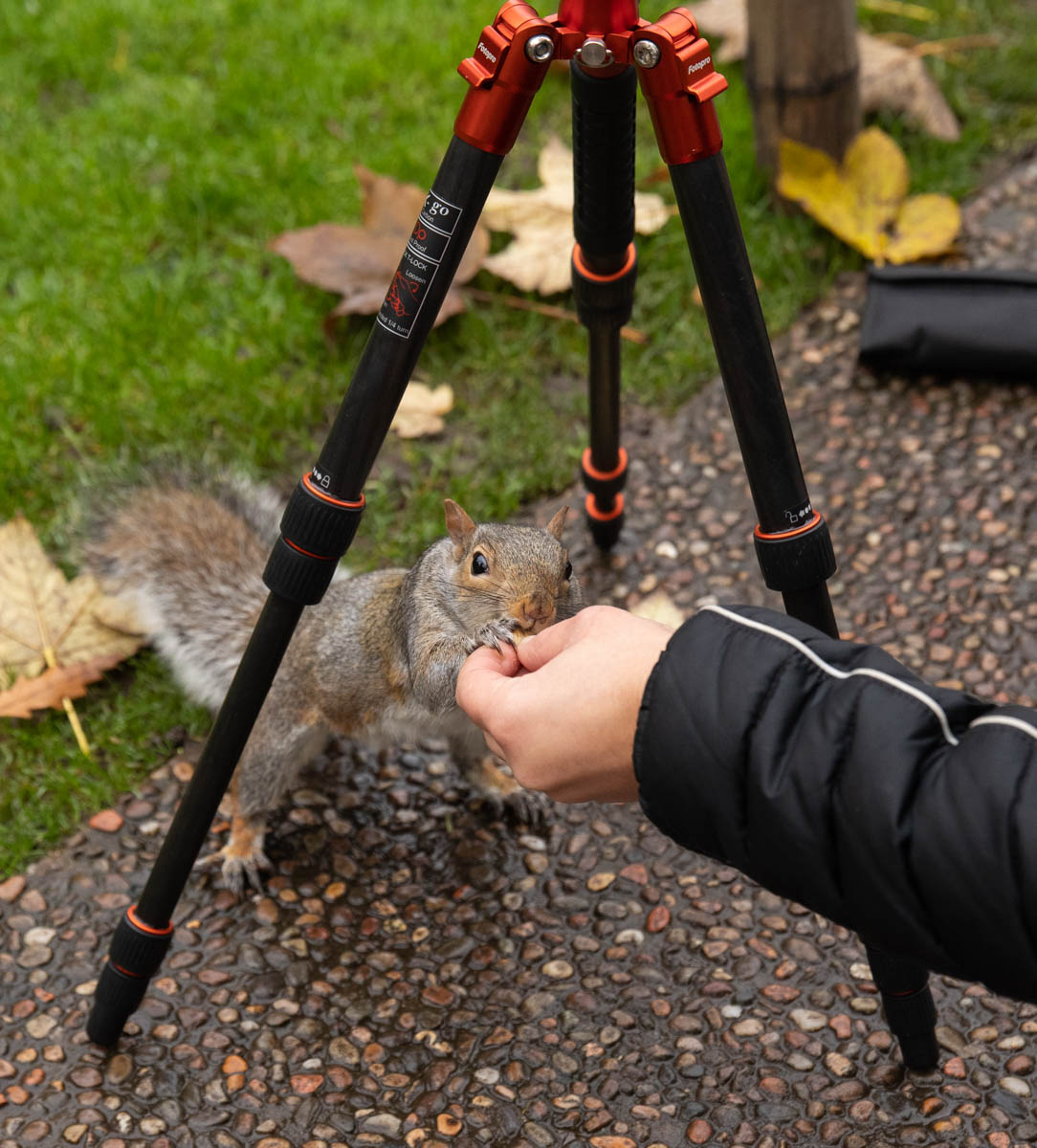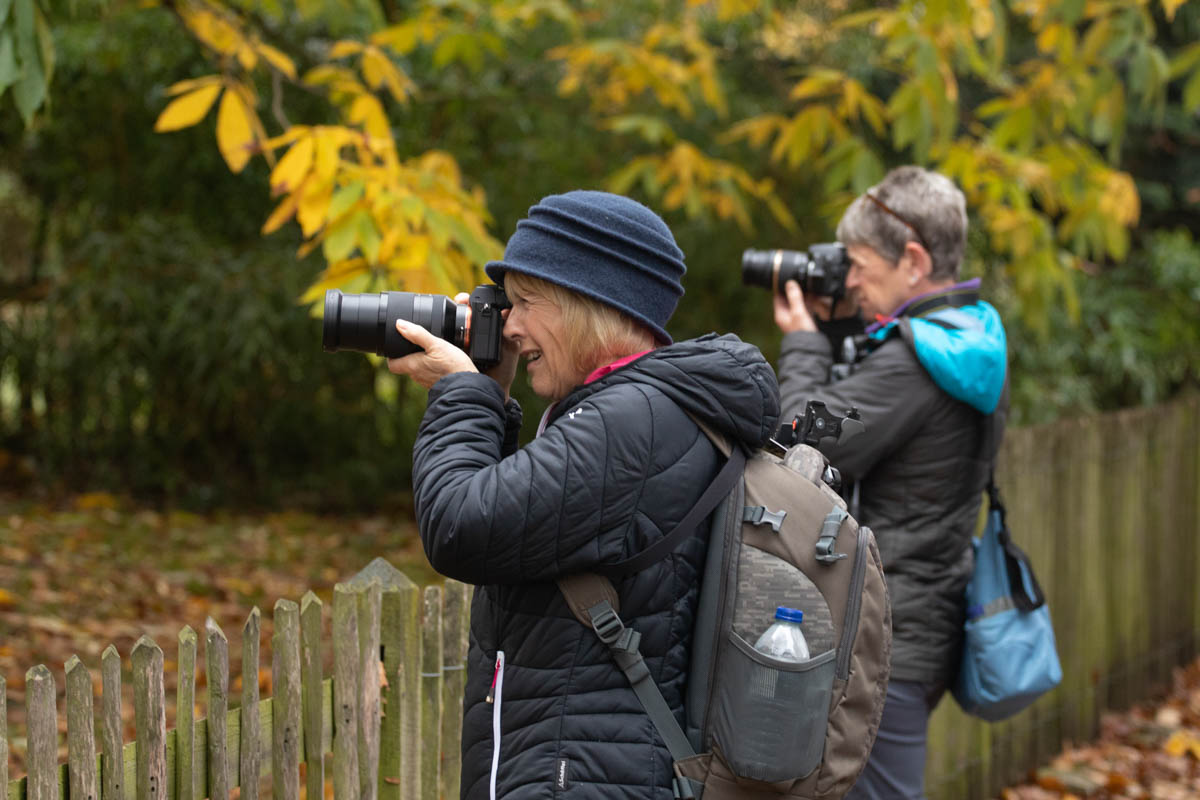 Before checking out of the hotel we headed to Cafe Concerto on Kensington High Street for the most fabulous cakes you've ever seen. If you are ever in this area (I'm sure that I can speak for our full group in saying) we highly recommend this place! Check it out here https://www.caffeconcerto.co.uk/restaurant/kensington.html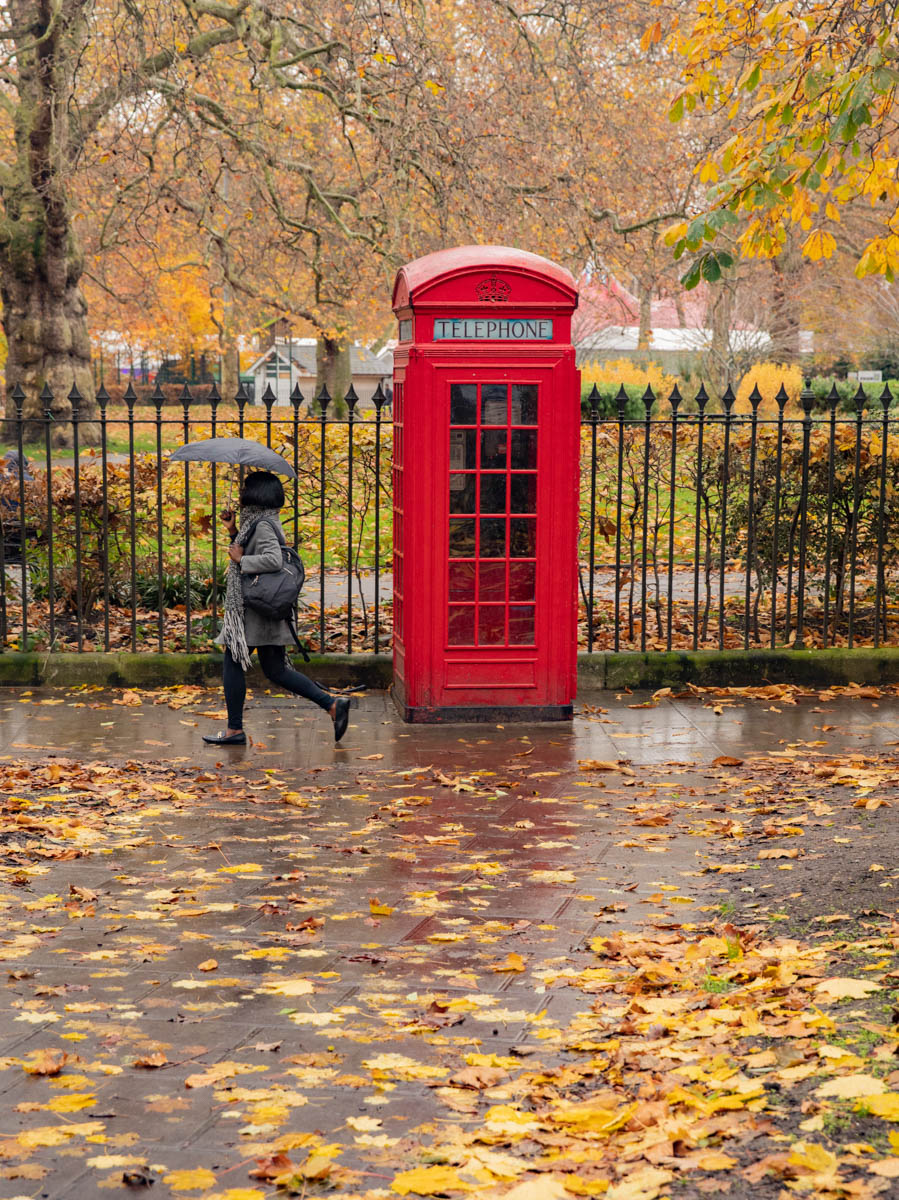 After dropping bags at Kings Cross we made our way through fashionable Bloomsbury, shooting autumnal street scenes. A light rain shower gave us a little extra colour saturation to work with before heading into the British Museum to shoot the this architectural delight.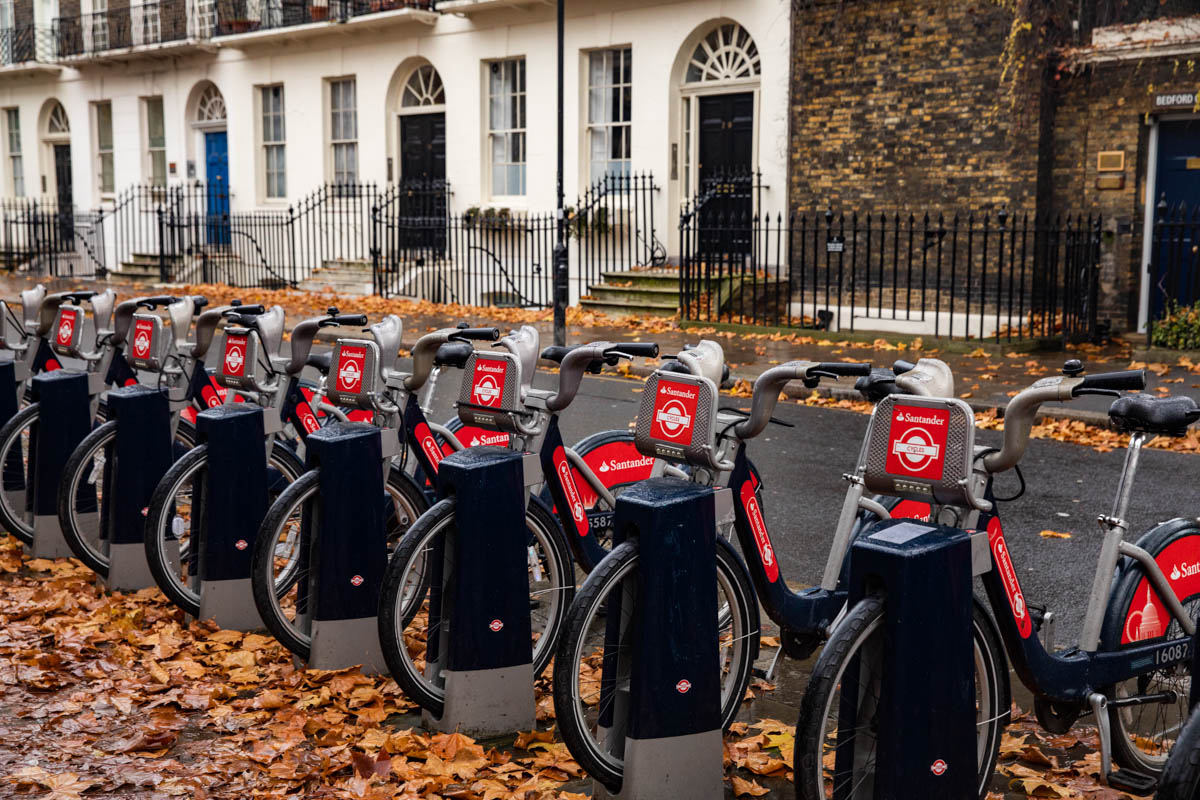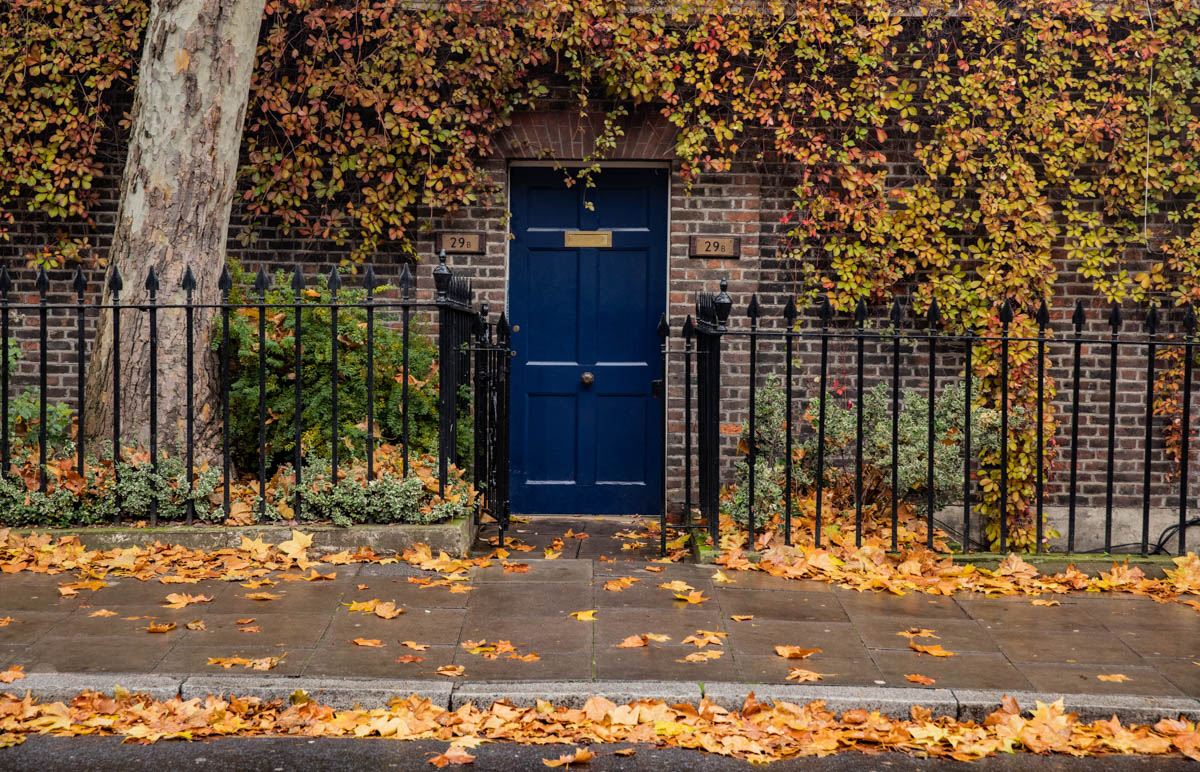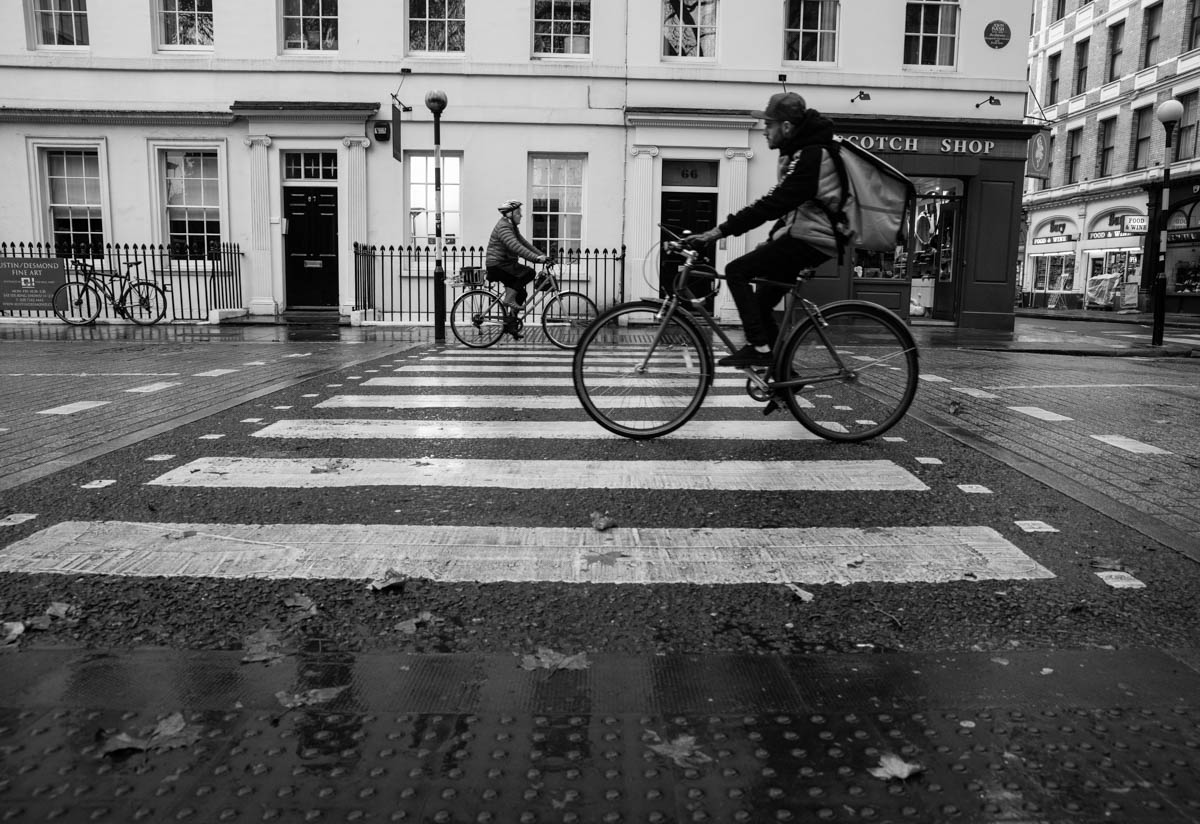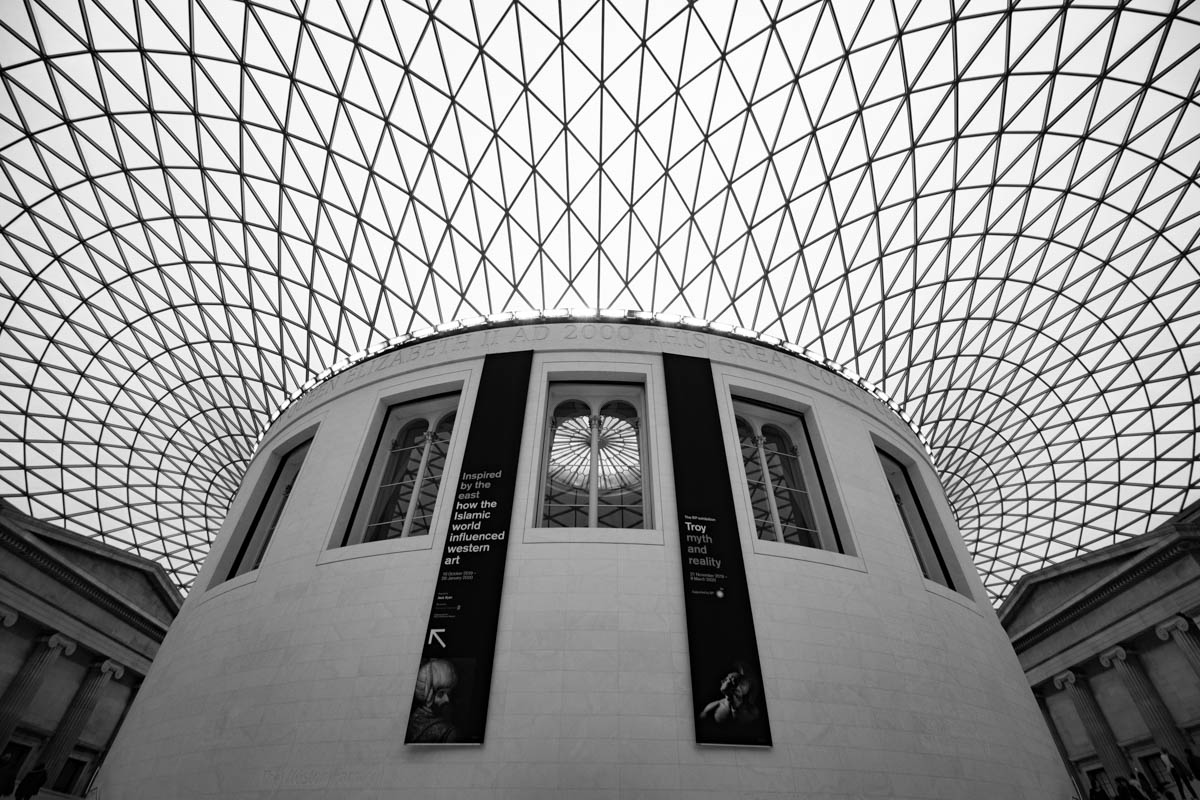 With time ticking on and a train to catch, we headed for One New Change, an excellent spot for an elevated shot of St Pauls Cathedral against the London skyline. We managed to shoot a handful of images before the heavens opened. Satisfied that we had been very lucky with the Great British weather, we opted to pack away our cameras and tuck into a rather nice Italian meal before our long train ride back home. The perfect way to end a cracking 48 hours in the capital!
I'd just like to say a huge thank you to Carmel, Lesley, Margaret, Steve, Nicky, Janice and Iain for making this an unforgettable workshop. It was a pleasure to shoot with you all and I'm looking forward to seeing your images. And of course, a massive thank you to Joe for all of your help once again. Top man!
If you would like to join me for a photography workshop in London, the next trip is scheduled for November 2020!
You can find out more by CLICKING HERE