Peak District Photography Trip - March 2022
Posted on 15th March, 2022
The Peak District is one of those classic locations that has been on my list for quite some time. It's relatively easy to access from my home town on Teesside and the area features an array of photography hotspots. This was our first trip here with a group (although we did spent a day in the area to scout locations a few weeks beforehand)....but it certaily won't be our last! To say that we all fell in love with this place is a huge understatement, and there is so much more to be discovered.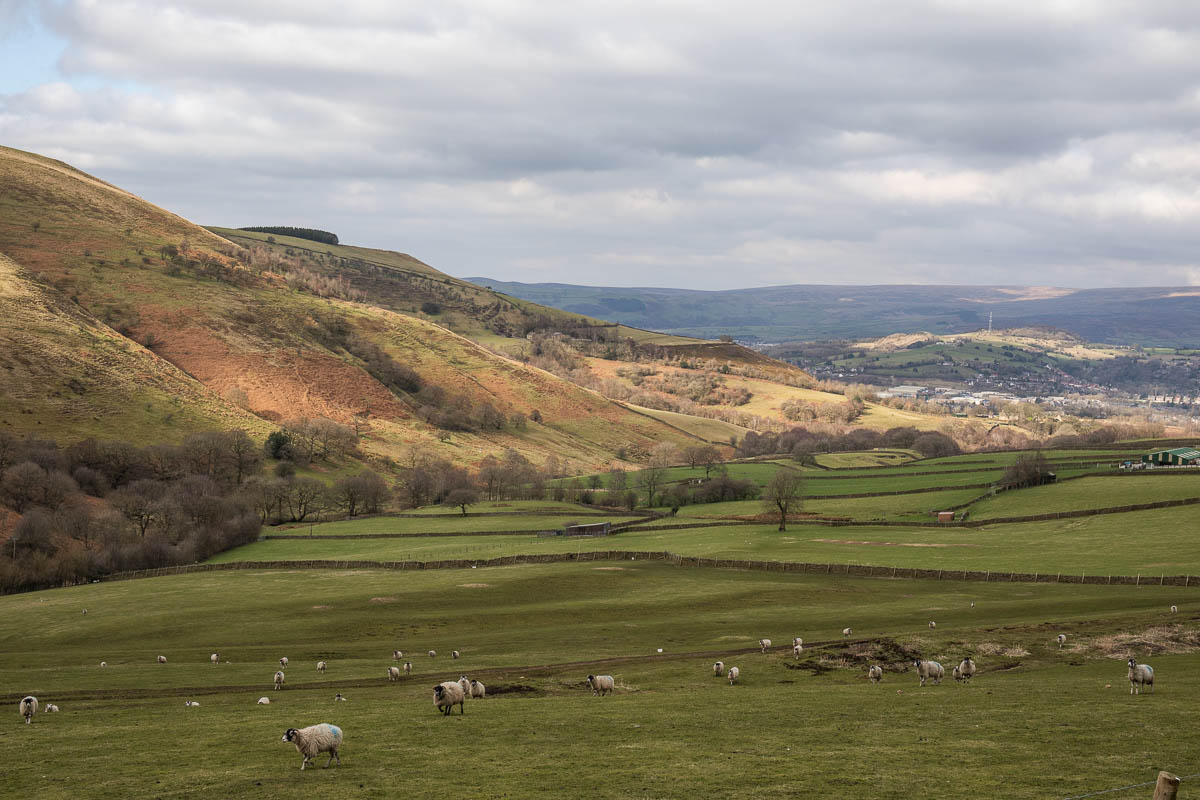 We entered the national park from the north east, making our way to Torside Reservoir for a fruitless first session. Heavy cloud rolled in and we agreed that conditions were simply not great for any noteworthy photography . This can often (more often than not, in fact) be the case when shooting landscapes, and persistence and patience are key virtues for those with aspirations of shooting good quality landscape images. As we moved south towards our hotel in Buxton, we manged to catch a brief spell of light from Chunal Hill looking back over Glossop.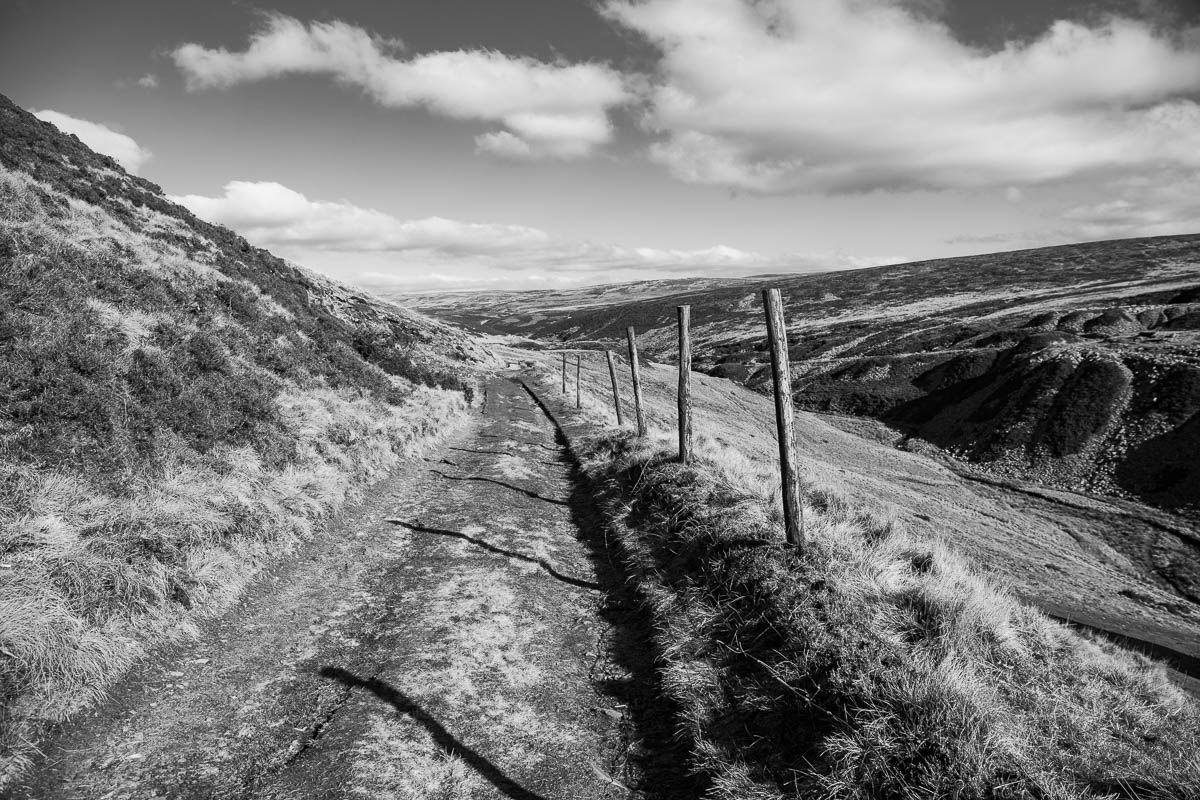 Moving south along the A54, we headed for Three Shires Head and the surrounding moorlands of Cheshire, Staffordshire and Derbyshire, the three counties that intersect here. While the walk down to the waterfall proved a little taxing for some of our group (fair play to Steve and Nigel for making it down), there were plenty of opportunites on higher ground for those that wanted to keep their feet dry. The clouds had largely dispersed by now leaving a high sun to provide contrast and warmth. We found a small tarn that would have looked particularly inviting if only the temperature was a few degrees higher!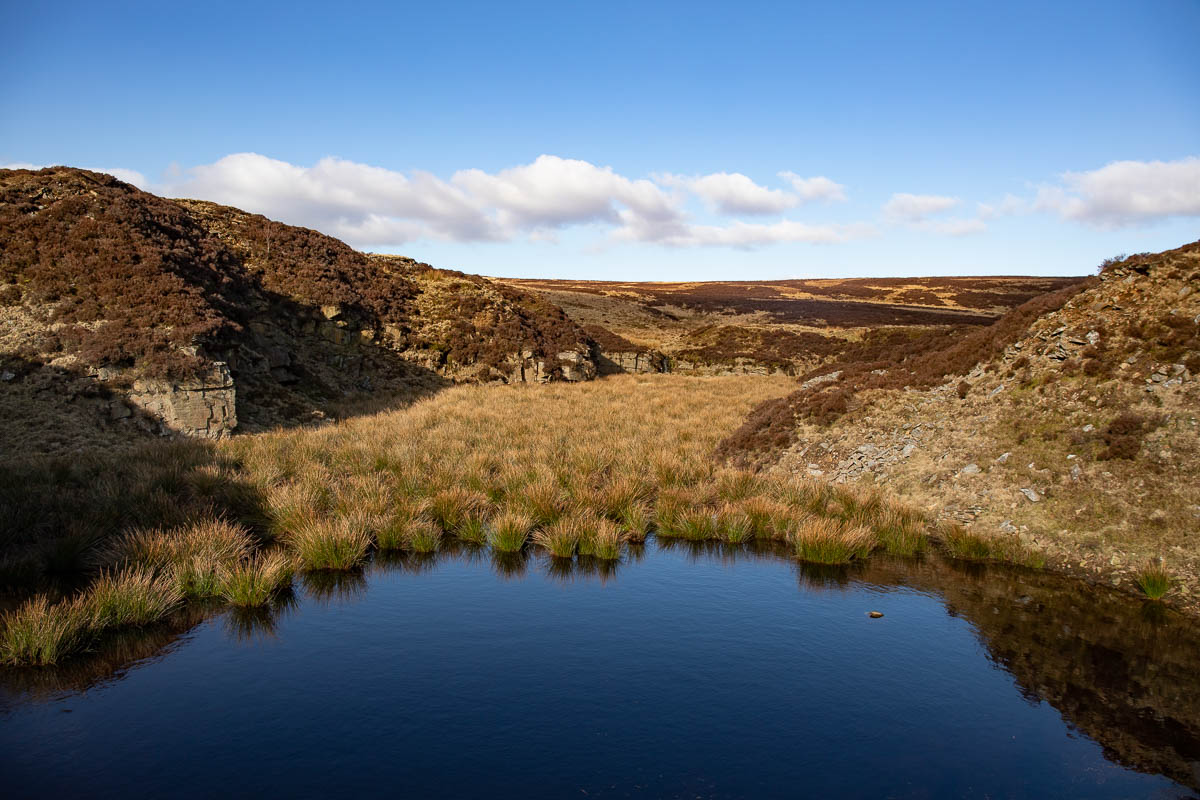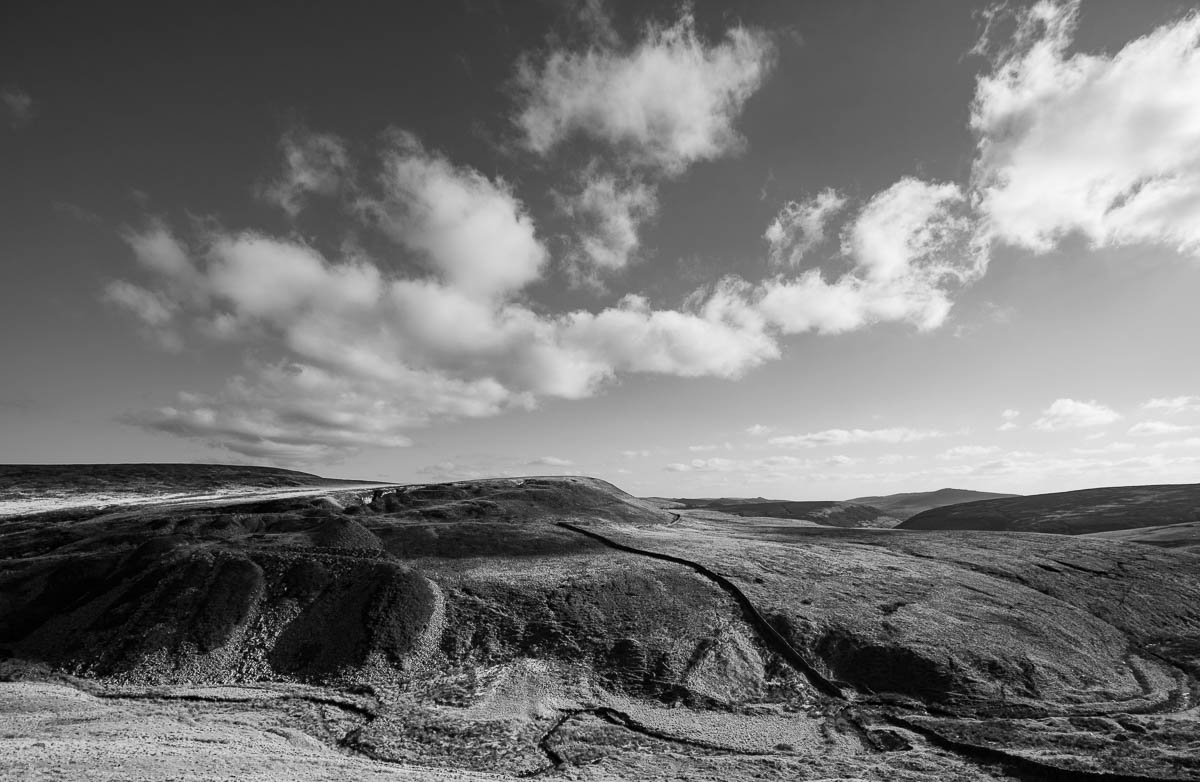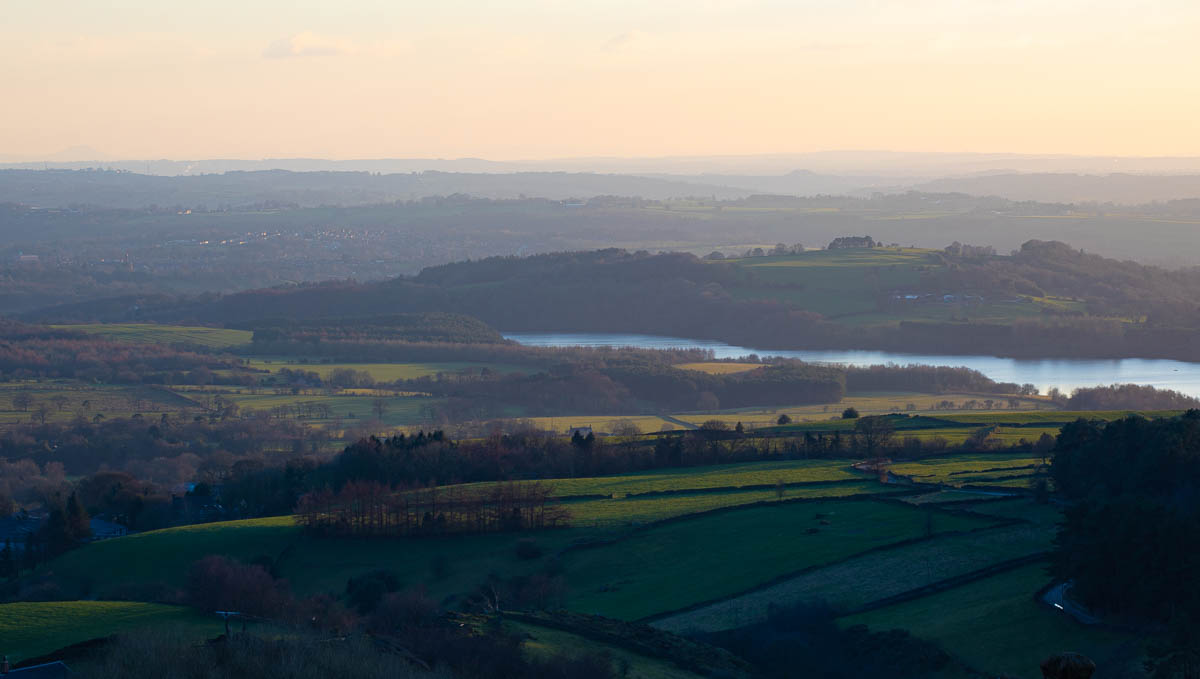 With a sunset on the cards we ventured to Ramshaw Rocks on the south west of the national park to catch the last of the days light. It's an interesting location with plenty of foreground to work with, however on this particular occasion my favourite shot was of the hazy view looking towards Tittesworth Reservoir, with it's blue waters shimmering in the sunlight.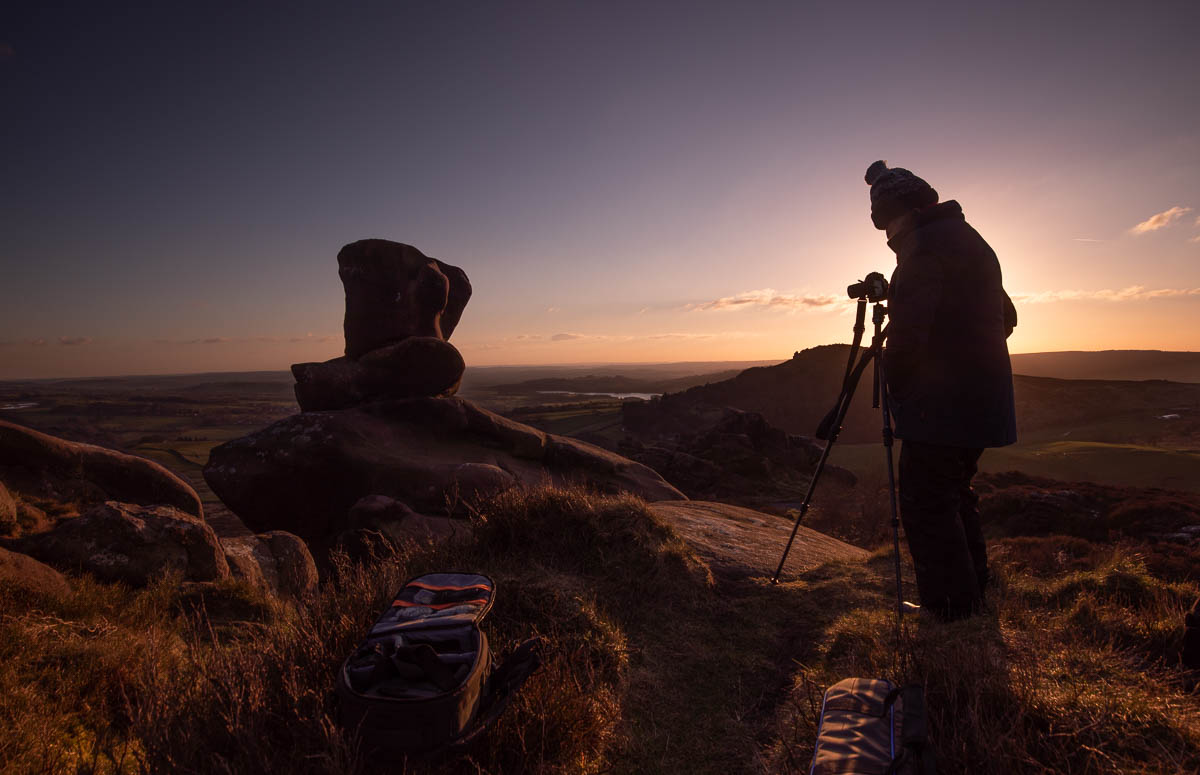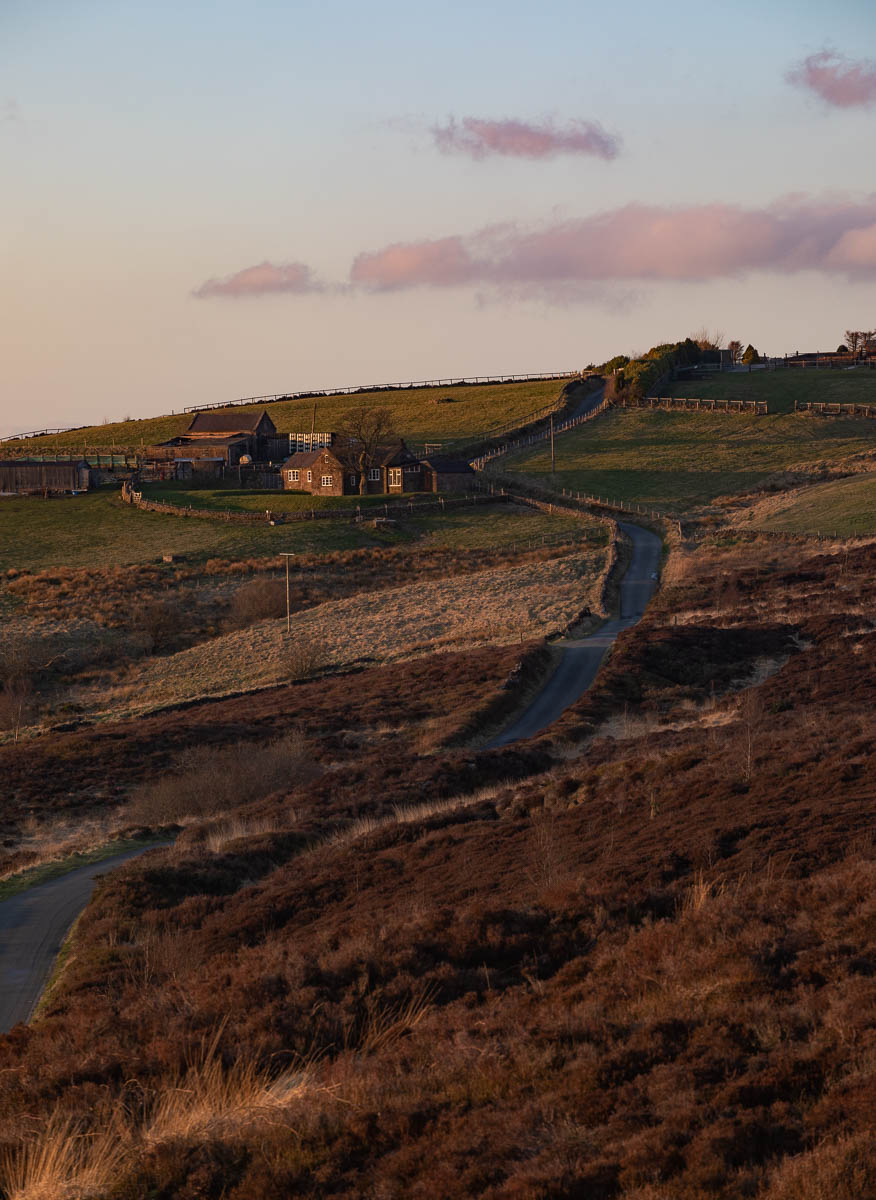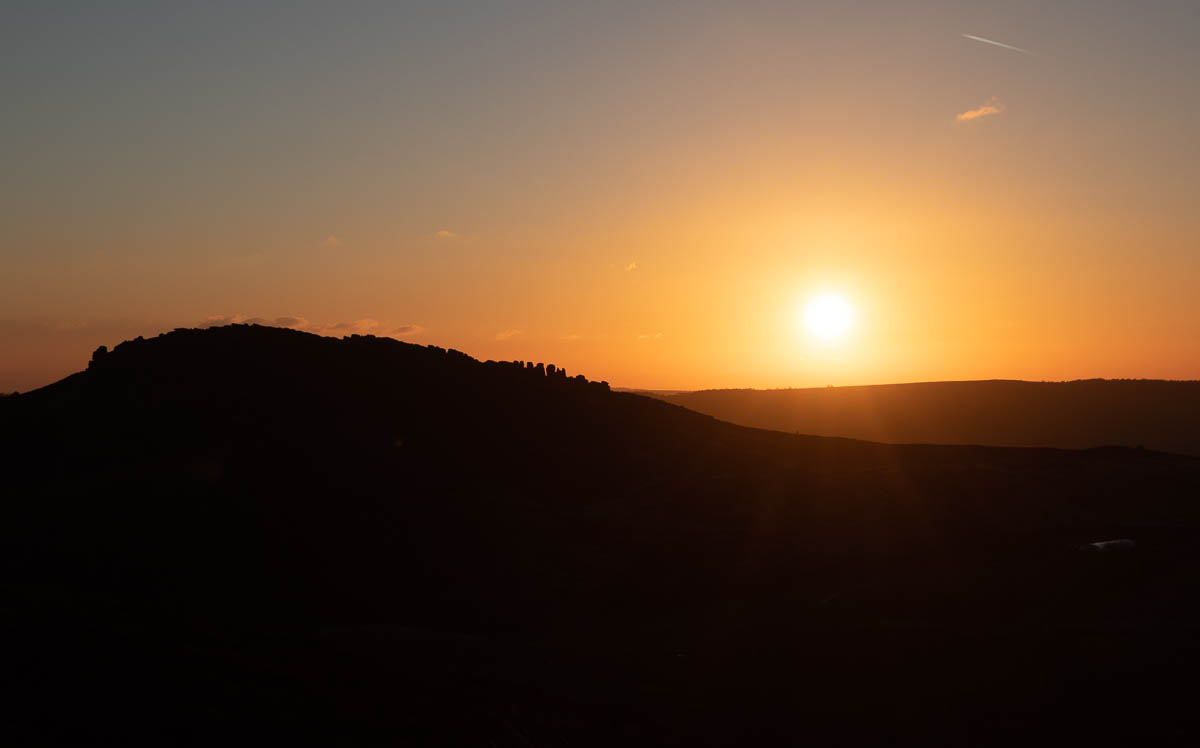 As the sun set against a cloudless sky, the comfort of our hotel and a glass of beer was calling. We stayed in Buxton, a charming spa town that is handily placed for exploring the Peak District. We chose this location for it's many amenities and the proximity to great viewpoints. Our mornings generally begin with an early rise, so travelling is best kept to a minimum, especially if we are wanting to make it back to the hotel in time for breakfast!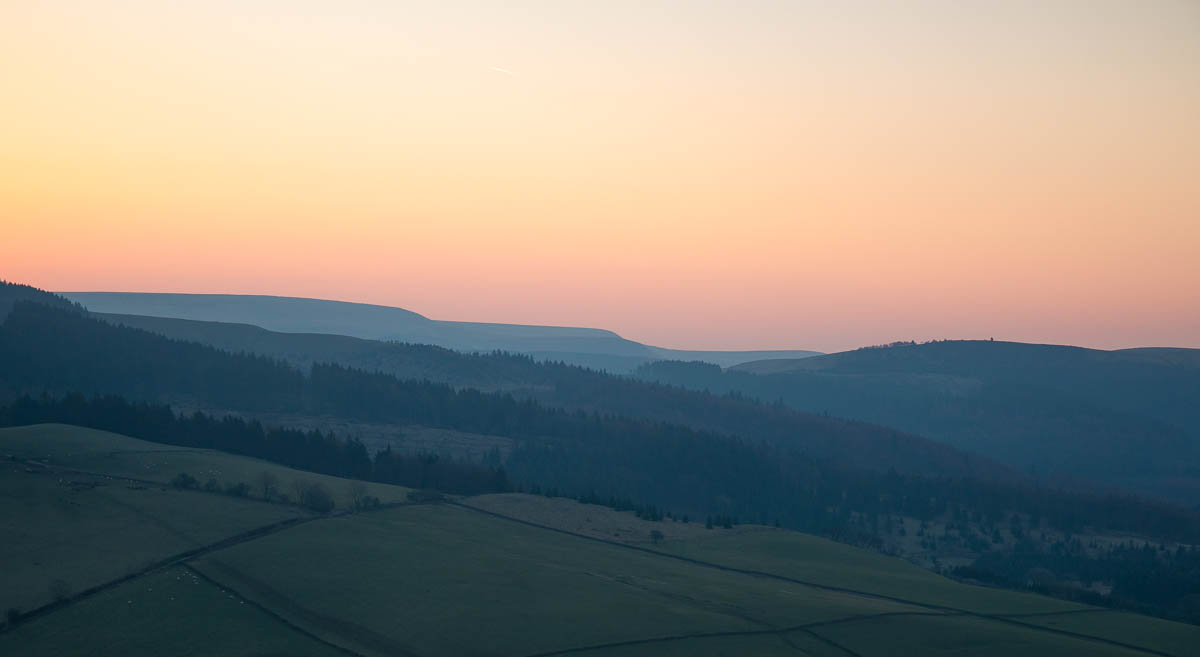 Day 2 began largely as day 1 had ended, a cloudless sky illuminated by sunlight (we prefer to have broken cloud for sunrise and sunset as this creates interest in the scene). The big difference was the strength of the wind. Undeterred, our group headed west to Tegg's Nose for easterly views back over the Peak District. This high vantage point did provide great views, but the bitterly cold wind proved to be a tough opponent. We managed an hour before returning to Buxton for a hearty breakfast.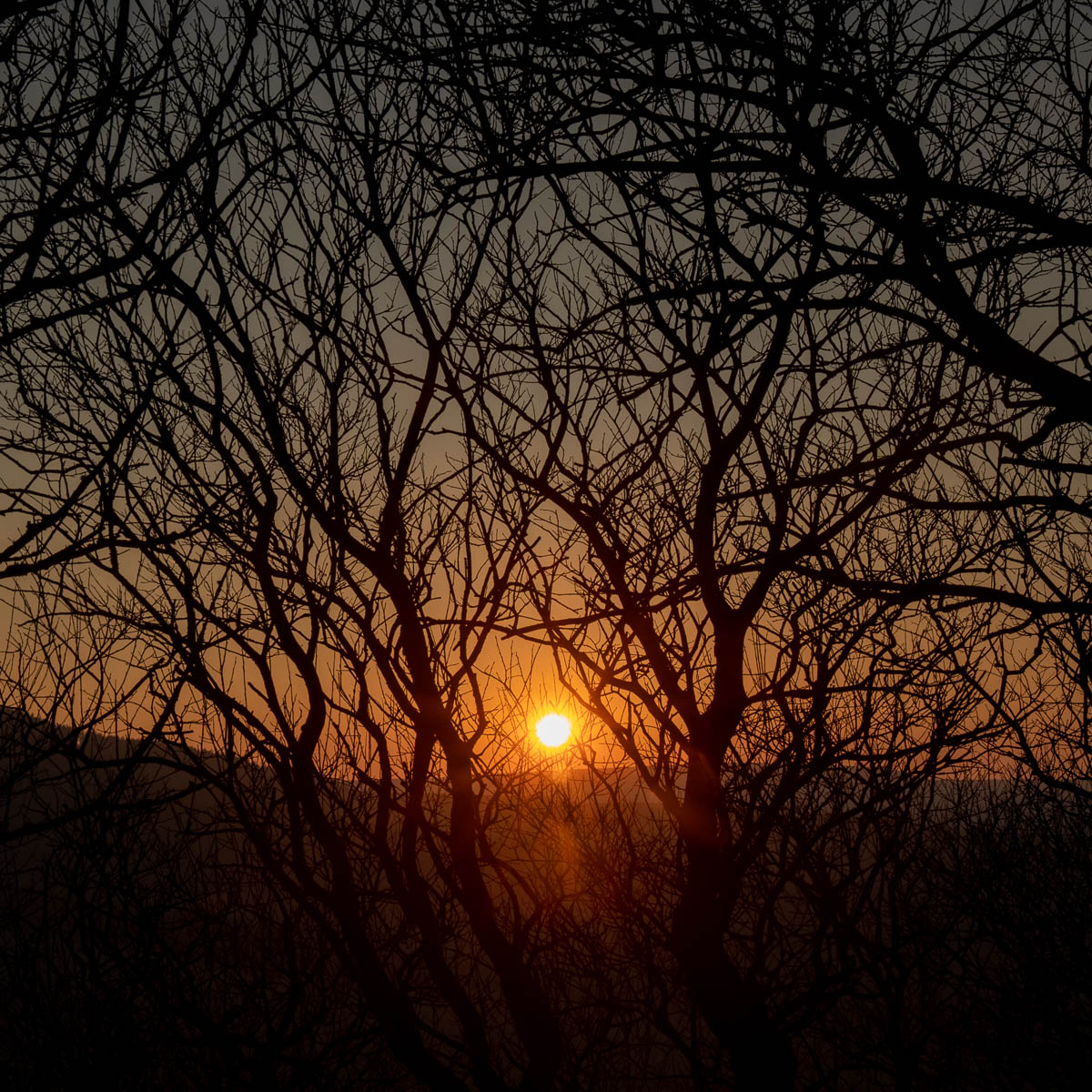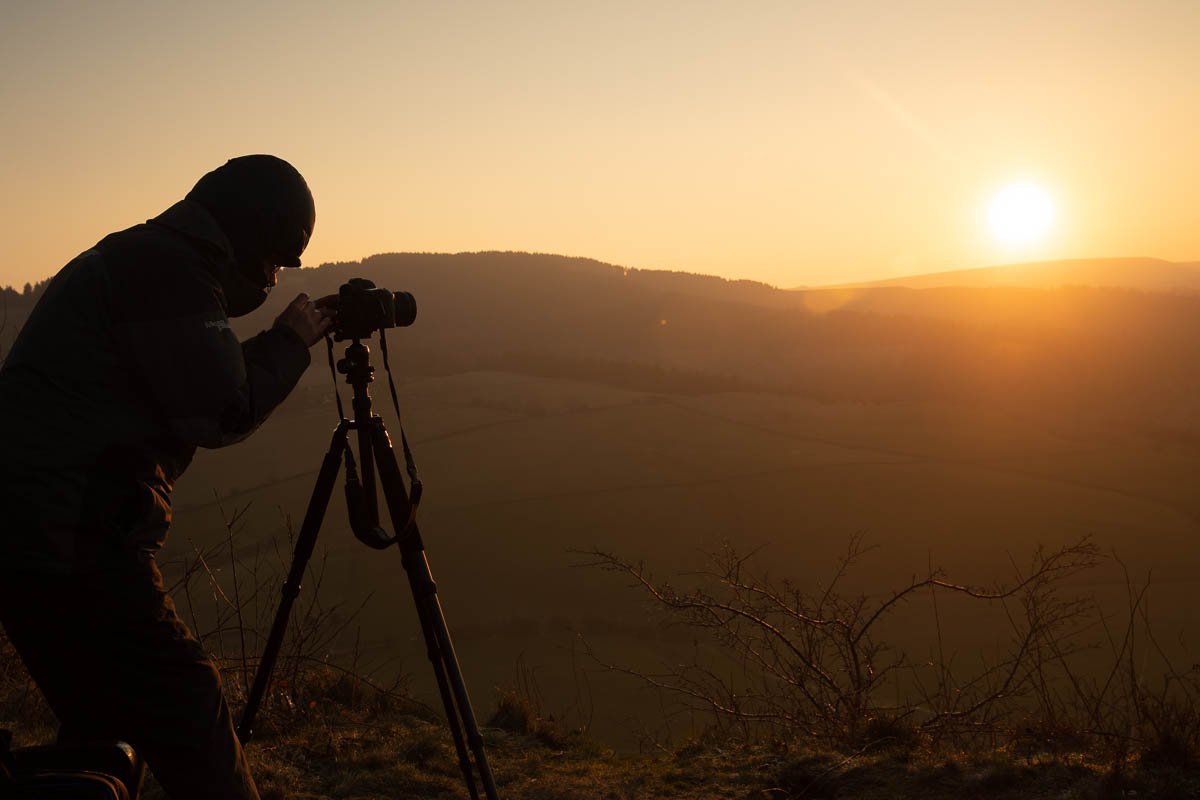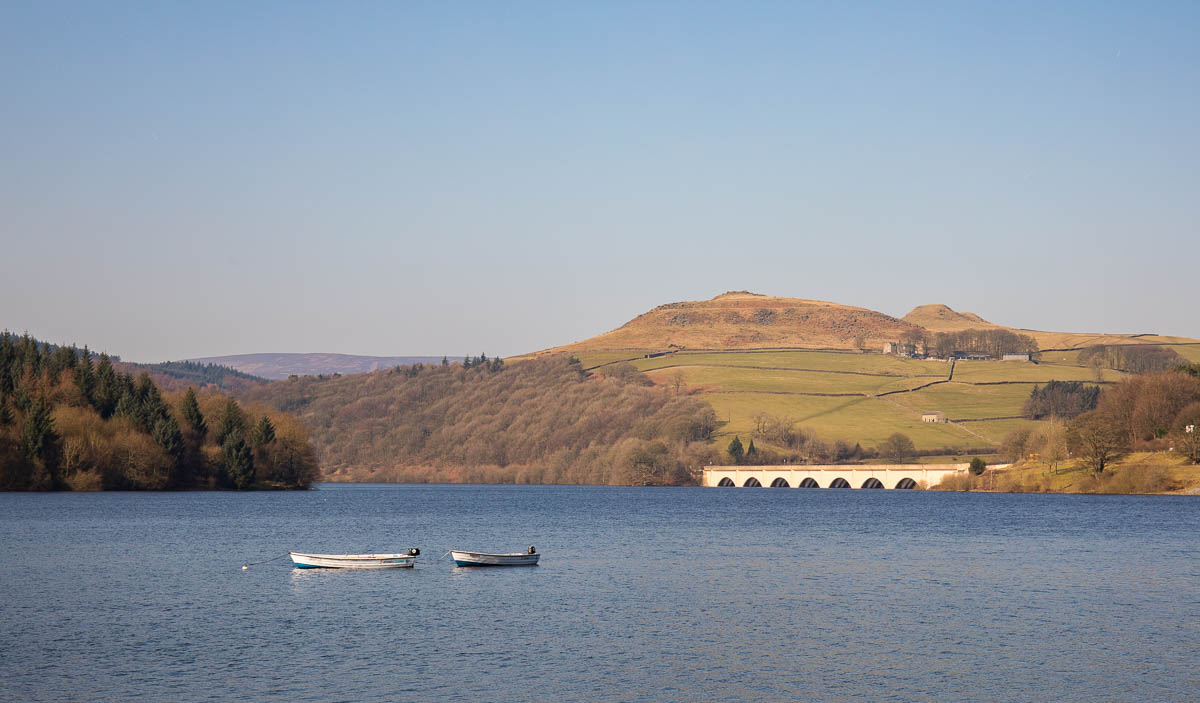 Ladybower Reservoir is a place that we were all looking forward to visiting. It is famous for being the training location for the legendary World War Two Dambusters pilots and is a popular photography haunt. Two large "plug holes" (or "shaft spillways" if you want to use their correct name) regulate the reservoir water levels while providing a unique subject for photography.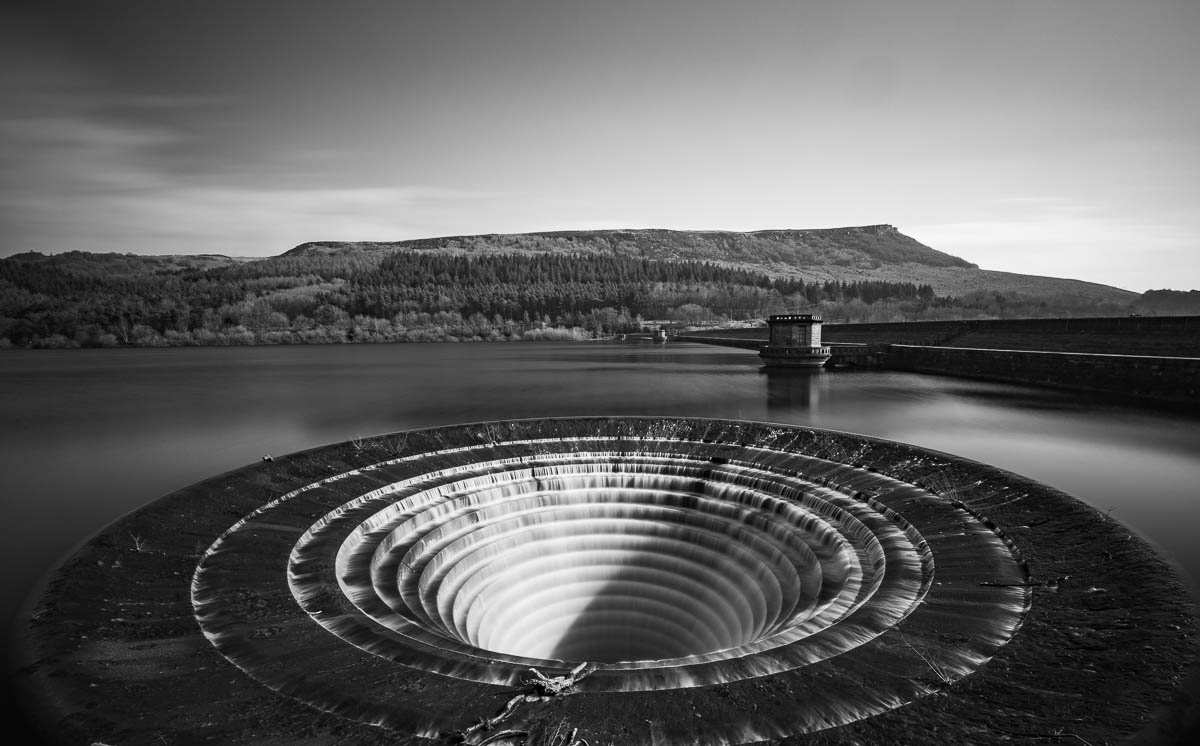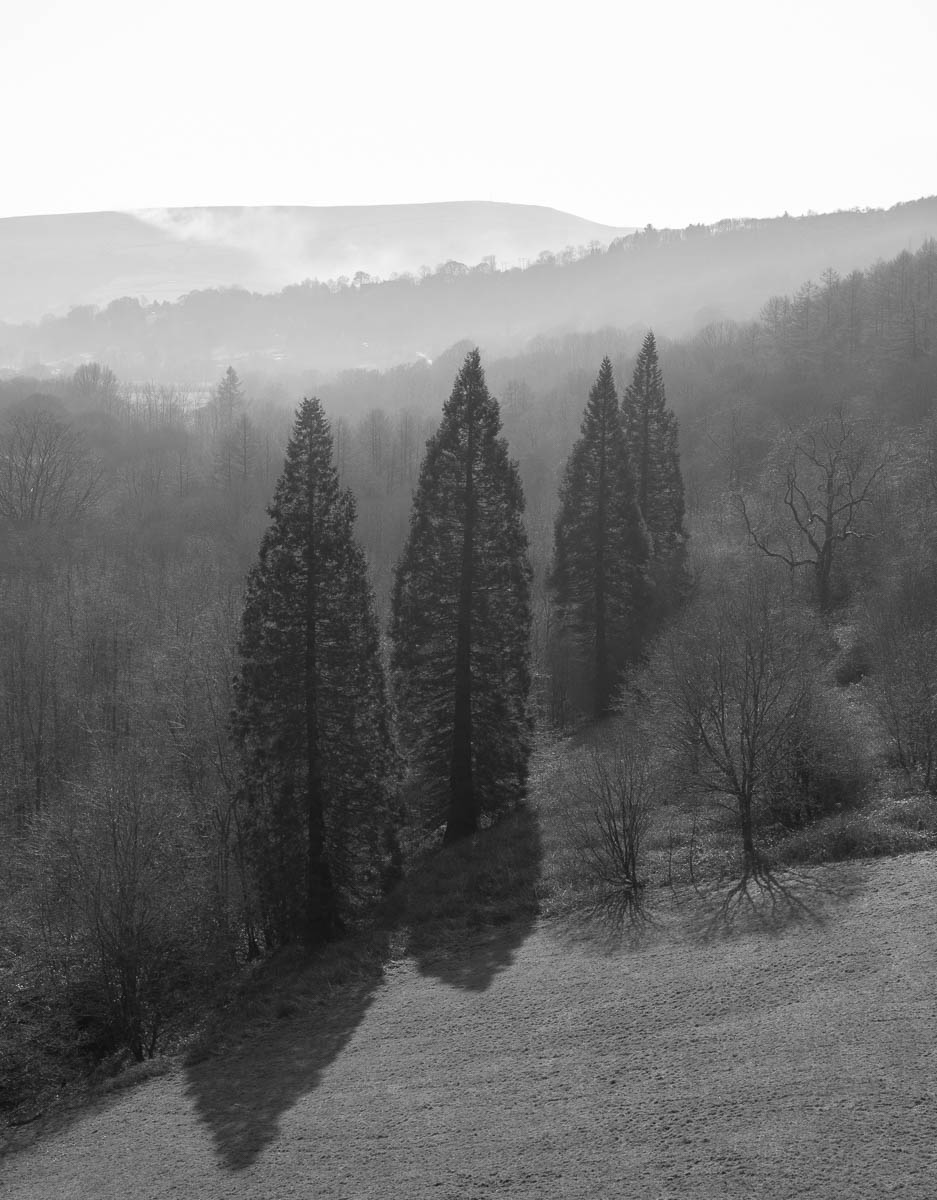 This misty monochrome image is another favourite shot from the trip. The viewpoint was only 100 yards away from one of the plug holes on the reservoir, and could have been easy to overlook. I probably would have walked right by under less inspiring conditions.
A little further into the Derwent Valley is Derwent Reservoir, an equally impressive location with good photographic opportunites (not to mention a wonderful little cafe that was a huge hit with our group). Afternoon light lit up the trees on the far side of the water and we were joined by a playful Robin who happily posed for a handful of photos.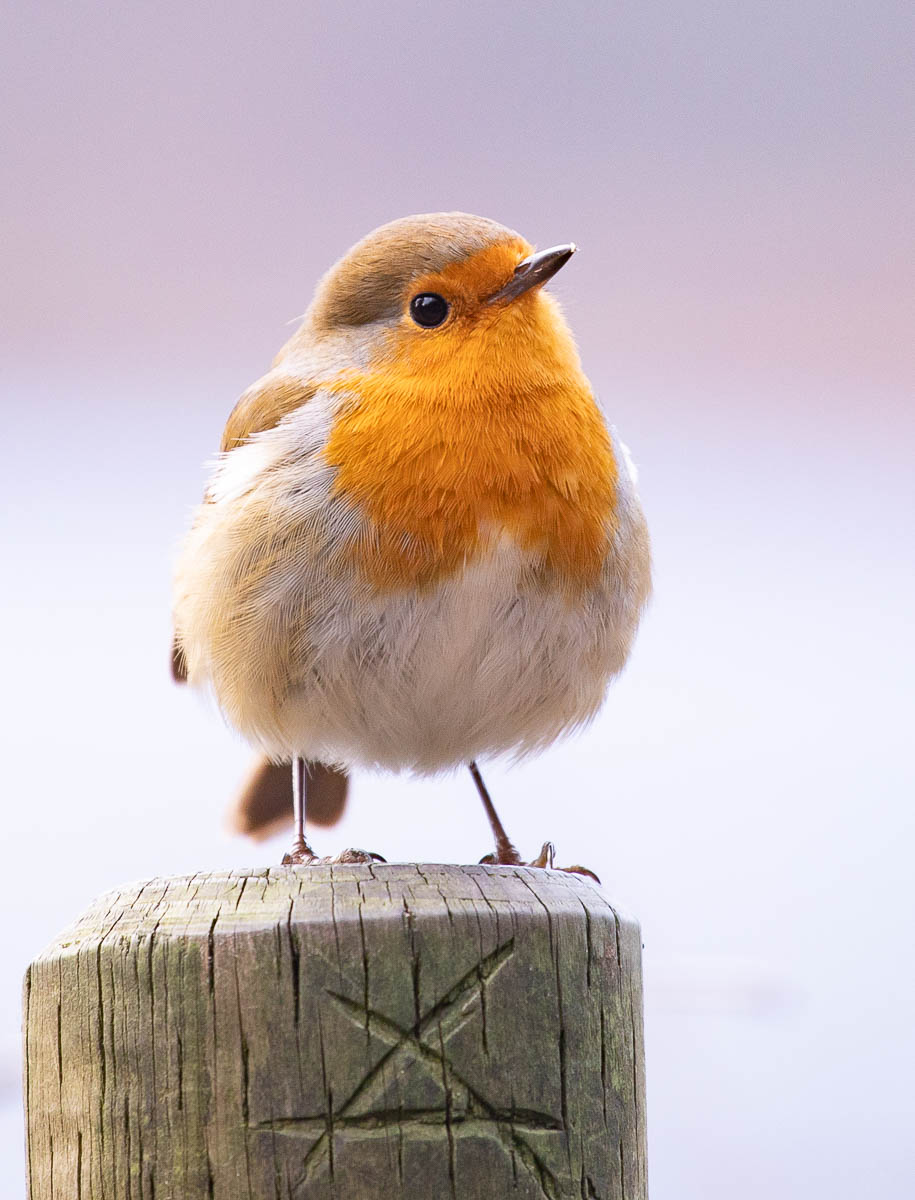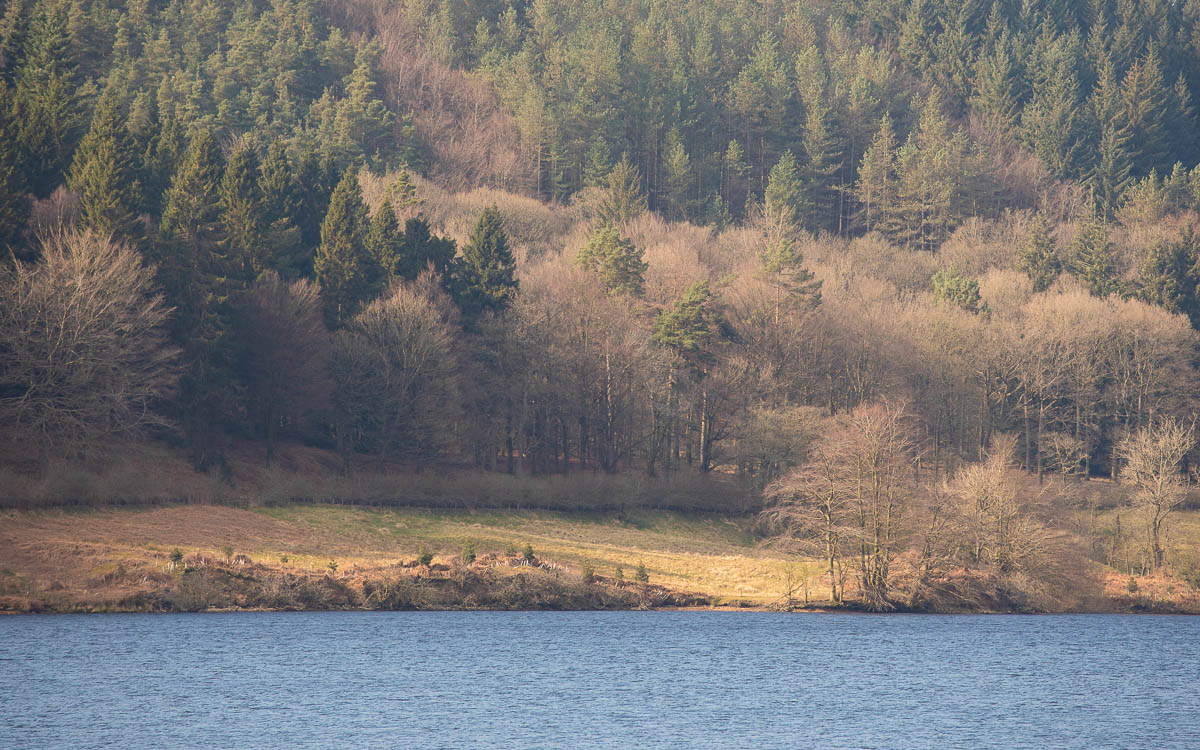 Moving back west in the direction of Buxton, we excitedly arrived in the village of Earl Sterndale, the starting point for a late afternoon walk to Parkhouse and Chrome Hill. This is a place that has huge potential and I'd been looking forward to shooting this dramatic landscape....but it really does need good light to elevate the shot. Alas, the cloud thickened, the temperature dropped and a flat scene left us feeling a little deflated. This is the life of a landscape photographer! Not to worry, time for food! There's always tomorrow morning.
We spent our evening in a charming italian restaurant that we would all highly recommend...so much so that we booked again for the following night! The food and atmosphere was excellent. Here's a link... https://stmoritzbuxton.co.uk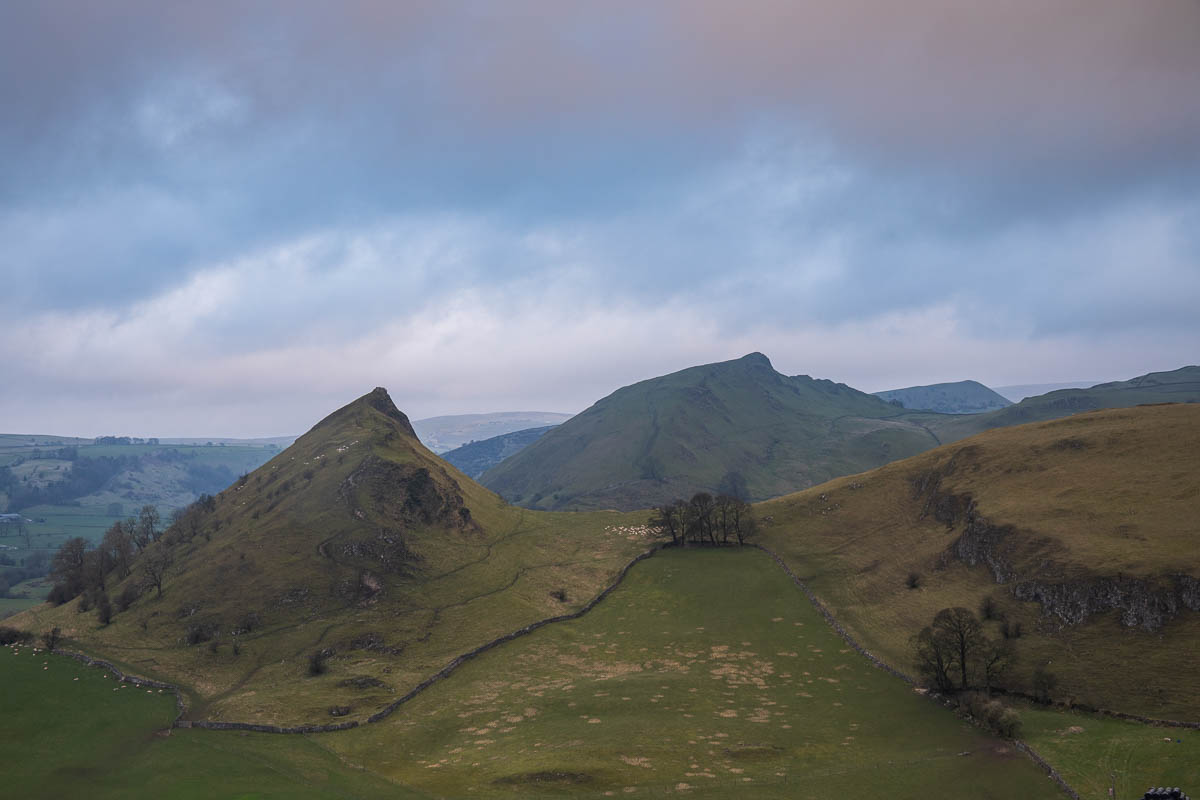 So....another early rise and a drive back to Earl Sterndale to try our luck at Chome Hill and Parkhouse Hill once again. Surely this morning would be better??? Well, it was a little better but it was stll rather bleak, with no light to work with. Such a shame. The best colour came from looking back towards Steve who had positioned himself on the top of Hitter Hill. Still, this is certainly a place that I look forward to returning to.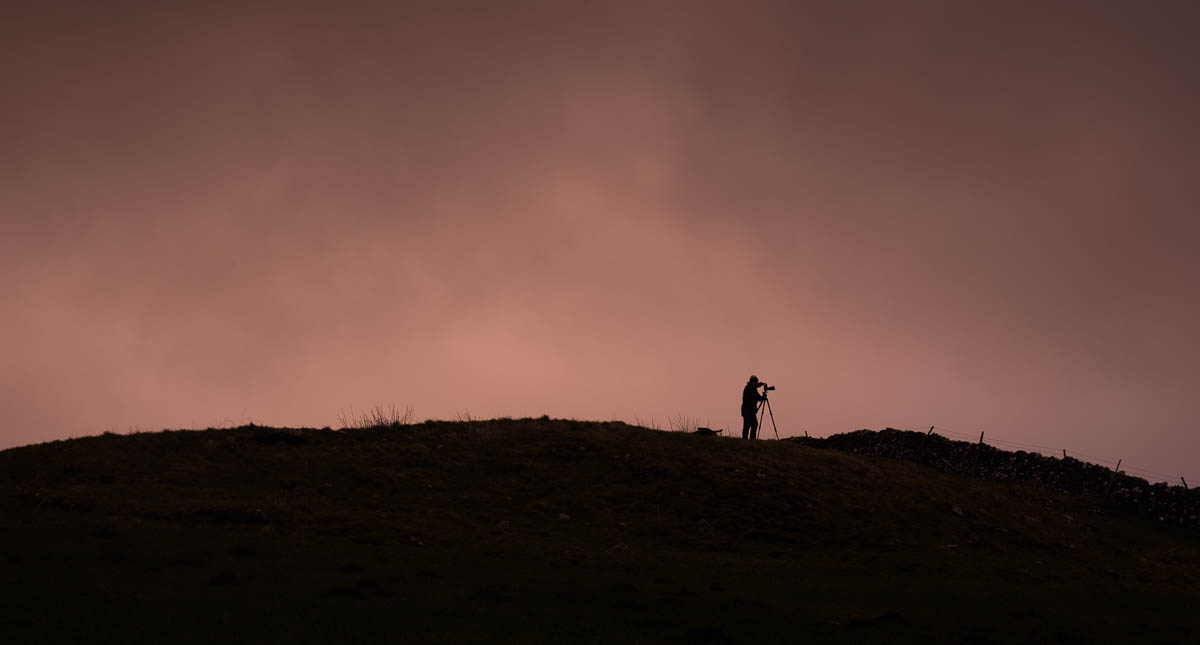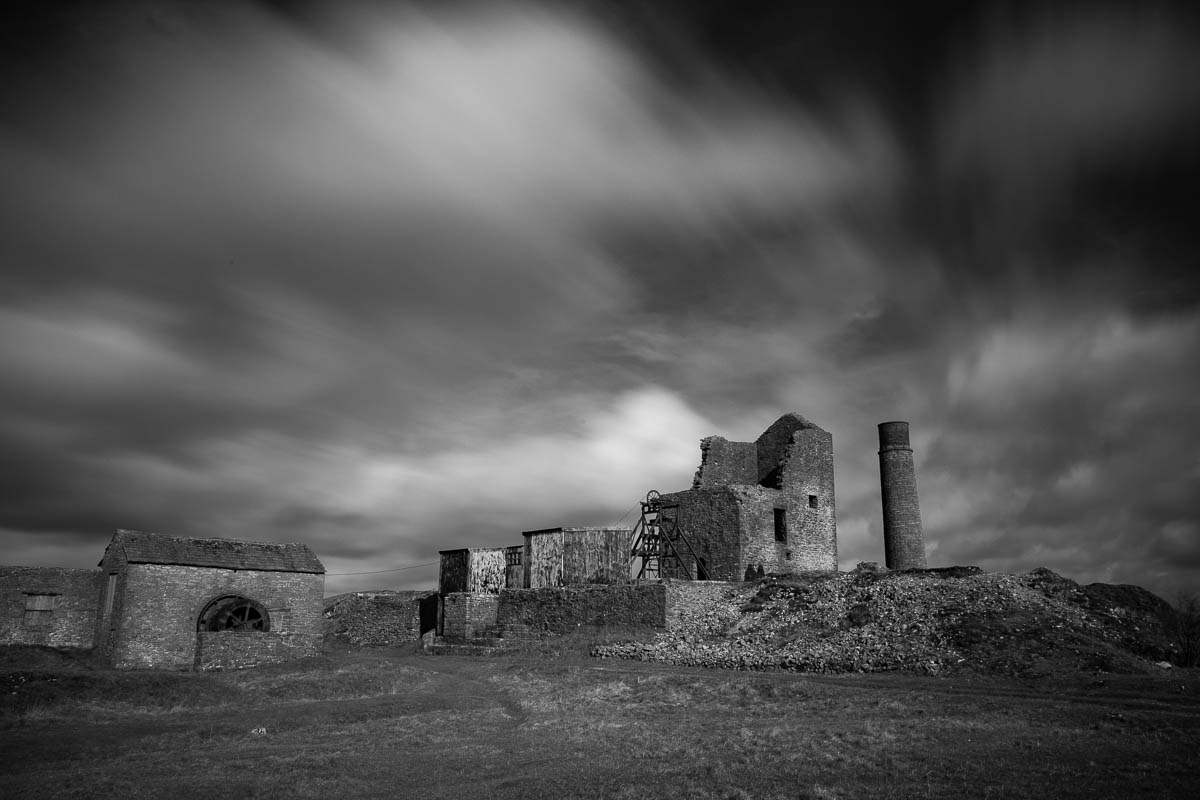 After breakfast in Buxton we made our way to Magpie Mine, a disused lead mine near the village of Sheldon. It's a cracking location with easy access and 360 degree viewpoints, making at good in all manner of conditions and times of day. For us, we had blustery winds and fast moving broken cloud, perfect for long exposure photography. The location lends itself well to monochrome as it's packed full of history.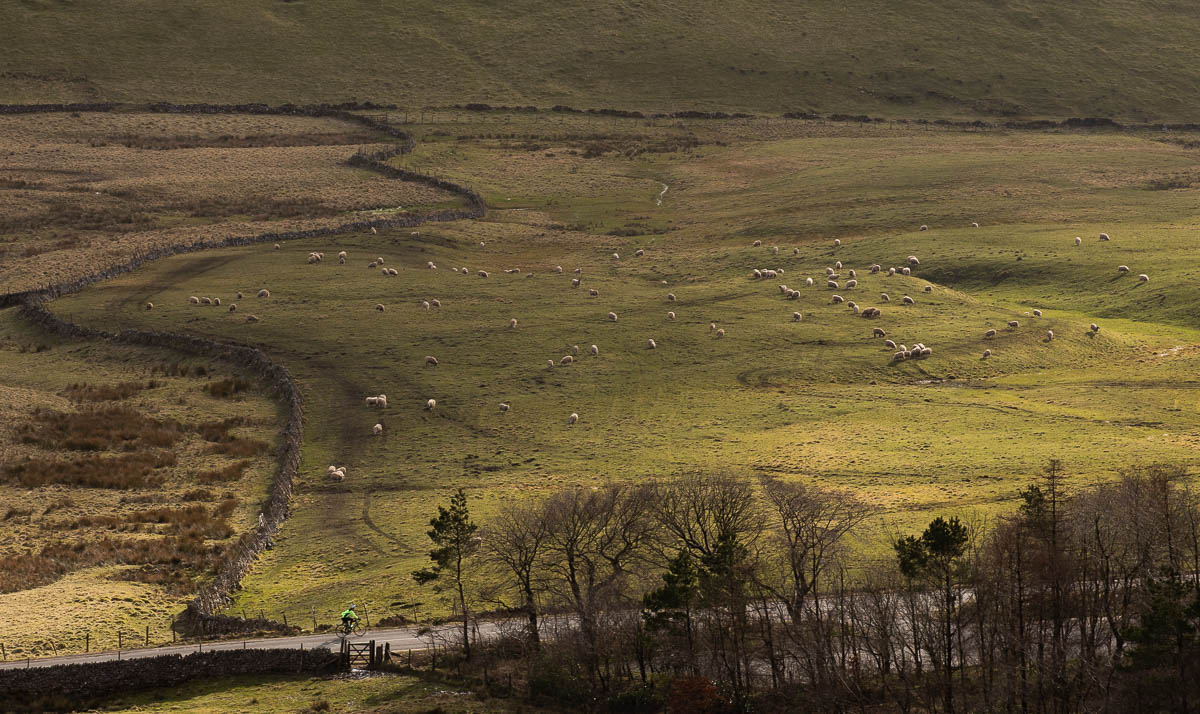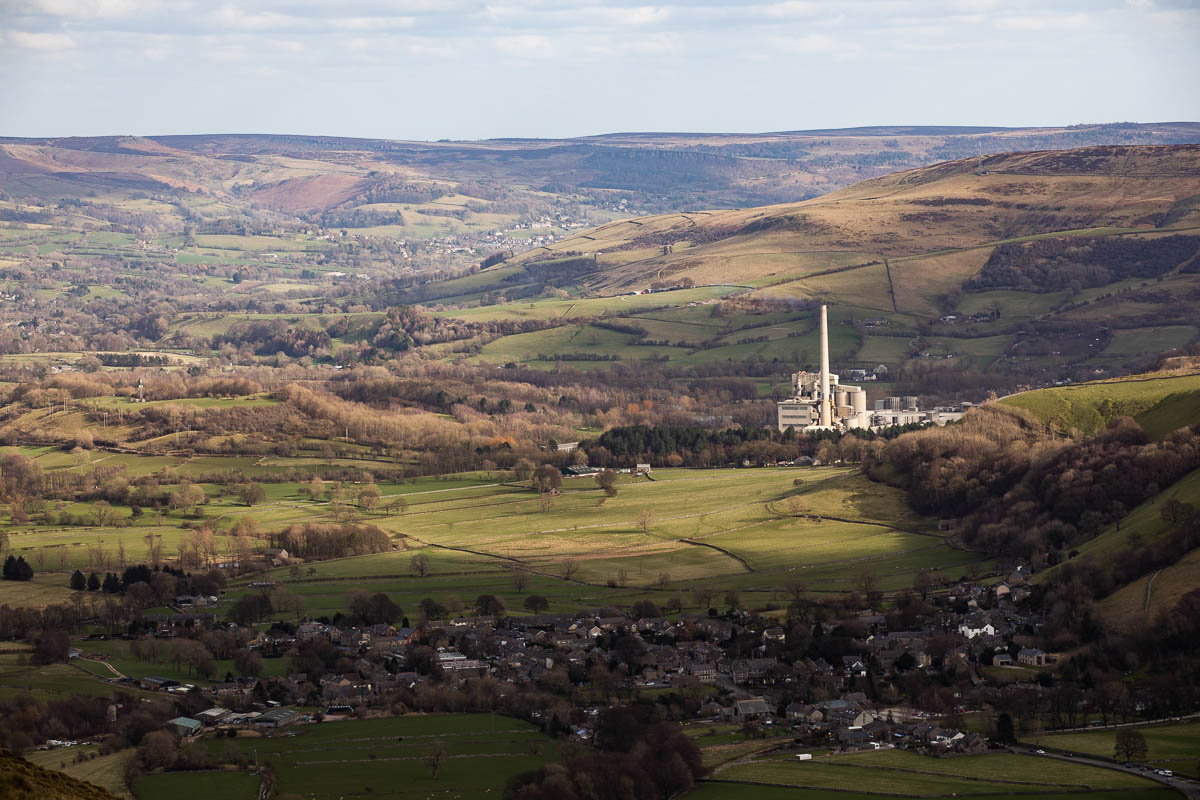 Driving through the Hope Valley, we enjoyed stops at Monsal Head and in charming Castleton before heading up Mam Tor. It was tough going on the tops with so much wind to deal with, but the intermittent light dancing on the land below made it a worth while challenge. Tripods had to be abandoned in the strong winds. The views up here are spectacular for relatively little effort. This is another gem of a location for photography, with views on all sides.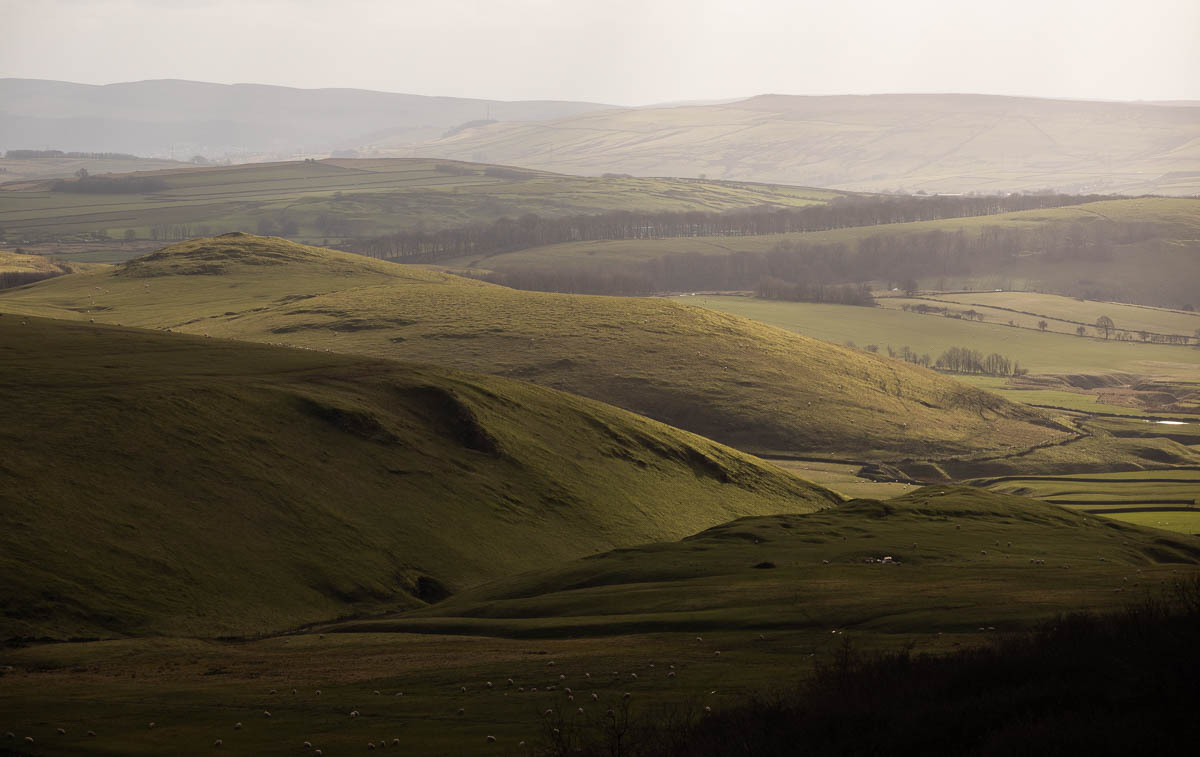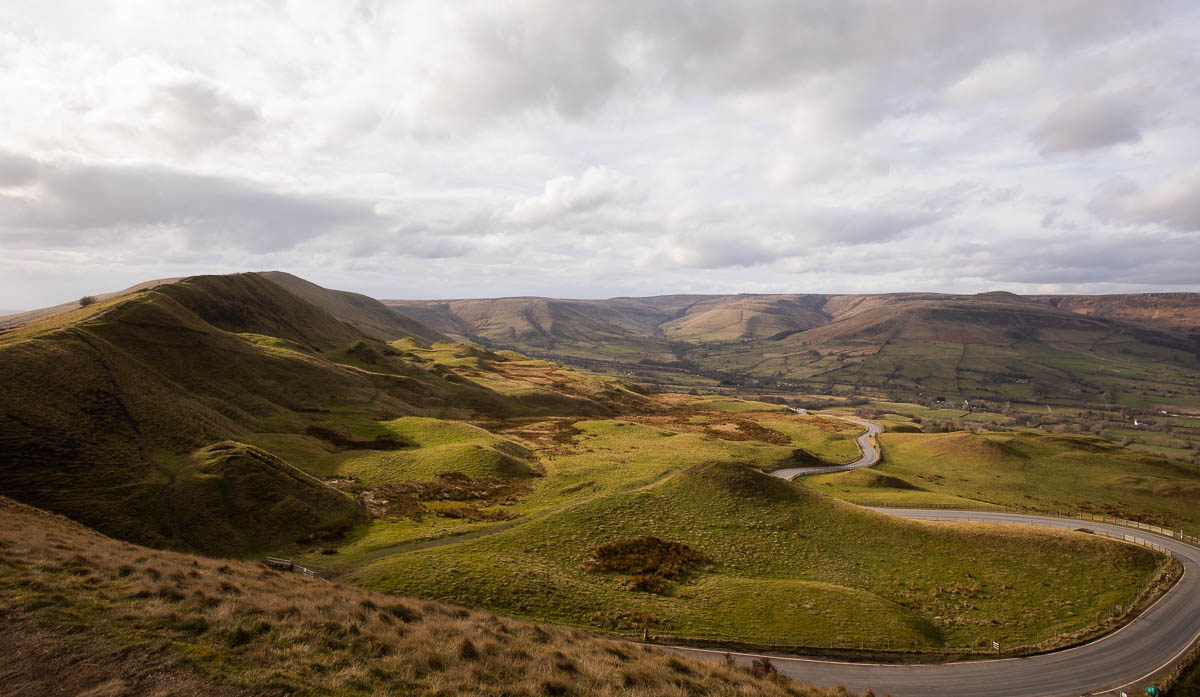 With the light fading, wind speeds increasing and energy levels depleted we headed back to the hotel (via a roadside stop at The Cat and Fiddle that didn't result in anything of note). Our favourite new Italian restaurant was calling!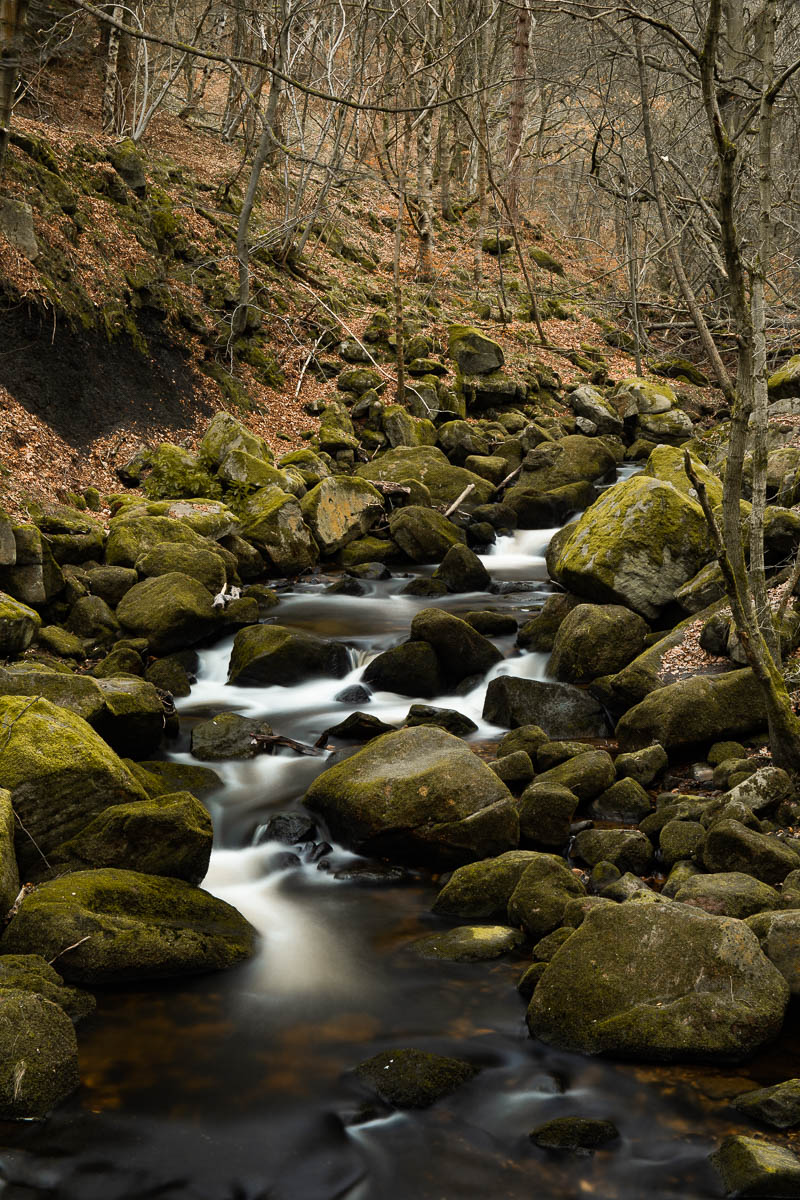 An unfavourable weather forecast for the final morning of our trip paved the way for an extra drink or two in the hotel bar that night, as we skipped a 5am alarm call in favour of a good nights sleep. The group enjoyed our final hotel breakfast before exploring the woodland at Padley Gorge on the far eastern side (close to Sheffield) of the Peak District. This is a top location, you could easily spend hours here working on composition (autumn would be an amazing season to visit). Padley Gorge was a great way to end a fabulous time in this stunning part of the world. I can't wait to return for more!
Huge thank you to Joe for his assitance, Steve for his driving skills and to the rest of the group for being such great company.
If you would like to join us in the Peak District this autumn pleae click the link below for more info.
https://michael-cartwright-photography.myshopify.com/products/photography-holiday-the-peak-district-deposit