Photography Trip To The Yorkshire Dales - Malham
Posted on 28th September, 2021
After a long absence of photo trips due to the pandemic, it was great to be back out with a group to shoot landscapes in the Yorkshire Dales. On this photography workshop, we focused our attention on the limestone pavement of Malham and the surrounding area.
We began our day with a drive of just under 2 hours to fabulous accommodation in the beautiful village of Malham on the south west of the Yorkshire Dales national park. Upon arrival we were given a warm welcome and lots of local knowledge from a long standing hotel employee. We were even given the whereabouts of a regularly spotted kingfisher (who unfortunately failed to make an appearance during our time here). There's nothing quite like countryside hospitality.
Our first port of call was Malham Cove, which was handily illuminated by a glowing sun. With a band of cloud passing over the top of the cove on a gusty breeze, we opted for long exposure photography, which had the added benefit of removing walkers from the scene. Shooting long exposures can be a great way to revisit the technical aspects of photography, which can be useful after long periods of abstinence. Jumping right back into the deep end proved to be a solid way to begin our session.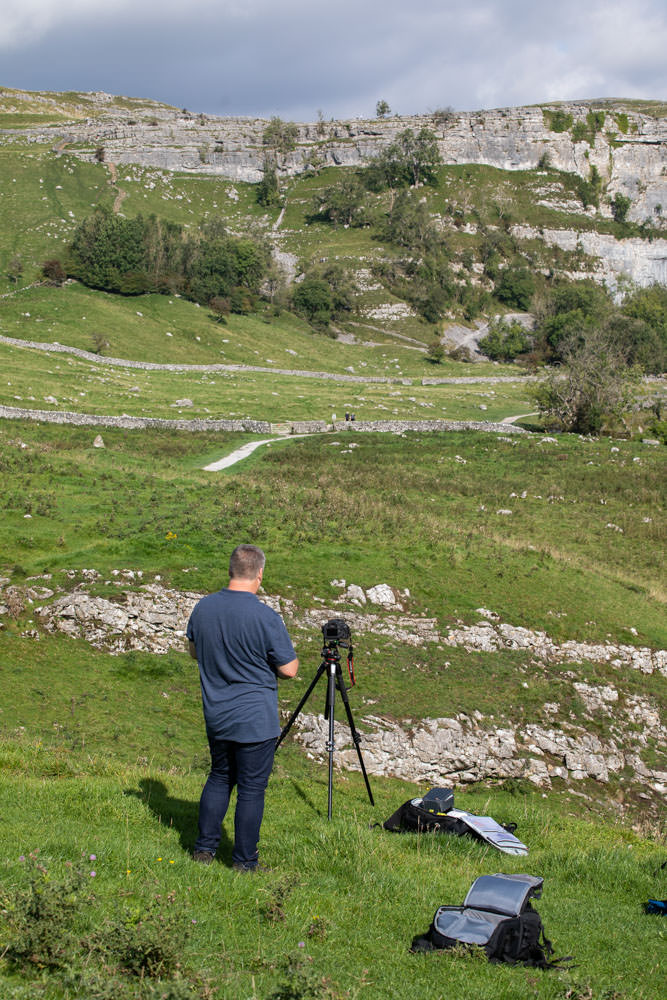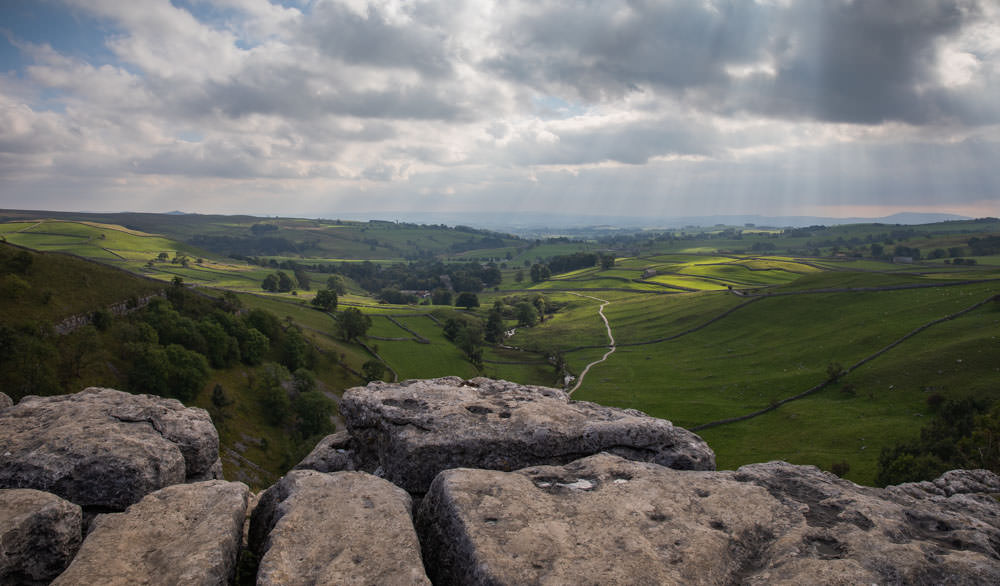 After a short but arduous hike, we reached the top of Malham Cove and spent time attempting to control strong highlights in a sunlit, cloudy sky while trying to maintain definition in sun rays. Pockets of light lit up the landscape below. The limestone pavement is an excellent foreground subject to work with in this area, offering many ways to compose your images.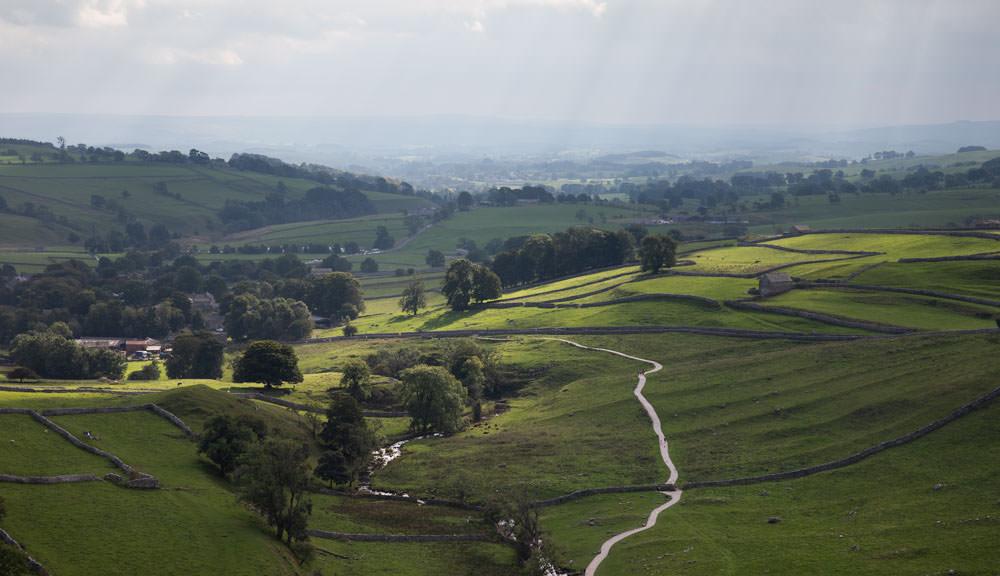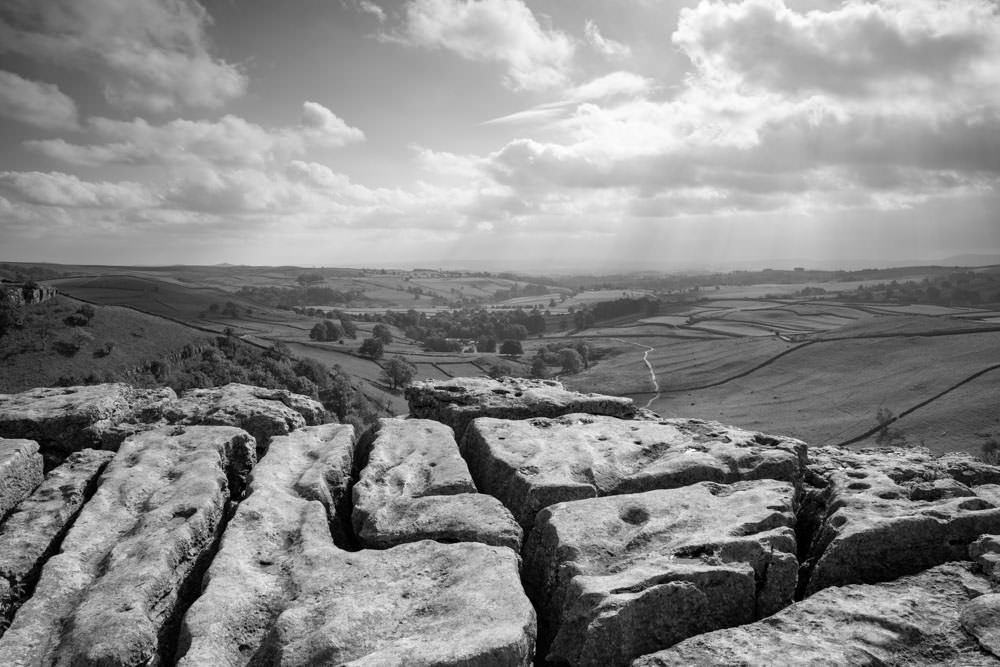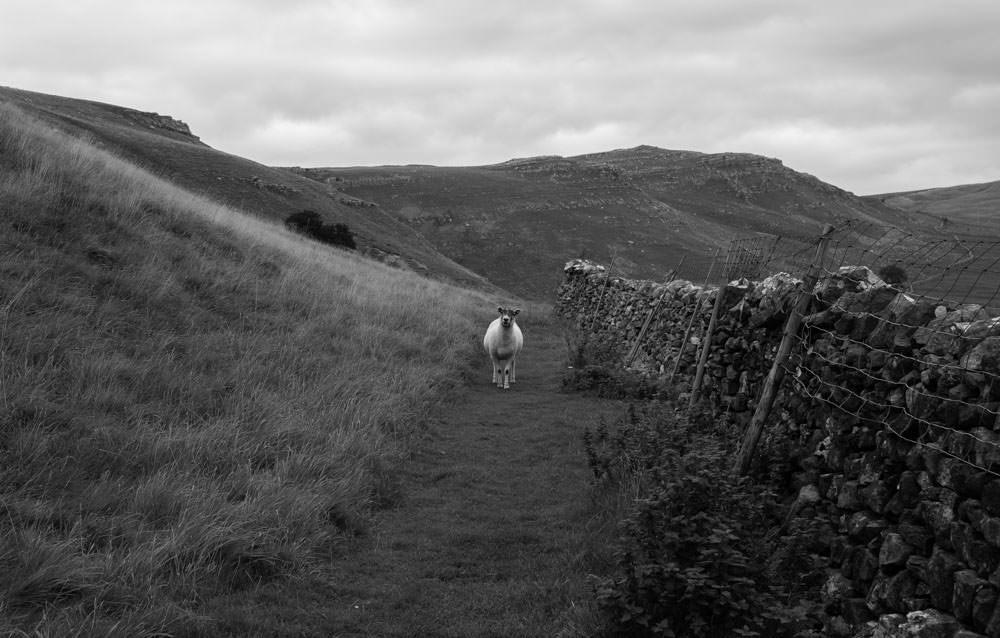 Gordale Scar provided a somewhat challenging subject to shoot due to its sheer magnitude. There is so much going on here and it can be difficult to compose a shot. The difference between light and shadow can be vast too.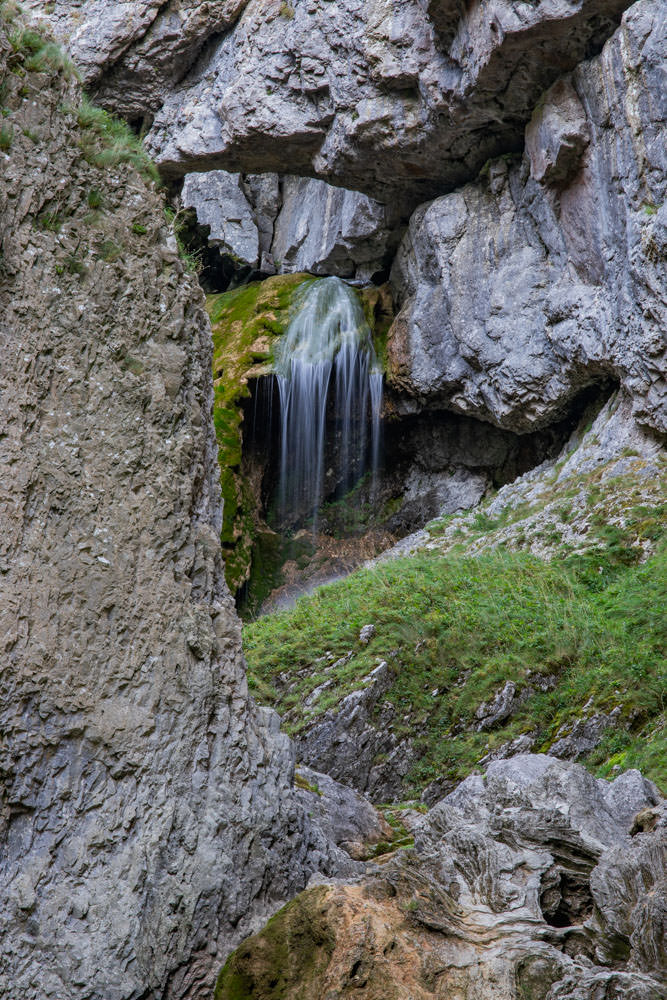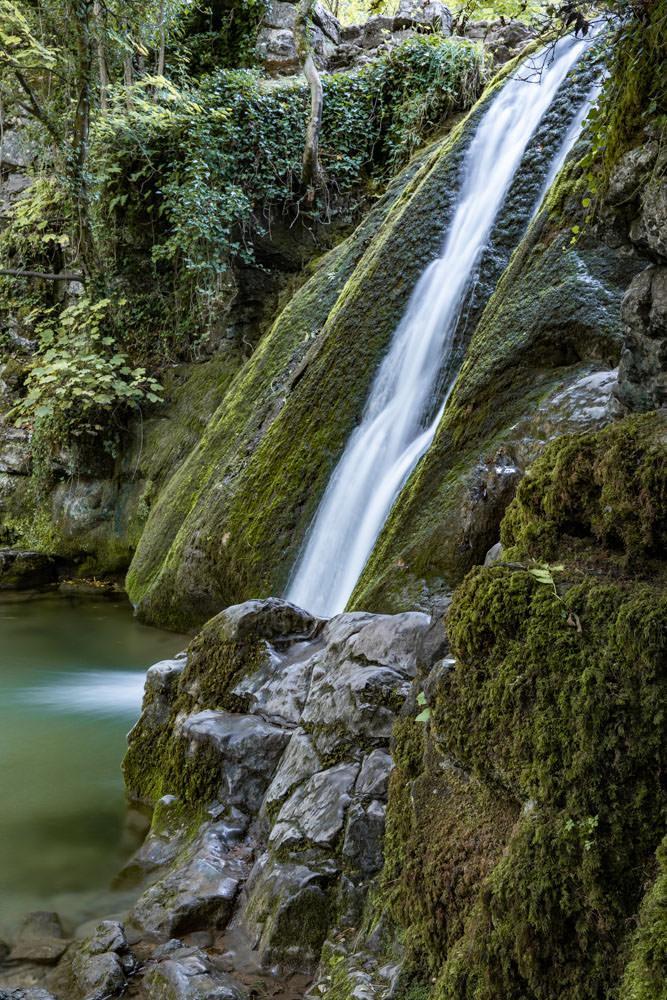 Heading back towards Malham village and the completion of our 4.5 mile circular walk, we passed Janet's Foss, a small but perfectly formed waterfall set amongst autumnal woodland. We used polarizing filters to reduce glare from the water. Further along, we spotted a Dipper perched on a shadowy rock in a stream. The light was fading quickly, so a high ISO was required to shoot an acceptably sharp image.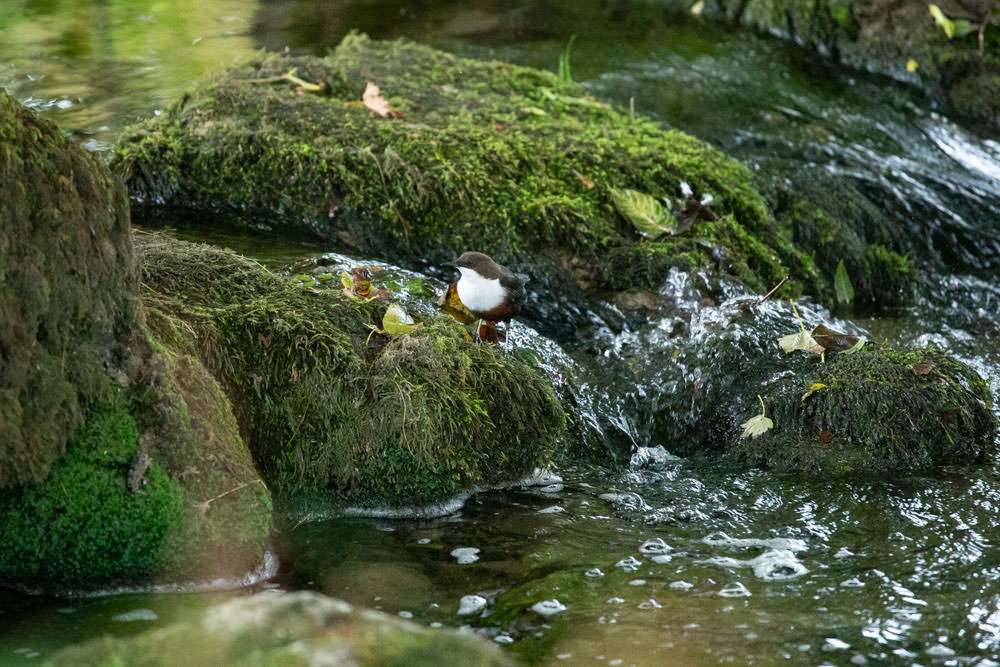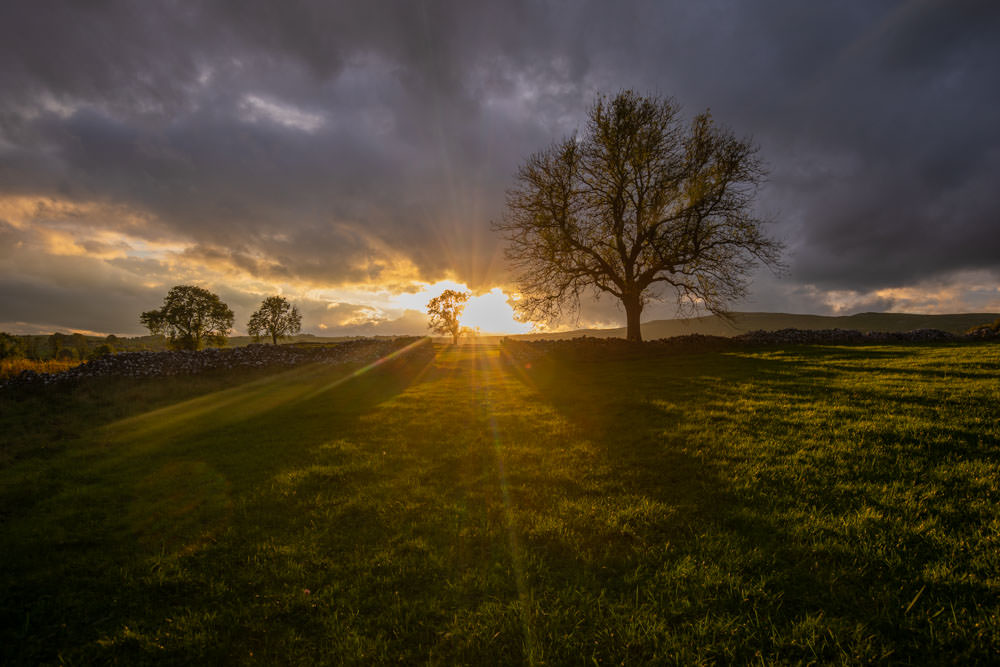 As a final treat on an excellent day photographically, a low sun burst through a gap in the clouds spreading warm light across the farm fields en route back to Malham. Such strong light can be notoriously difficult to control. The Lee Filters reverse grad and the Canon 16-35f4LII (set to f18) did a great job of resolving this image. The flare is to be expected under such harsh conditions, and I think that it only adds to the mood of this shot.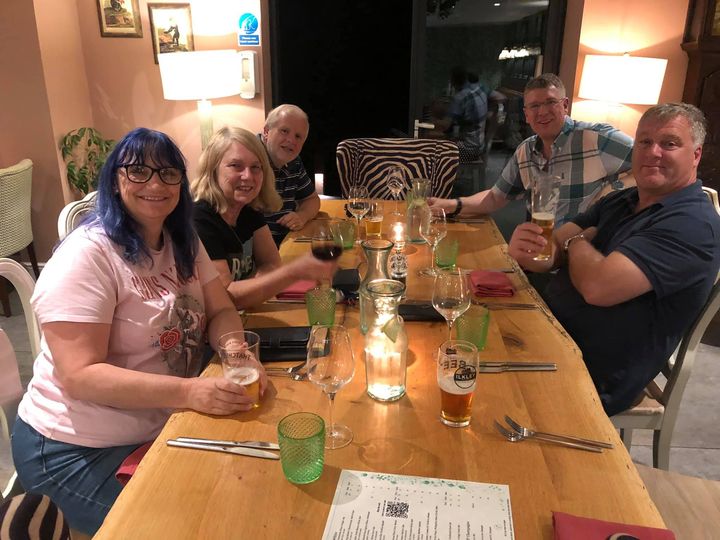 After a long day, we enjoyed an excellent meal and a comfortable stay at a lovely hotel in Malham. With bad weather looming, we decided to adapt our itinerary and try to shoot the elusive kingfisher first thing in the morning. Unfortunately for us, the kingfisher had other plans! It didn't stop us from trying though, as you can see from the photograph of Lee sat in the pouring rain waiting for his opportunity. Maybe next time.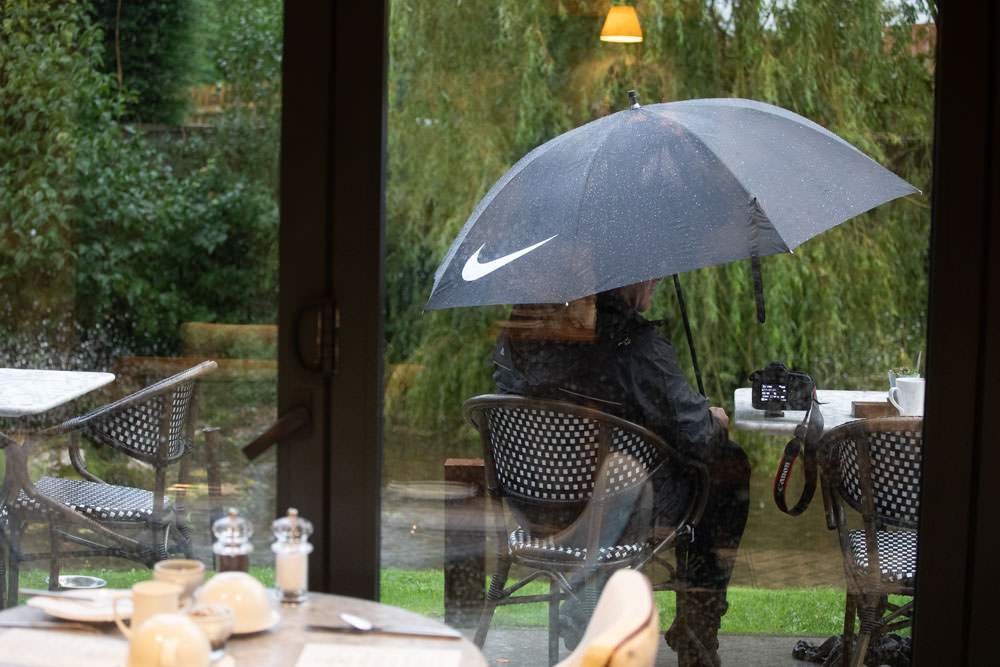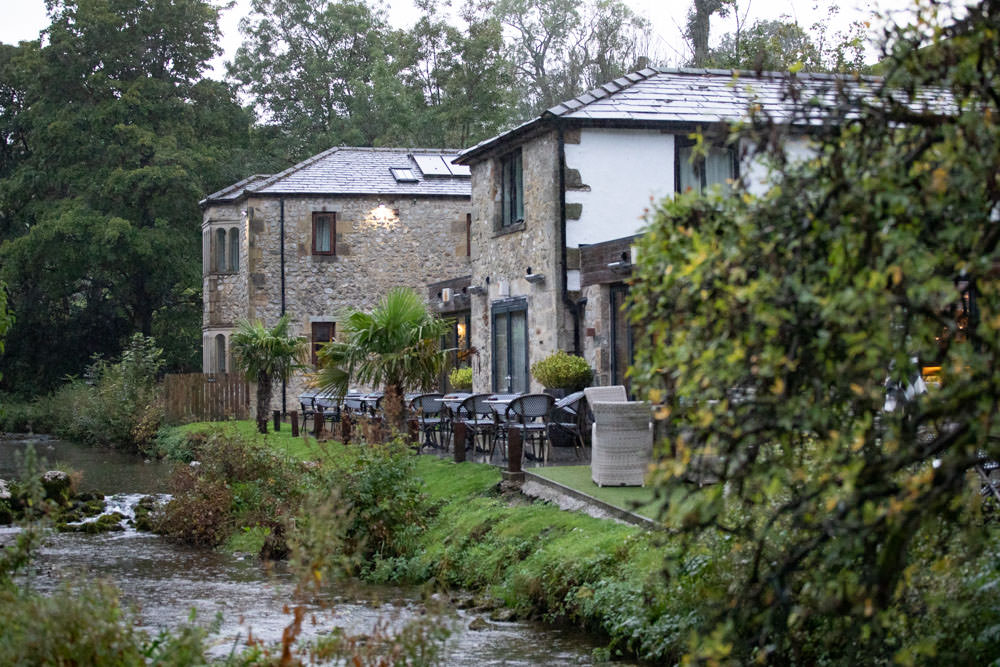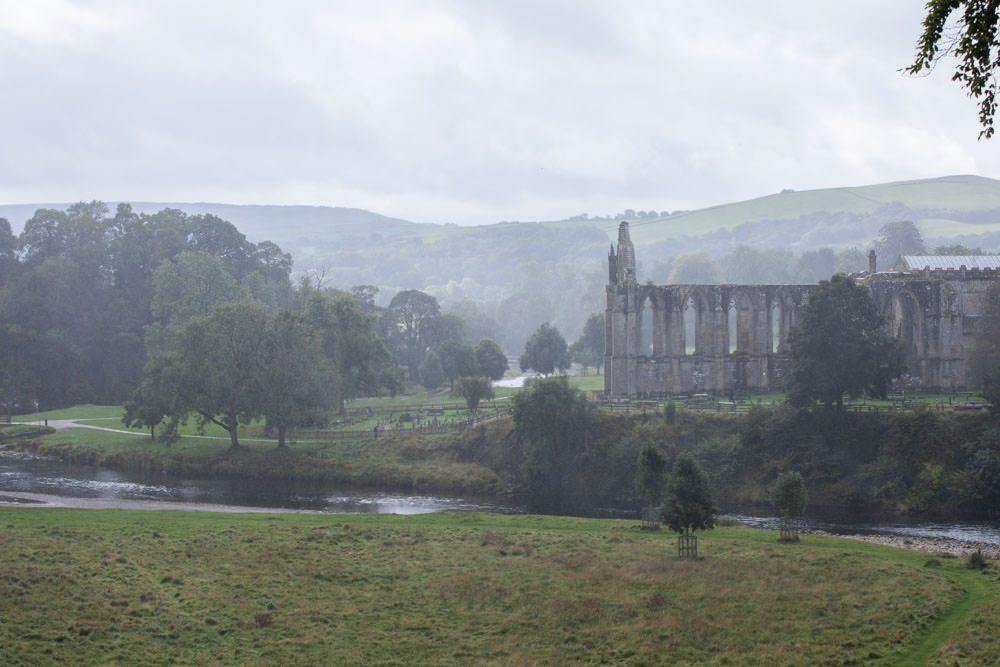 After a hearty cooked breakfast we made our way to Bolton Abbey in Wharfedale for a riverside walk and to shoot the ruins of a beautifully preserved priory. It's a stunning location to visit and is good for spotting wildlife such as Heron and Red Kite. An intermittent rain punctuated by spells of bright sunshine brought the odd rainbow to work with too. We certainly had a mixed bag of weather and had to wait patiently for the right moments to shoot.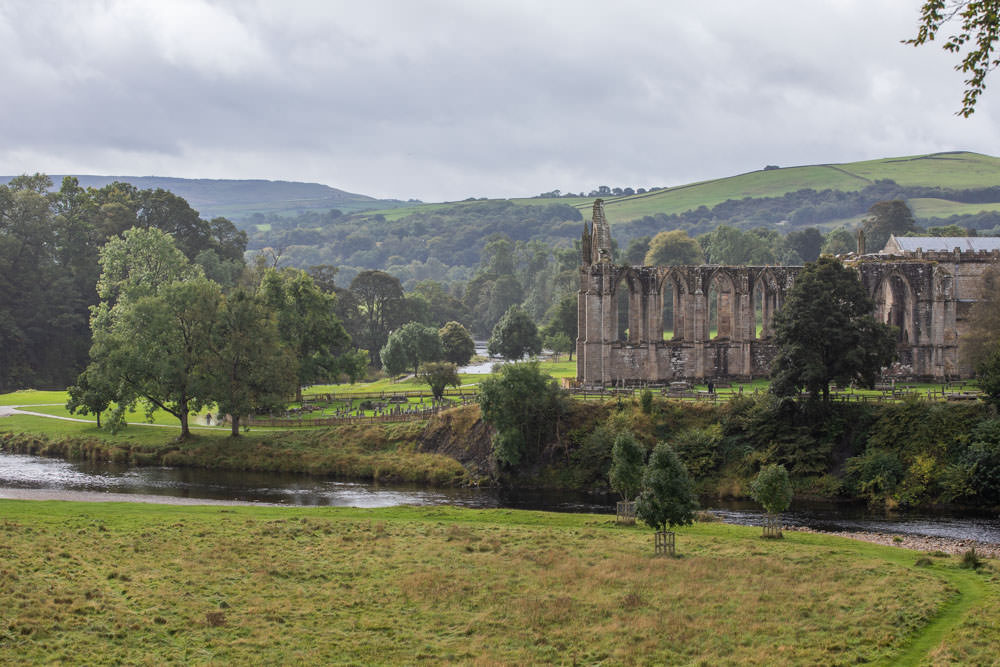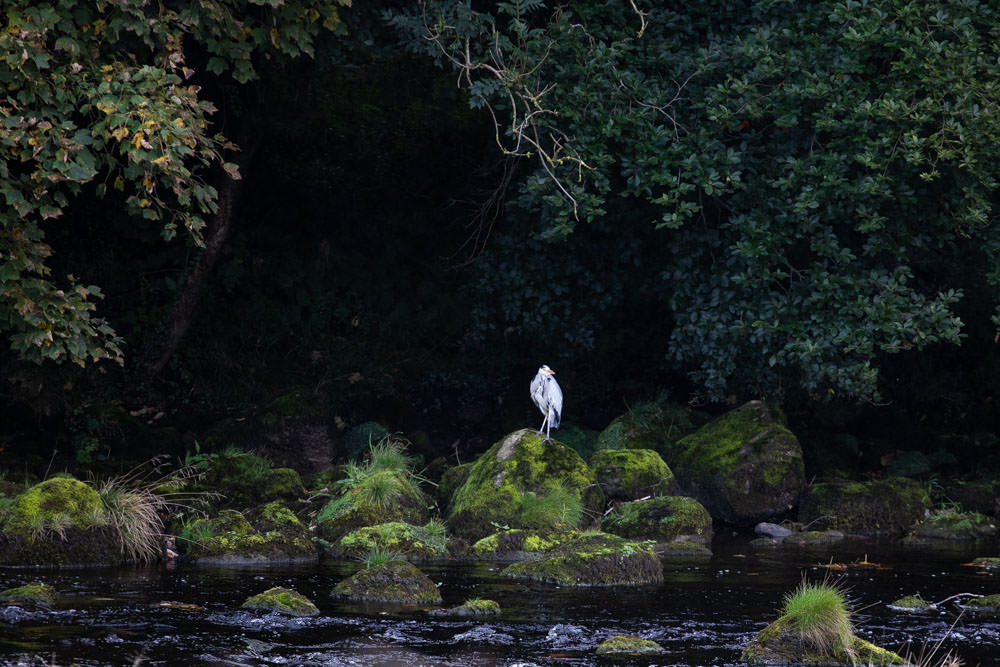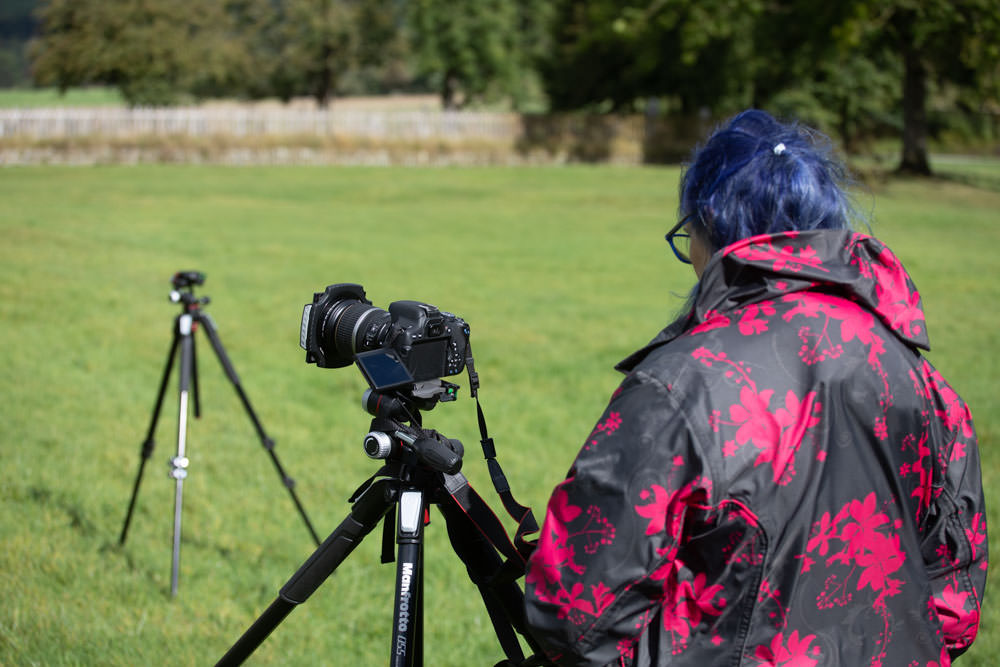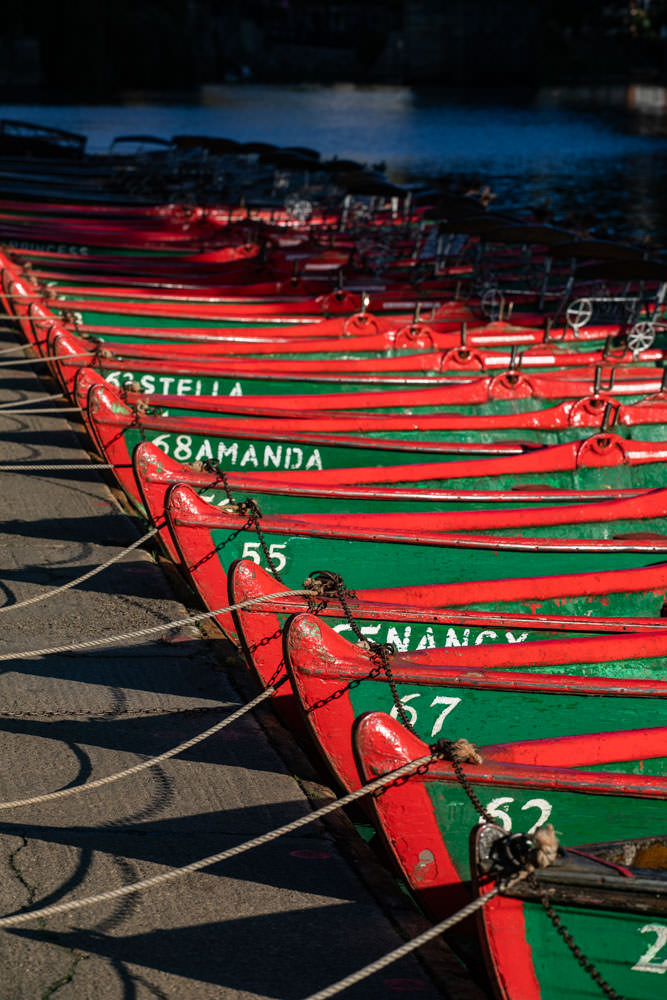 For the final leg of our journey, we made our way further east to Knaresborough to shoot along the banks of the River Nidd, before heading for home with memory cards full of RAW images to edit. We even managed a little bit of high contrast black and white street photography!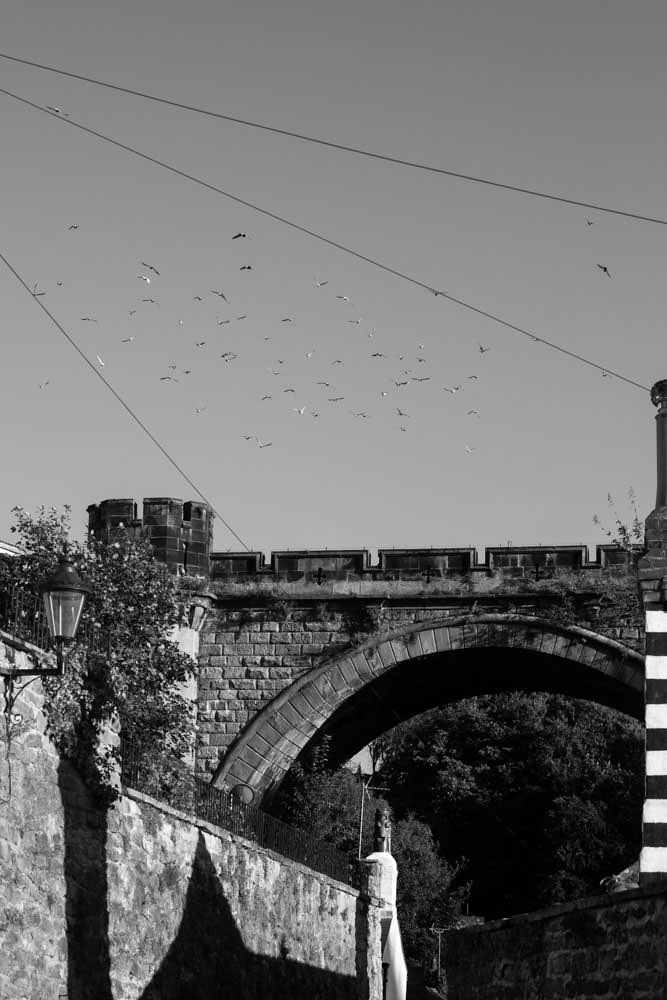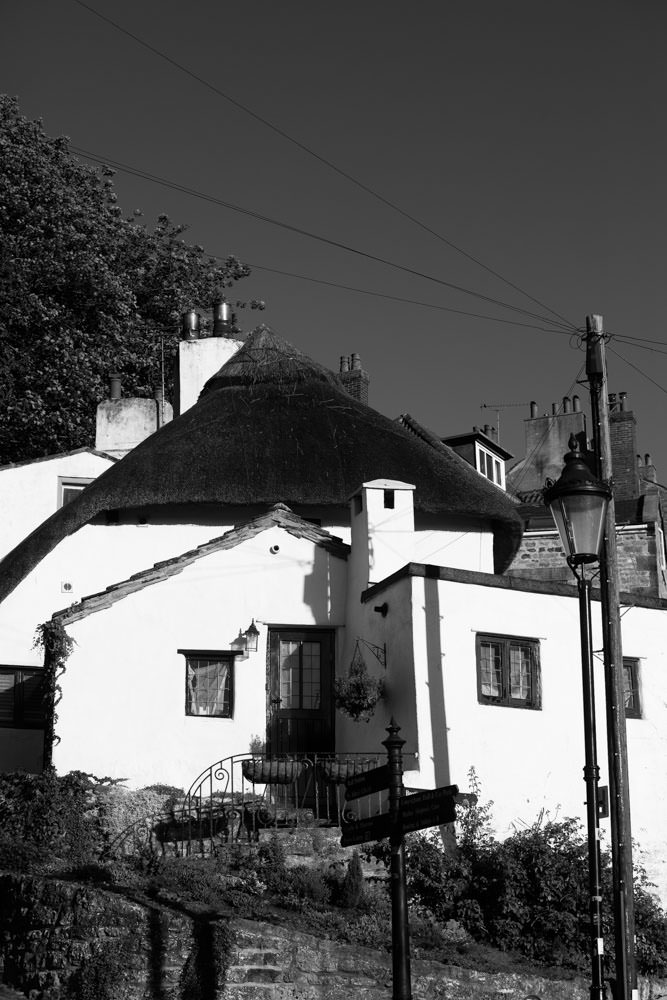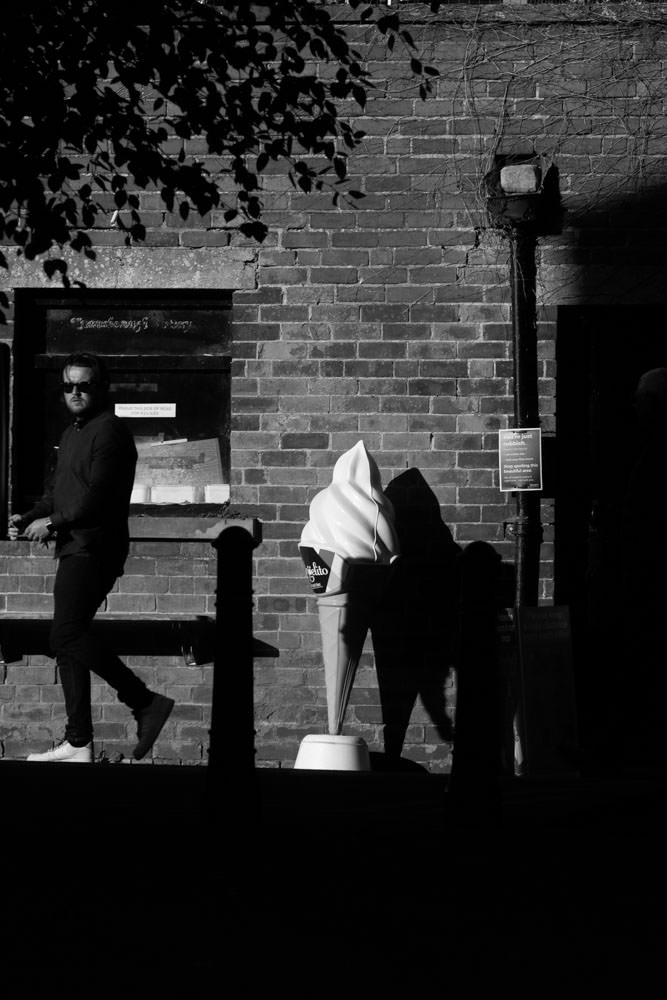 I'd like to say a huge thank you to Chris, Janice, Andrew, Gill, and Lee for joining me on this one. It was a pleasure to work with such a positive group.
I thought that this trip went particularly well, and I've already made plans for a return. The hotel is perfectly positioned and the welcome couldn't have been any better. There are so many photographic opportunities in this area, it really is a must visit location for photography enthusiasts.
If you would like to join me on our next visit to Malham (Spring 2022) please CLICK HERE FOR FULL INFO.
Here are some kind words from the attendees...
"Many thanks for arranging the trip to the dales, it was thoroughly enjoyable. With a great crowd, great location's and great advice what more could we ask for, excellent from start to finish! Thank you for looking after us all. See you soon, Andrew"
"Thanks for a superb two days away. It was great to spend time with other photography enthusiasts. I also appreciated the one to one support you gave me on using filters. The accommodation was obviously carefully selected, as it was brilliantly situated and of a very high standard. Although the weather could have been better you were able to be flexible enough to respond to it and made the best of our two days away. " - Janice
"The unpredictable UK weather meant the enthusiastic Michael had to adapt the original plan, in his usual laid back style, so as to try and keep us and our kit relatively dry. Really enjoyed the area around Malham and then the stop at Bolton Abbey on the way back. Even managed a couple of good shots of a heron, which was unexpected bonus on a landscape photography course!" - Chris