Ryan and Eshan - Blackwell Grange
Posted on 15th February, 2022
Ryan and Eshana married at Blackwell Grange Hotel, Darlington on a crisp January day in 2022. We captured photographs and video throughout a fun filled day of celebrations. The following pictures are just a small selection of some of our favourite images.
Eshana wore her Grandma's beautiful watch for the ceremony.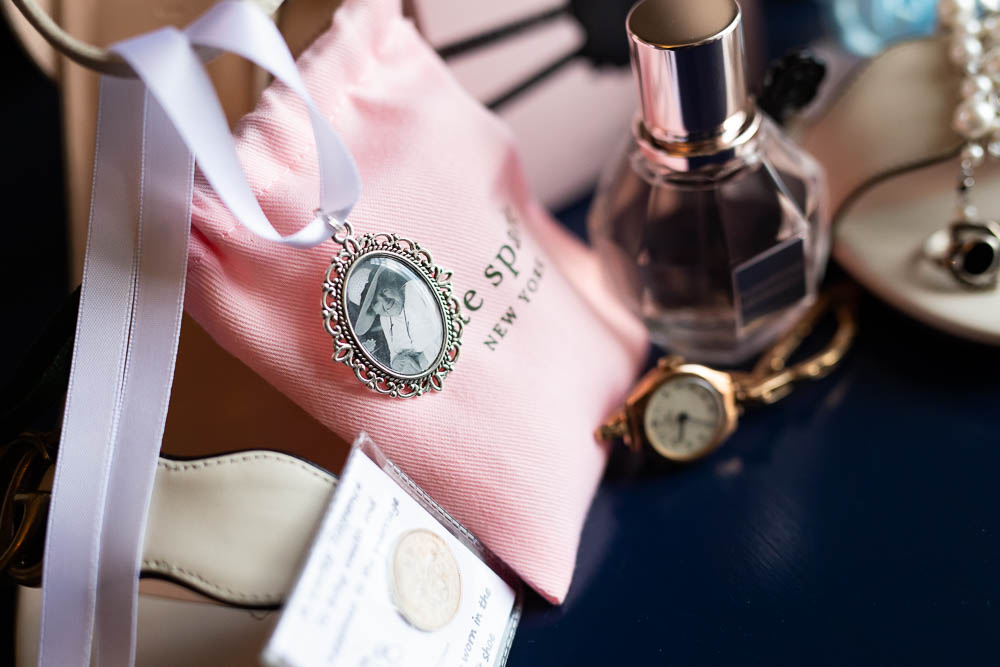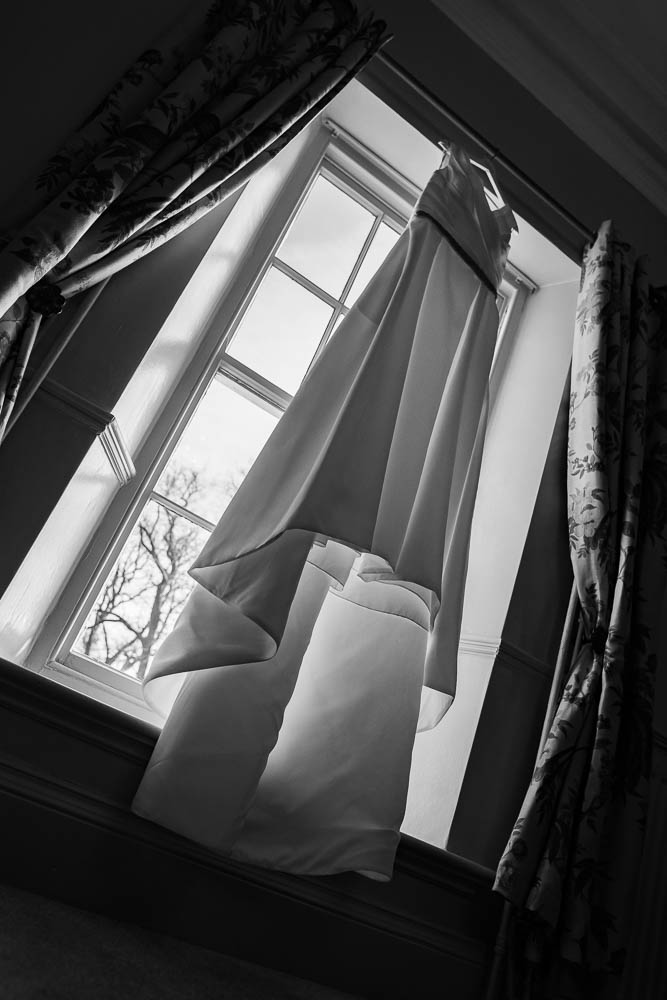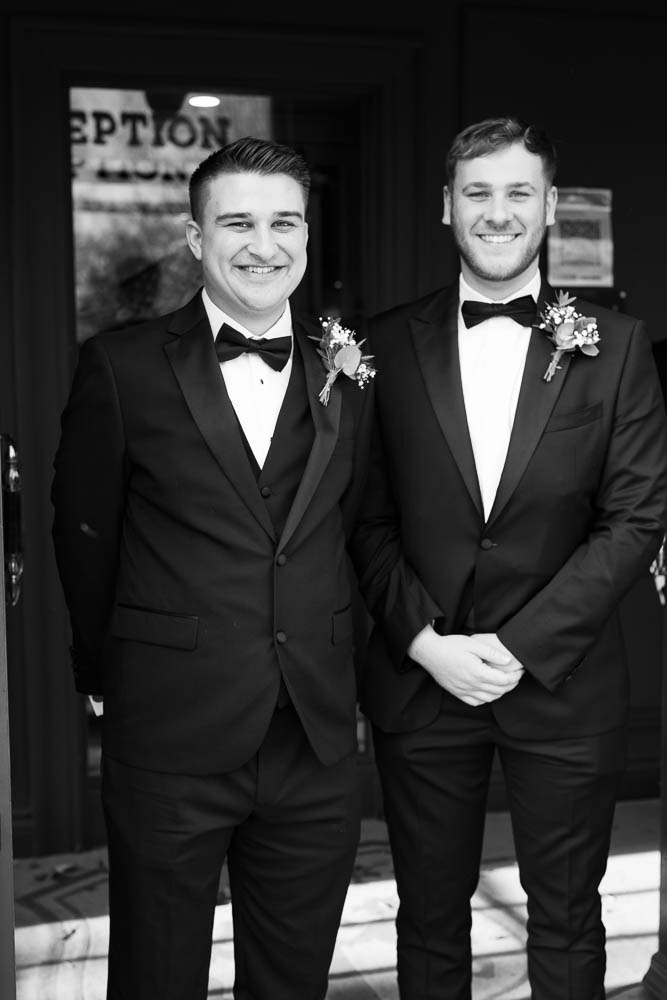 The boys opted for classy black tie attire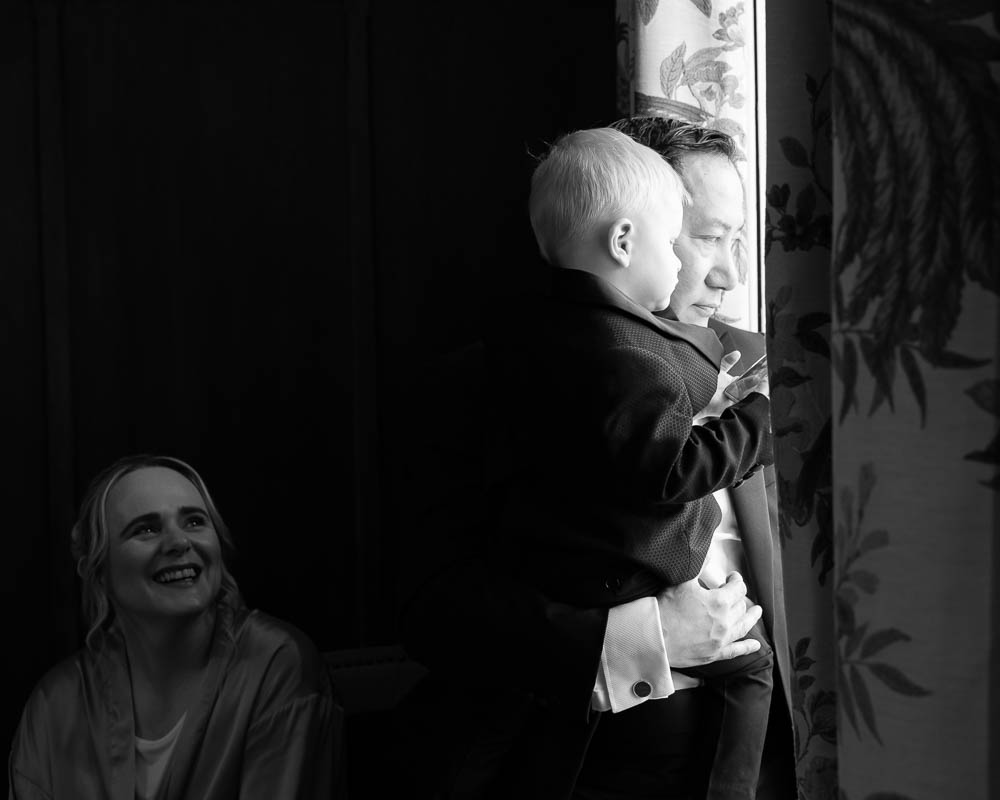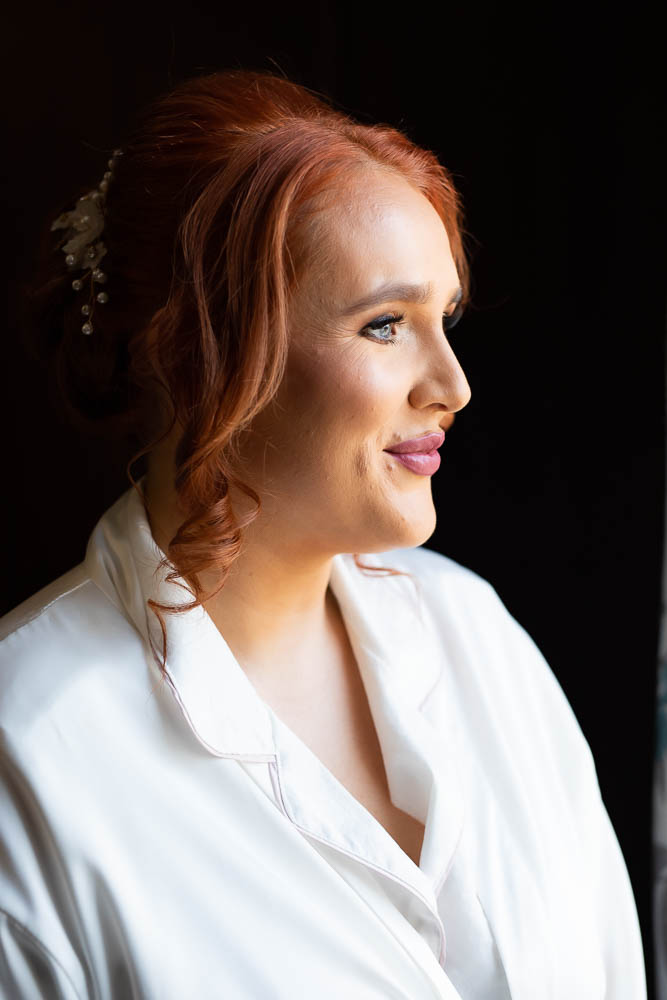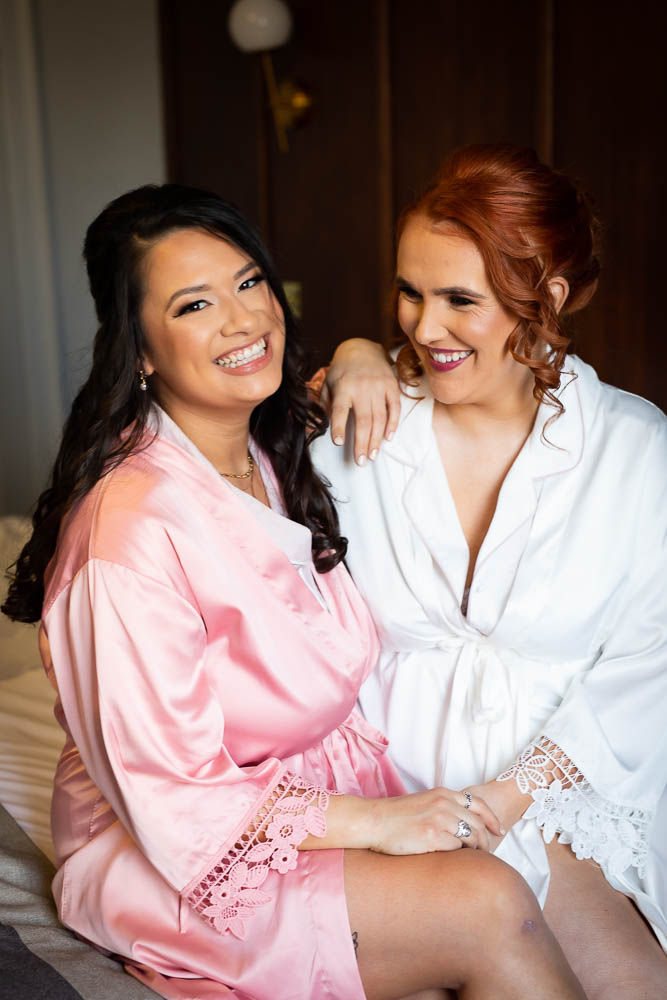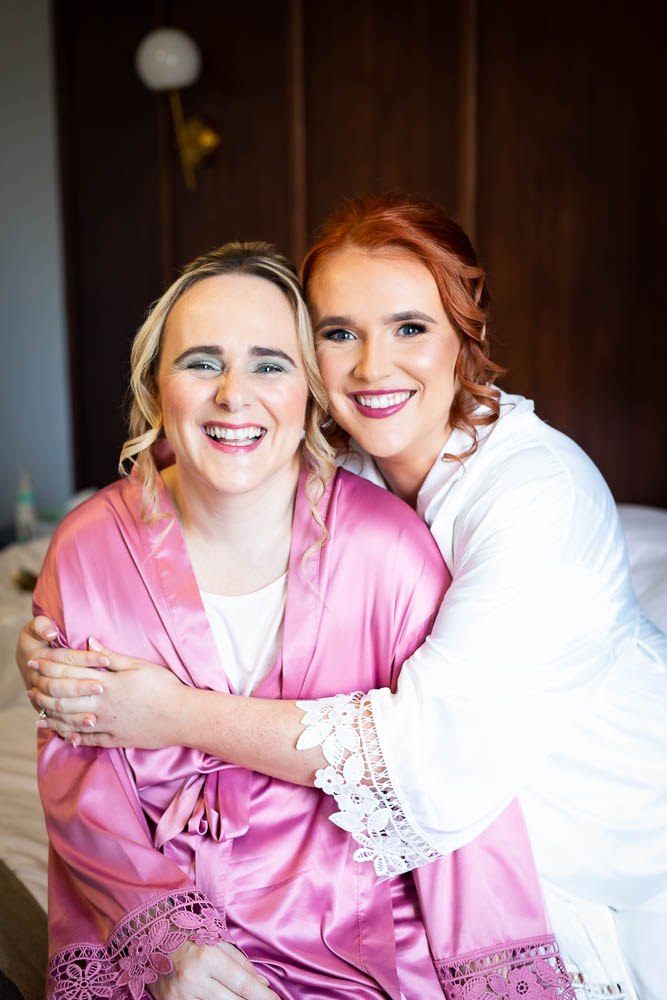 Eshan and her proud Mum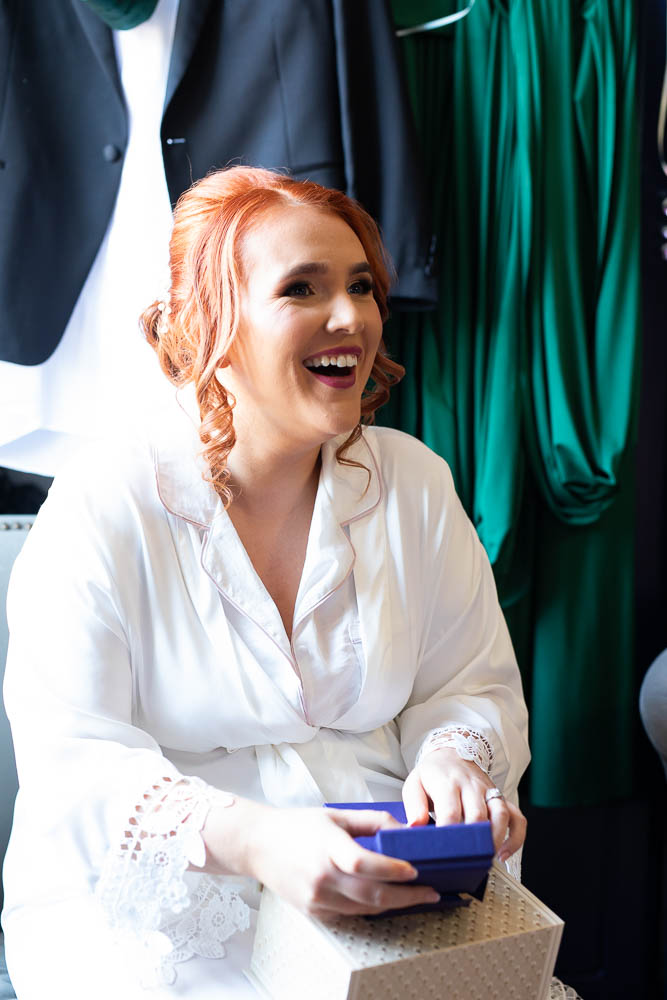 Father of the Bride, waiting to see his daughter in her dress.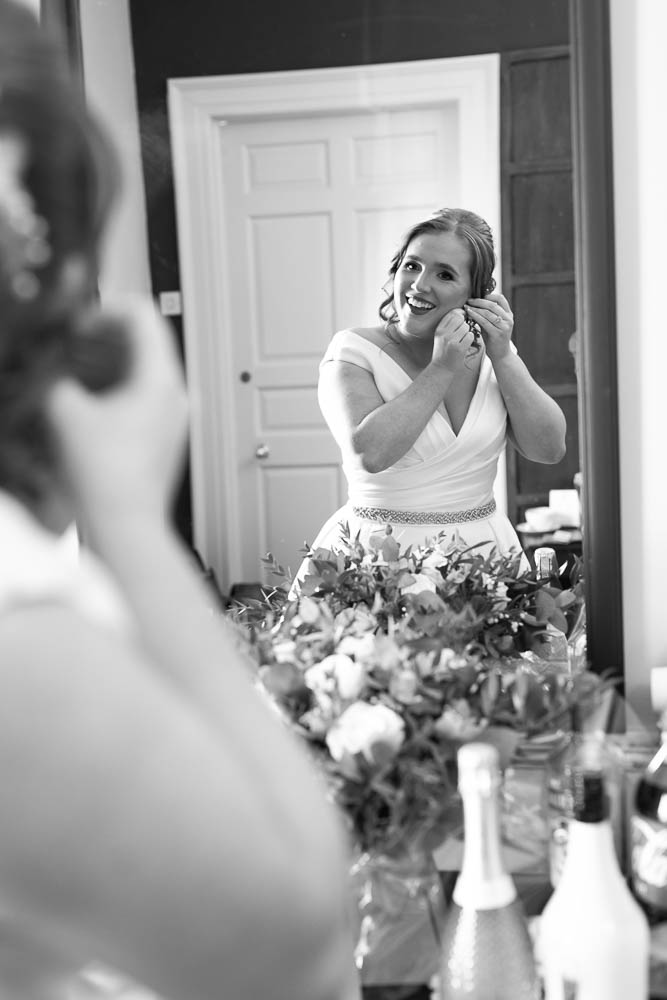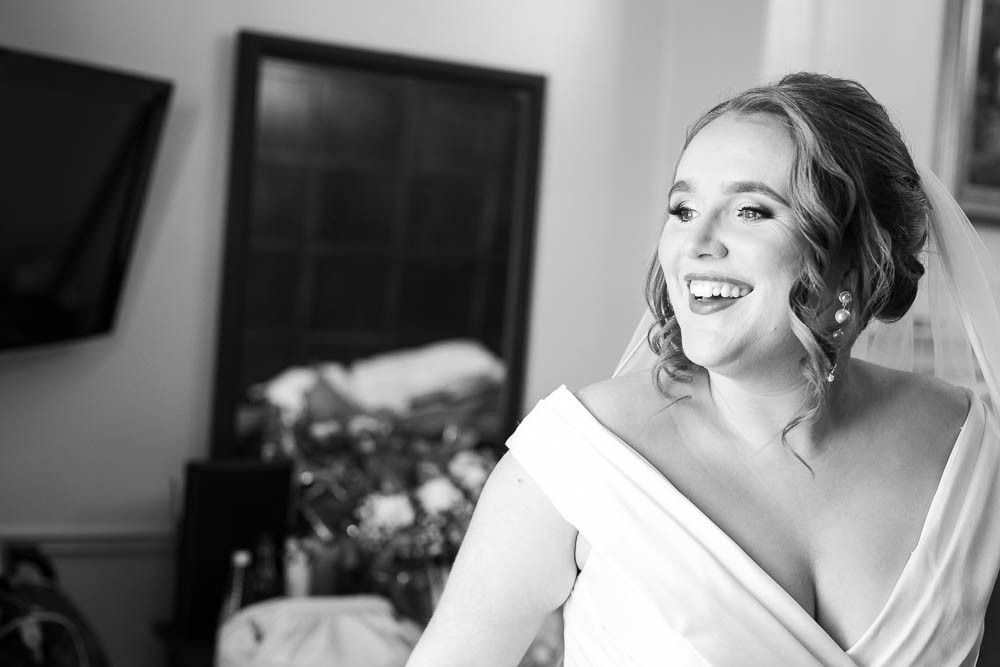 I love this candid shot of Eshana, she looks so happy and excited for the day ahead.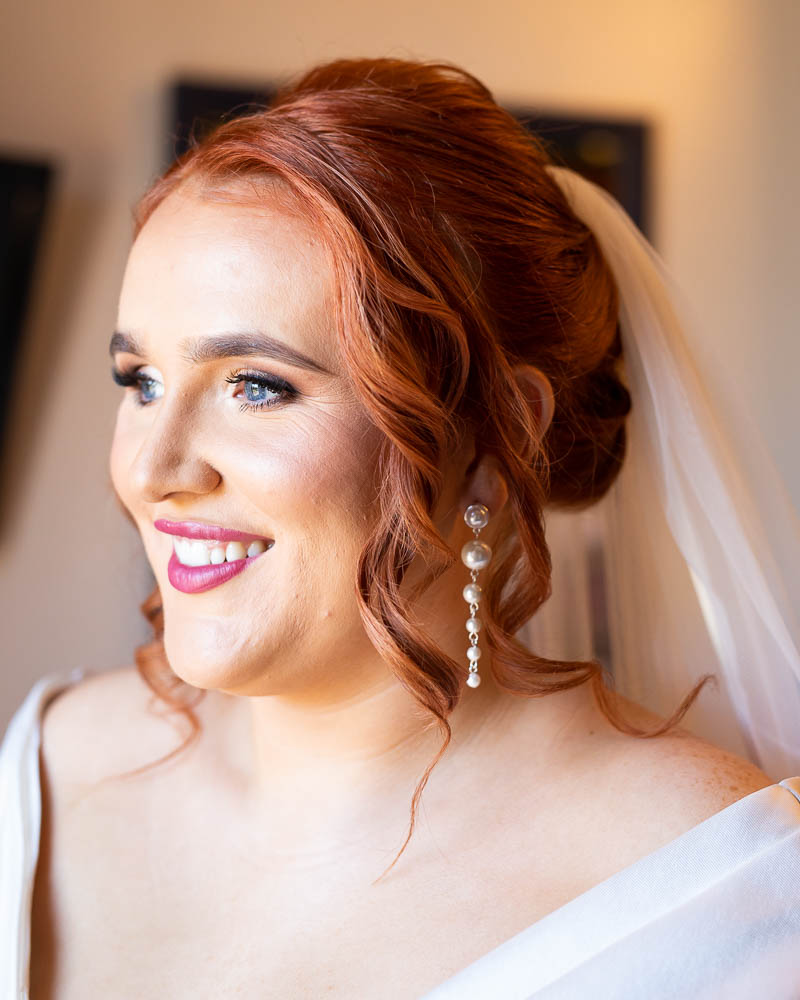 Beautiful quality of light from the windows at Blackwell Grange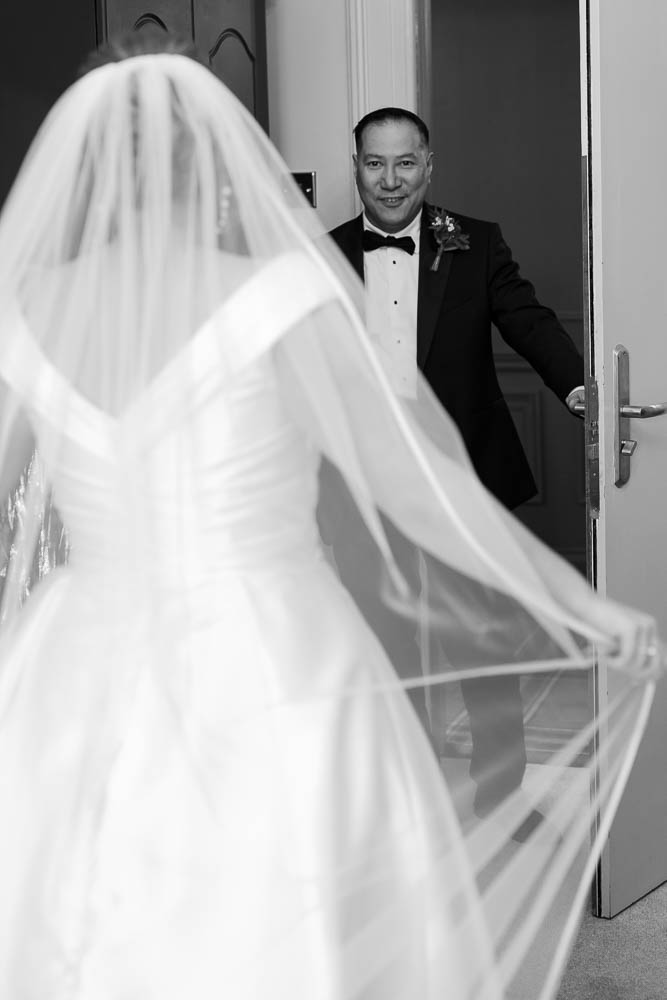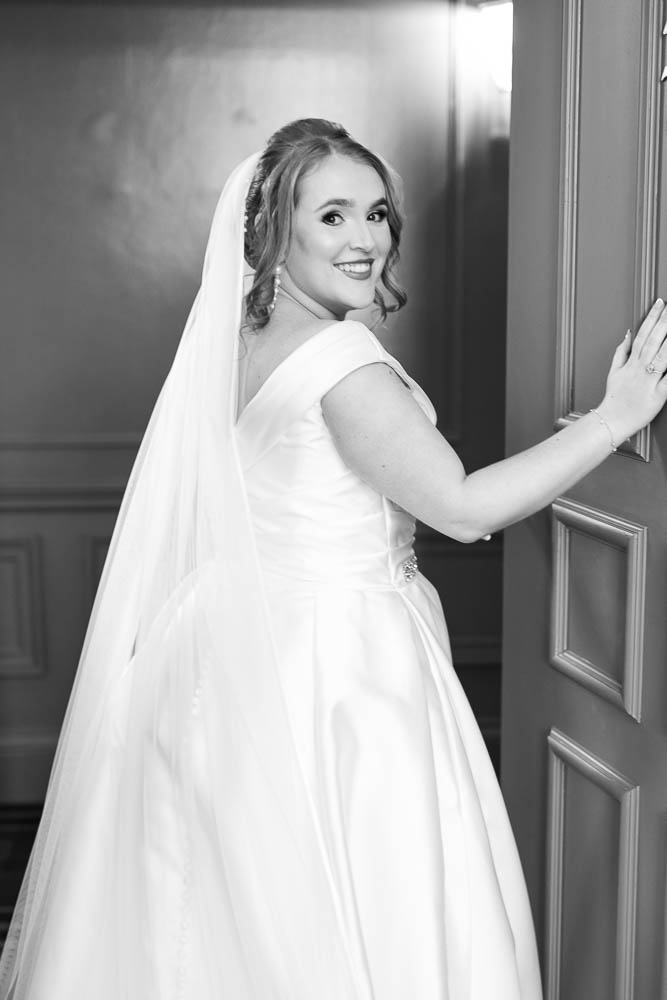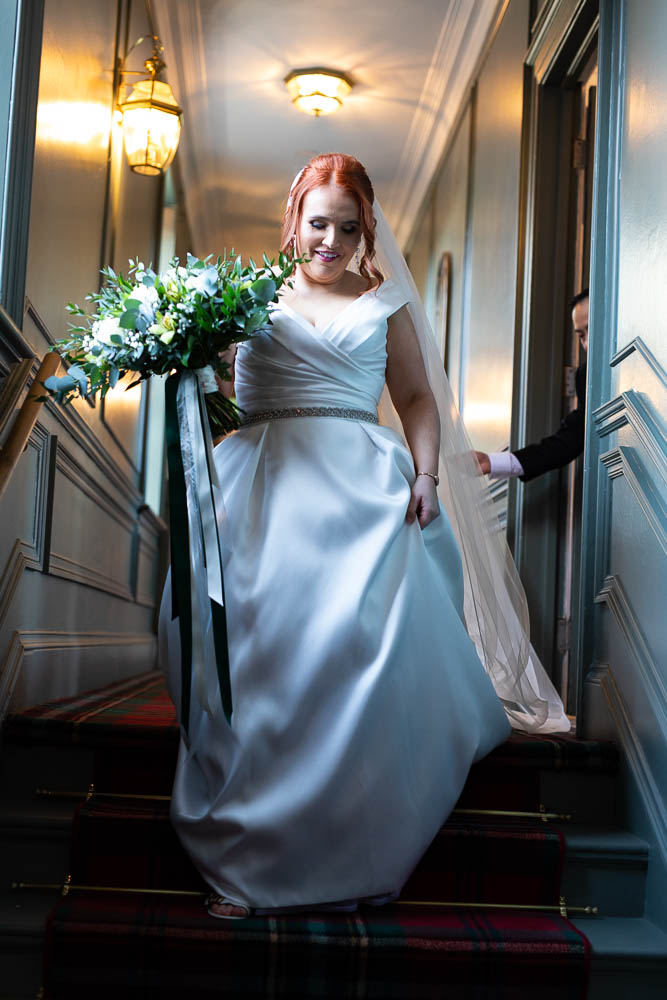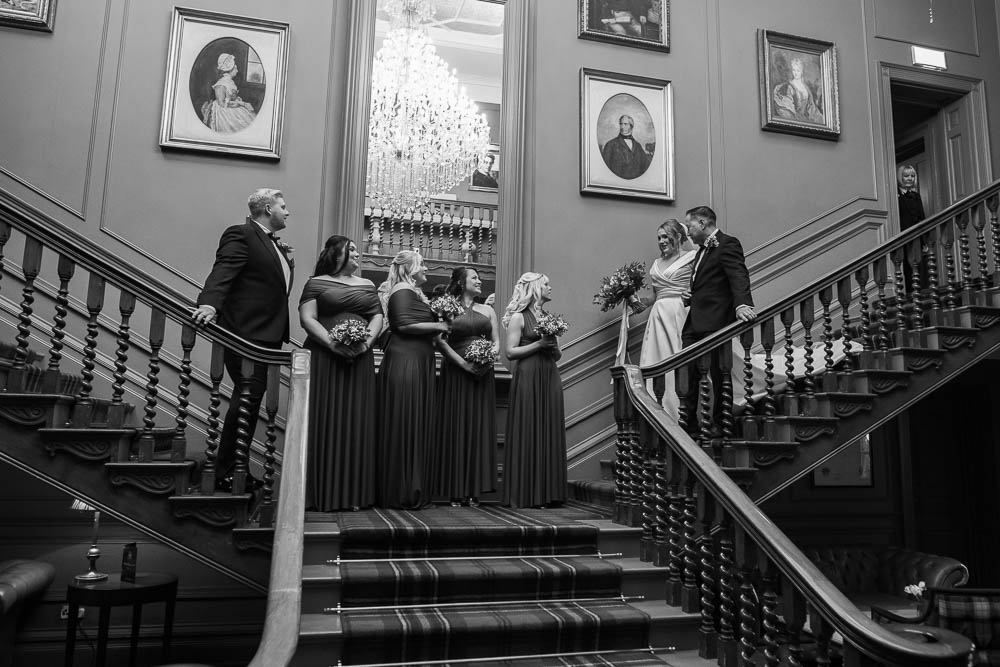 The stunning staircase at Blackwell Grange is a wonderful feature of this hotel.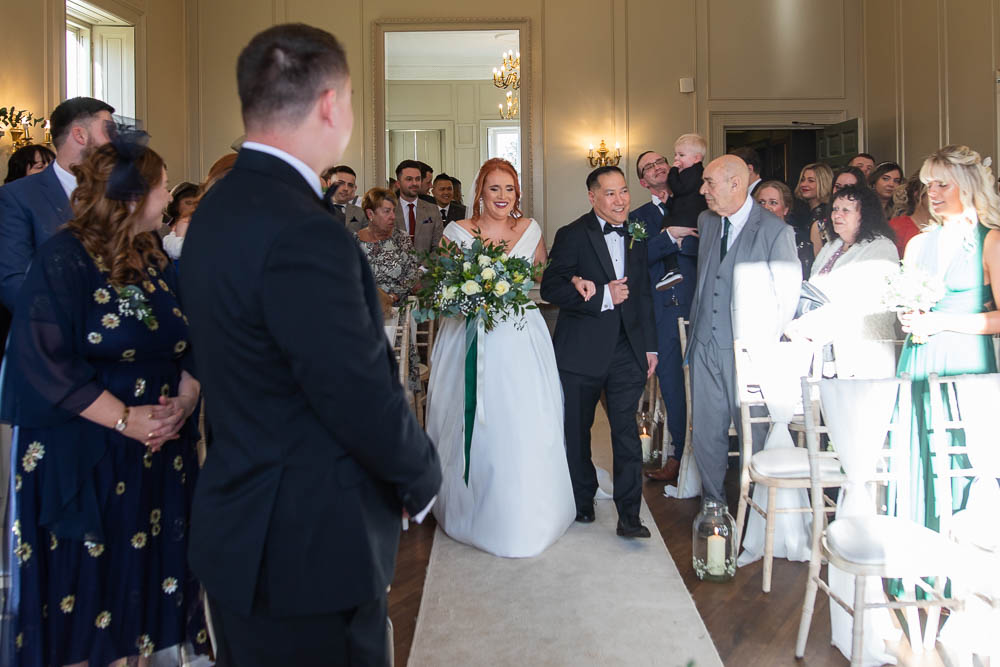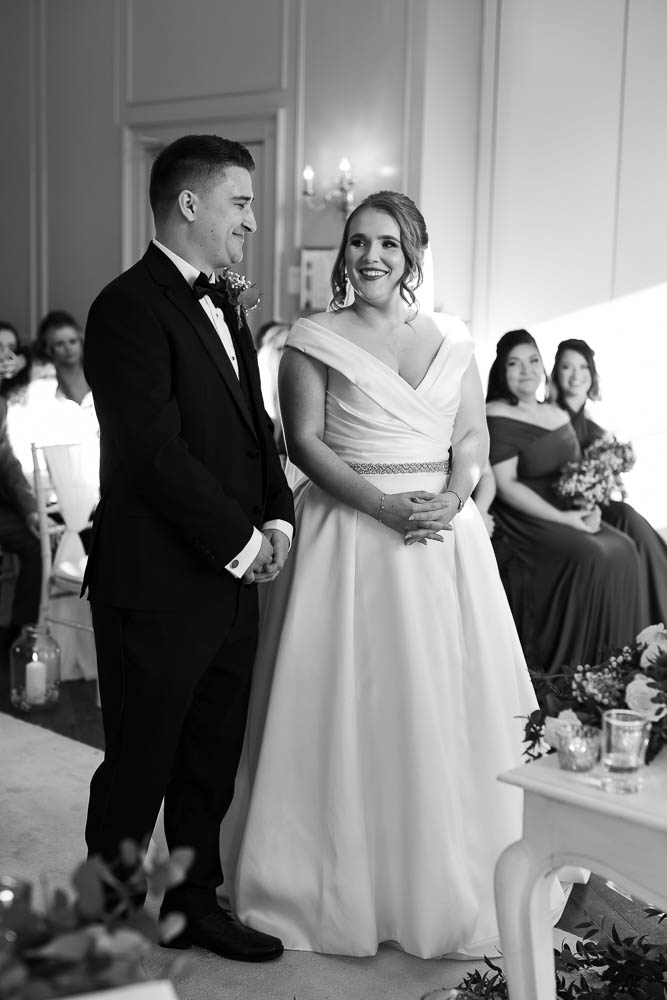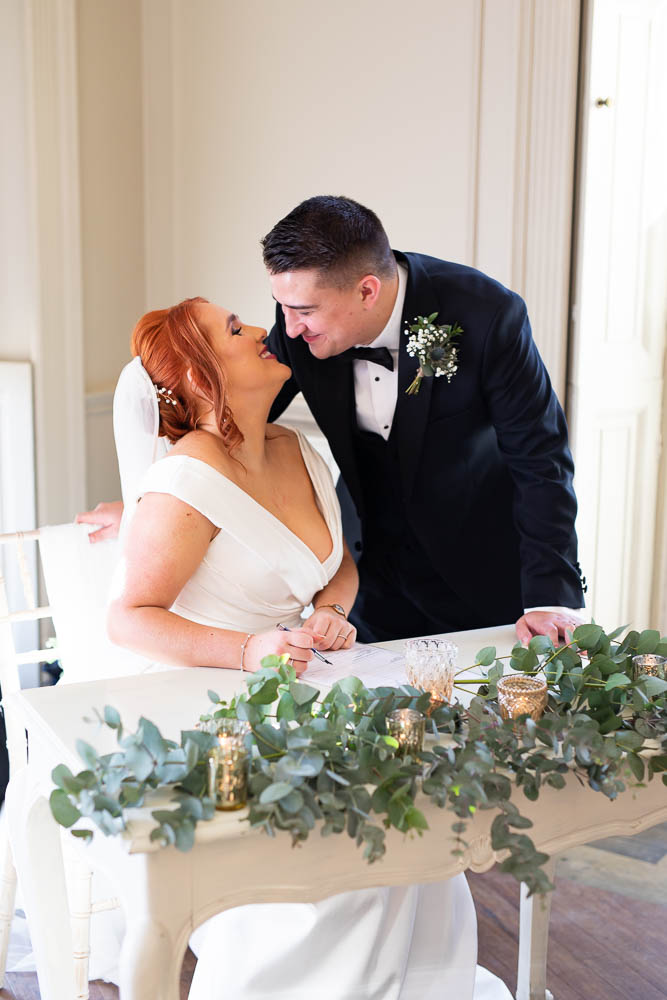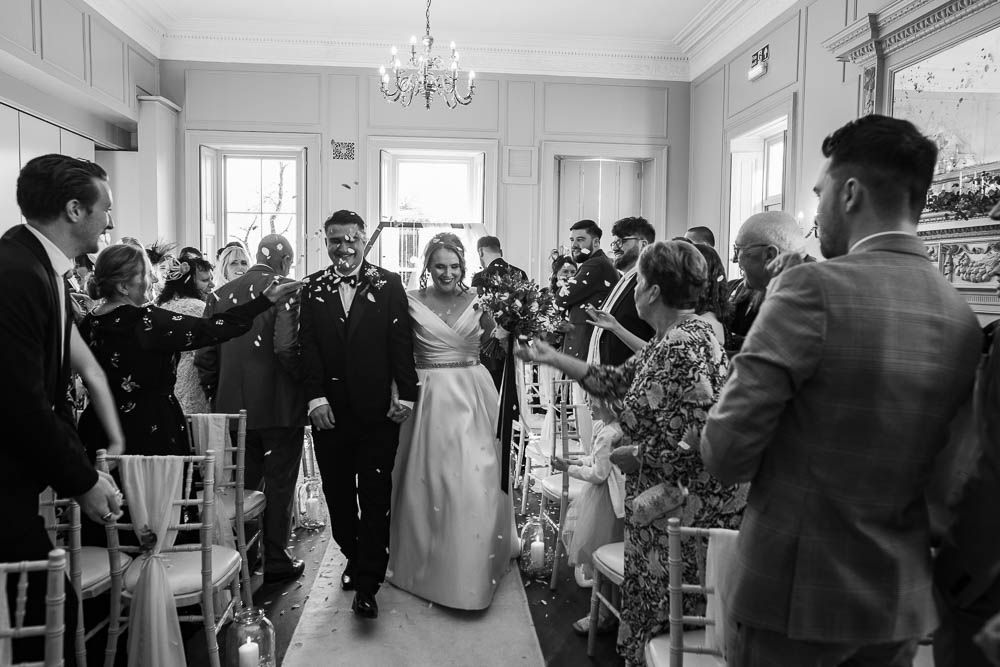 With gale force winds howling outside, Blackwell Grange allowed guests to throw confetti indoors. A nice touch from the hotel.
Natural light, gorgeous colours and a reflection bring this shot together perfectly.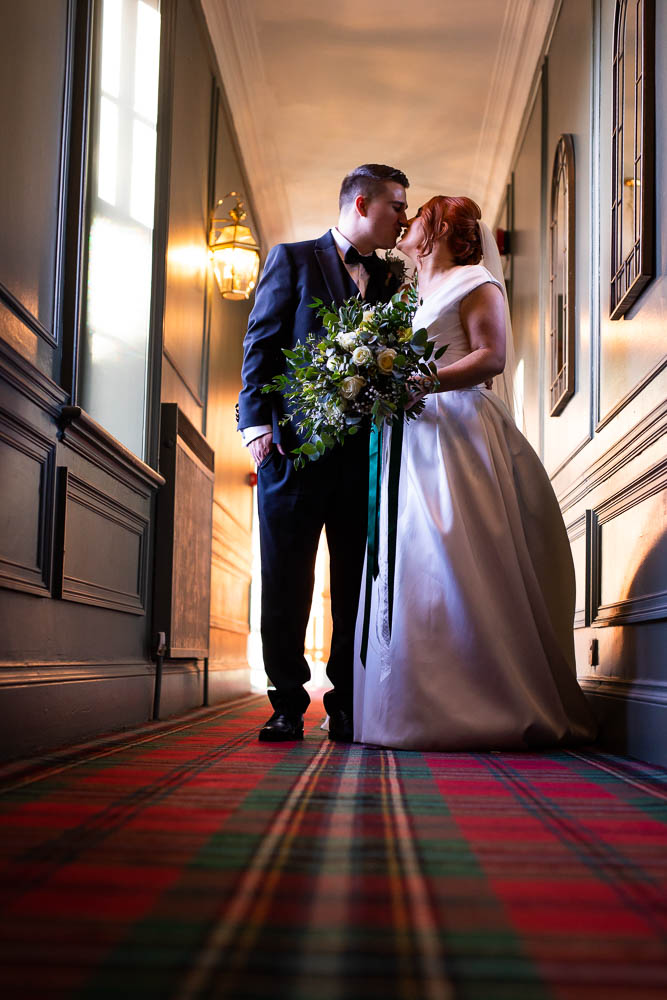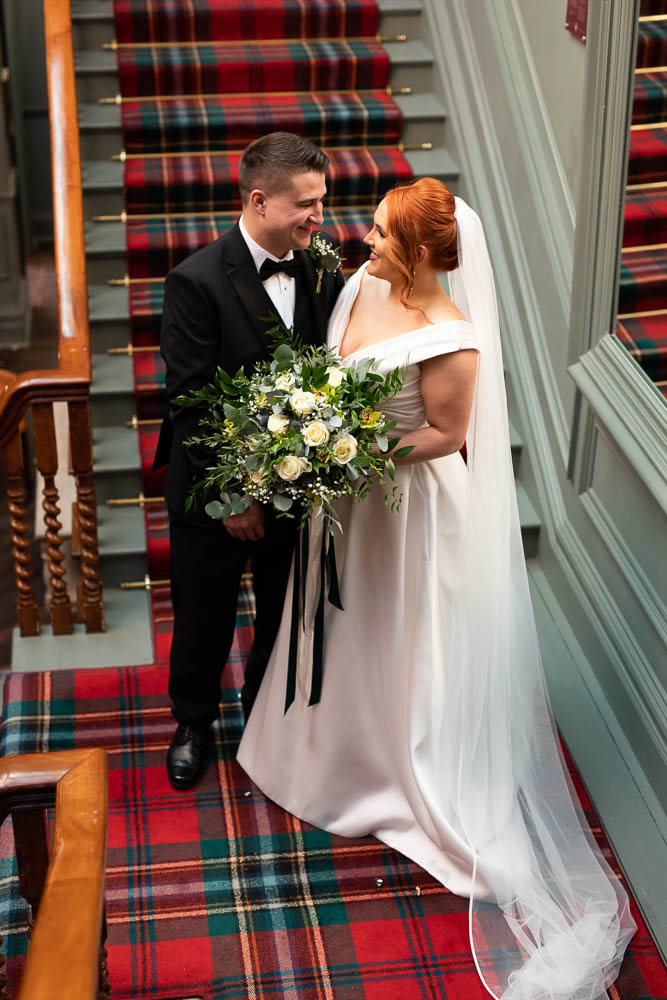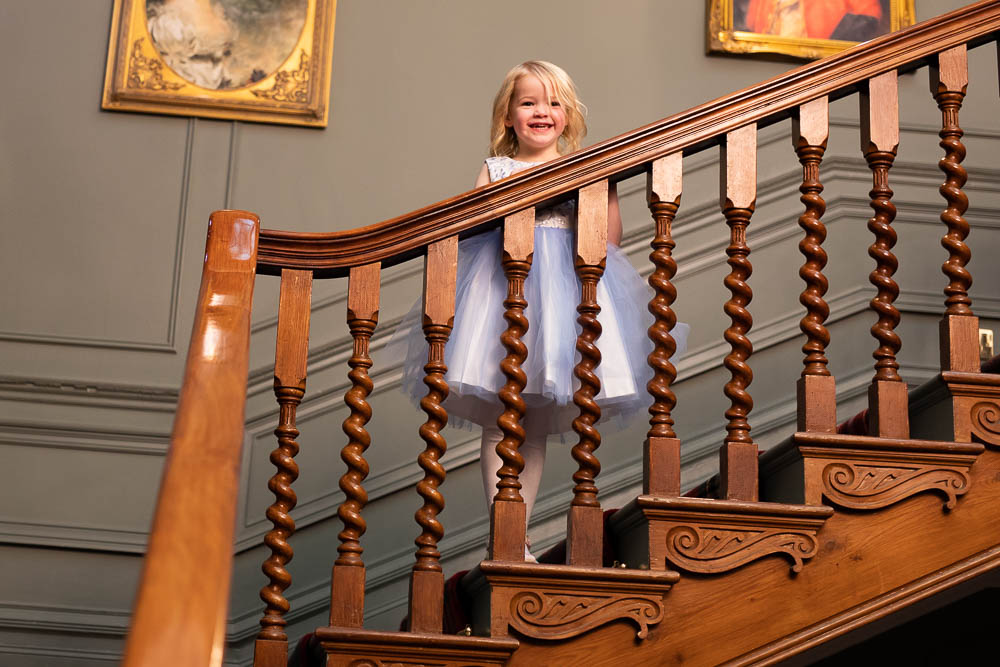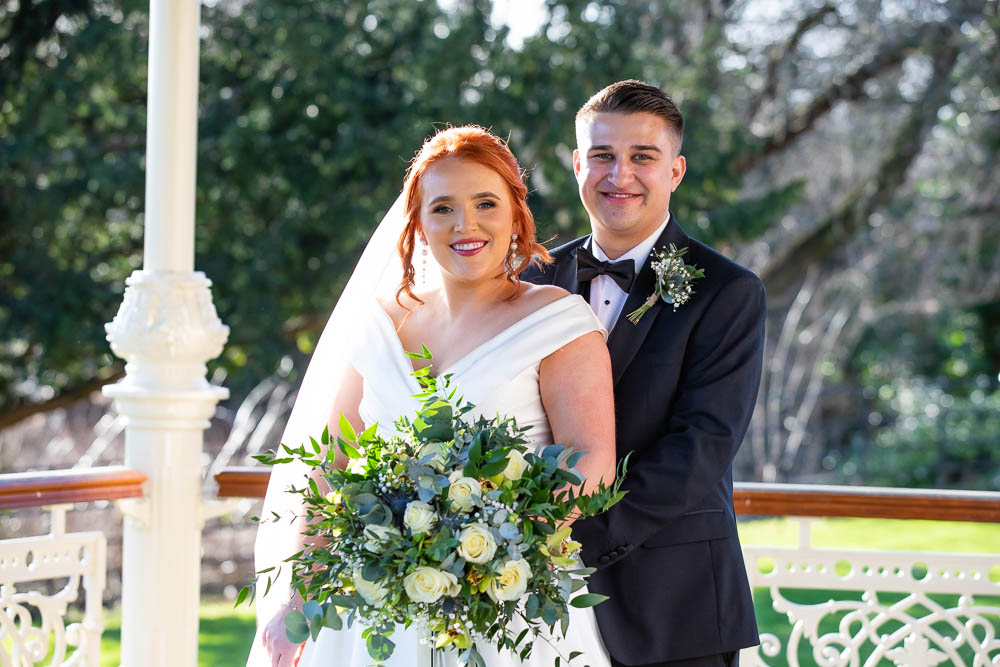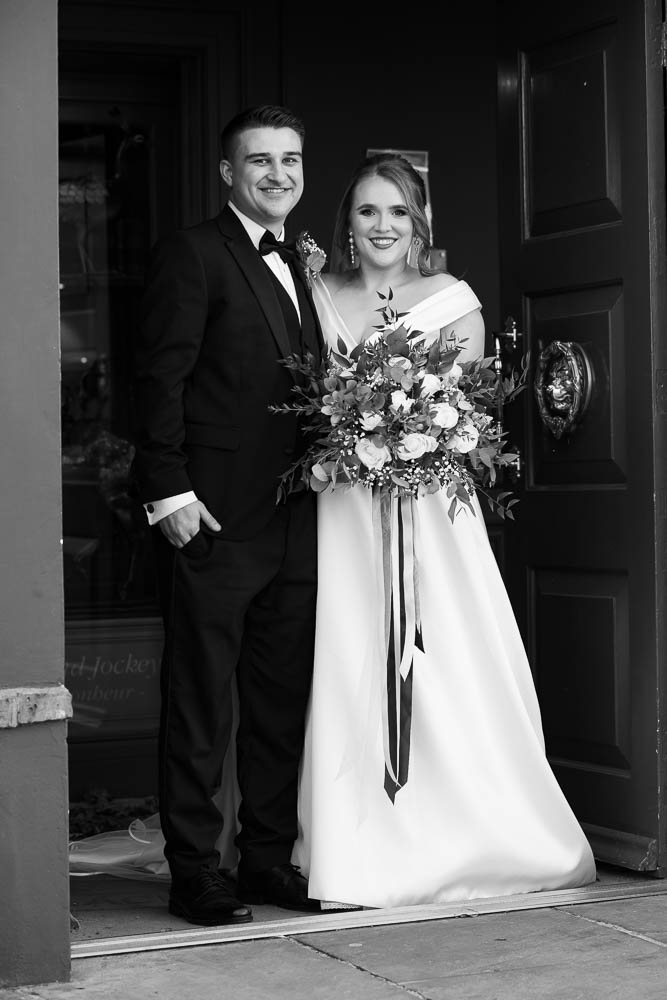 Shooting starburst effects into the low sun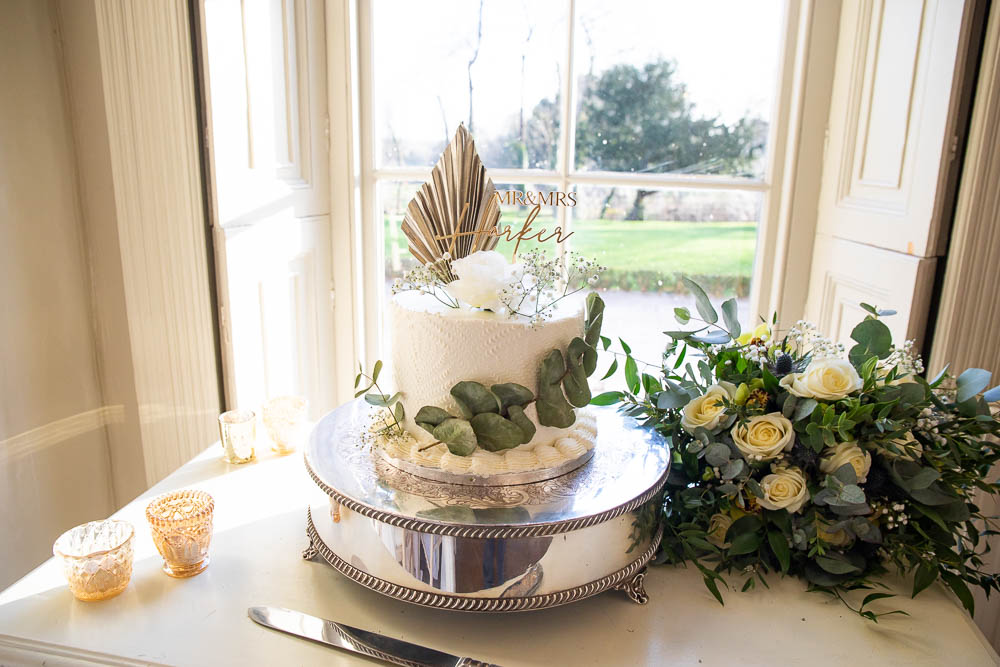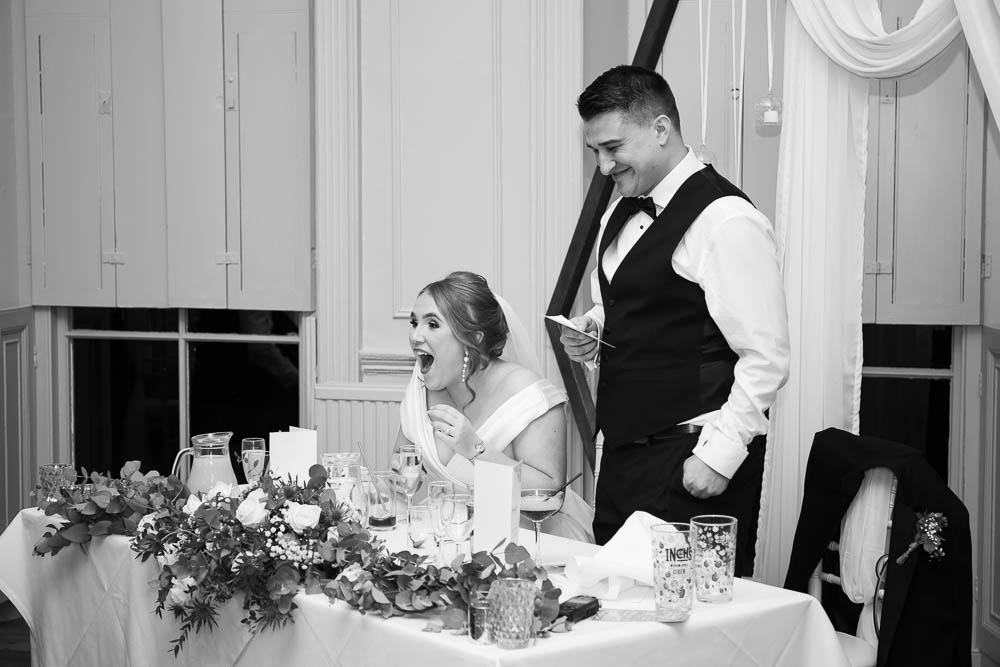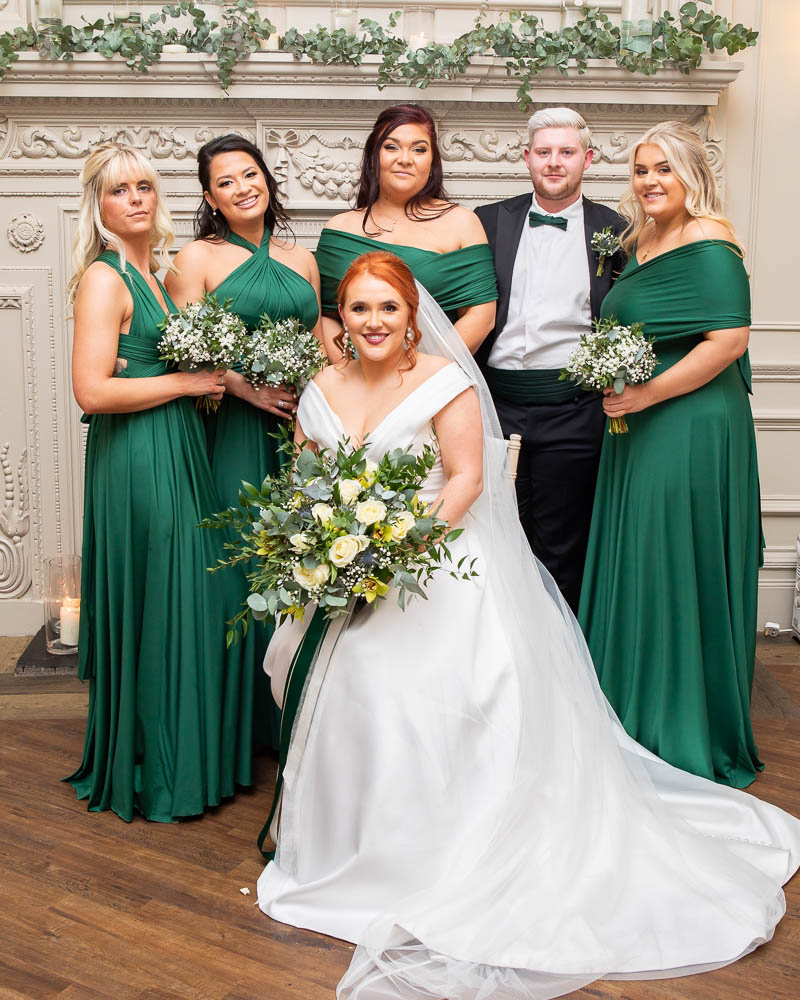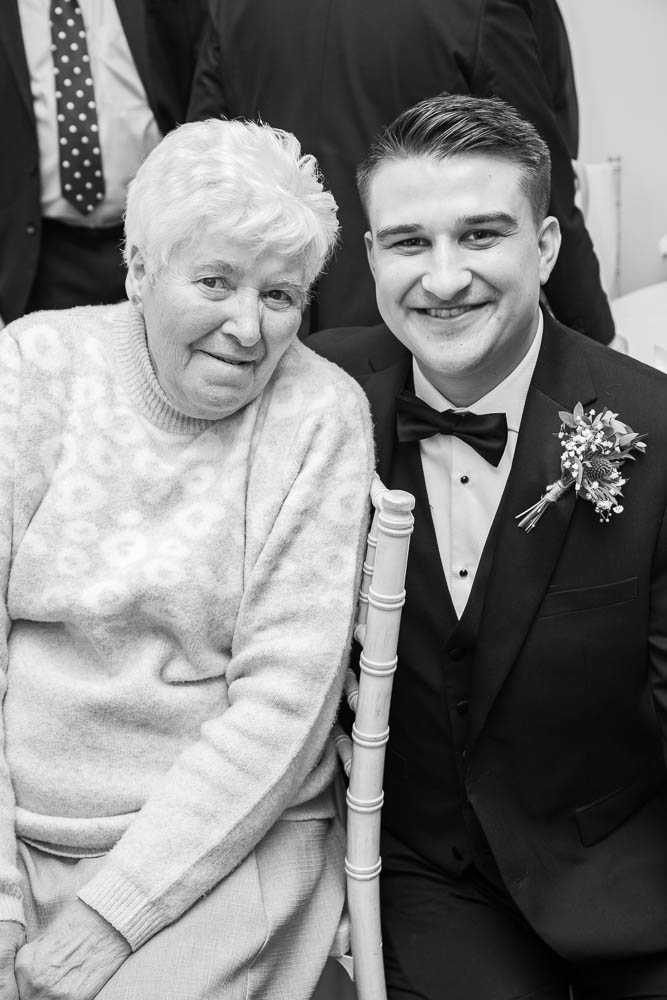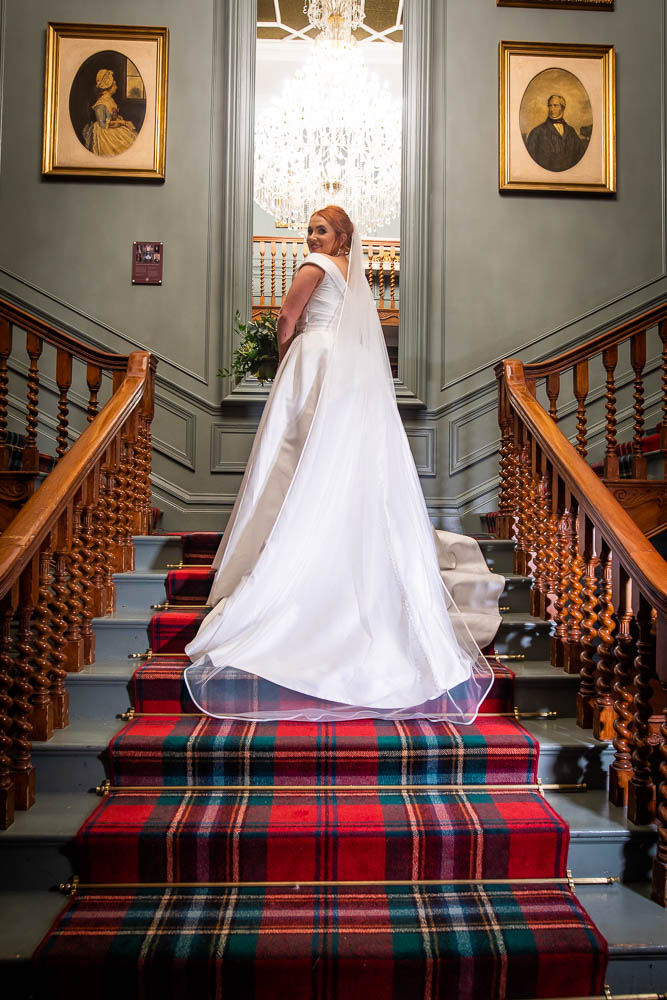 We used continuous lighting to illuminate Eshana's fabulous dress and the stair case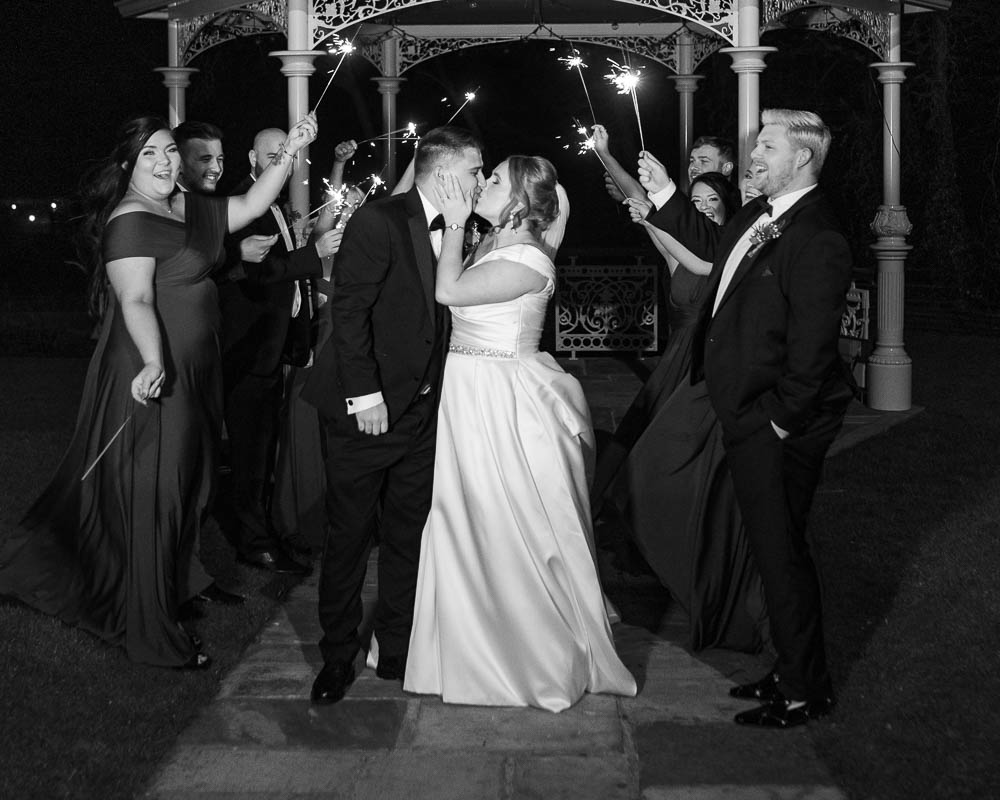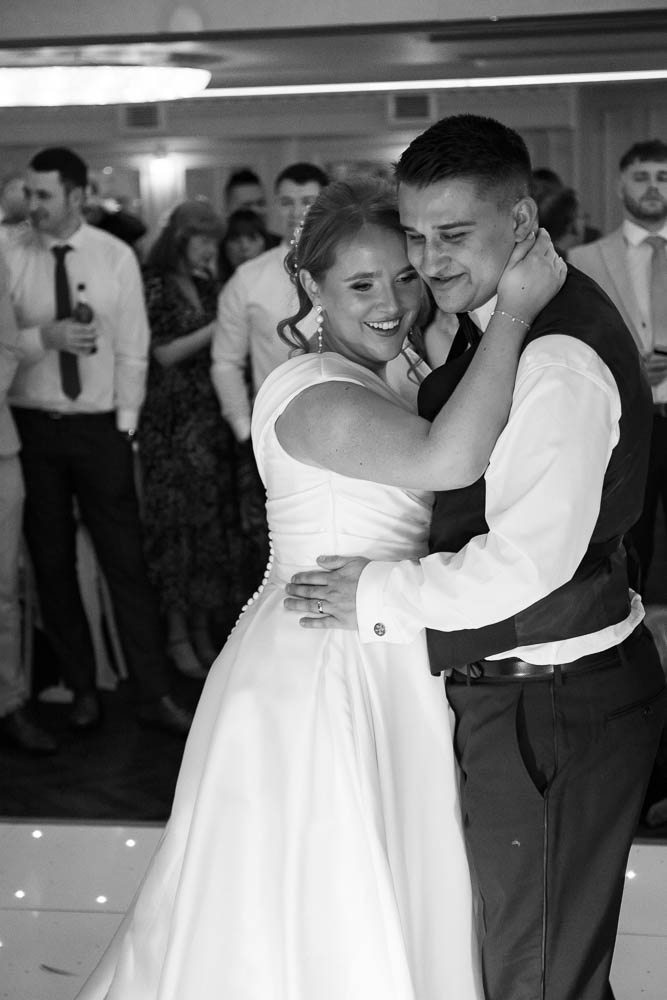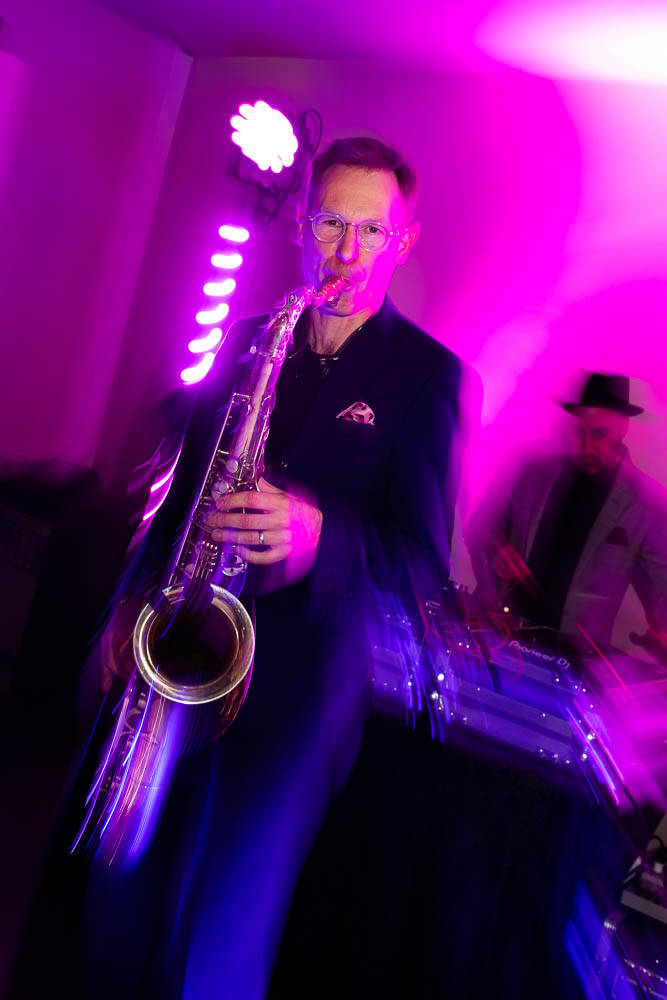 Matt Case providing fabulous evening entertainment with his sax. You can see more of Matt's work at https://mattcasesax.com/
I'd like to say a huge congratultions to the new Mr and Mrs Harker, thanks for being fun to work with. It was our pleasure to shoot such a relaxed and happy couple!
Below is a wedding highlights video recorded and editied by Michael Salmon at Yarm Studio, great work! Thanks to Scott Bonner photography for second shooting candid images. Finally, we'd like to say thank you to the staff at Blackwell Grange Hotel for looking after us. It's great to see how well presented this hotel is after the renovations, it's absolutley stunning. What a great way to kick off a busy year in the wedding industry.